The dance of fire in the vertical pipe began to flare since the establishment of the Arun Natural Gas Liquefaction plant in Lhokseumawe in 1974. Residents who inhabit the refinery environment call it 'Apui Arun' in English as a gas flare, quote the explanation from Wikipedia:
A gas flare, alternatively known as a flare stack, flare boom, ground flare, or flare pit is a gas combustion device used in industrial plants such as petroleum refineries, chemical plants and natural gas processing plants. They are also common at oil or gas extraction sites having oil wells, gas wells, offshore oil and gas rigs and landfills. wikipedia
What is gas flaring? I found the answer on the worldbank.org site with the title Global Gas Flaring Reduction Partnership (GGFR).
Gas flaring is the burning of natural gas associated with oil extraction. The practice has persisted from the beginning of oil production over 160 years ago and takes place due to a range of issues, from market and economic constraints, to a lack of appropriate regulation and political will. Flaring is a monumental waste of a valuable natural resource that should either be used for productive purposes, such as generating power, or conserved. worldbank.org
And find answers to other questions there:
Why is gas flared?
What are the environmental impacts of gas flaring?
How can we reduce the amount of gas being flared?
What is being done about gas flaring?
The explanation above is just a curiosity about the gas flare.
Now let's get to the photography.
Photos have shot on November 20, 2021. @bantamuda and @anzirpasai accompanied me. Shot from the top of the hill Guha Jeupang (Japanese Cave), Blang Panyang Village, Lhokseumawe. From there, it's still a long way from getting narrow-frame shots, the 100-400mm telephoto lens equipment is the choice for getting close-up results.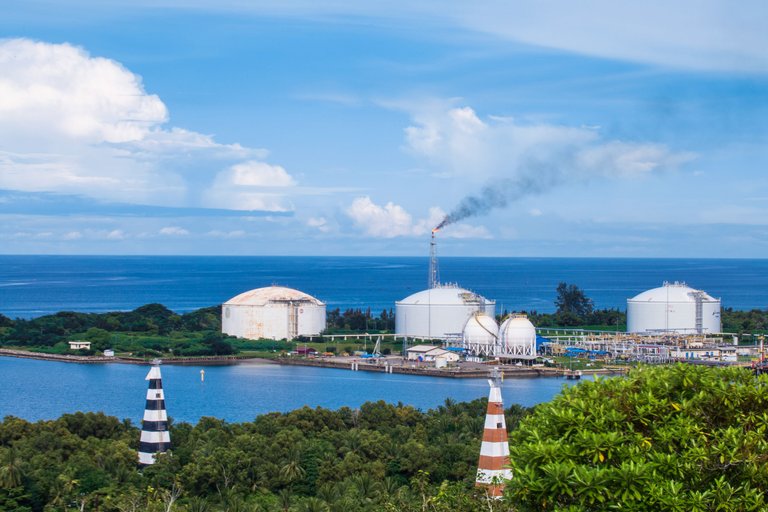 Focal Length: 100. 1/15 sec; f32; ISO 100.
---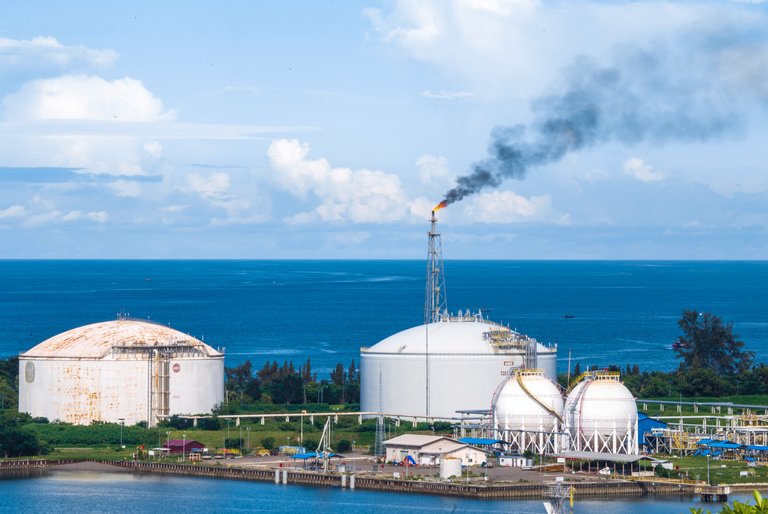 Focal Length: 200. 1/6 sec; f36; ISO 100.
---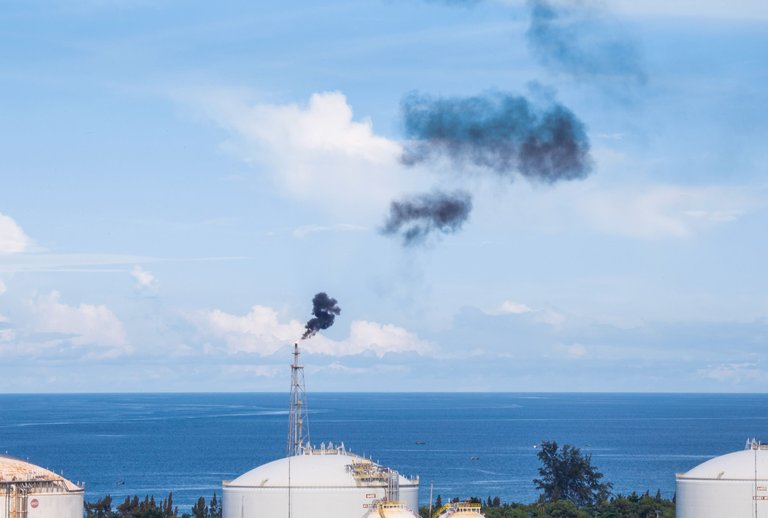 Focal Length: 250. 1/10 sec; f36; ISO 100.
---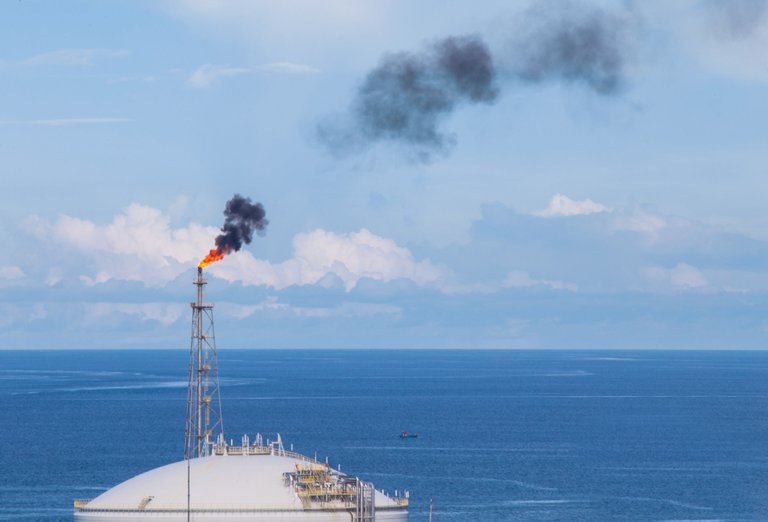 Focal Length: 340. 1/10 sec; f40; ISO 100.
__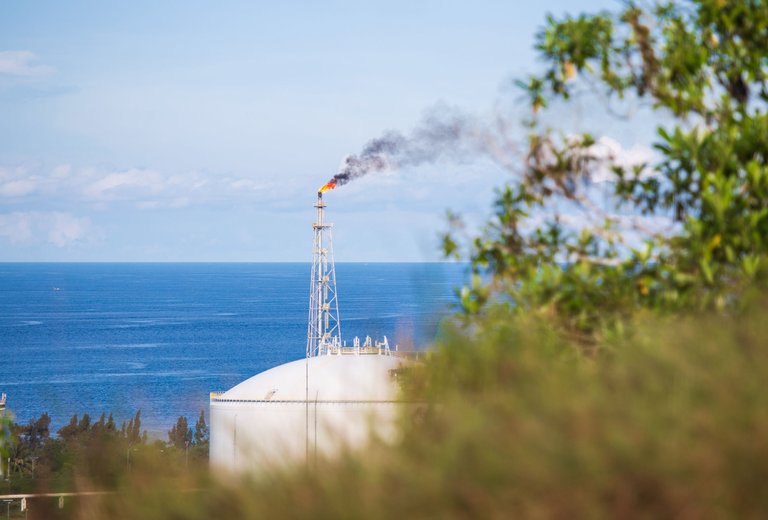 Focal Length: 285. 1/400 sec; f5,6; ISO 100.
---
Image produced of a 17-40mm focal length lens.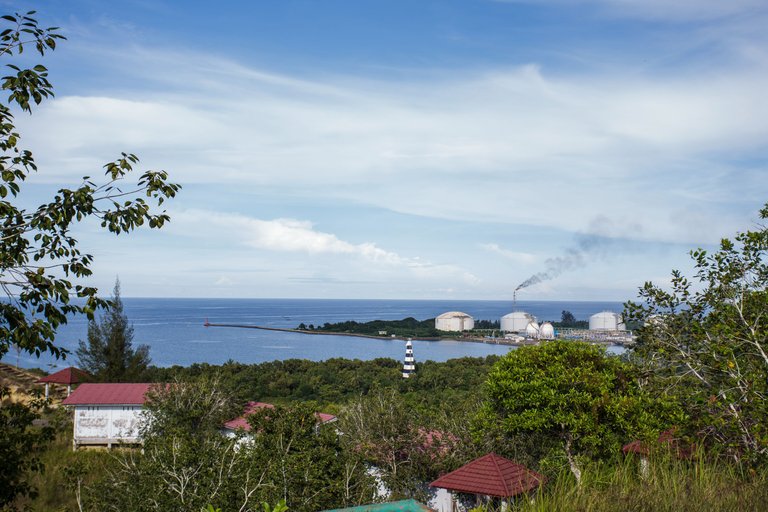 Focal Length: 40. 1/160 sec; f6,3; ISO 100.
---
by Irfan M Nur (@vannour)
Make
Canon EOS 6D, F17-40mm f/4L & EF100-400mm f/4.5-5.6L IS USM