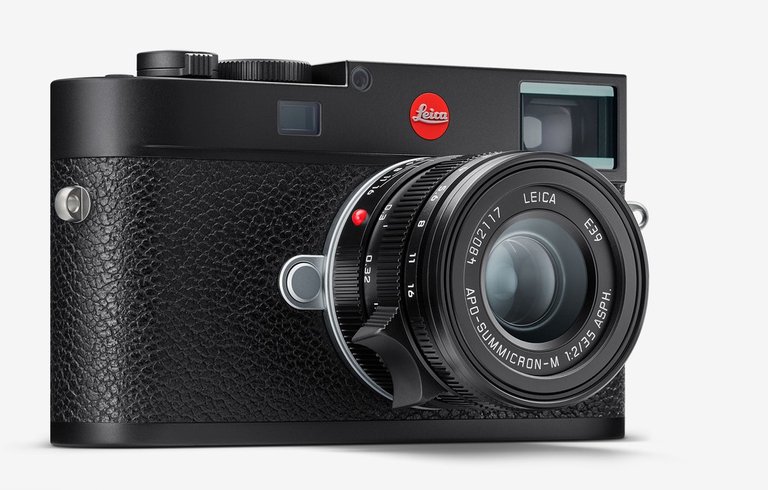 Source: leica-camera.com
Finally what we all were waiting for: A new Leica, marked like a motorway… and almost as expensive!


Don't get me wrong, I love this motorway. I mean camera. Not with the 'I'd love to have it' love – because I will never have a fortune to waste – but with the 'thanks for keeping standards' love, which most of sissy camera manufacturers have discarded. So, what is new with the M11? Aside of return the Big Red Dot, by a popular demand of Leica's billionaire customers. Hell, it is a status symbol, isn't it?
Key novelties:
• The new… Well… The old Iconic Design, that is like new!
• The new Maestro III Processor
• The new FF 60 Mpix BSI CMOS M-Sensor (15 stops dynamic range at ISO 64)


Hey, that's what they say!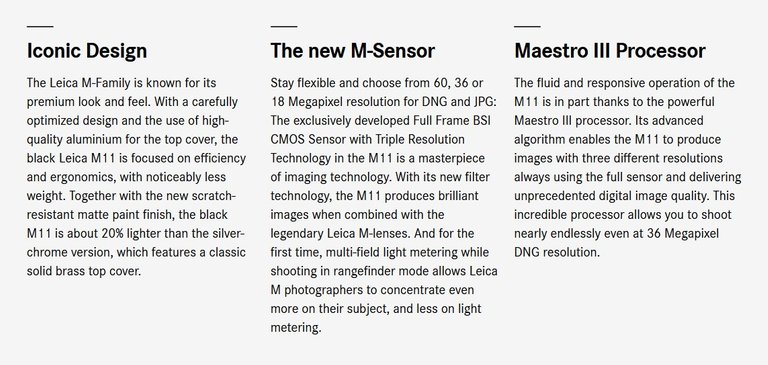 Source: leica-camera.com
What else is new?
• The new 1800 mAh battery with 64% power more
• The new internal storage capacity of 64 GB
• The new eye candy fakery… with a digital Zoom

Source: leica-camera.com
Anything else? New rear LCD with 2.33M dots? USB-C compatible with iPhone? OK, but what is it good for? Street photography? Every Leica so far was. Let's change that! Completely new stuff – from now on, your Leica will be a status symbol only, and you can forget street shooting with a startup time of over 2 seconds!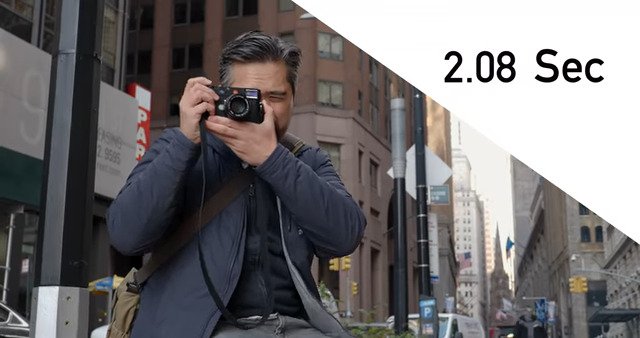 That will teach you to appreciate your Fujifilm X100v!
Oh, I almost forgot! The new is an electronic shutter with the worst… OK, it's a Leica, let me rephrase that: With the most advanced Rolling Shutter of all camera manufacturers! How does that sound? Here is how it looks: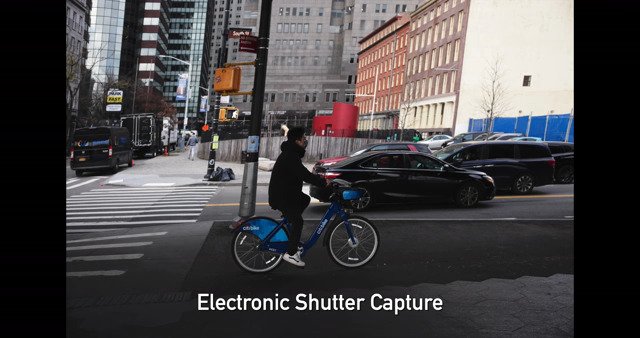 Shall we compare the new camera with… Well… It is so unique that we don't have anything to compare it aside of other Leica cameras: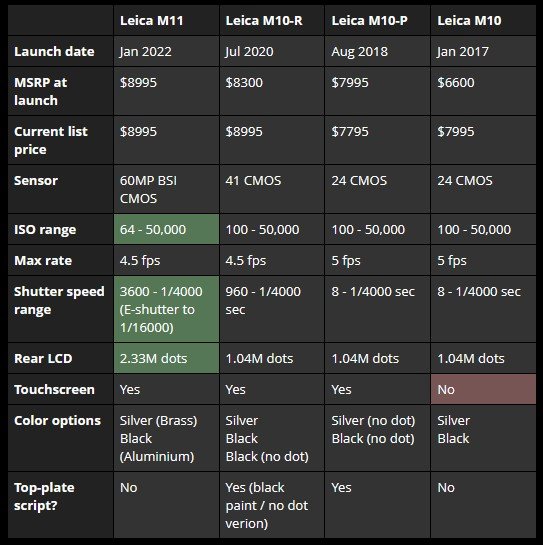 Source: dPreview.com
Just reading about it is no fun at all. Let's see some lucky people who had a chance to put their hands on this piece of motorway… artwork:
Duration: 15:58
0:00 - Intro
1:26 - Sample images
2:05 - Materials and weight
3:02 - Startup time
3:29 - Camera bottom
5:22 - Display and interface
6:07 - ISO control
7:27 - Shutter modes
8:05 - Internal storage
8:45 - Drive and buffer
9:31 - More samples!
10:33 - Image quality
14:37 - Is it right for you?
Those guys from dPreview are holding on to traditional presentation of features and blund… idiosyncrasies. But they have forgot one important thing: quality control of the new scratch-resistant matte body paint finish. Fortunately, Kai Wong and his video sidekick Tik Tok Lok have tested that extremely important feature:
Duration: 14:42
So, everybody loves it (albeit from different reasons) and almost everybody wants it. Your @lighteye is grateful to the Leica company for keeping that beautiful operating interface with knobs and dials, and that elegant simplicity in the menus, which can be used as a role model for other camera manufacturers. And all of that for only… wait, do I see this well? Is this how inflation looks like? $8995… body only? And you always can sell a kidney for the cheapest Leica Summicron lens…
Yo Fuji, wait, here I come!
*   *   *
Related posts: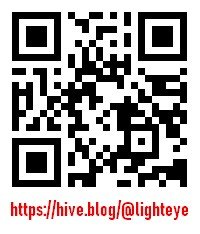 Check out ABRA and easily invest in 28 cryptocurrencies or BIT10, an index of the top cryptos. Use this link to sign up and get $25 in free bitcoin after your first Bank/Amex deposit, or 1.5% cash back when you exchange cryptos

1GZQG69sEKiMXKgGw9TcGcUCBoC4sC1ZYp