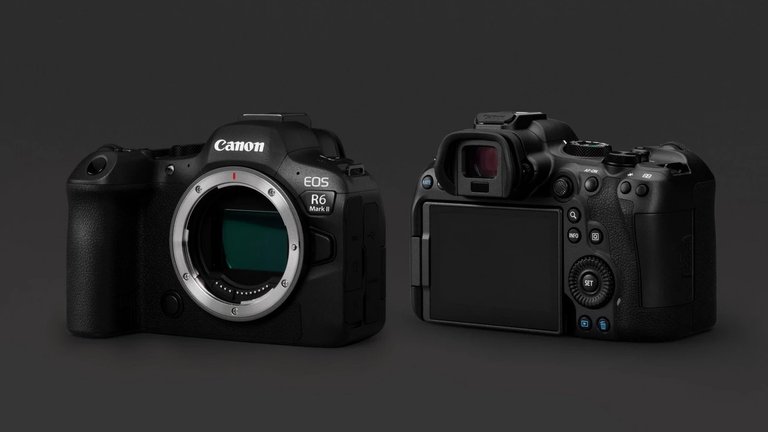 Source: Canon-europe.com


Big, big news, dear friends! The incredible day has cometh! You may not believe, Canon finally did a logical design thing!
In a completely unbelievable and unexpected turn of events, Canon today announced an improved version of its second-to-lamest R body – R6. The new model got an appropriate marking – Canon EOS R6 Mark II. And it finally has some substantial enhancements. Like new sensor with a decent minimal resoluton of 24 Mpix. It has better battery life & better video with no overheating problems. And the most important:
It finally has on/off switch under index finger!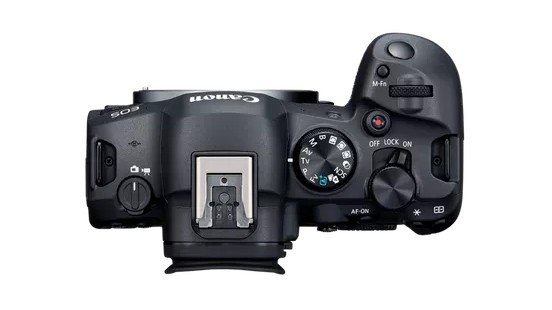 I've started dreaming of digital camera around the year 2000, and got my first one (Nikon Coolpix 4500) in 2004. My first DSLR was wonderful Canon EOS 350D in 2007. Since then, Canon kept moving that power button further and further away from its most logical position. Disgusting…
When Fuji X-T20 came into my life, with almost all things made just as God ordered, I have parted with my Canon EOS 60D, – a beautiful machine but – with a power switch on the left side!
I thought I will never look at another Canon body again… I don't know what obsessed them to do the right thing, but I am extremely pleasantly surprised. And I won't go by one immediately. Why, you ask? Well, two reasons: with the glacier speed of Canon, they will made a classic controls on any of their models in about three centuries. When I say classic, you would say vintage, but in short, the controls should look like we had them on the good old Canon F1 New.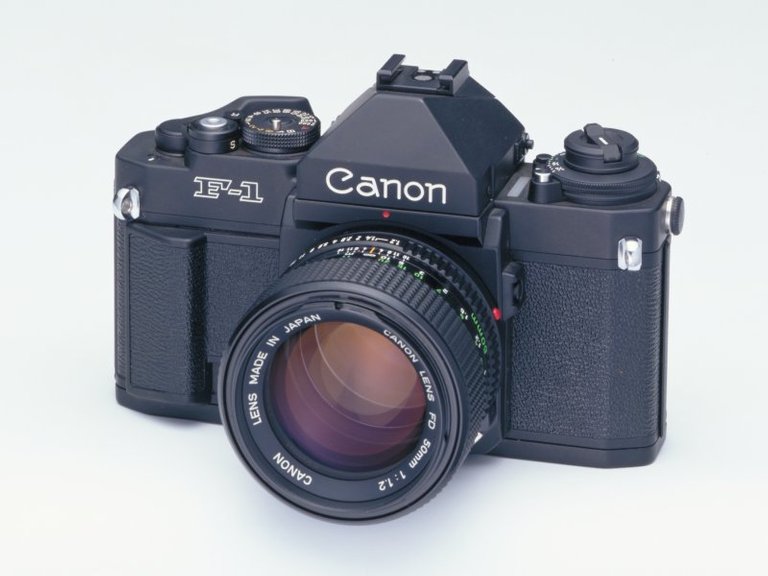 Source: Canon Camera Museum
So, they did it. Power switch is at the almost perfect position. Can you imagine they will now remember they could that Photo/Video switch on the left side made multifunctional? No… Doubt that will happen before the alien invasion.
I won't live long enough to see the Canon dream machine. Still, comparing it to the competition, this one becomes my most desirable FF camera:
Feat.
EOS R6 II
EOS R6
Sony a7 IV
Nikon Z6 II
Sensor
FSI CMOS
FSI CMOS
BSI CMOS
BSI CMOS
Resolution
24 Mpix FF
20.1 Mpix FF
33 Mpix FF
24 Mpix FF
Mount
RF
RF
Sony E
Nikon Z
Adapted
EF
EF
Sony A
Nikon F
ISO
100-102400 (50-204800)
100-102400 (50-204800)
100-51200 (50-204800)
100-51200 (50-204800)
Stabil.
8-Axis IBIS
(8 Stops)
8-Axis IBIS
(8 Stops)
5-Axis IBIS
(5.5 Stops)
5-Axis IBIS
(5 Stops)
Burst (M)
12 fps
16 fps
10 fps
14 fps
Burst (E)
40 fps (12-bit)
20 fps
10 fps
14 fps (12-bit)
Flash Sync
1/250 (fce)
1/250 (fce)
1/250
1/200
Video
UHD 4K/60p (full width, from 6K)
UHD 4K 60p (1.05x crop)
UHD 4K 30p (full width) UHD 4K 60p (1.5x Crop)
UHD 4K 30p (full width) UHD 4K 60p (1.5x Crop)
Rear screen
1.62M-dot fully articulated touchscreen
1.62M-dot fully articulated touchscreen
1.04M fully-articulated touchscreen
2.1M-dot tilting touchscreen
Top LCD
No
No
No
Yes (OLED)
Card
Dual UHS-II SD
Dual UHS-II SD
1xCFe Type A / UHS-II SD, 1xUHS-II SD
1xCFe Type B,
1xUHS-II SD
Battery (LCD/EVF)
580/
510/380
580/
410 / 330
Price
$2499
$2499
$2500
$2000
See full spec for R6 Mark II at this link.
Chris and Jordan did get a pre-production model for a test drive:
Duration: 14:50
0:00 - Intro
1:09 - Sensor
2:24 - Handling
4:06 - Rolling shutter
5:13 - Burst rates
5:58 - Battery life
7:09 - Autofocus
8:21 - Pre-shooting modes
9:28 - Video performance
13:03 - The wrap
And they did have many nice words for the improvements… except the power switch relocation. People are soooooooo strange!
So, what's the other reason I won't be buying this one? Well, on the same day Fujifilm launched a new model:
X-T5!
Duration: 10:16