Most seem to carry a personal sense of being smarter than they actually are; I may be no exception. Yet... I'm wise enough to have been consulted by God a few times over the years, when he was somwhat stumped or undecided.
The fist time God asked my opinion about something was long before I was born - way back in those seven days of creating the universe. I was still just a happy, little, cute Cherub flapping around Heaven at the time...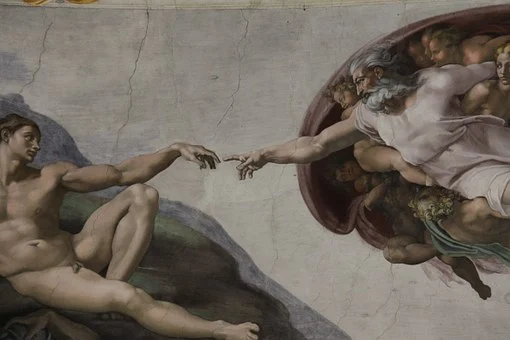 He wanted to know my opinion about whether to give birds and primates
one
leg or
two
. Since he never likes to waste time and energy, God wanted to speed the process up by giving us all just one leg, except for bugs... Insects legs were tiny, so his rational was that they were easy and quick to make. Besides... since he wasn't going to give fish any legs, that would compensate
time-wise
for multiple bug legs.
Creepy-crawlers were designed with skinny legs. The creator figured that by giving them multiple legs, they would be stronger, faster and more interesting as well.
As far as the furry animals go, he had already decided to give most of them four legs, mostly to help set them apart from being mistaken as human beings. In this way, horney homosapiens would be less likely to engage sexually with the wrong species...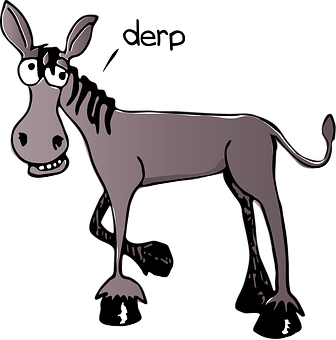 It all made quite a lot of sense to me at the time and has seemingly worked out fairly well to this very day.
God decided to leave a few animals with only two legs, like kangaroos, rabbits etc. simply for variety. He created their prototype with only one leg originally and they could only hop around. Another reason he decided to add a leg to them, was because they had balance problems staying upright - constantly falling over, sideways.
He considered giving them fatter feet to solve the problem, but I convinced him to just add an additional leg for stability; which he did. Oddly... these creatures still prefered to hop, even though they didn't have to...??? This phenomenon remains a mystery to me. God knows why, I'm sure, but refuses to devulge the reason; so I stopped asking.
Now, getting back to those birds... he pretty much gave them a second leg for the same reason as kangaroos and other hoppers, yet, many of these birds continue to hop as well, by choice. Additionally... the flamingo often stands on one leg, as if it's old single legged programming, remained intack...?!?!?!?!? Nobody understands this. We just assume that God has his reasons for not completely changing that line of code...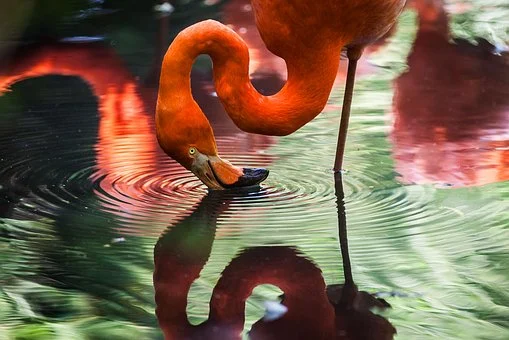 Anywayzzzzzzzzzzzzz.......
Since I've been cast out, into this earthy abyss, God hardly ever asks my opinion about things any longer. He keeps in touch though, so for that I'm grateful.
Recently, he asked what I thought he should do about these Fauci, Bill Gates characters and their cohorts; all acting so devilishly evil, by way of greed and sardonic quest for power, causing mass illness and death through weaponization of Nature?
"Should I eradicate them, like the infectious disease they, themselves have become upon my beautiful earth...?"
I answered with, "Maybe it's time Lord...??? Few would miss them and I suspect, most would cheer..."
"Maybe you should act in a matter of which brings change to their hearts instead, or simple defeat by way of mysterious forces for the good of this world?"
'Wisdom is the principle thing' (as written) and through wisdom, we mortals can gain understanding.
I'm still seeking wisdom...
Thanks for asking, but this time around, I think the answer you truly want is not one coming from an anguished, earthly mind; of which I'd be inclined to give, through lack of understanding...
...What sayeth you, my Hive friends...???
Ciao
---
Dec. 14, 2021
Images: Pixabay.com