One hot summer day back then in 2019, while wandering through the pine forest, I came across two snails on the bark of the same tree.

(Enlargeable)
The encounter happened fairly early in the morning, so despite the temperature already being pretty high, there was still humidity in the shade under the old pines.
That's why this snail activity isn't surprising at all.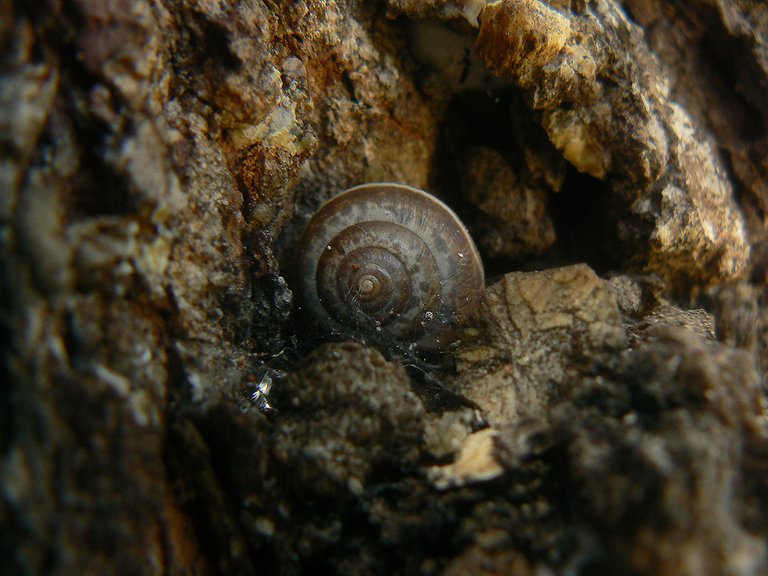 One of them, the Helicella itala from the Geomitridae family was hidden and sealed inside its shell, so I took only one photograph ...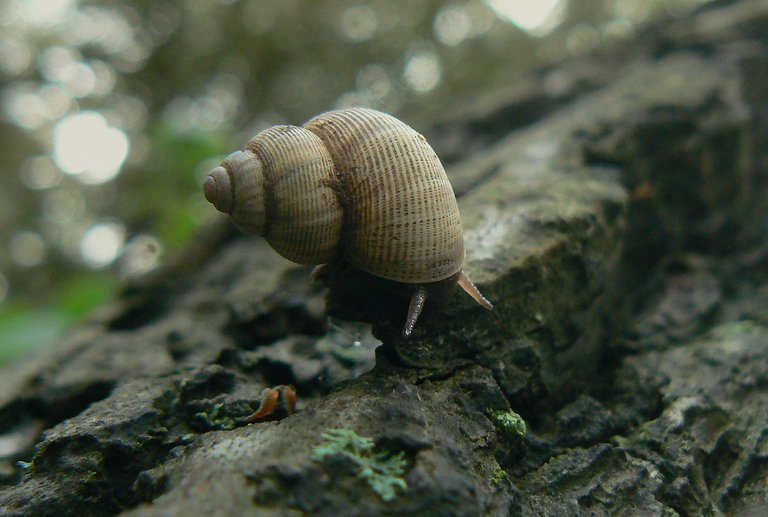 (Enlargeable)
... but the other one, this Pomatias elegans from the Pomatiidae family ...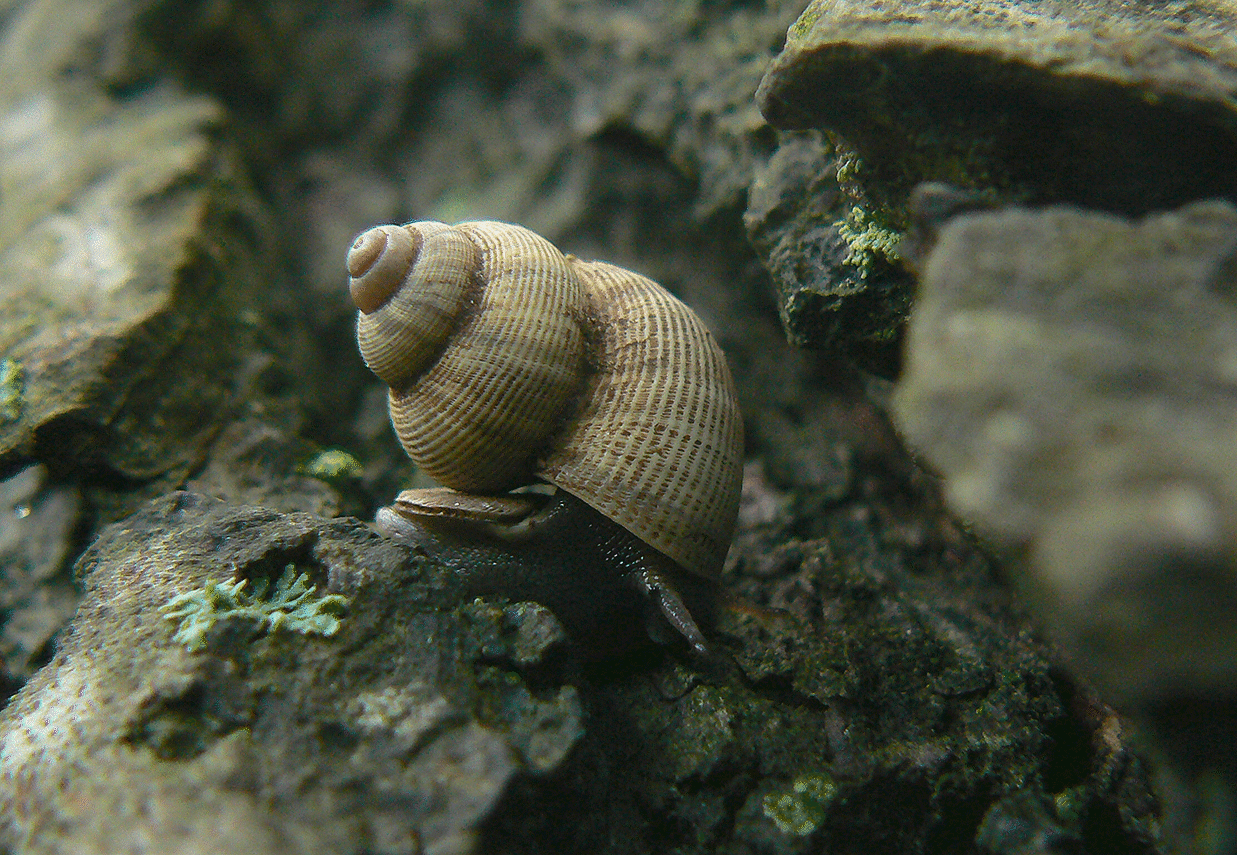 ... was slowly crawling to one of the crevices of the bark, so I took a series of shots that a couple of years later, ended up forming this GIF.
These interesting snails look more like coastal sea snails than the usual terrestrial species. The Pomatiidae family is actually a lineage closely related to the Littorinidae (periwinkles) common in coastal habitats. They have adapted to terrestrial life and are sometimes called "Land winkles".
Looking at fossils and different contemporary groups of terrestrial snails, many signs point towards the idea that the transition from the sea to dry land took place several times in the evolutionary history of these mollusks. Even today, some Pomatiidae still live in the upper parts of the intertidal zone as terrestrial animals directly exposed to salty water, very close to their marine relatives. These modern species are not the ones that have performed the transition on land millions of years ago, but a look at them and their lifestyle & habitat can give an idea of how the change could have happened.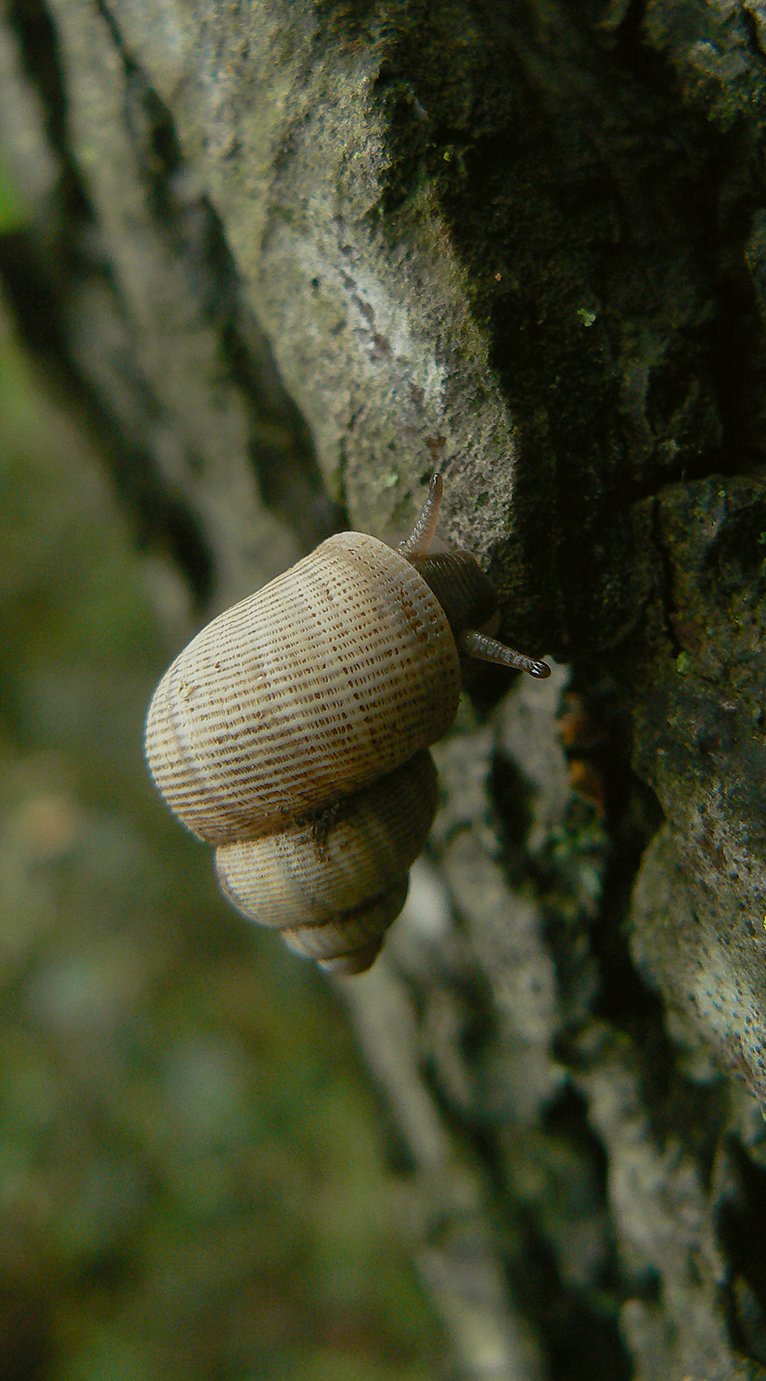 AND THAT'S IT. AS ALWAYS IN THESE POSTS ON HIVE, THE PHOTOGRAPHS ARE MY WORK - THE END.