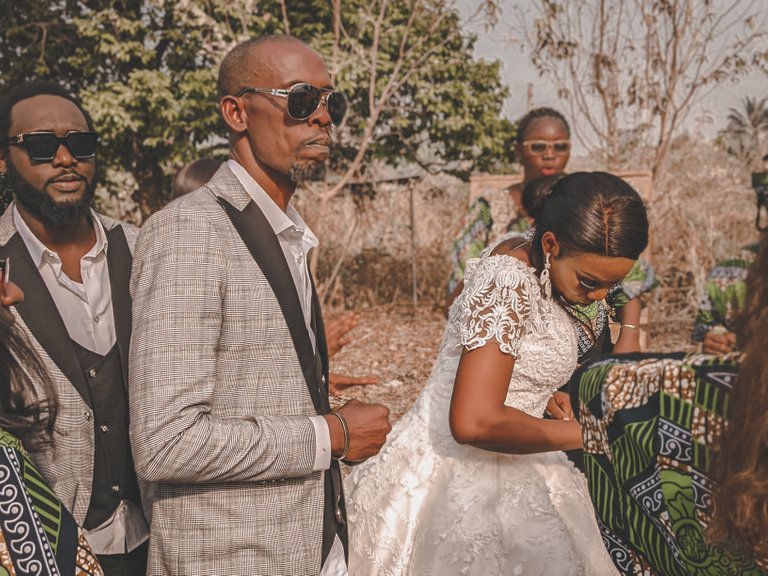 For a long time now, I have not been bringing in my mobile photography here in this group due to my inability to get a good mobile device for my photo shooting. But as luck would have it, I happened to get an incredible OPPO A55, and that means that all the following pictures uploaded in the course of this post were all taken by me with the help of this new device.
Without much ado, let me do a quick but extensive justice to the pictures below.
I wonder if any of you has stood the chance of seeing how marriage is in my country Nigeria? Smile, im just curious to know if any at all have attended either a traditional or white wedding in Nigeria before.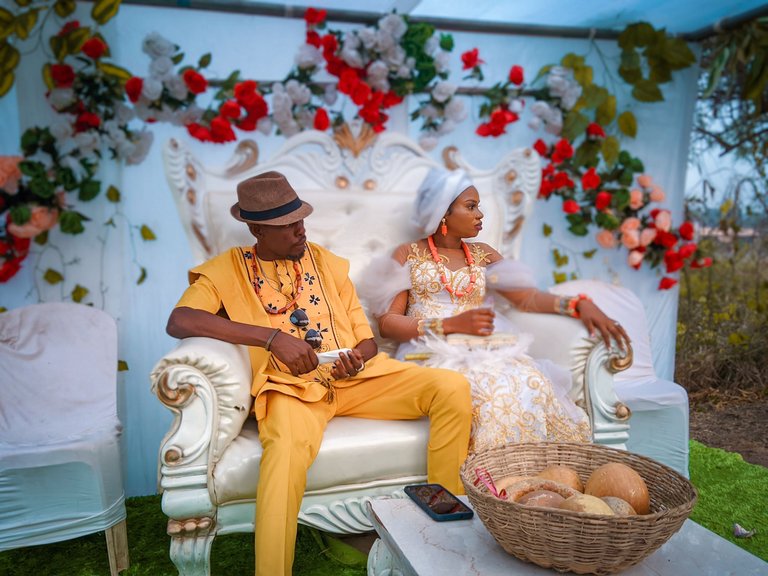 Anyways, to save some of the stress, here are pictures of my Aunty's marriage which took place on the 4th of January this year. I was privileged to be there at least because our school was still on holiday.
In Nigeria, most people cherish having both their traditional and white weddings altogether on the day of their marriage although cultures here vary, and this affects how marriage is been done. For instance, my aunt and her spouse had both their traditional and white wedding on the same day and I will tell you that this way is the best as it saves much stress and cut on expenses too.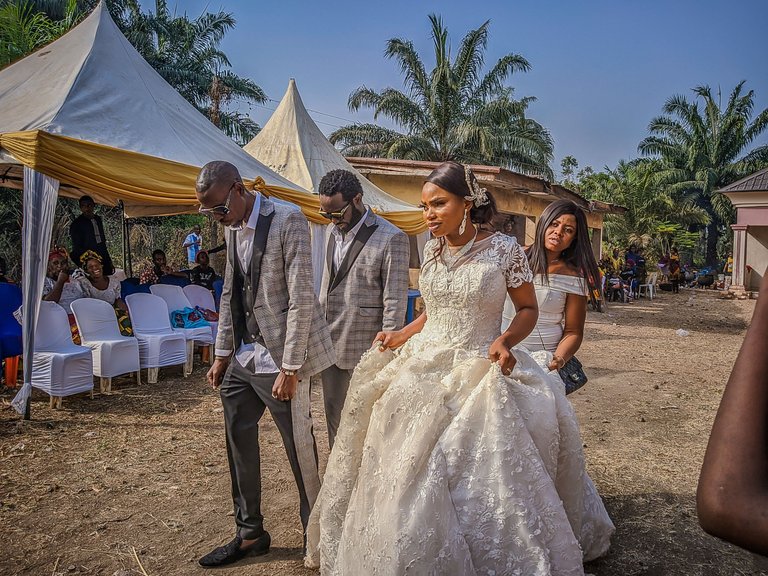 It was more than lively I must commend, as many people attended to exuberate with the families of the celebrants. Many came from different nooks and crannies of the community to witness for themselves that lovely moment.
And to cap it off, I will now show you in pictures what really happened that day.
Please, no rush, just at your own pace, observe all the pictures and leave your remarks in the comment section.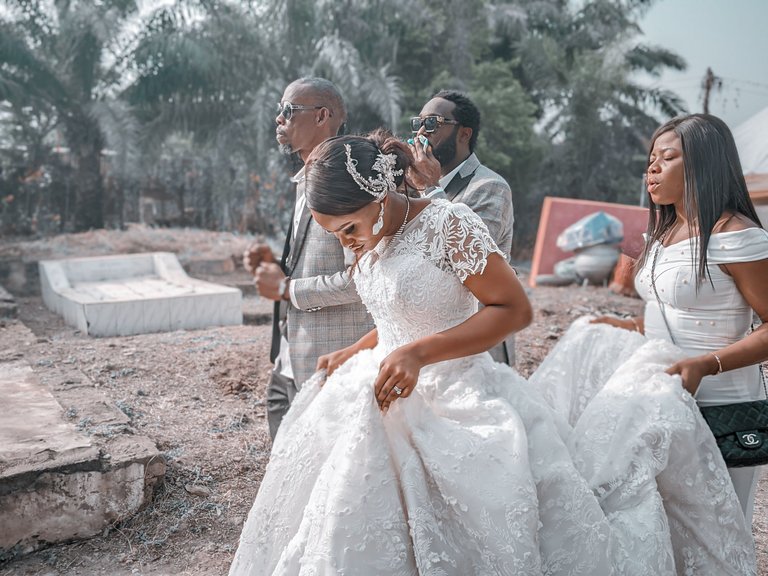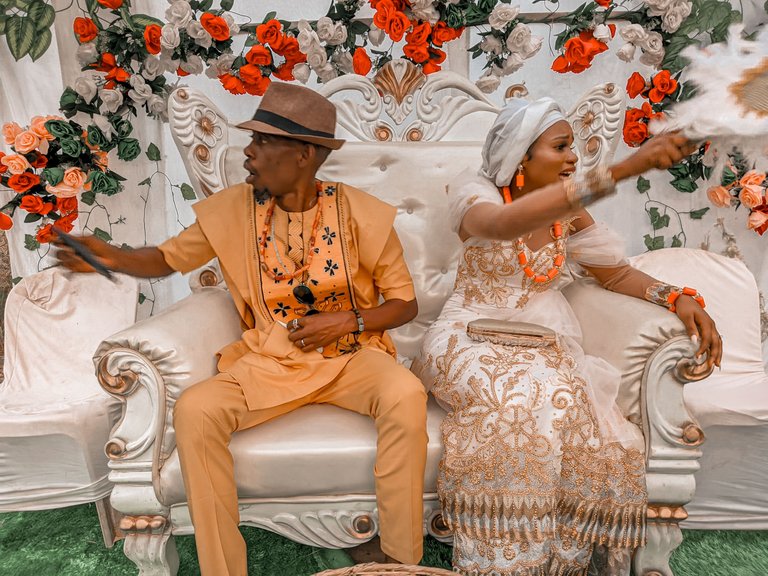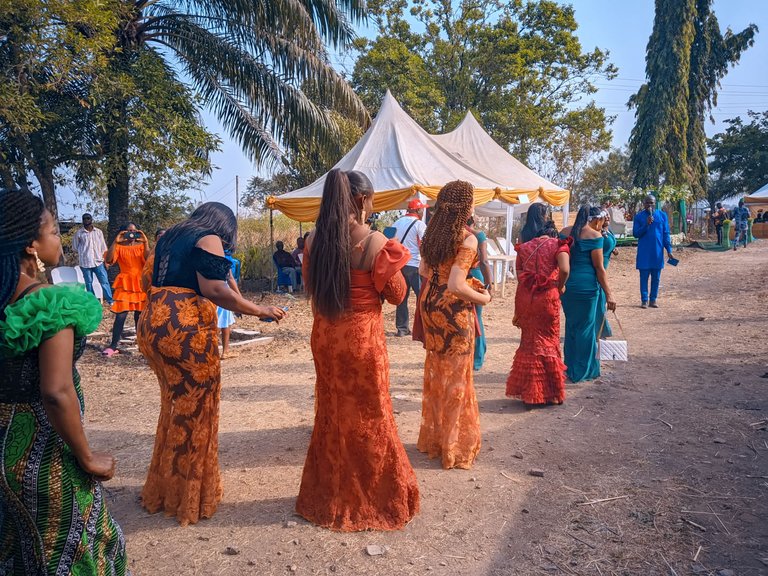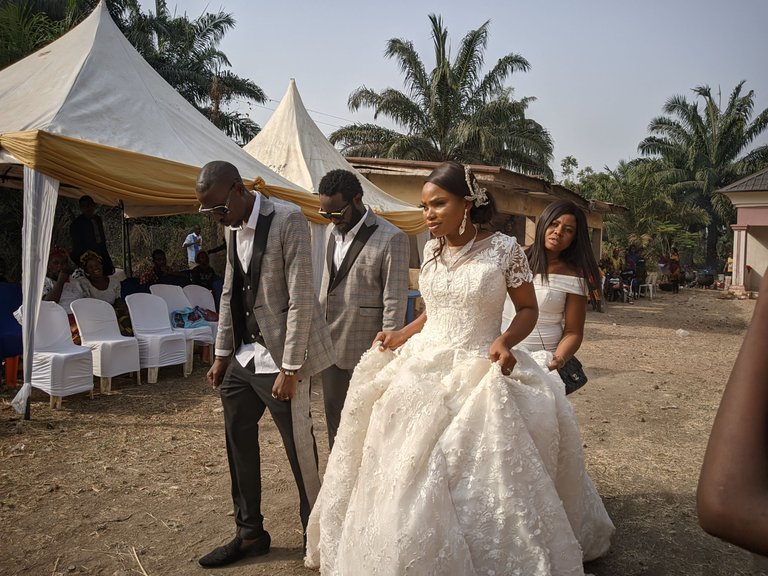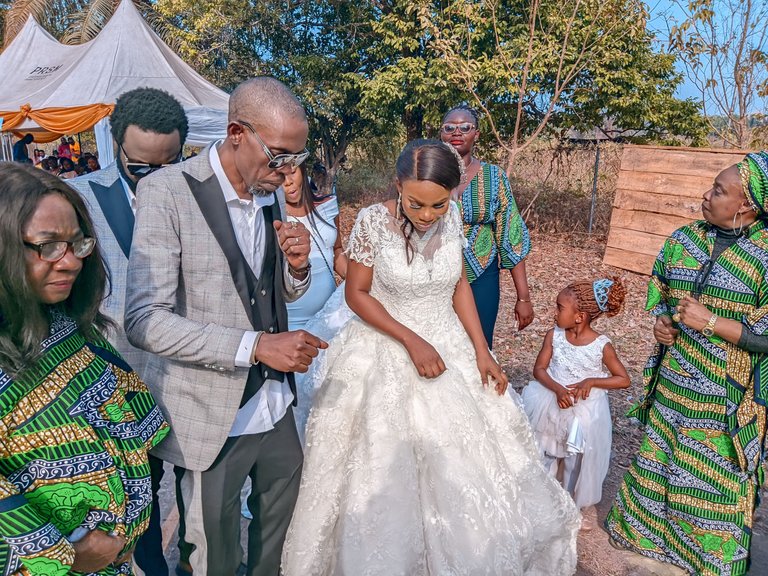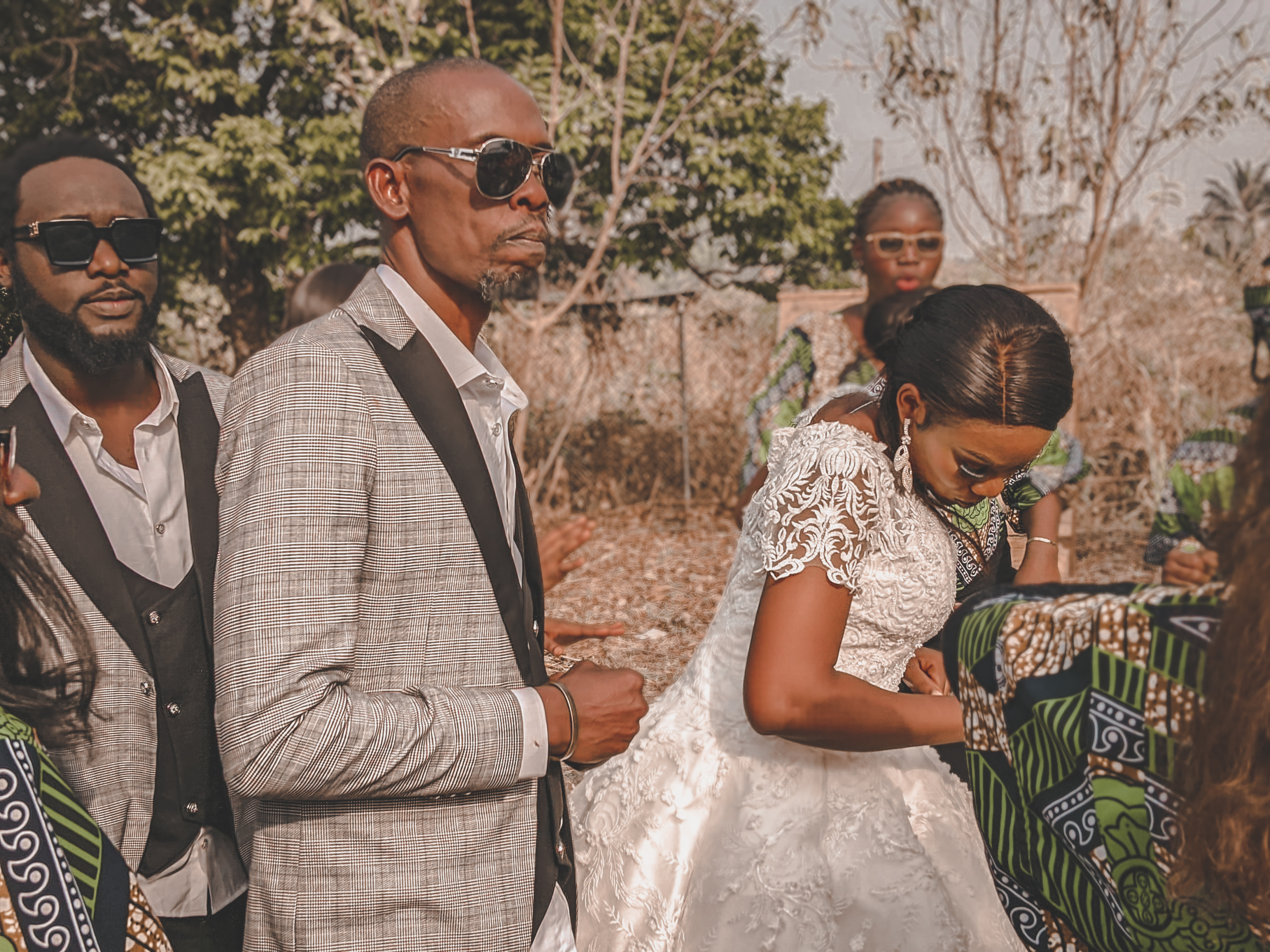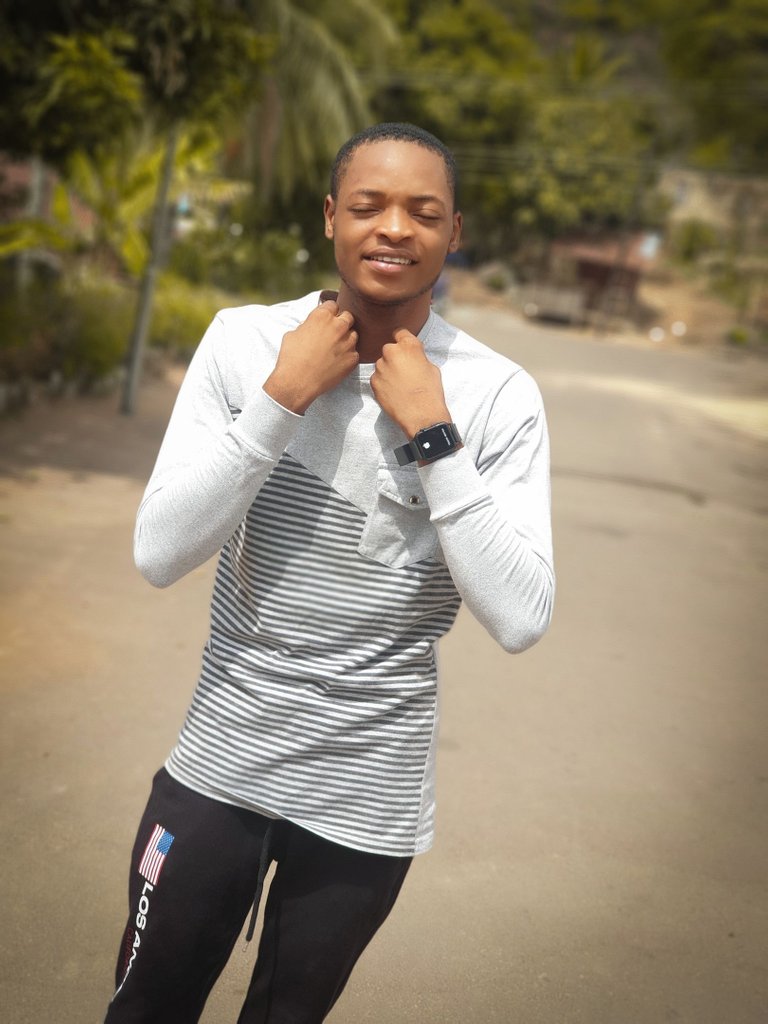 Who Am I?
I am a complete beginner who resides in Africa's Western Hemisphere. My name is James, but you may reach out to me through the Facebook page [Christ Messenger] (https://www.facebook.com/christ.messenger.904) In the year 2018, I completed my high school diploma. Physics, chemistry, and biology are the topics that I find the most enjoyable. My current studies are taking place at the university level, intending to become a recognized professional in one of the topics I am interested in. My professional experience as a computer hardware technician is in the middle of the spectrum. My interest in learning more about computer technology and its upkeep grew when I received my SSCE qualification in 2018. I am fascinated by all things technological, and I take pleasure in contributing to the fascinating technological advancements that are taking place throughout the world today. In my spare time, I'd like to learn more about programming and aid others in resolving any technical issues they may be experiencing. 💞 *********🌹❤️ Thank you so much to everyone who has supported me thus far. ********💞 Currently, I am unable to express my appreciation for all of your assistance in appropriate words. You never cease to astonish me with your generosity. For me, this has turned into a haven of enjoyment. Thanks to colleagues like you, this has all been possible. You've been a great support to me. Everything you have done for me and my family has been greatly appreciated, and I will always be grateful to you.💕.