August Book Haul : Python Books
Although these books are quite unusual, I decided to add some Technology books into my collection. I personally have a few collections especially when it comes to excel and cybersecurity. But this August, I will be focusing on learning Python with self-improvement books which is why I added a few python book collections that I can use to learn and exercise. These books are from Indonesian authors and one from an Indonesian tech prominent figure, Onno W. Purbo.
On my way to the bookstore, I was first browsing to see which book I could get and I ended up getting these 4 including Rich Dad Poor Dad by Robert Kiyosaki.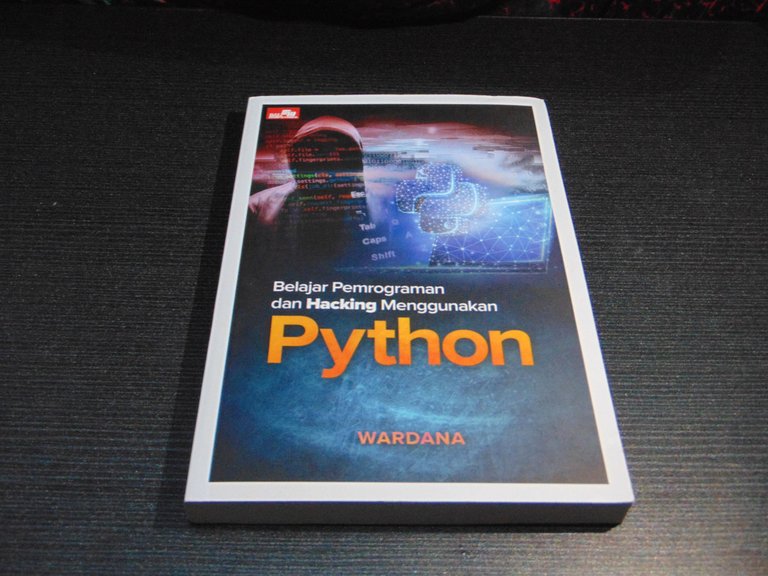 So the first book I got is Programming and Hacking with Python by Wardana. The book intrigued me the most because it covers basic python but also its application to cryptography and even to creating a database. I am not sure how long I'll be finishing the book since these books are mostly practical.
---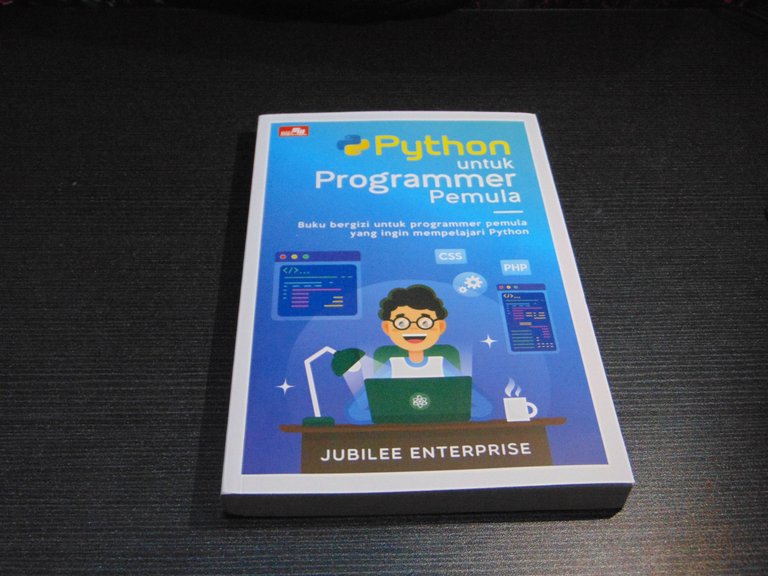 The second book I got is Python for Beginners. This is an entry level book from Jubilee enterprise that I will be starting first to understand how things work. I am not too much of a beginner but I just need to exercise and also recall all the things I learned.
---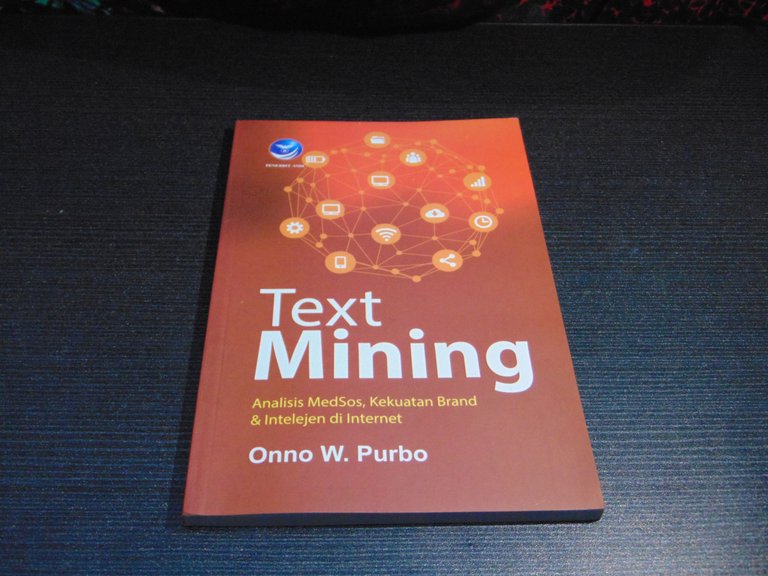 The third one is a book called "Text mining" by Onno W Purbo which is a combination of data analysis with python. One of the examples is mapping twitter, and many other twitter applications examples. This is really fun and will help me to do what I am about to try with twitter.
---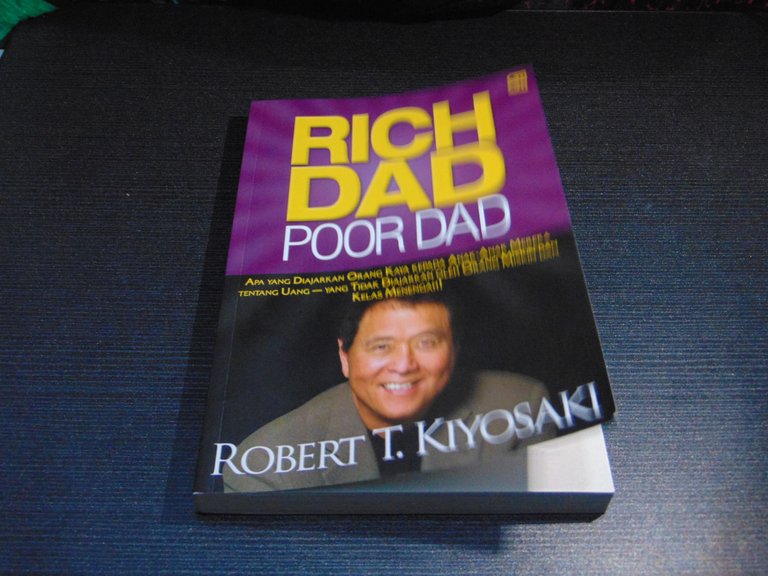 The last one I got is Rich Dad Poor Dad by Robert Kiyosaki. I am pretty sure if you are in the self-improvement niche, you will come across this book at some point in your life. I read this book digitally before but I finally have the soft cover and couldn't wait to re-read the book in different languages.
---
These books should keep me occupied and it's part of me trying to do an upskill. These days, I think knowing python really helps and I could also make/do some cool stuff with it. Also, I am very old-schooled when it comes to learning. I like to have paper that I can highlight and write notes on. Not that I can't do that digitally but I just retain what I learned more through reading the physical copies than reading from the screen. It's ironic since what I learn is programming :D

Mac's Pinmapple Travel List

Don't hesitate to upvote for more content like this ! You can also support me below!

---
𝘔𝘢𝘤 𝘪𝘴 𝘢 𝘴𝘦𝘭𝘧-𝘦𝘮𝘱𝘭𝘰𝘺𝘦𝘥 𝘯𝘪𝘯𝘫𝘢. 𝘈 𝘵𝘺𝘱𝘪𝘤𝘢𝘭 𝘪𝘯𝘵𝘳𝘰𝘷𝘦𝘳𝘵 𝘪𝘯 𝘭𝘰𝘷𝘦 𝘸𝘪𝘵𝘩 𝘭𝘪𝘵𝘦𝘳𝘢𝘵𝘶𝘳𝘦, 𝘣𝘰𝘰𝘬𝘴, 𝘵𝘦𝘤𝘩𝘯𝘰𝘭𝘰𝘨𝘺 𝘢𝘯𝘥 𝘱𝘩𝘪𝘭𝘰𝘴𝘰𝘱𝘩𝘺. 𝘛𝘩𝘪𝘴 𝘪𝘴 𝘩𝘦𝘳 𝘱𝘦𝘳𝘴𝘰𝘯𝘢𝘭 𝘣𝘭𝘰𝘨 𝘵𝘩𝘢𝘵 𝘤𝘰𝘷𝘦𝘳𝘴 𝘩𝘦𝘳 𝘫𝘰𝘶𝘳𝘯𝘦𝘺 𝘥𝘦𝘭𝘷𝘪𝘯𝘨 𝘪𝘯𝘵𝘰 𝘱𝘩𝘰𝘵𝘰𝘨𝘳𝘢𝘱𝘩𝘺, 𝘵𝘳𝘢𝘷𝘦𝘭, 𝘯𝘰𝘰𝘵𝘳𝘰𝘱𝘪𝘤𝘴, 𝘱𝘳𝘰𝘥𝘶𝘤𝘵𝘪𝘷𝘪𝘵𝘺, 𝘮𝘪𝘯𝘪𝘮𝘢𝘭𝘪𝘴𝘵 𝘭𝘪𝘧𝘦𝘴𝘵𝘺𝘭𝘦, 𝘤𝘺𝘣𝘦𝘳𝘴𝘦𝘤𝘶𝘳𝘪𝘵𝘺, 𝘢𝘯𝘥 𝘭𝘢𝘯𝘨𝘶𝘢𝘨𝘦𝘴. 𝘐𝘯 𝘩𝘦𝘳 𝘧𝘳𝘦𝘦 𝘵𝘪𝘮𝘦, 𝘴𝘩𝘦 𝘦𝘯𝘫𝘰𝘺𝘴 𝘭𝘦𝘢𝘳𝘯𝘪𝘯𝘨 𝘷𝘢𝘳𝘪𝘰𝘶𝘴 𝘵𝘩𝘪𝘯𝘨𝘴. 𝘐𝘧 𝘺𝘰𝘶 𝘭𝘪𝘬𝘦 𝘩𝘦𝘳 𝘤𝘰𝘯𝘵𝘦𝘯𝘵, 𝘥𝘰𝘯'𝘵 𝘩𝘦𝘴𝘪𝘵𝘢𝘵𝘦 𝘵𝘰 𝘶𝘱𝘷𝘰𝘵𝘦, 𝘭𝘦𝘢𝘷𝘦 𝘢 𝘤𝘰𝘮𝘮𝘦𝘯𝘵 𝘰𝘳 𝘢 𝘧𝘦𝘦𝘥𝘣𝘢𝘤𝘬. 𝘈 𝘳𝘦-𝘣𝘭𝘰𝘨 𝘪𝘴 𝘢𝘭𝘴𝘰 𝘢𝘱𝘱𝘳𝘦𝘤𝘪𝘢𝘵𝘦𝘥.
---
---