This image is my entry.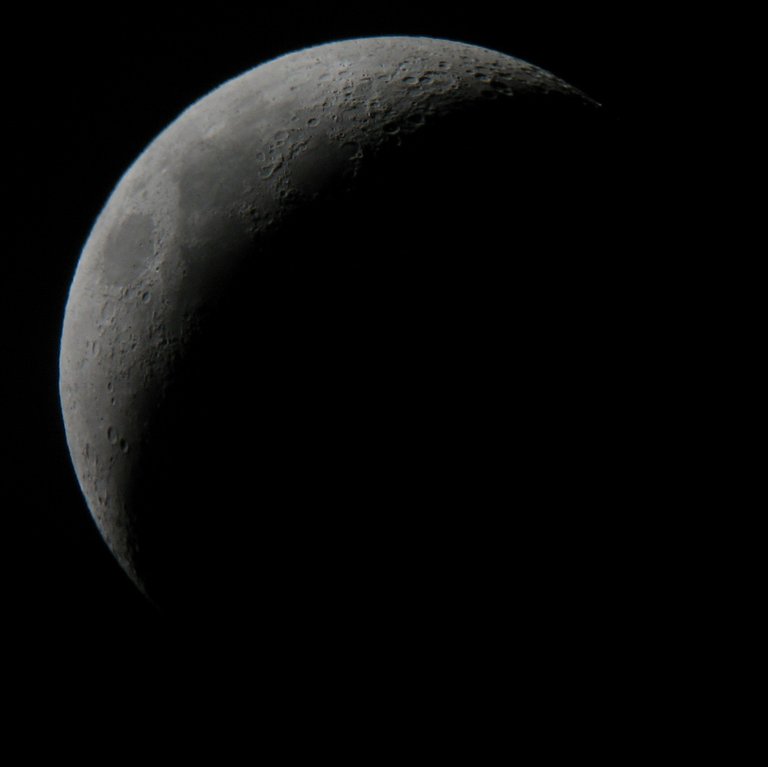 I was organizing some files Saturday and I came across these old pictures I took of the moon back at the end of 2006. I had just gotten a Celestron 10" Dobsonian telescope and put my digital camera up to the eyepiece to see what I could capture.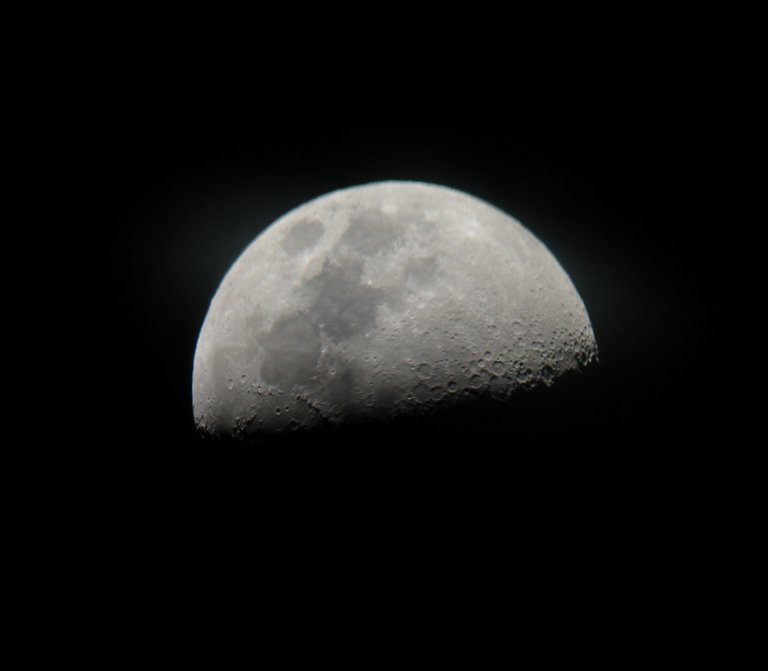 It was super hard to get decent pictures because I was taking them through the eyepiece. These were decent though.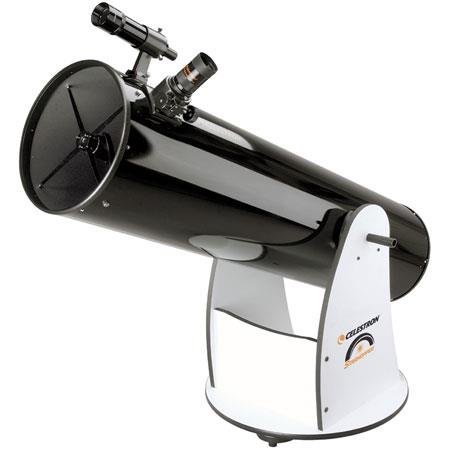 Source -
There are two main types of visual telescopes, refractor & reflector. A Dobsonian telescope is a version of a reflector telescope which uses mirrors to reflect the light. The refractor telescopes just use a lens, like your camera.
Dobsonian telescopes are very powerful for their price tag, but there are some drawbacks. The mirror has to be cooled via a fan and set out to acclimate to the temperature ahead of time. I would usually put the telescope on my balcony and let the fan run for 30 minutes before using it. In addition they are manual, which means you have to move them with the night sky and you need a finder scope(shown in the picture above) to help you narrow down your target in the sky. Still, they are super powerful. You can also build them yourself if you are so inclined.
Unfortunately I wasn't able to use the telescope that much because of a young family and work so I sold it for almost as much as I paid for it. I'd really like to get one again now though.
The camera used was a Canon Powershot A630. I'm pretty sure I used different eyepieces on the telescope for each image, but it was so long ago I can't be sure.
Thanks for reading!
https://images.ecency.com/p/54TLbcUcnRm4Bw8fmw3Y3ebiYW61dkW16qTycFmcqeXNzuTciodg6XME4GiyKtJXHVFdcfxUwqAoXTX4Cspdwt5JZXNT44BXXh6civFcHfxgtkaBbHK3jDPjSmYzVNFSHBCJ7yoo4.webp?format=webp&mode=fit