My entry this week is a bit different. It's a reflection of light through water bubbles.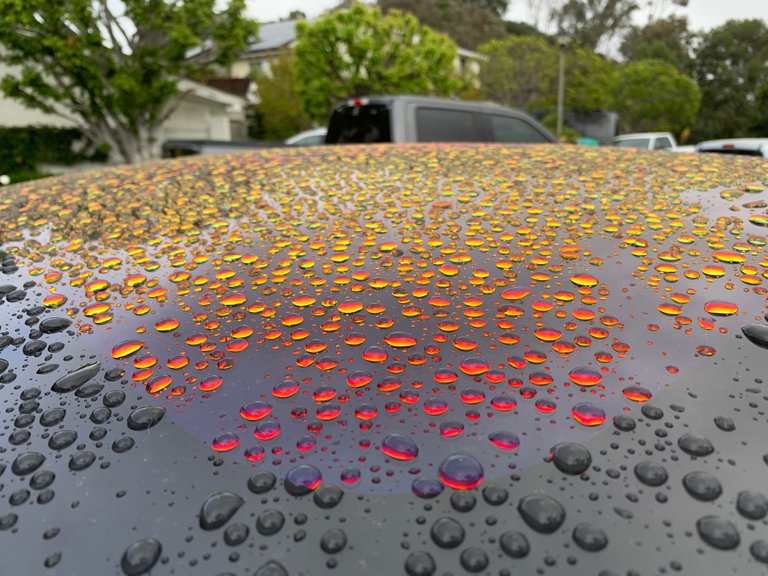 While at one of my customer's homes the other day I noticed the rooftop of their Tesla had these beautiful beads of water on top of it. So I took this picture.
What I believe is happening here is there is a coating on the rooftop of the Tesla where the solar panels are. Due to multiple transparent surfaces certain spectrums of the light are being reflected back from the solar panel, through the water droplets giving it this color.
Here is another photo I took closer up. I like the first one better though because of framing.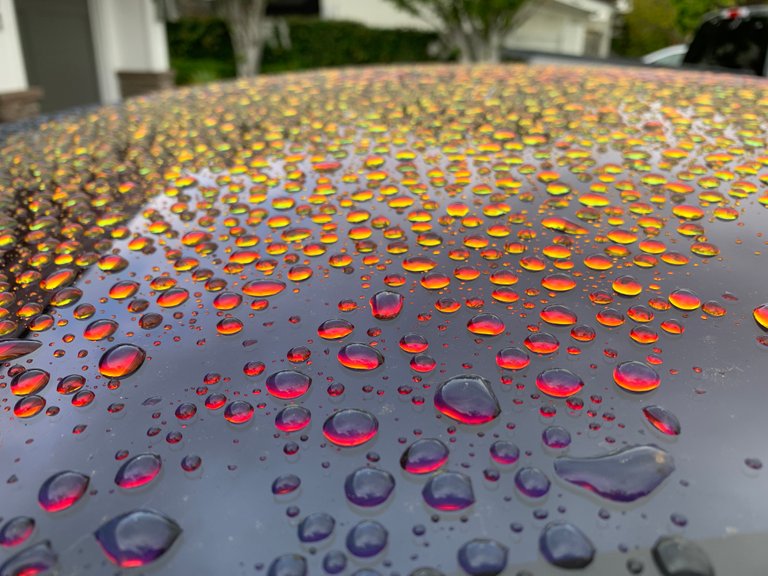 Thanks for reading!