Hi Shadowhunter community friends, of course all of us are now back on the move after spending a very enjoyable weekend getaway. Congratulations to last week's winners hope you guys can be winners again for this week and now we are all participating again in this great contest. Thank you @melinda010100 for always being there and giving us the opportunity every week to enter this contest.
And this my participation for round #205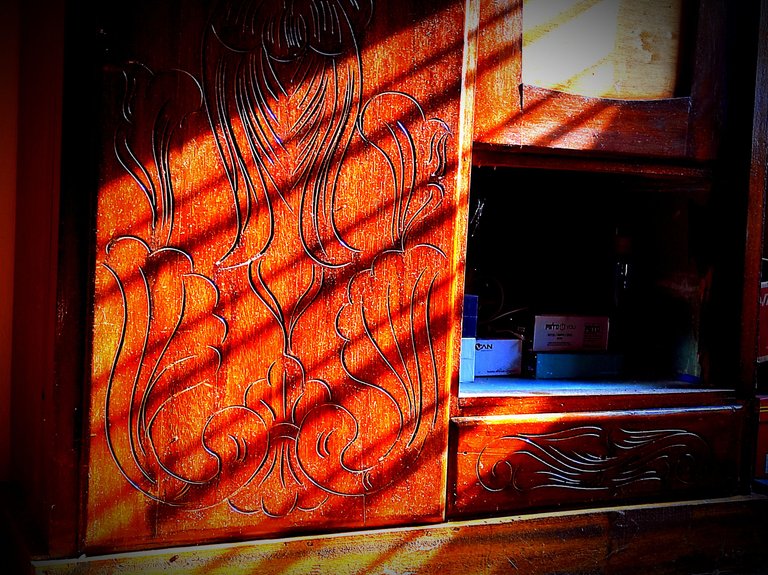 this is a shadow image of the morning sun passing through my bedroom window and then forming a very aesthetic shadow on my closet, the shadow of the window iron bars that are illuminated by the sun makes a beautiful shadow like stripes and is also combined with the art carving on the wardrobe door My clothes. I think this is very good and I hope you all like it too.
By: @muthafaka