Hallo.. Good afternoon friends of #shadowhunters, meet me again @abizahid. It's a pleasure to be able to contribute again to this great community, and I hope you are all in good health with your family at home.
That afternoon, while waiting for my wife to come home from her assignment at the Sukma Bangsa School in Lhokseumawe, I took a short break in the school canteen. That day I felt very tired because from the morning I had to take care of the young children, the weather was very hot at that time. Taking a short break until my wife finishes teaching in the school canteen is one of the right choices before returning home and getting busy with other work is the right choice in my mind. Well, in front of the canteen there are several betel nut trees, which were deliberately planted by the school. The betel nut is not too tall, only about 3 m and has not yet bear fruit. Because the weather was very hot, it was clear to see the shadow of the betel nut lying on the ground.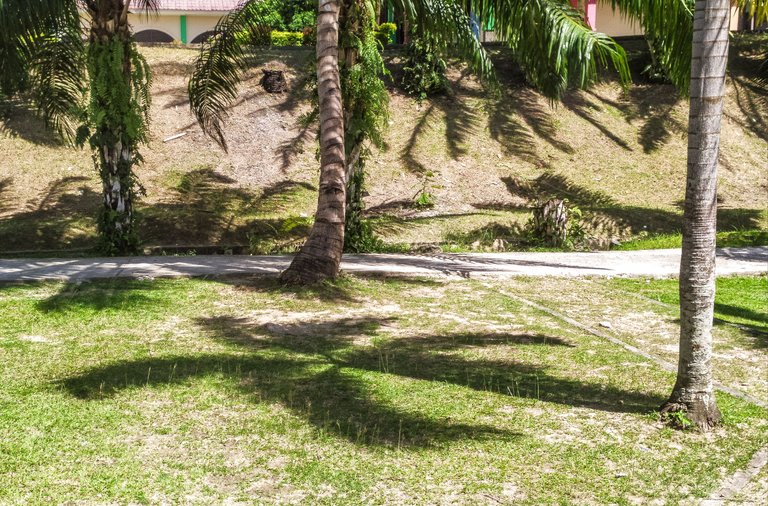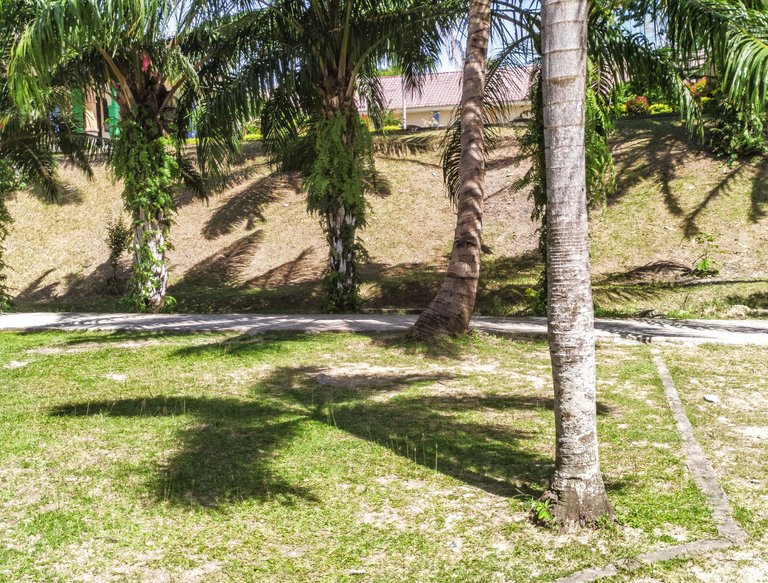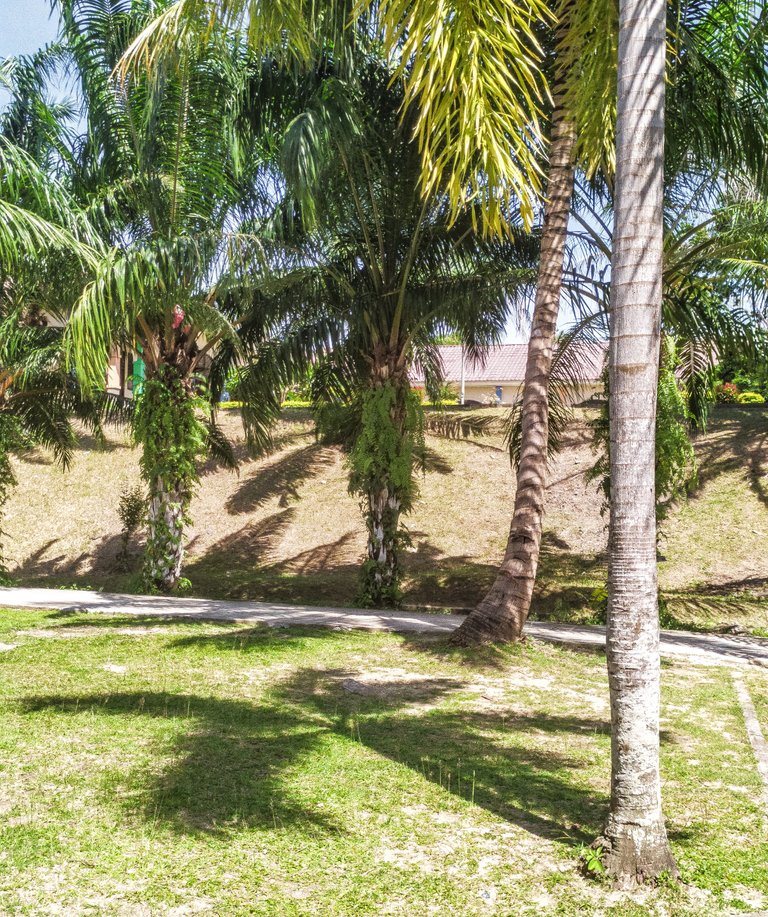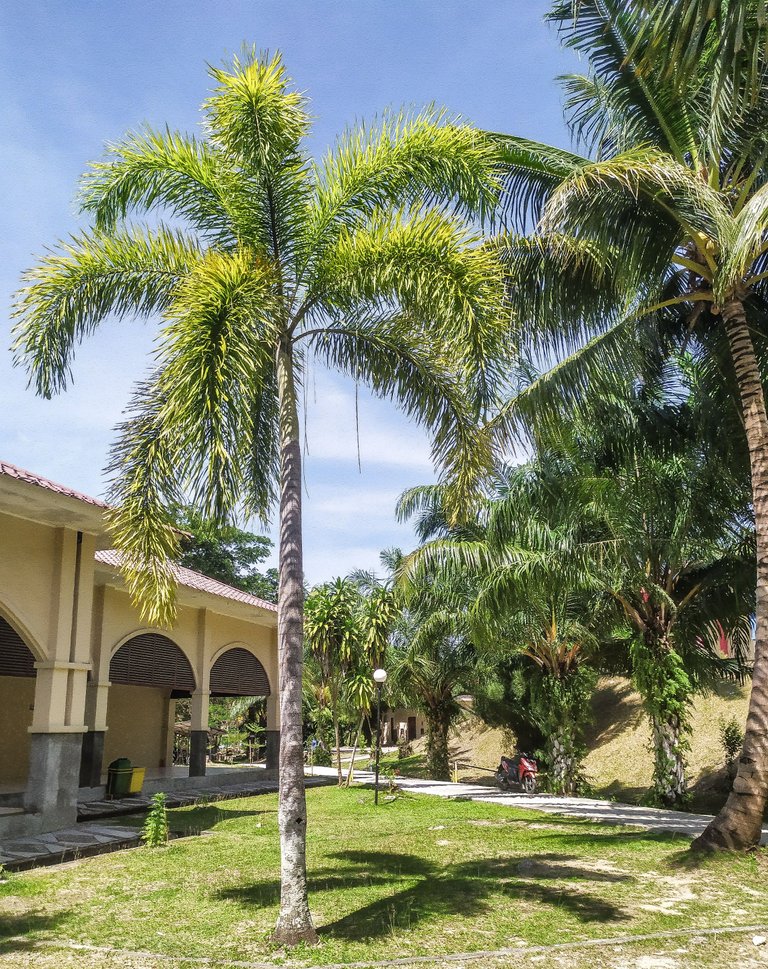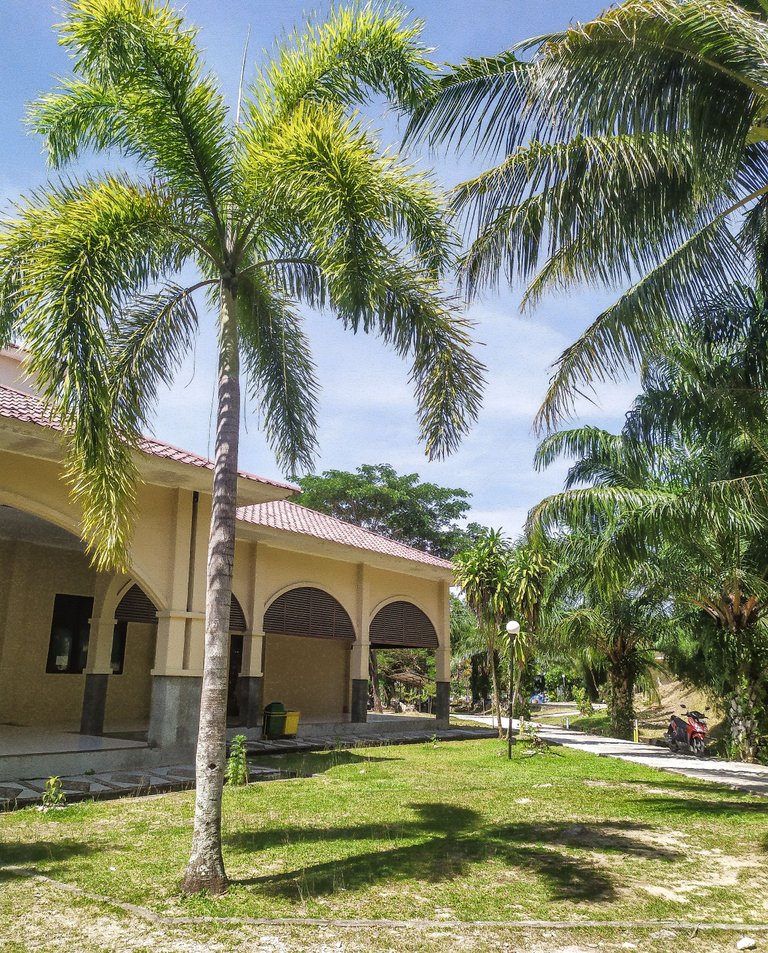 If you are interested in participating in this great community, here is the link
This is my fourteenth entry in the #shadowhunters community, hosted by @melinda010100.
Okay, that's all my post for today. Thank you to all of my friends who have been willing to read, comment, and upvote my post. Don't forget to reblog my post if you like it and want others to see and read it too. And don't forget to also read my previous post. Warm greetings from me @abizahid..

| Location | Lhokseumawe - Indonesia |
| --- | --- |
| Object Photos | Shadow of The Areca Tree |
| Camera Used | Redmi Note 7 |
| ISO Speed | 100 |
| Flash Mode | No Flash |
| Photographer | @abizahid |