Hallo.. Good night all shadow hunter friends wherever you are, meet me again @abizahid. It's great to be able to contribute again to this great community.
This is my seventh entry in the #shadowhunters community, hosted by @melinda010100.
Last Saturday, I accompanied my daughter to take her to the Water Boom Taman Mangat Ceria children's playground. This is one of the agendas planned by the school, according to their extracurricular curriculum. Therefore, parents and guardians are also required to guide their children when they are on the children's playground.
When I monitored my daughter who was swimming with her friends and also her school teacher, not far to my right was a large umbrella that was usually used as a shelter for the security officers to prevent overheating when the sun was hot. Incidentally at that time the weather was very hot, and the security guard at that place was not at his place. Maybe they were going to the toilet or having lunch, I don't know. I took out my cell phone to take a picture of the big umbrella because I saw that there was a great shadow that appeared under it due to exposure to sunlight.
Here are some photos of large umbrella shadows on children's playgrounds that I can share with all of my friends: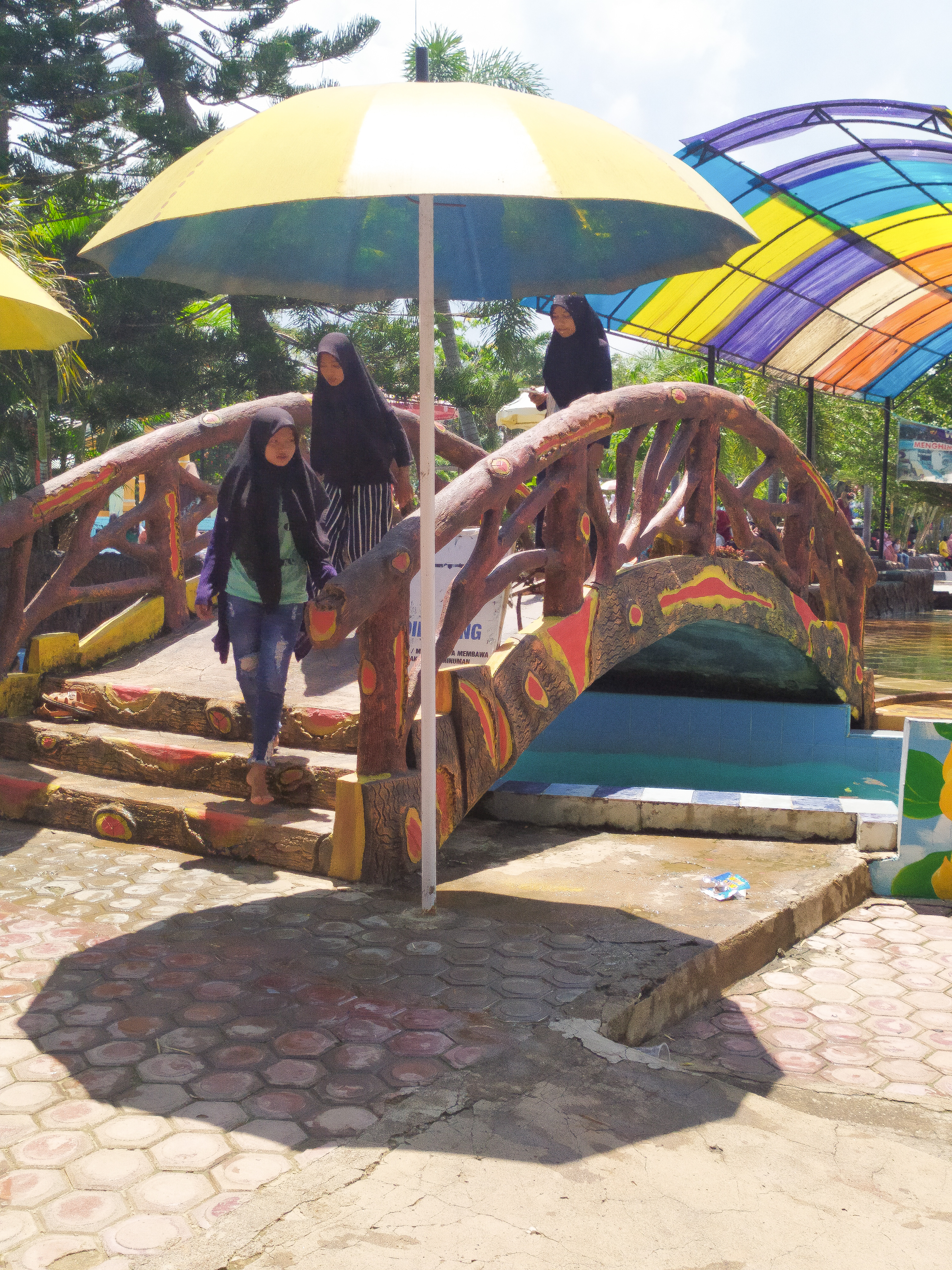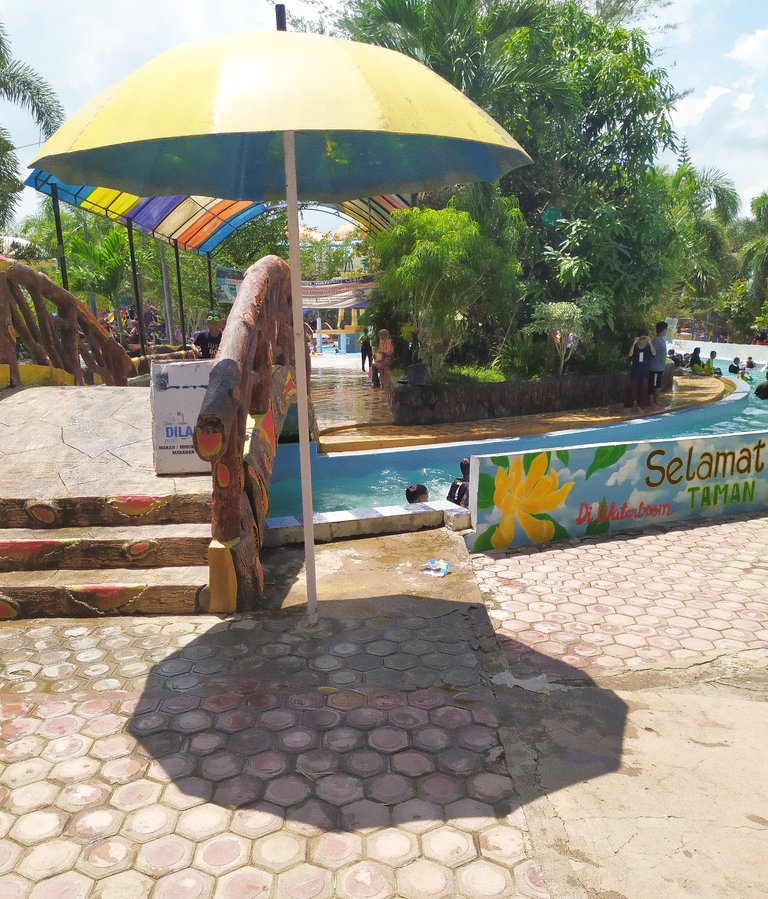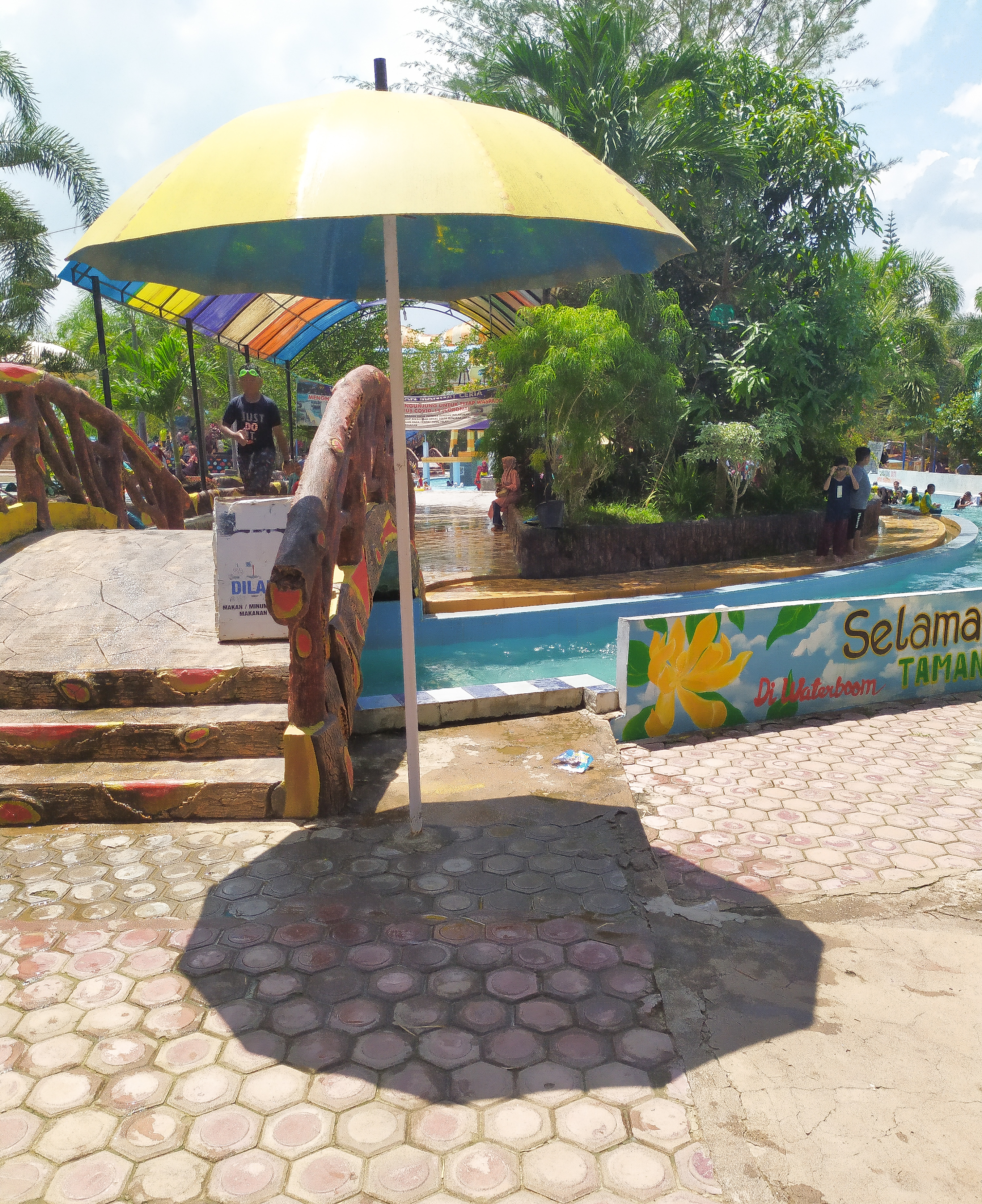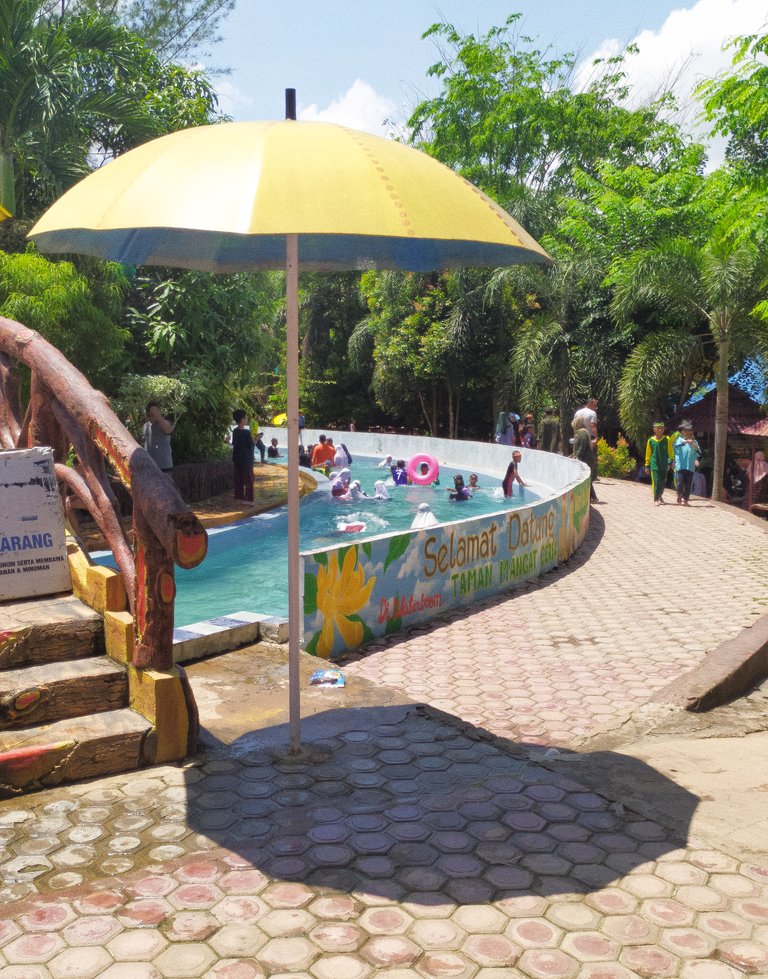 If you are interested in participating in this great community, here is the link peakd.com
Okay, that's all my post tonight. Thank you to all my friends who have been willing to read, comment, and upvote my post. Don't forget to reblog my post if you like it and want others to see and read it too. And don't forget to also read my previous post. Warm greetings from me @abizahid..

| Location | Lhokseumawe - Indonesia |
| --- | --- |
| Object Photos | Big Umbrella Shadow |
| Camera Maker | Redmi Note 7 |
| ISO Speed | 320 |
| Flash Mode | No Flash |