Hallo.. Shadow hunter friends wherever you are, meet me again @abizahid. I'm thrilled to be able to contribute again to this great community, and I'd also like to thank everyone involved in establishing the #shadowhunter community.
This is my twelfth entry in the #shadowhunters community, hosted by @melinda010100.
In the last week or so the weather in our area can be said to be erratic, usually in the morning until the afternoon the weather is very sunny, but in the afternoon and evening it rains very heavily. But since three days ago, the weather in our area is really very sunny. Although sometimes in the afternoon the weather tends to turn a little cloudy. Well, yesterday at noon when I was about to leave the house because I wanted to buy something, I saw a large black shadow lying on the road. It was a shadow coming from the fence of my neighbor's house. And then I took a photo of it to share it with all my friends here.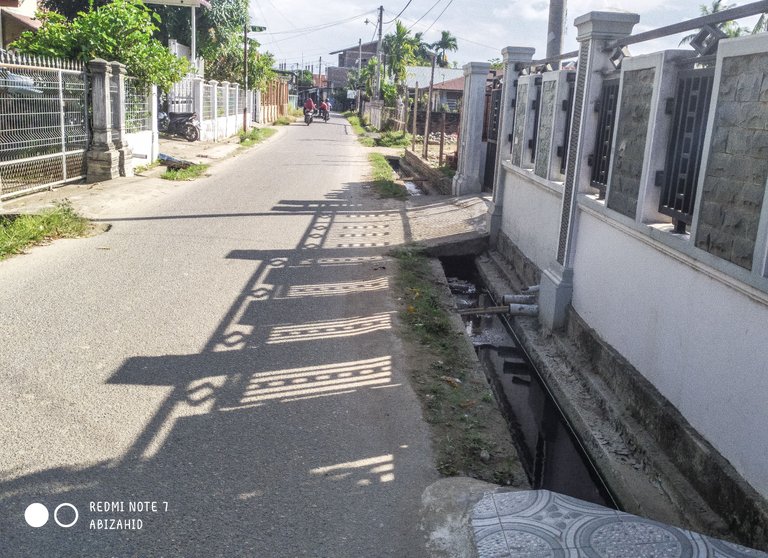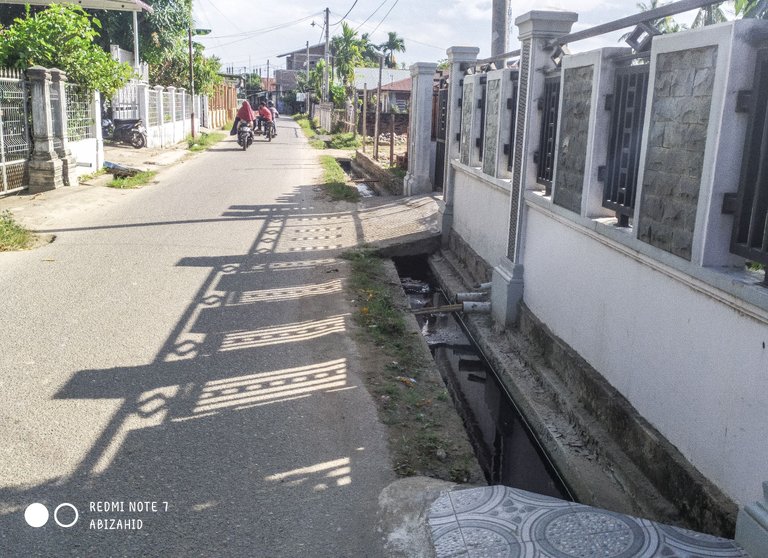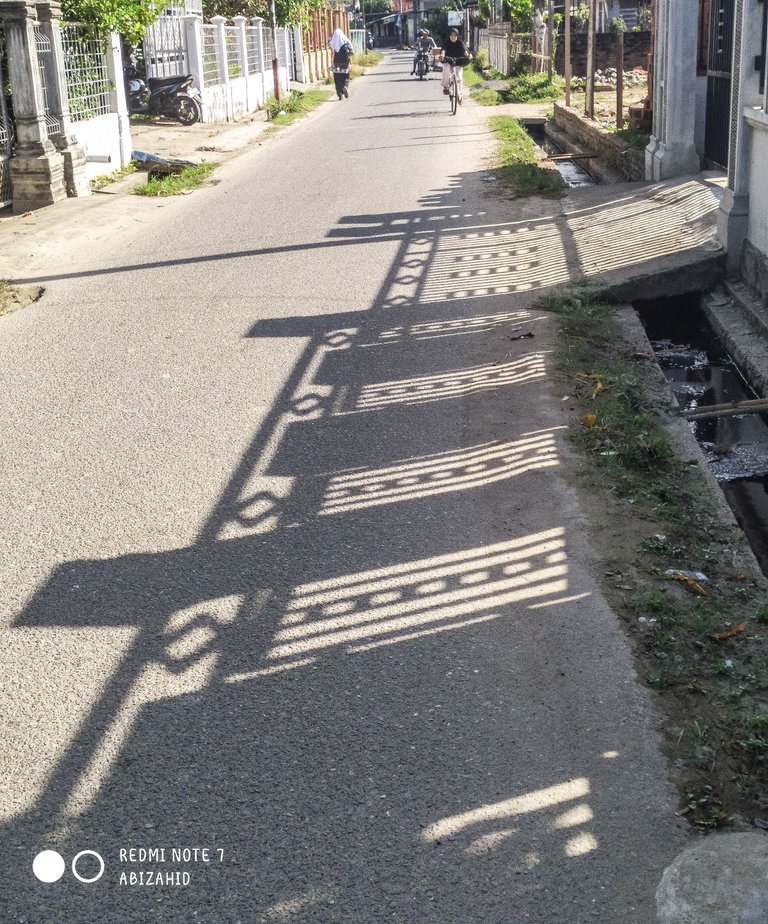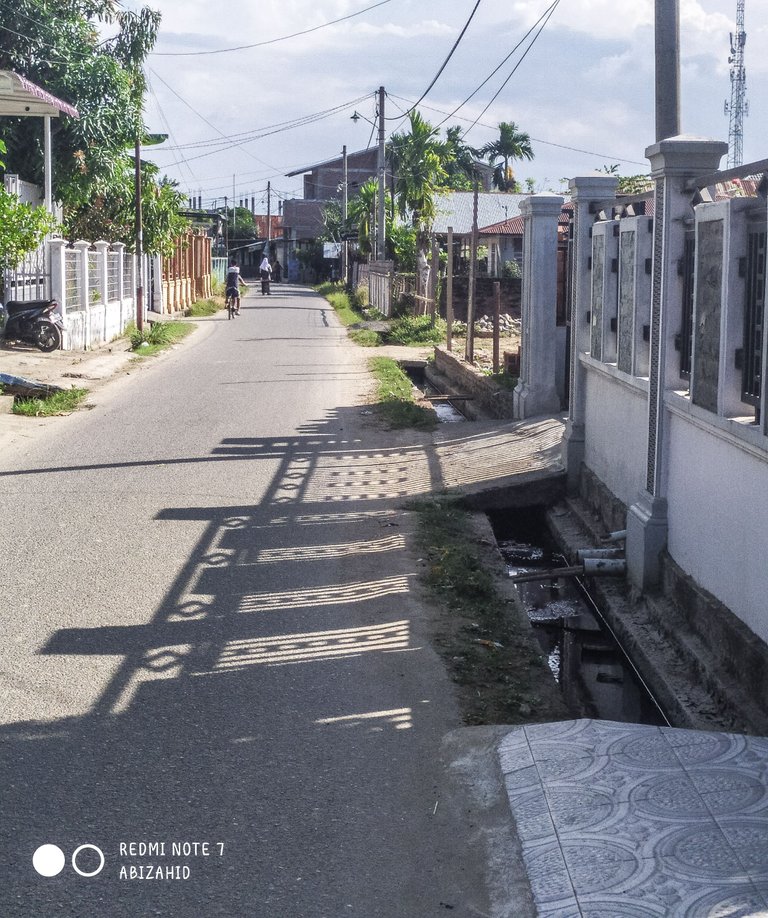 If you are interested in participating in this great community, here is the link.
Ok, that's all my post this afternoon. Thank you to all my friends who have been willing to read, comment, and upvote my post. Don't forget to reblog my post if you like it and want others to see and read it too. And don't forget to also read my previous post. Warm greetings from me @abizahid..

| Location | Lhokseumawe - Indonesia |
| --- | --- |
| Object Photos | House Fence Shadow |
| Camera Used | Redmi Note 7 |
| ISO Speed | 200 |
| Flash Mode | No Flash |