Hallo.. All my shadow hunter friends wherever you are, meet me again @abizahid. It feels great to be able to contribute again to this amazingly great community.
As always, this post is my tenth entry in the #shadowhunters community, hosted by @melinda010100.
Two days ago, I went to visit a friend's house. It was around 14.30 or 15.00 pm and it was still noon and the weather was also very hot. If there is no important need, I don't think I want to leave the house at that time. Arriving in front of his house, I saw a motorbike parked in front of his house. That's my friend's bike. Because the weather at that time was very hot, it was clear that the shadow of the motorbike was below it. And some shadow photos of my friend's motorbike, I will share with all of my friends in the early days.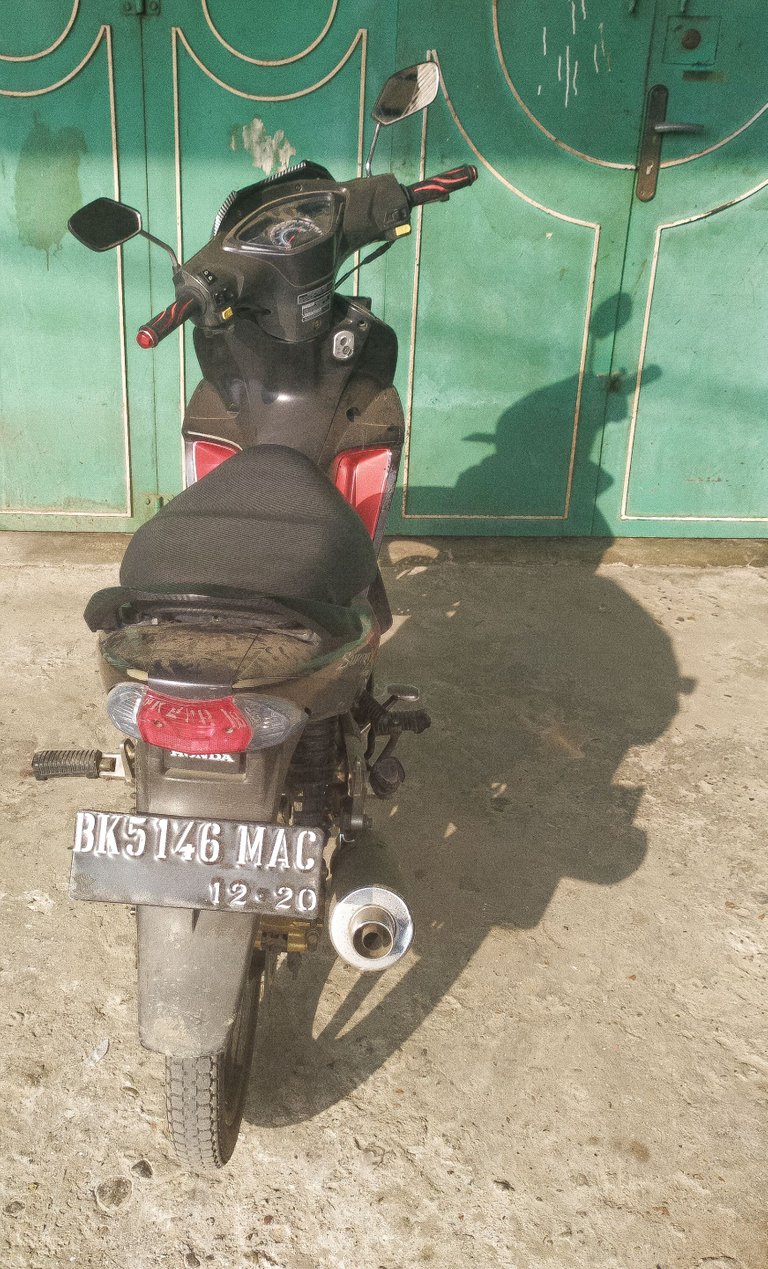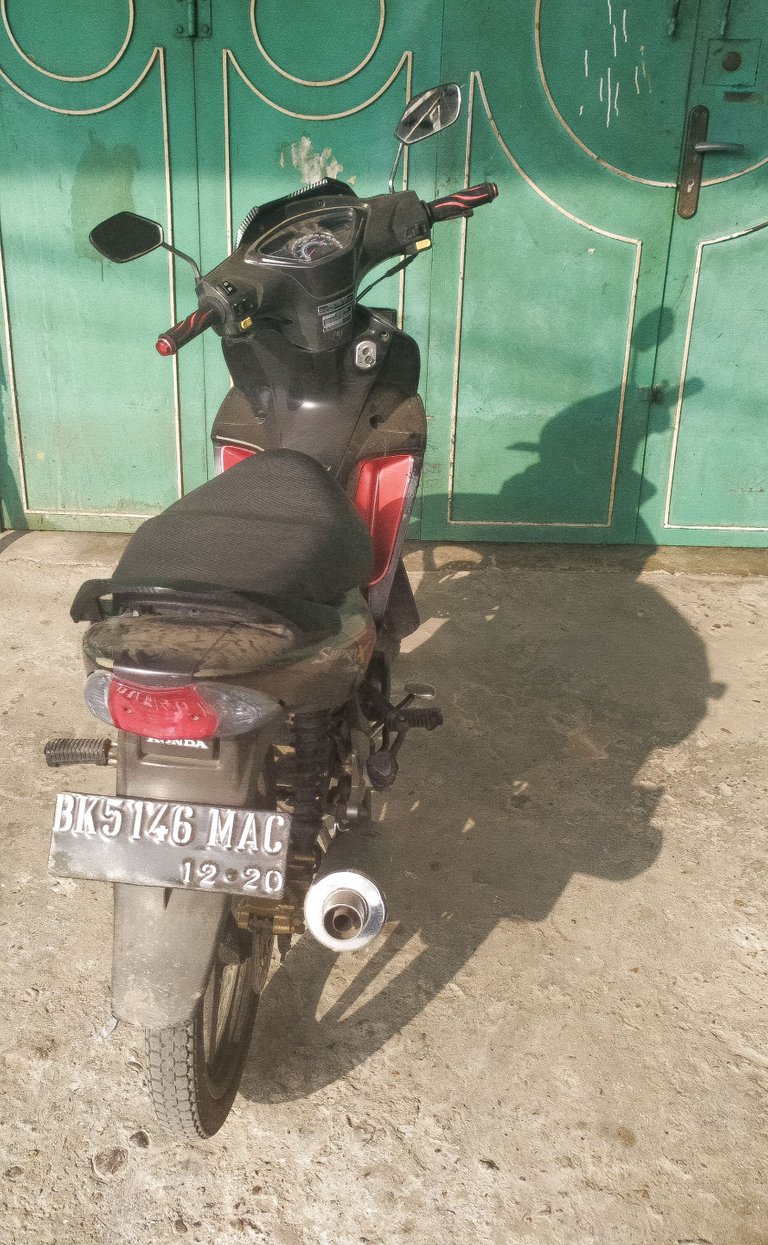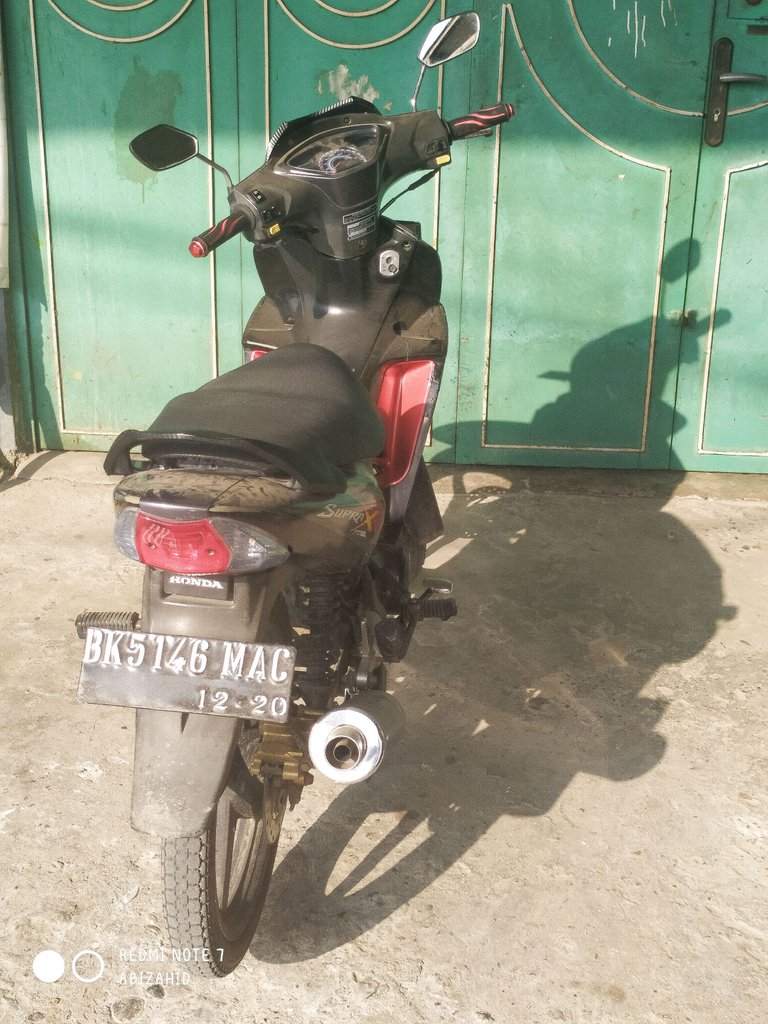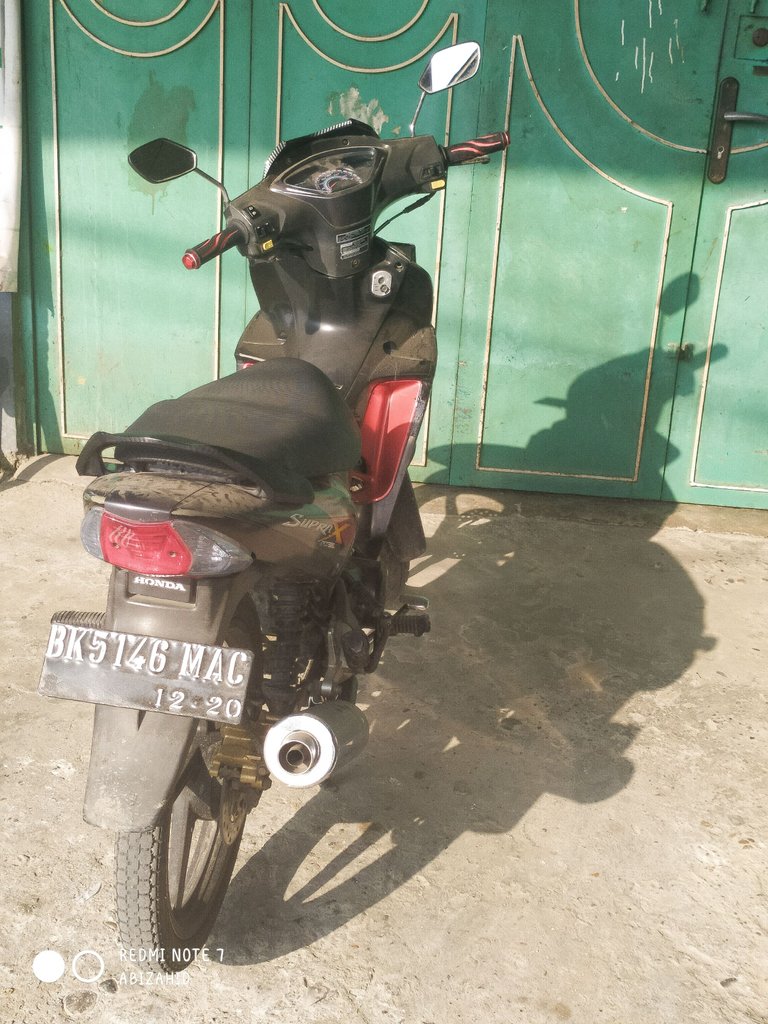 If you are interested in participating in this great community, here is the link.
Ok, that's all my post this afternoon. Thank you to all of my friends who have been willing to read, comment, and upvote my post. Don't forget to reblog my post if you like it and want others to see and read it too. And don't forget to also read my previous post. Warm greetings from me @abizahid..

| Location | Lhokseumawe - Indonesia |
| --- | --- |
| Object Photos | Shadow |
| Camera Used | Redmi Note 7 |
| ISO Speed | 100 |
| Flash Mode | No Flash |