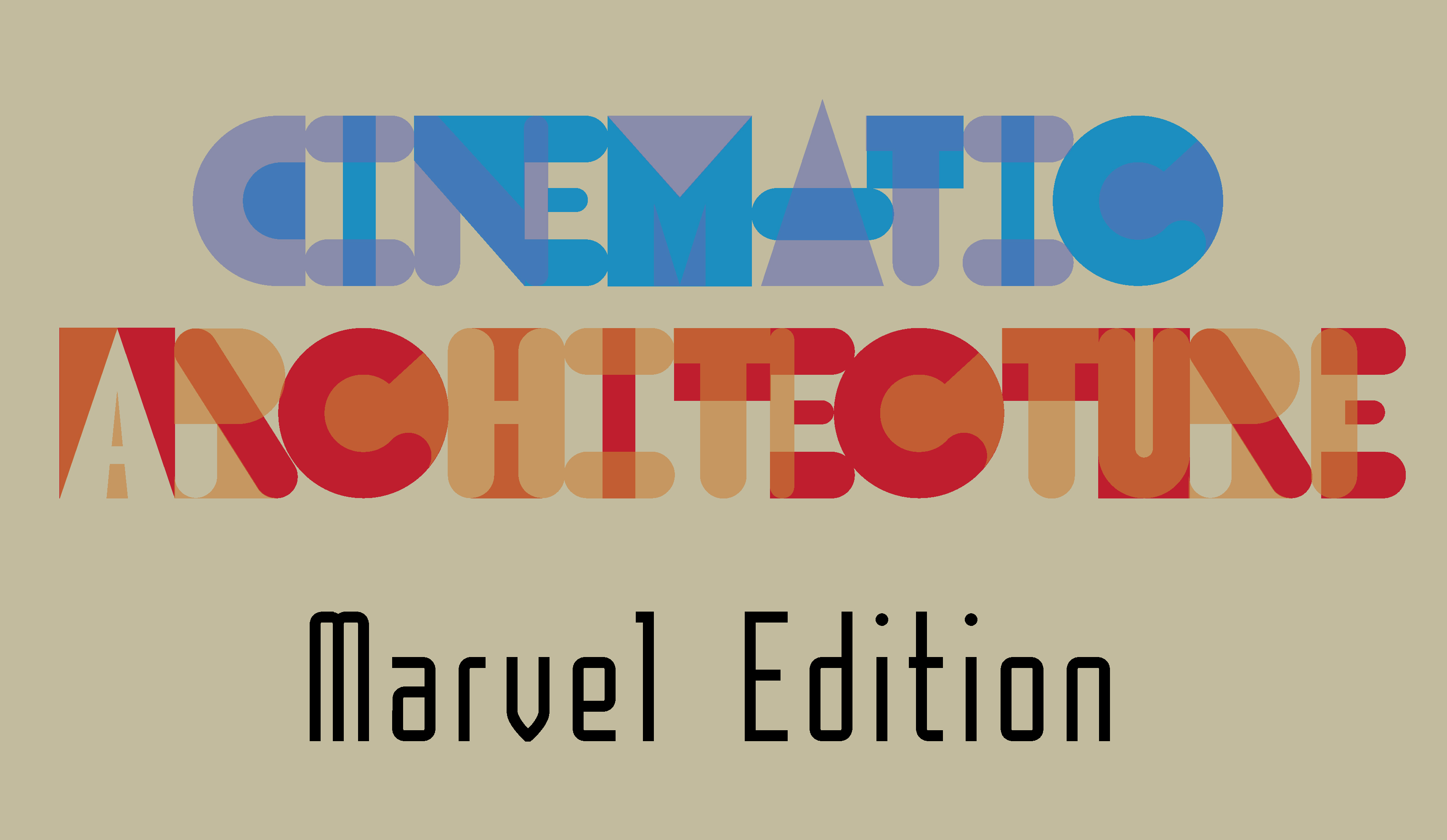 To the continuation of my series on architecture of cinema , Let's make it exciting since it's all about marvel's world.
If you are a fan of marvel or not, knowing about architecture of the series will interest you.
Be it VFX or a real set, imagination plays a vital role and the creation should be equally respected as in the case of NFTs the world is recognising digital art.

Tony Stark got it all! Robert Downy junior is till date one of the most loved Marvel hero and his movies and acting are evident. The majestic home of the famous and rich industrialist in the movie is one to look at. It's a futuristic home for real.
Unlike other marvel series prior to the first iron man movie probably in 2008 There always used to be huge unrealistic skyscrapers but the architecture changed here.
Shot in California, the Iron man's house interior was a real home but the exterior was always a computerised shot!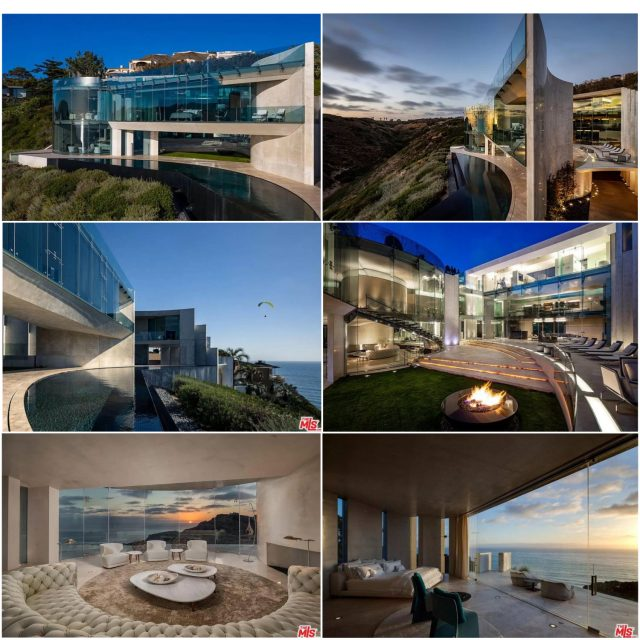 Src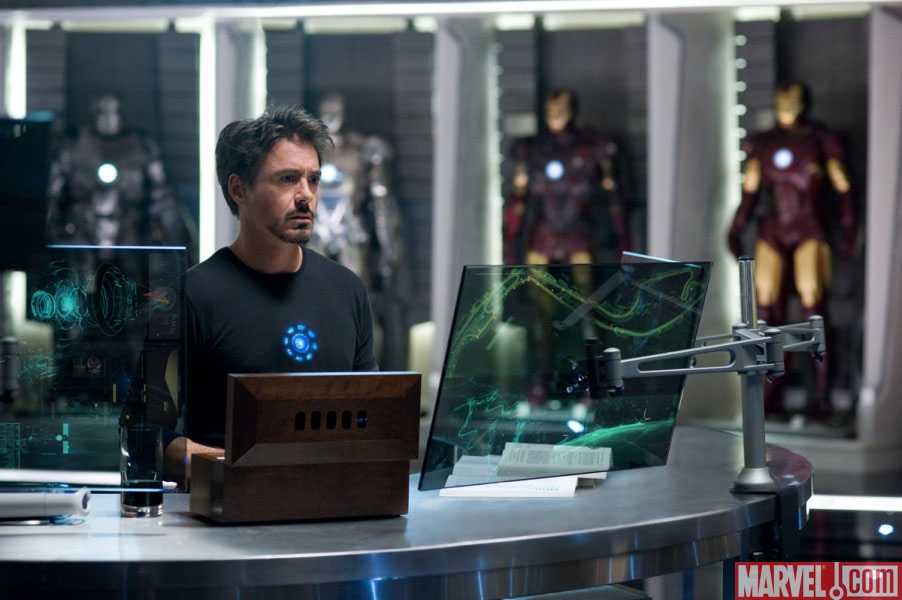 Src
What took me so long to come up with this part II of the series was this house. Yep! Actually we built a model on this house a couple of year ago and I though of sharing it with you all but unable to find any picture of the model made me delay the publication.
So, The house is quite a spaceship kind of with every amenity present near you and it's closer to nature. Might call it an ideal house because it is intelligent home. We all know by now what that terms refers to. All AI and immediate responding. Can you recall Jarvis? That's it no more explanation requires, Or is it?
The principals of design elements bought together from furniture to staircase and glass walls and everything harmonised with organic shapes.
The lab being the centre of attraction was the most amazing element. where all the magic happened. I will talk about Iron man's mansion in Avenger in other segment.

If you haven't watched any of the series or movies described here, there's no problem since we are just discussing about the architecture of the cinema. some real sets and some VFXs and other cinematic magic.
Creating a city with a vision of culture and technology moving hand in hand is what Wakanda(the fictional city in the movie) is all about. Before digging deep into it let's acknowledge the fact that designer Hannah Beachler won Oscar for creating Wakanda.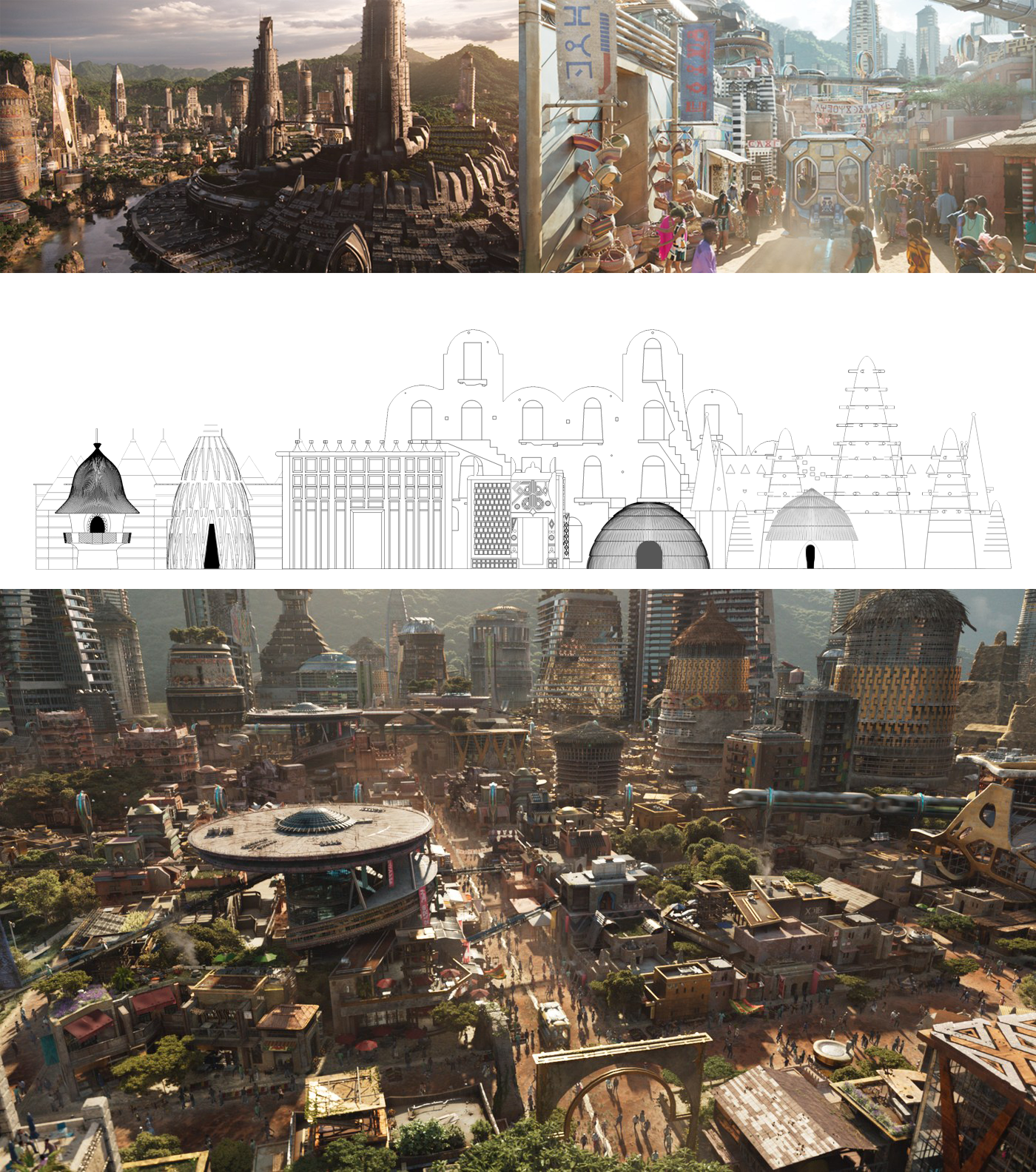 Src
The goal was to create a technologically advanced city with it's cultural aspects intact made with not just glass and steel structures but materials of varied kinds giving a peep into future. This is completely different from other series as it's every bit and pieces were imaginary but wonderfully sewed with a thought that they can be real. You just feel a part of the dynasty while watching the film.
Production VFX Supervisor, Geoffrey Baumann and Craig Hammack with their team worked super hard on VFX since the cultural richness of Africa with unimaginable technological advancements needs to be picturised with a different colour pallet and large scale considering all the actors had to shoot in front of green screens.
The team of Hannah Beachler took a lot of time and hard work to design an entire city in 3DS MAX and Vray renders. It took them time for CGI They planned, modelled and rendered every bit of the scene. An Architect would understand how tedious work it is.
The landing pad, the dream sequence and everything has an interesting aspect to it.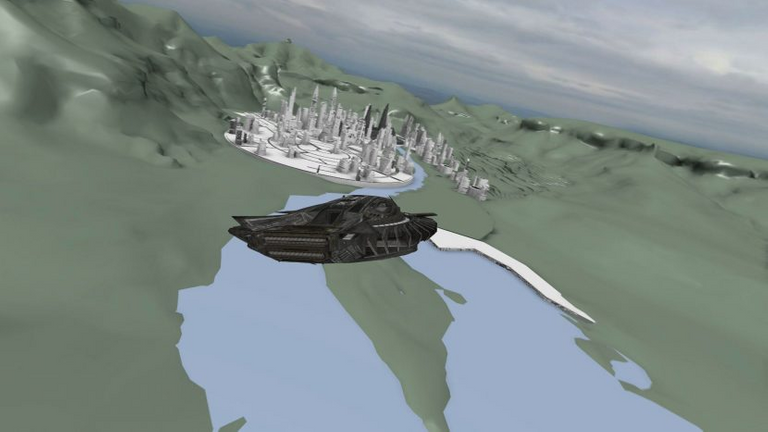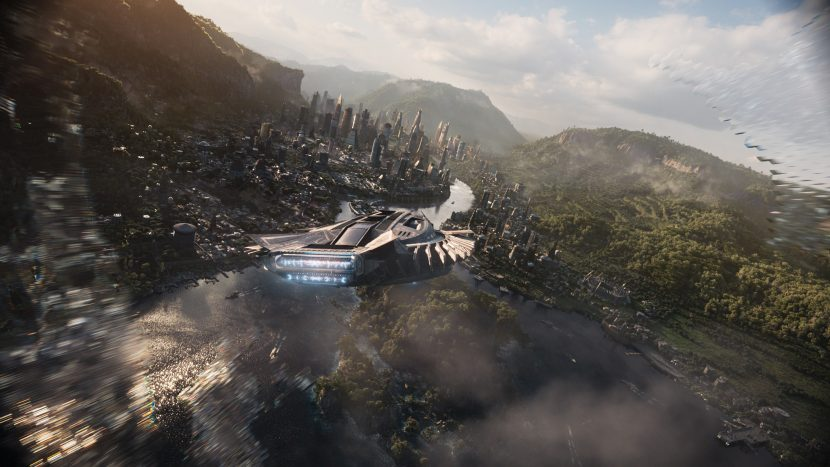 Src
This is easily recognisable. Now looking at interior aspects. shot like these were filmed with blue screens and those cameras are set up to show the reflection of the actors.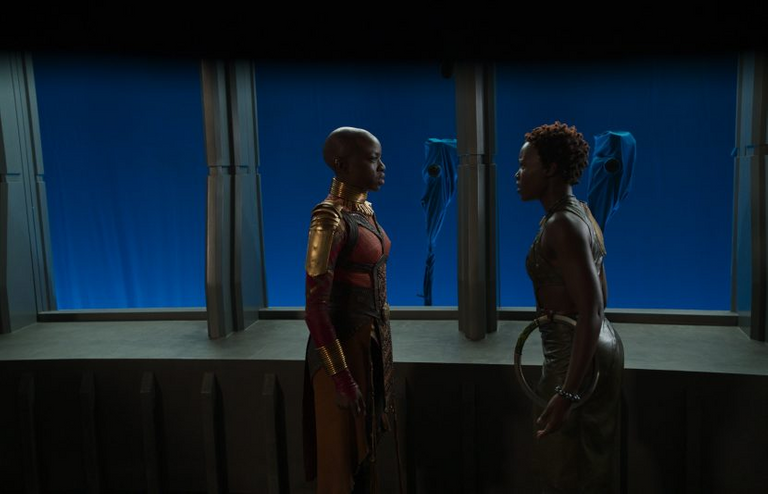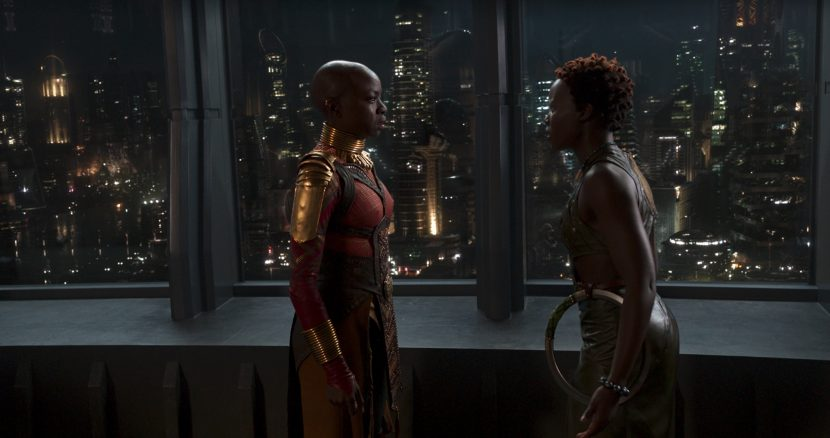 Src
How cool are the sets the thoughts, the concepts behind the scene of the movie. Many references they took be it mountains, the specific African tree, northern lights and what not. By no doubts Hannah Beachler was awarded Oscar, they all did work worth it.
Chadwick Boseman- The Black Panther will always remain in our heart and memories even when he isn't in this world.

The thor series of movies had always a huge hype and I believe it all to be worthy and why not, It is one of the best movies from Marvel. we all know about the comics and their descendant movies but here we'll be talking about how the majestic environment and architecture of the movie thor made us all feel magical and into the movie.
Having different scenes set in different places the storytelling of the movie was architecturally driven with cinematography going hand in hand.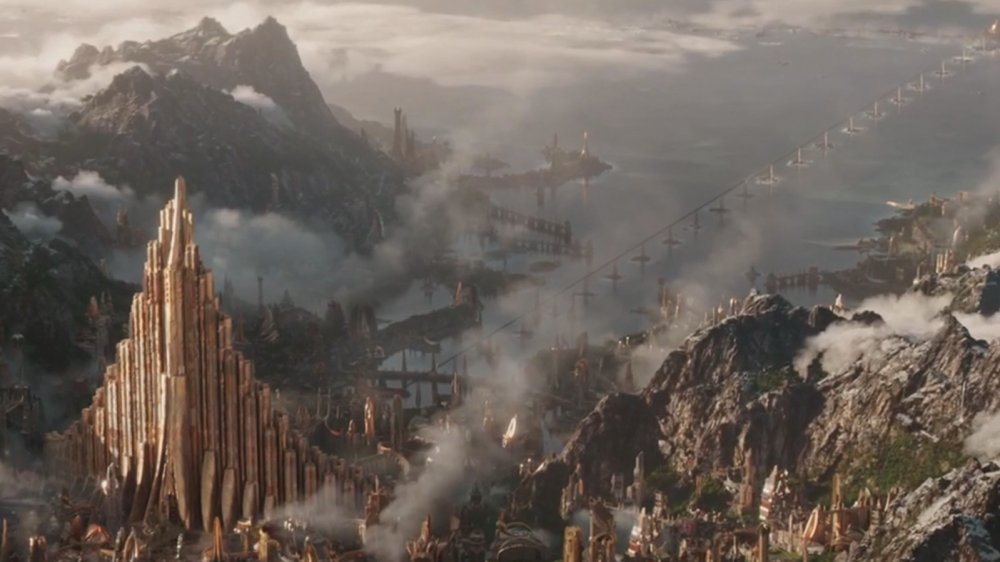 Src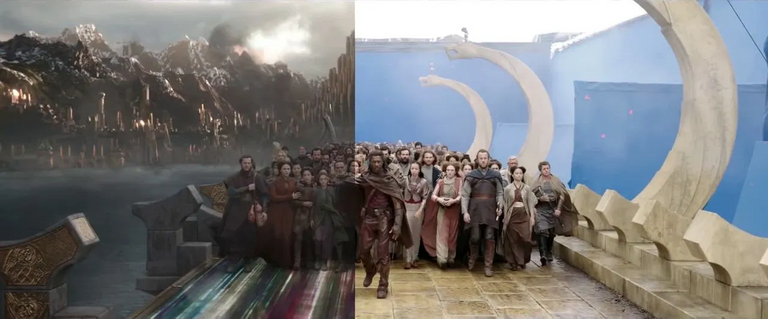 Src
Here the concept wasn't futurism. Considering that the set is always inspired by the storyline and the character's past. to be said the people over Asgard tend to live super long so the set needs to be something old but heavenly due to presence of supreme powerful people of legends. The concept was ancient and technically superior.
the structures evolved with time as more and more series came in. Asgard has changes vividly, considering the typical pipe metallic gold colour pallet all over remained same.
Far from reality but close to fantasy thor made many series what another aspect drew attention was "Sakaar"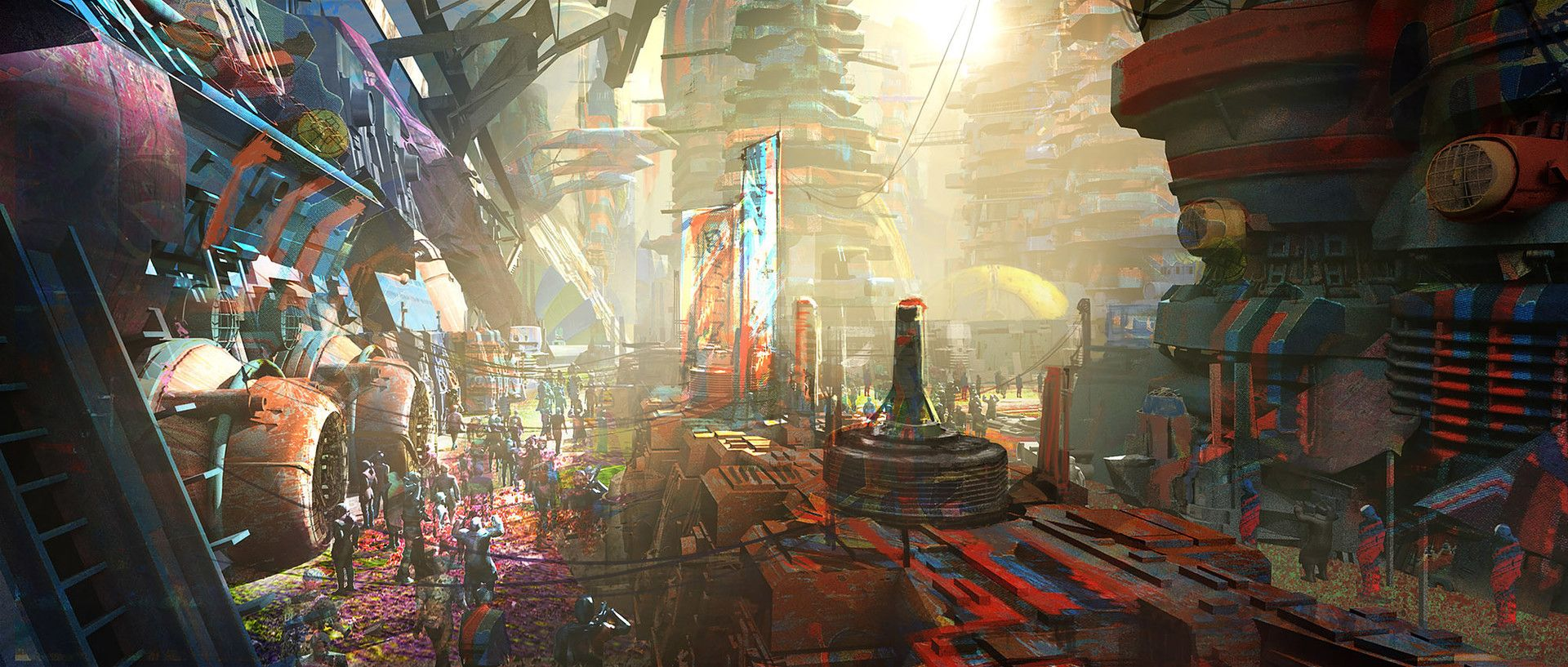 Src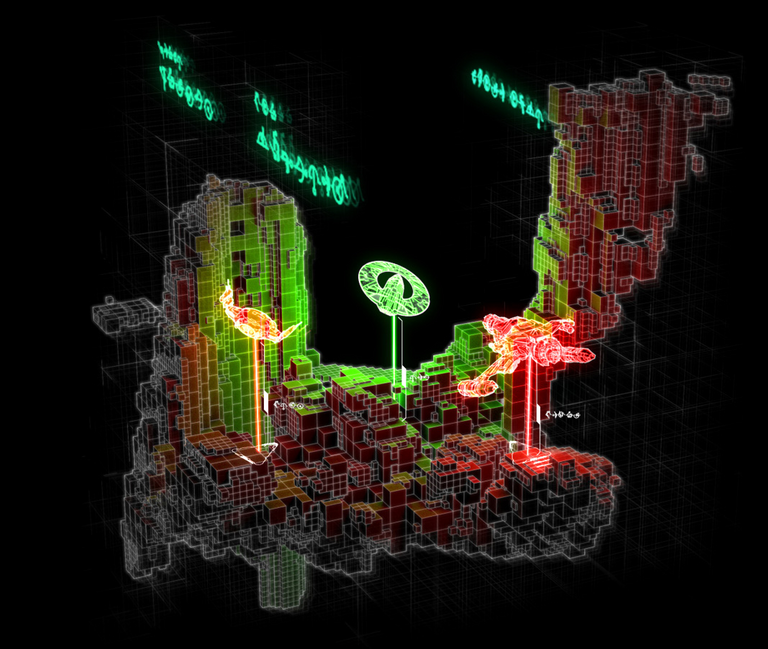 Src
This was kind of colourful junkyard. Totally different from what usually Thor series is all about. It was all inspired by JACK KIRBY Designs. Chris Hemsworth is one of my favourite too so this series becomes super interesting automatically.
See all of this speaks volume as to how VFX, CGI, modelling, rendering and camera tricks makes it all possible. there's never just Actors in the movie. There's lot more to that. As I have described in a movie called Inception in the first part of this series. The similar pattern of design is followed in the next one-

This movie just cannot be skipped if one is talking about cinematic architecture. Staring in real life scenerio, the New York and Nepal were the one where shooting happened. which was all so normal, but the alternate dimension opened and the wow factor began when the set started flipping and changing anonymously.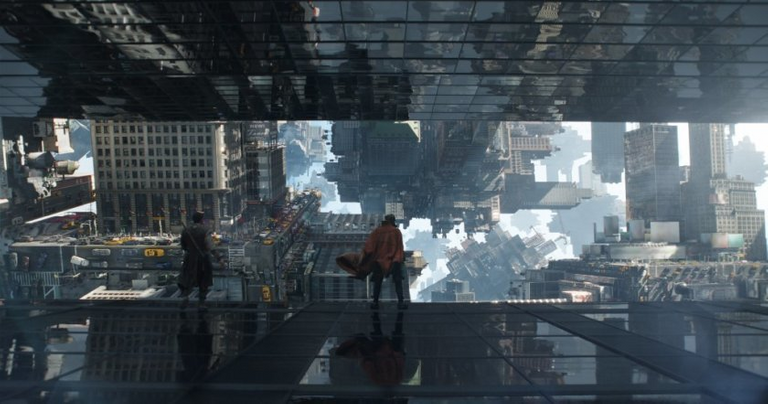 Src
It was a delight to watch. The mash up of detailed structural pattern, folding and moving in loops and lines and inverting making it mystical and magical. There's lot's of graphics VFX and design been made to pursue such shots, they were build digitally offcource but how precise and genuine they sound that they invoked bundle of interest and made the film a success.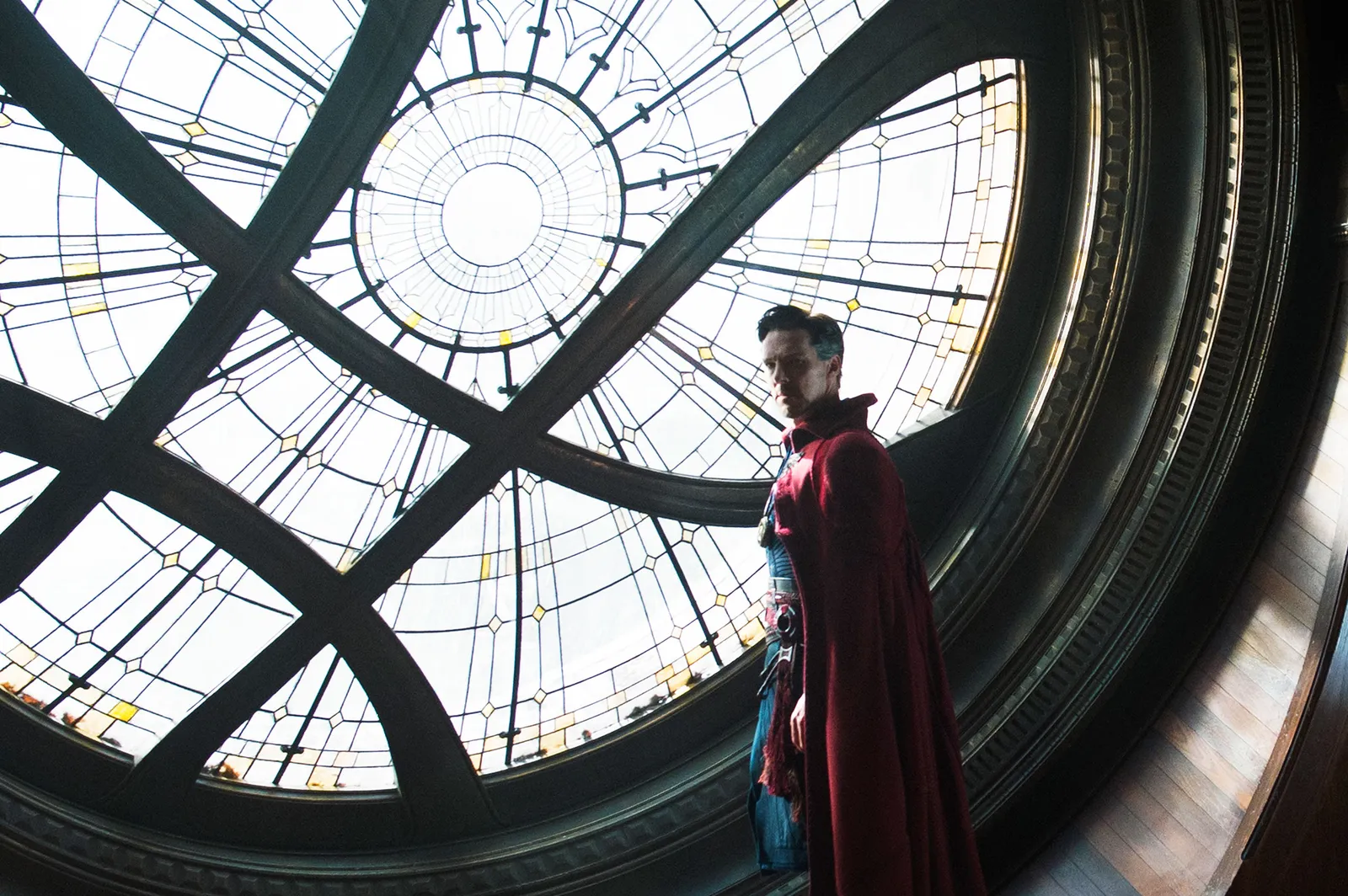 Src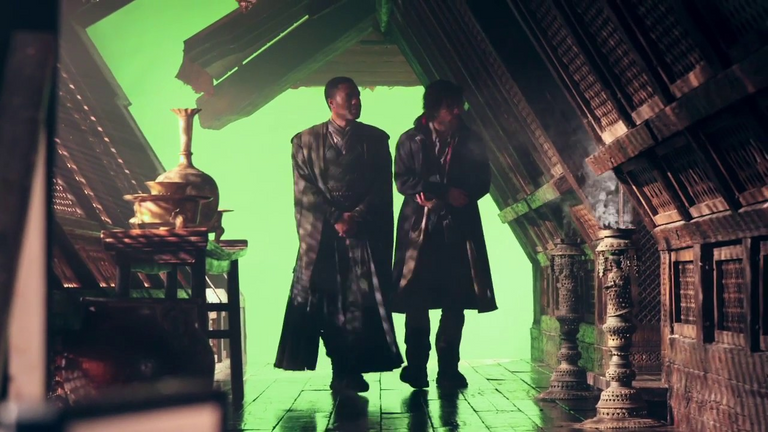 Src
Few of the details were constructed but mostly was green screen and all play of computer generated graphics and models. Sanctum Sanctorum played a vital role since this building was the most important in the movie.
To be honest prior to study about these graphics and stuff I always felt this to be not too hard and Oh it's not real. But learning about how concepts, detailing, months and sometimes years of hard work and designing goes into creating all such sets and graphics multiplied my interest.
Concluding
So, I wanted to conclude with Avengers but Tony Stark- IRON MAN died in it, so I just cannot write about it, It's hard to do so.
Also wanted to include X-MEN series but that would be much longer aspect to cover, maybe next time as I am a fan of wolverine and the entire series. Let this one it be interesting with the presence of four movies which will impart a different knowledge of cinema to everyone.
Which one is your favourite?
---
All the images are sourced, besides mine.
---