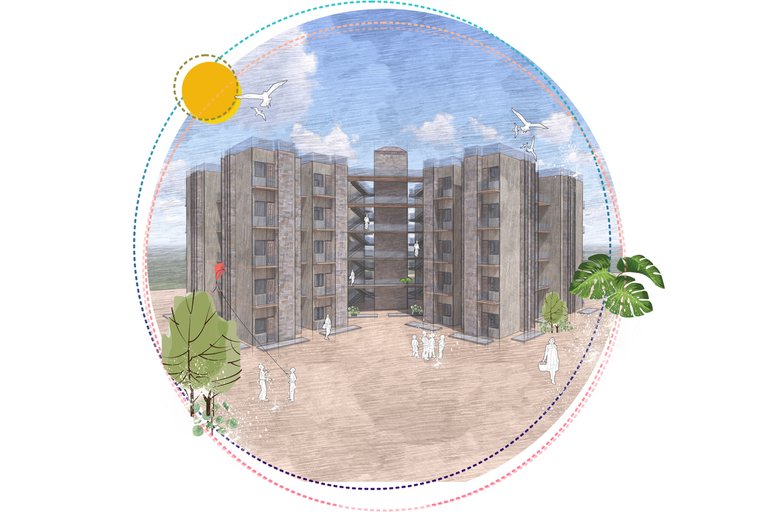 Illusions are the most creative way to illustrate any building or architectural spaces. I am mostly into realistic renders but trying and learning new thing are the symbol of growth.
So, purely out of curiosity to try something new I managed to watch few illustrations on Instagram and youtube and create one for my own project. During college (which ended last year) we were never told to create such illustrations which is not good, creativity must be free flowing and not curbed. I really liked working on such things even for fun.
Being amateur in illustrations these two were my first attempts yesterday.
Actually these illustrations are creative way to express the details and communicate through design and actually explain the concept behind, I will work on more detailed illustrations for sure as they are really handy to explain to client the concept through art.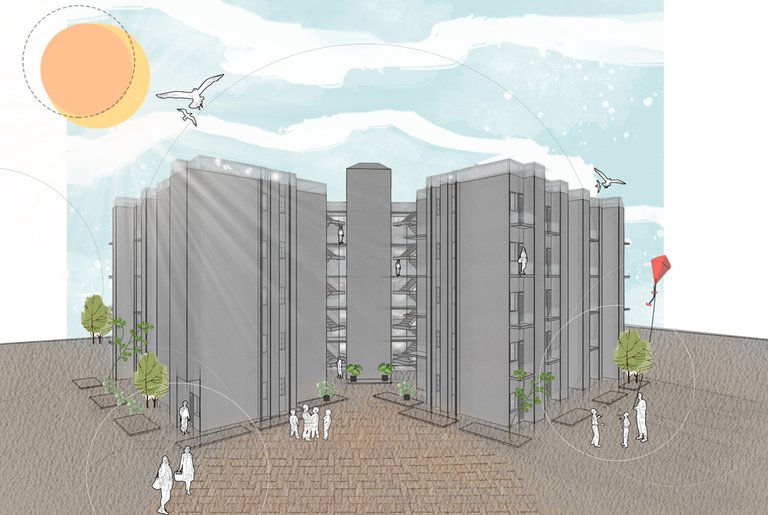 For creating them I used my 3bhk housing building's model, this was one of my college project and not been executed in reality (Hope it does). Then through Lumion I took out watercolour renders of two perspectives one coloured and other black n white. which little adjustments in fx.
Later dragged both of them in photoshop, cropped them, added sun disc , clouds, textures, circles, used my brush tool a lot. Then for those birds and people I used illustrator. Though I have already downloaded few of ai files of people, trees and birds long ago, they came handy for this illustration, I could do it in photoshop but don't know why illustrator give much better user experience and also these were vector images so I had to.
Also I am building a new portfolio so these might get some space there. I really felt good by utilizing time doing these. but I can do better, so I shall come up with my next illustrations and few renders.
Being new to this, I am eager to receive some advices below.
---