Architects are well known for their creative approach and sensibility to design places. Many of famous Architects could not curb their creative instincts to building only. For them designing was an interest and more than creating huge structures.
I thought this subject should be known to all as we are in a world where impossible word has ceased to exist.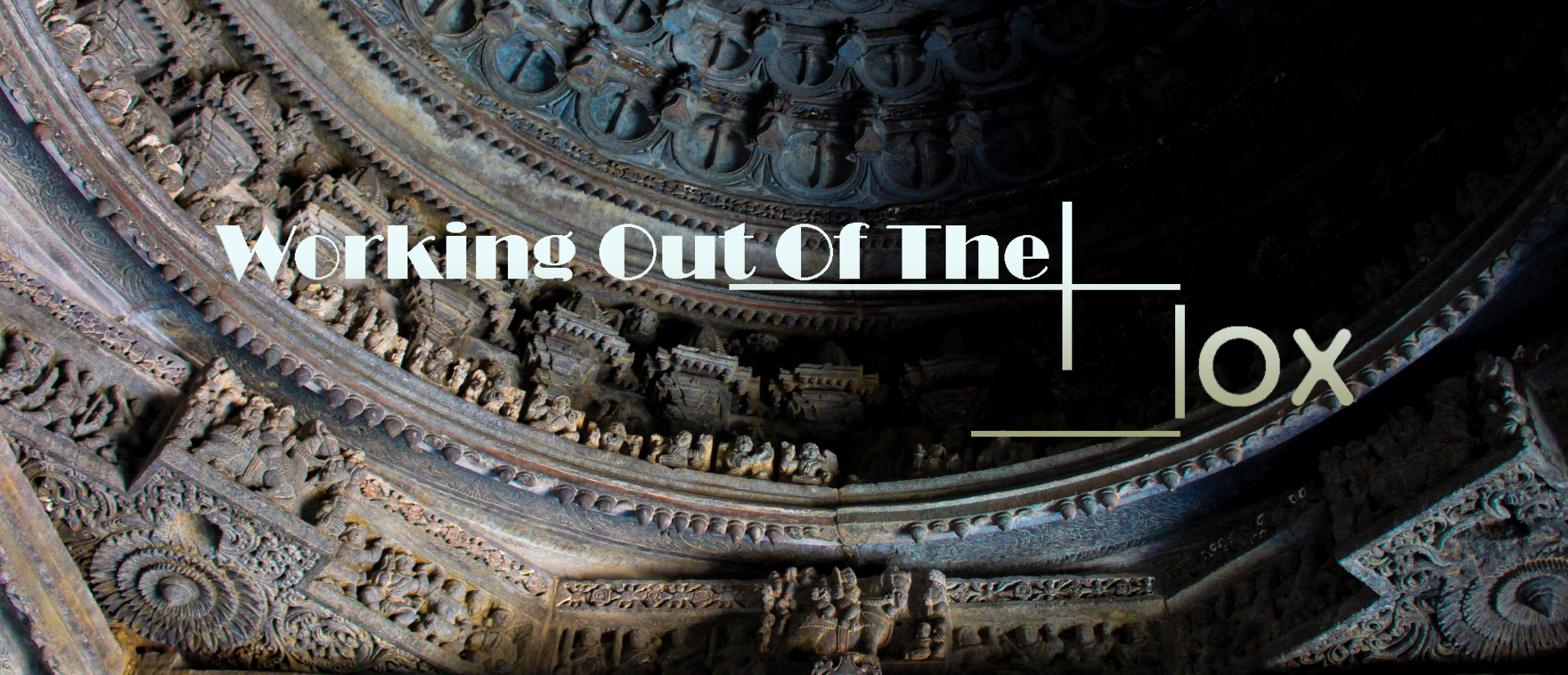 Let me through some limelight to few of the inspirational Architects and their perspectives, structures and designs besides buildings which made them stand above the rest.

Architect Zaha Hadid
Inspirational Architect Late Zaha Hadid had a great impact on the world even now her work is immortal. Not only aspiring architects but people from all walks of life adored her work. She owned a perspective that
"There are 360 degrees, So why stick to one?"
Recalling her famous works Heydar Aliyev Center, Capital hill residence and so much more her style statement spoke loud.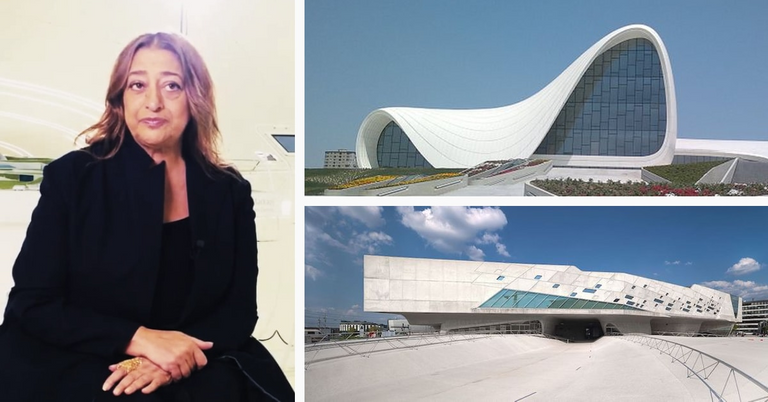 She did not just built the curved structure but made state of the art designs of shoes, bags , furniture and art pieces.
In collaboration with several brands like Adidas, Charlotte Olympia, LV and various others she proved a designer cannot be curbed to definite subject but, can be a multitasker and work more than people could have imagined.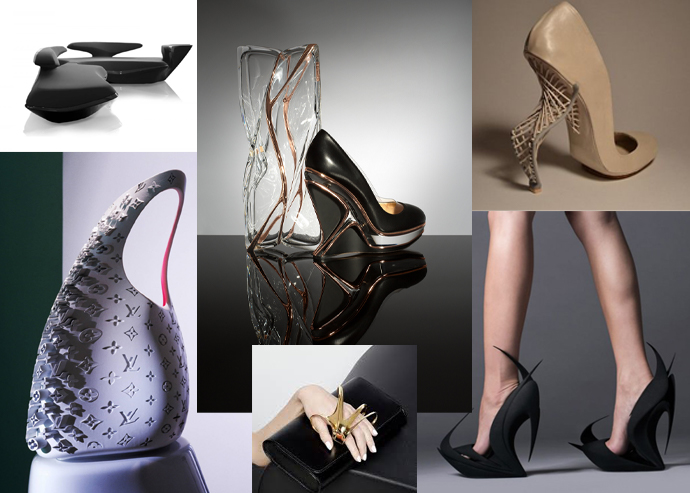 These images are from ZHA site I just made the collage so that one can have a glimpse of what kind of designs were made.
---
Architect Rem Koolhaas
We are all aware of 21st century's one of the top Architect Rem Koolhaas. He founded OMA . He is supremely talented. He made Deconstructivism architecture get the value this style deserved. from building commercial and residential buildings to spaces for ramp walk and exhibitions he and his team stood out. Not only structures, interiors but furniture, shoes etc he totally utilised his designer skills to utmost.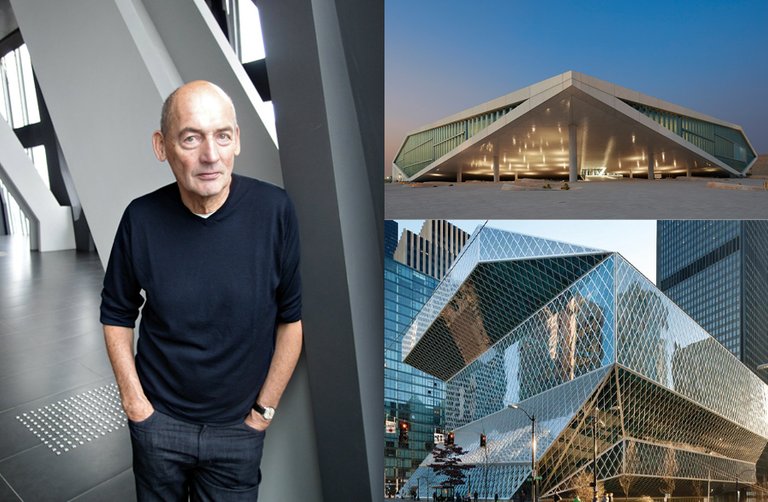 Qatar national library, cctv headquaters, one madison and lot more. his buildings are claimed to be anti gravity due to its deconstructivism. Which I absolutely adore.
His furniture with sleek yet distinguished style stands out moreover his shoe line United nudes in collaboration with Clark is doing well. He was the one who never confined himself to structures but was more of an designer.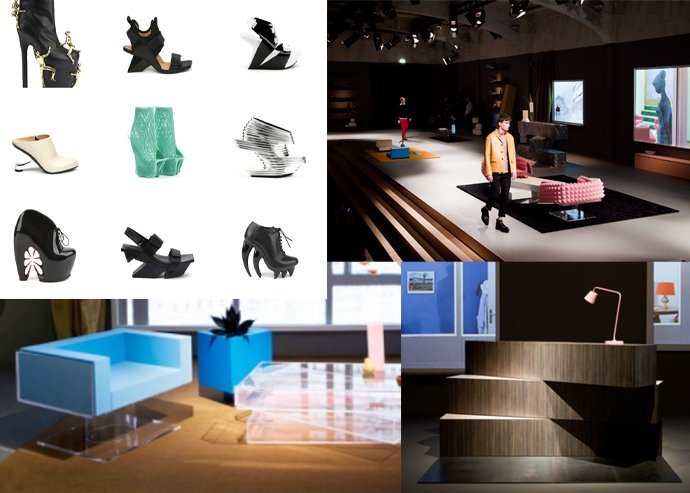 These images are from google I just made the collage so that one can have a glimpse of the designs
---
Frank lloyd wright
The most influential Architect FLW was the one who inspired the word and proved that architecture is bases of civilization. Actually I wanted to include him in the list because he did out of the box work not only just structure but the interior, his paintings, his furniture and his dire respect for nature. He is my favourite also he is the one who's most of buildings were studied by us in college. I even had a group project to recreate a model of falling waters. I wish to visit there soon someday, I really do!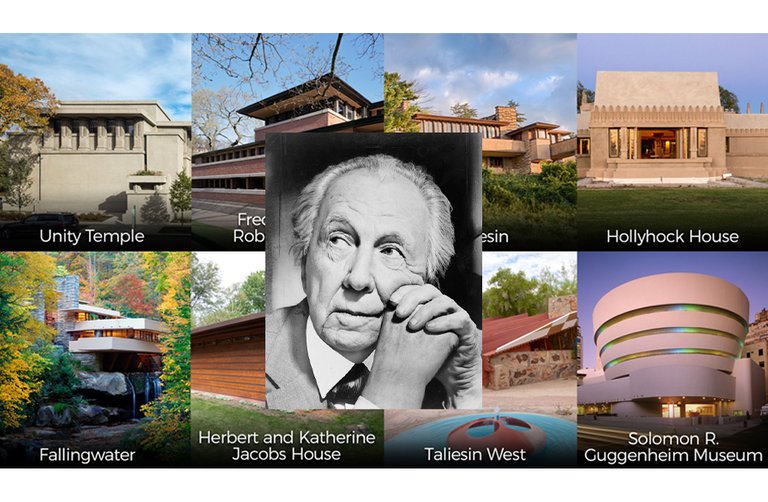 These images are from FLW foundation I just made the collage.
He was extremely creative and talented his Japanese paintings, art-deco furniture, window glass design, sculptures. which made him famous with his amazing building designs as well.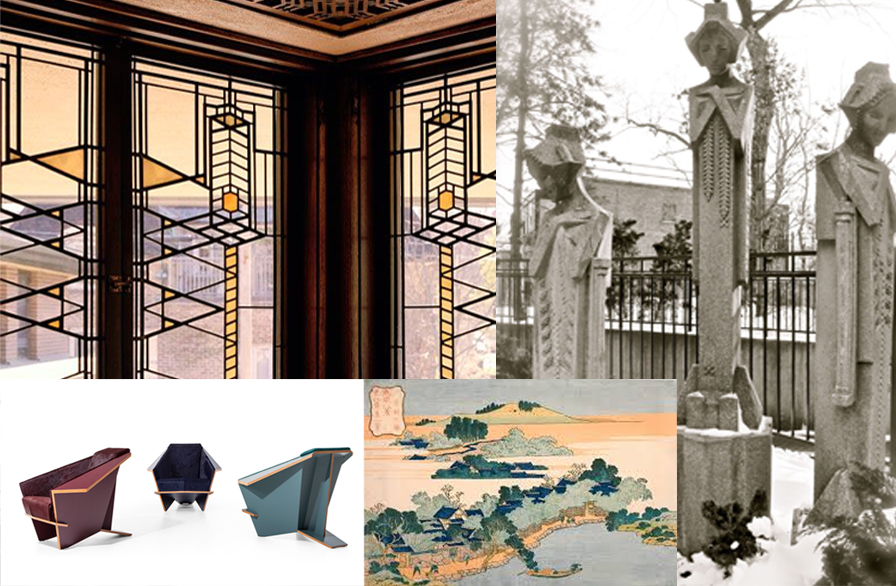 These images are from FLW foundation I just made the collage.
His arts and architectural structures are immortal
---
To conclude I would like to crux out the subject. I displayed few of the world famous Architects who thought out of the box and made their presence in many design fields be it fashion, interior , art and what not. I wanted to express a very strong subject that confining to just one job when you are capable of so much more is shear waste of talent. When you work hard, and let each of your talent flourish that what leaves an embark in society. There are several more Architects who not just thought but worked out of the box. In the most layman language I interpreted my point of view so that people from all walks of life can get inspiration.
---
All the images mentioned above have source linked below them, rest are mine.
---