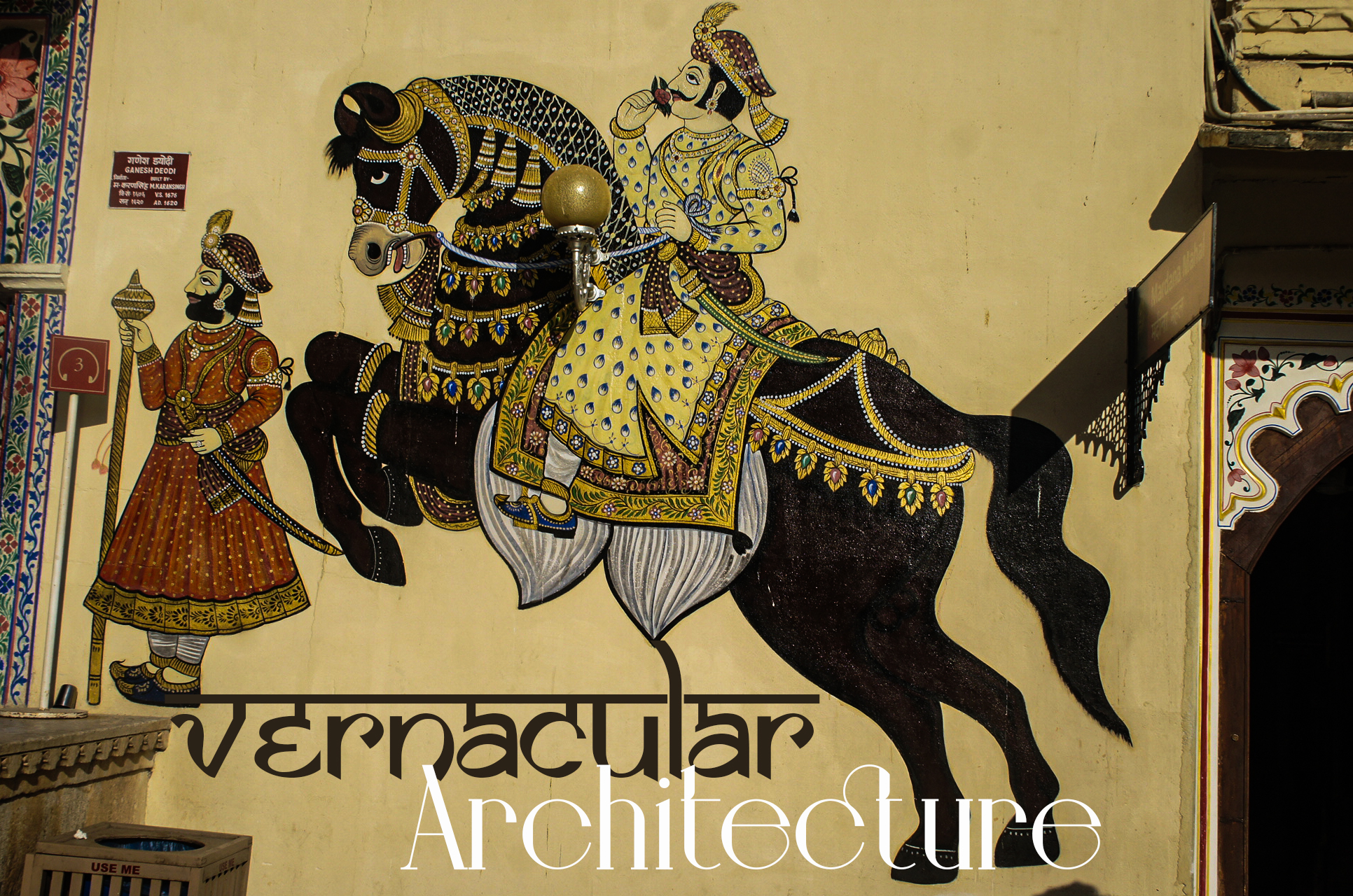 Since it's a long run lockdown, Recalling previous trips is what we can do to fetch our thirst of travelling.
Scrolling through a folder while doing some work, I got my hands on pictures of my college trip around 4 -5years ago during my first year. I was all new with all new friends/classmates. It was a learning experience as we used to have trips included in our academic section. I remember every bits and pieces so vividly.
Learning about Vernacular architecture is always interesting.

City Palace Udaipur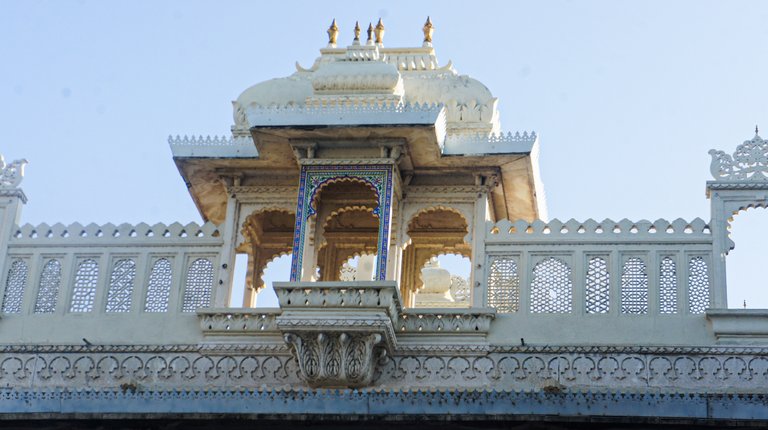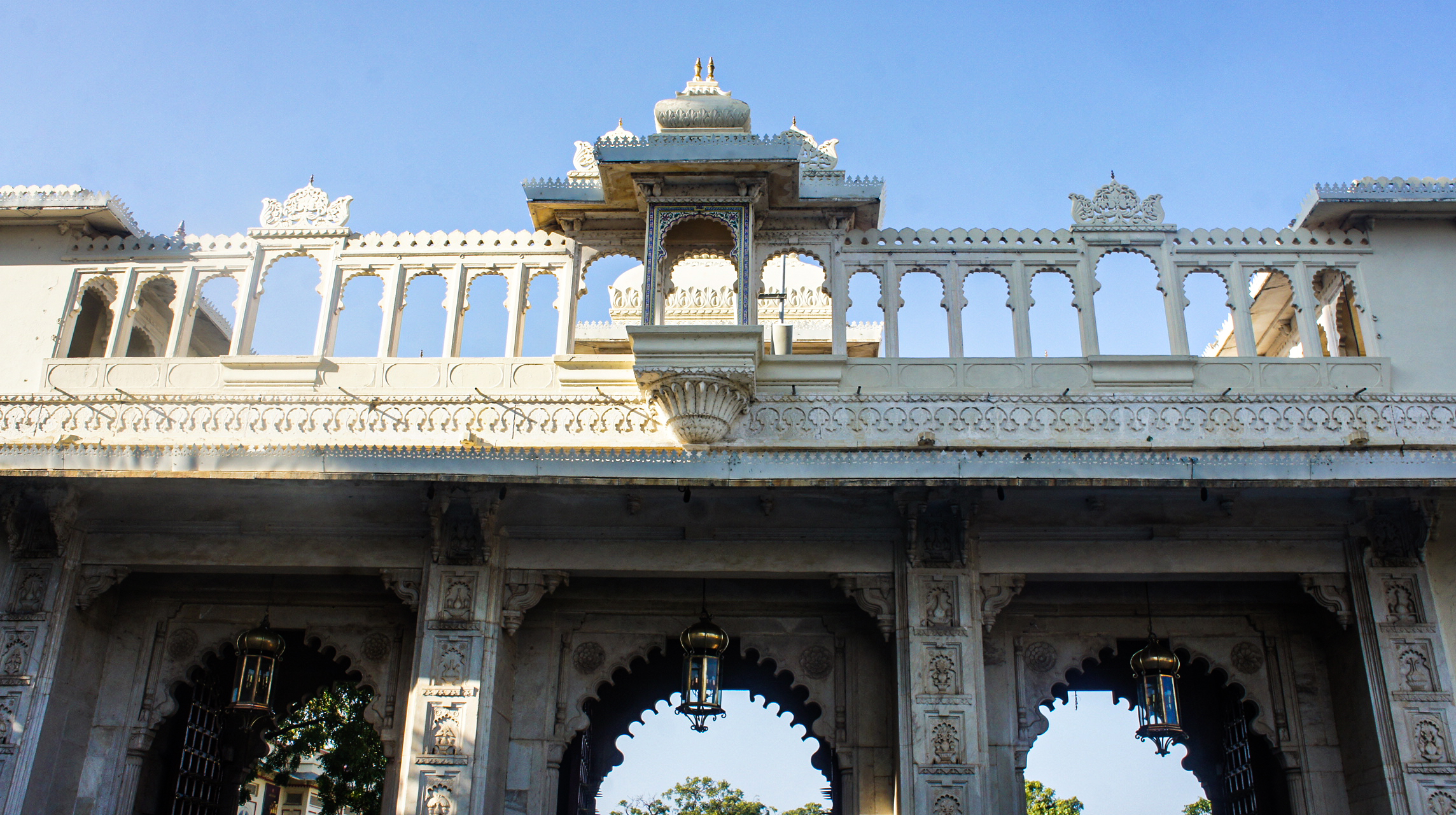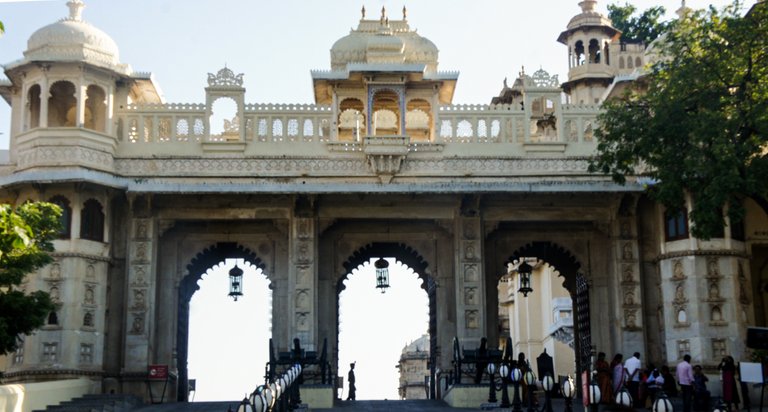 That's the entry!
This is historic palace. One would admire the tales of kings, the art , the architecture and so much more to this palace. It's open to public to have tours, conduct royal style marriages or events inside.
It will be a delightful experience over there.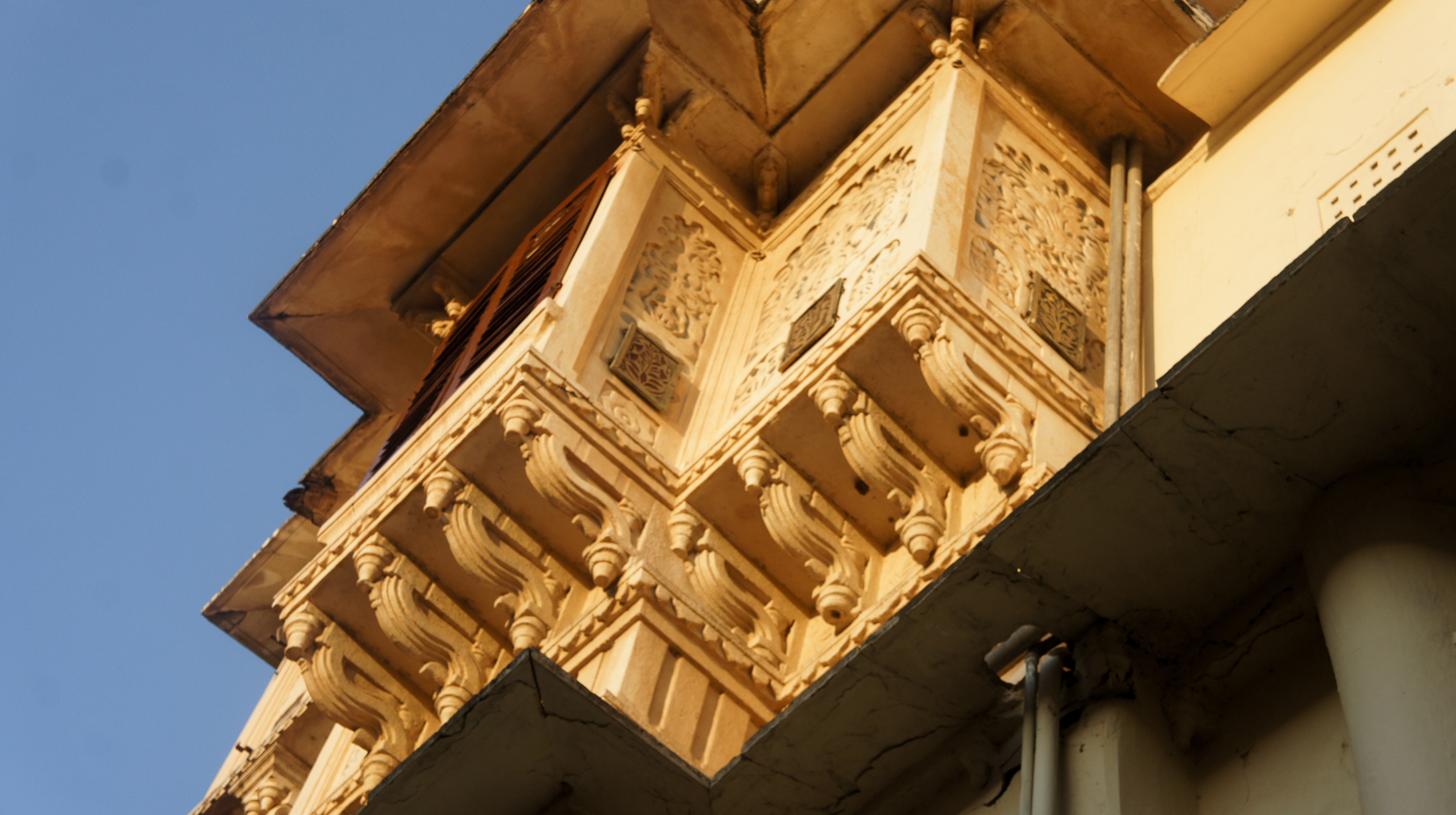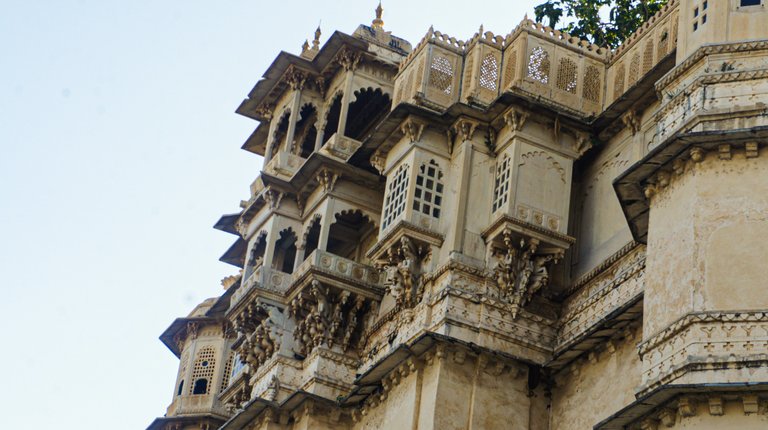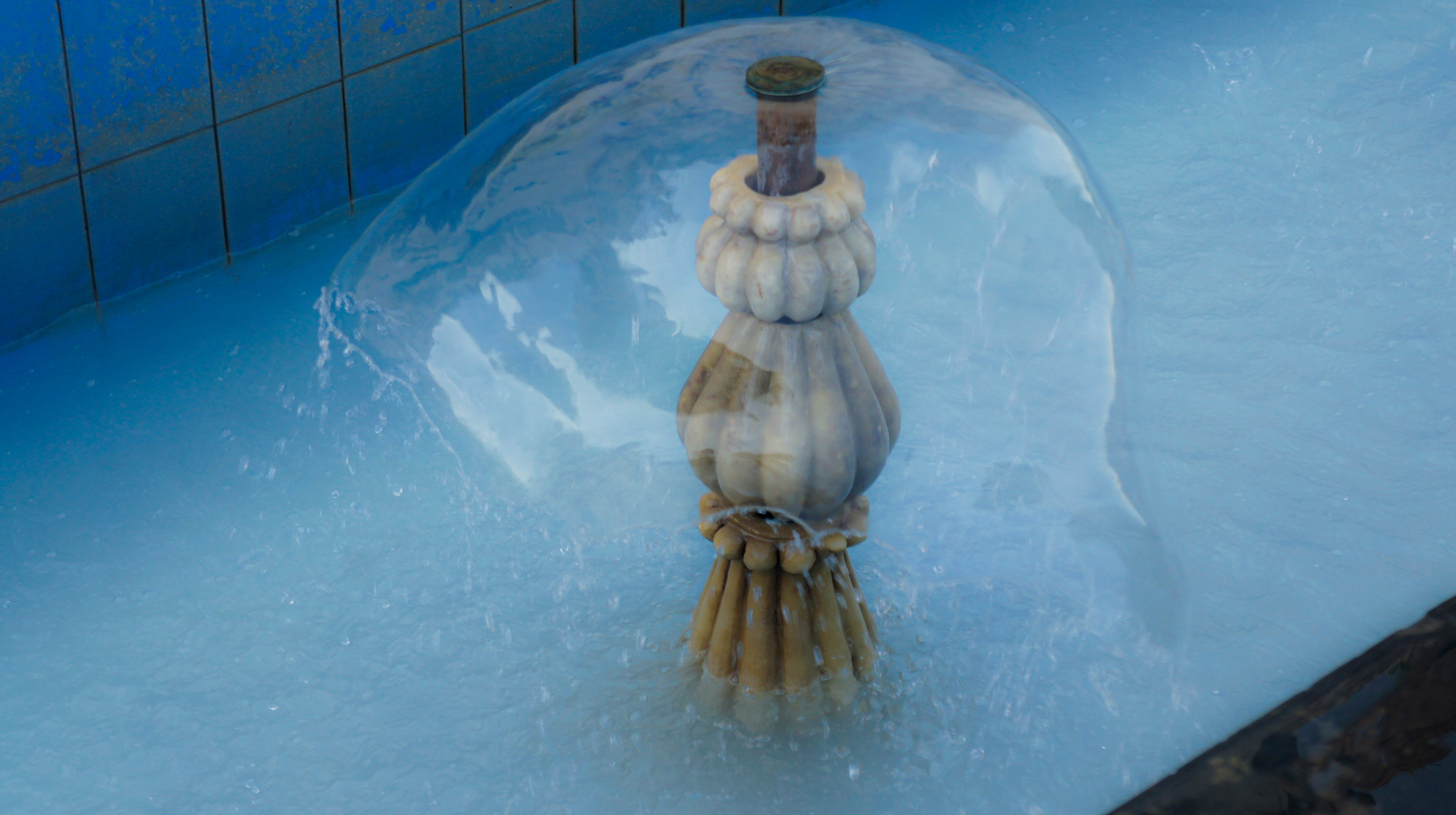 History-
Witnessing many kingdoms being built and demolished, This palace has been aged 400 years through this. The construction was started by King Udai Sing II and was followed by his successors. The palace was meant to be ruling place for Maharana(King) Pratap but he was super caught up into fights against Mughals that he never stepped into this palace.
This palace consists of a little museum showcasing some amazing pieces belonging to the empire.
Starting from the Entry gate which are first three pictures above showing the massiveness of the kingdom Then comes a huge courtyard with proper landscaping and then comes the Palace.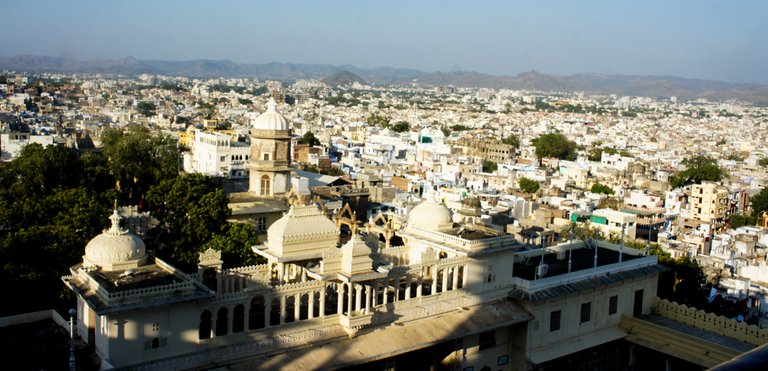 Exterior
Overlooking the city, this largest palace complex of Rajasthan is built on top of Aravalli hills and is maintained till date due to it's numerous uses apart from just public travel place.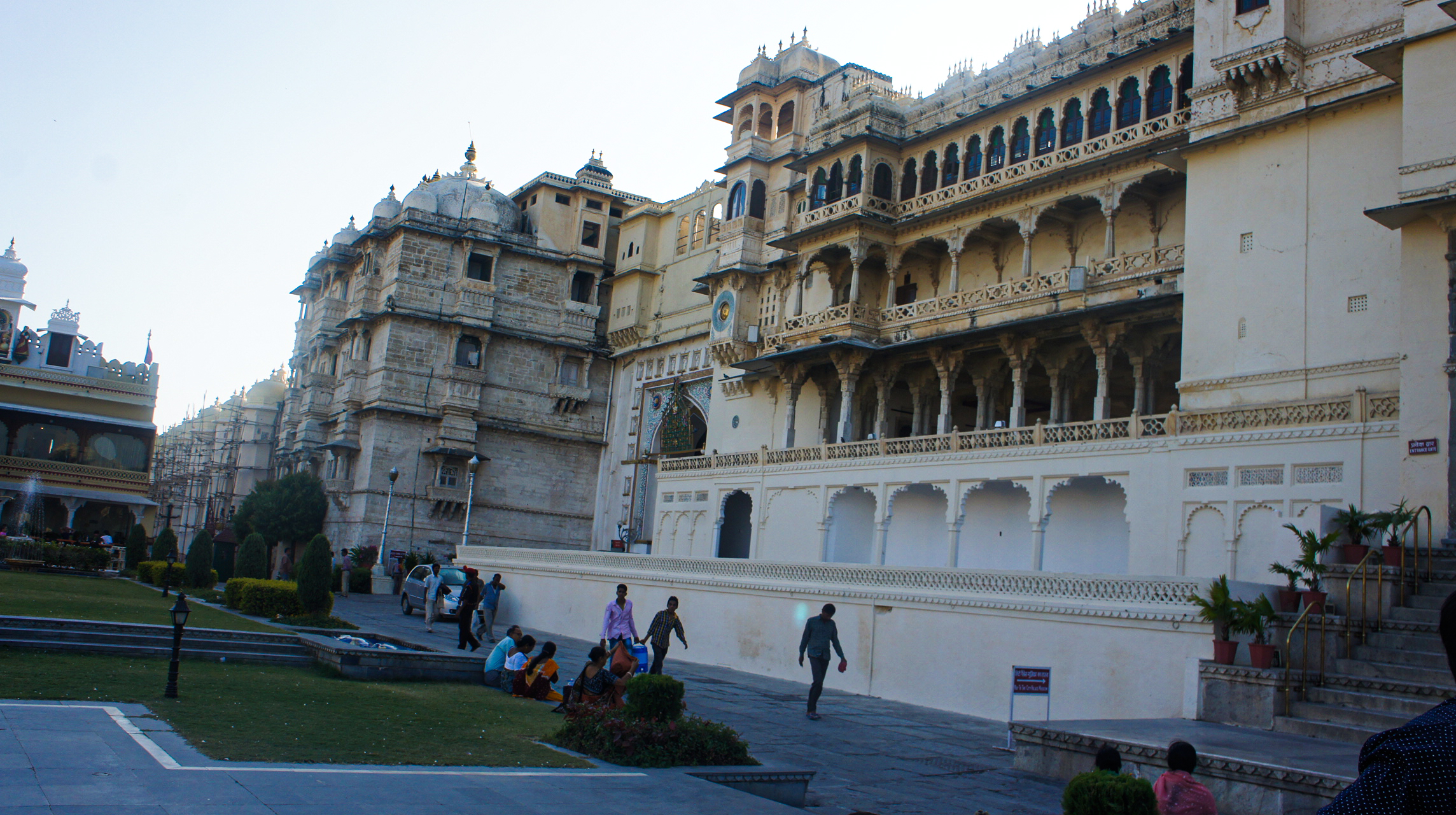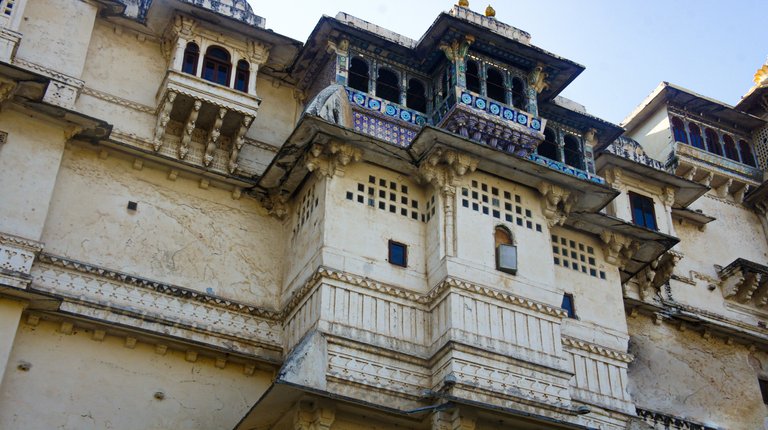 The massive structure is influenced by Rajasthani, Mughal, Medieval, European and Oriental architecture. The vernacularity of exterior comprises of the materials locally available and craftsmanship found over that state.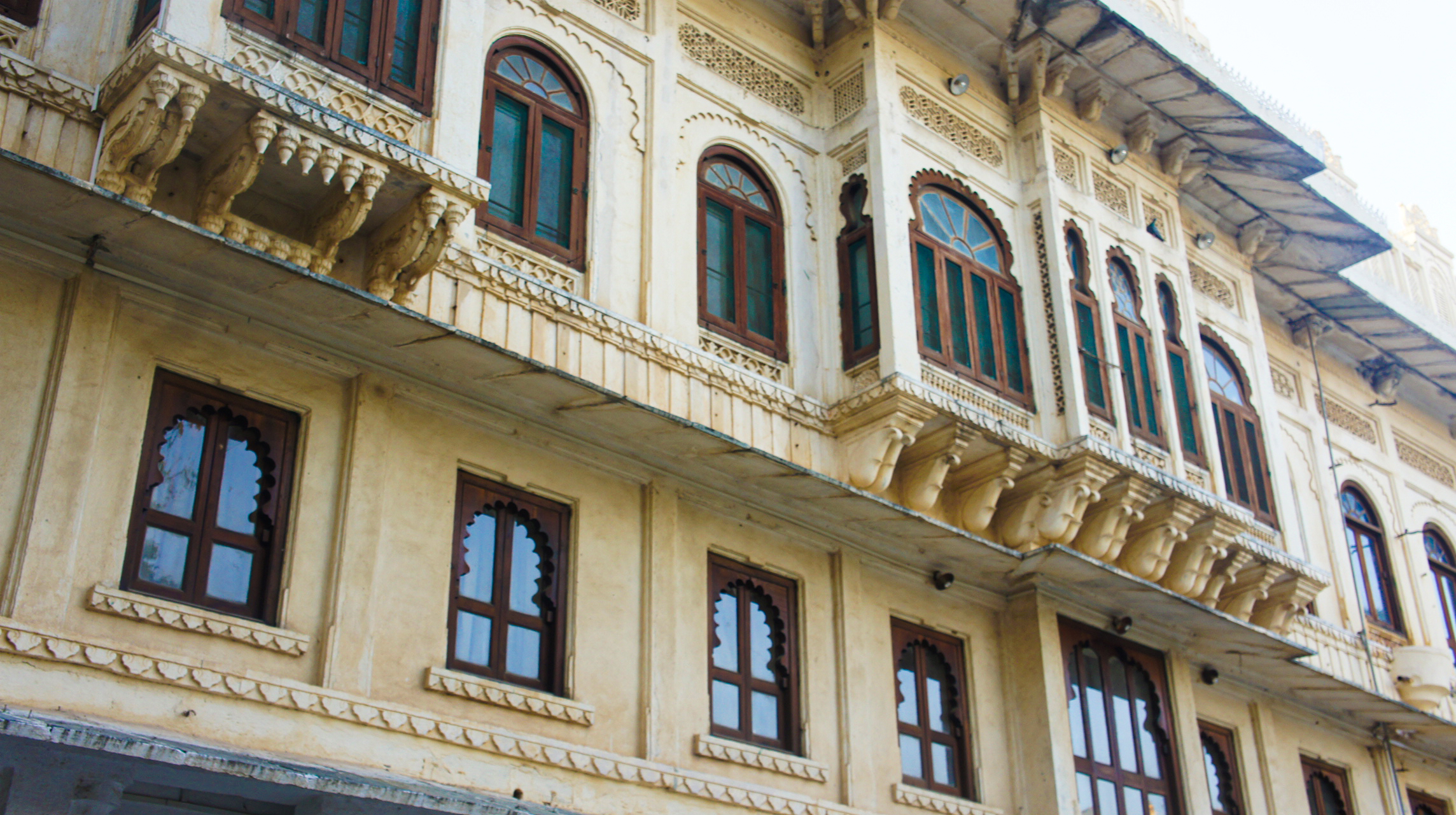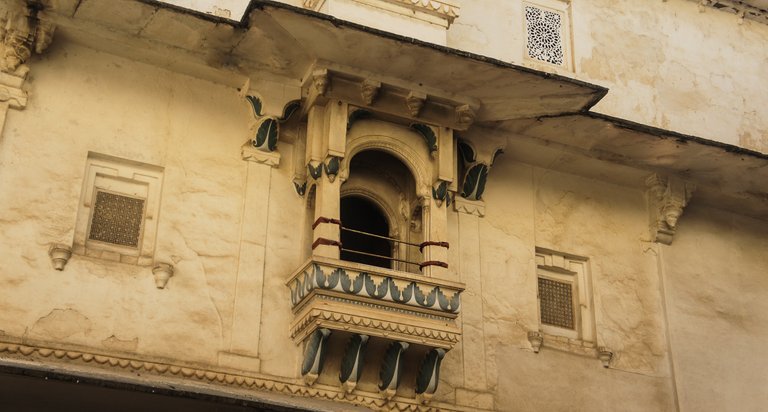 The Jharokas, Door, windows, openings with mouldings and tint of contrasting colour over earthy mustard coloured walls of the palace pops out the traditional carvings and moulding's designs on the wall.
It was really hard to captured everything but whatever was possible that was captured by my then mobile phone's camera.
For obvious reasons it has been restored and managed properly. To be real the descendants of Maha rana Pratap still exists and live royal life yes unlike Royal family of Britain, they do not rule over the people but have opened their palaces for people to visit and maintained by Government and private organisations.
Few of them are converted into 7 star hotels and few of them into Banquets and rest of them are public visiting palaces.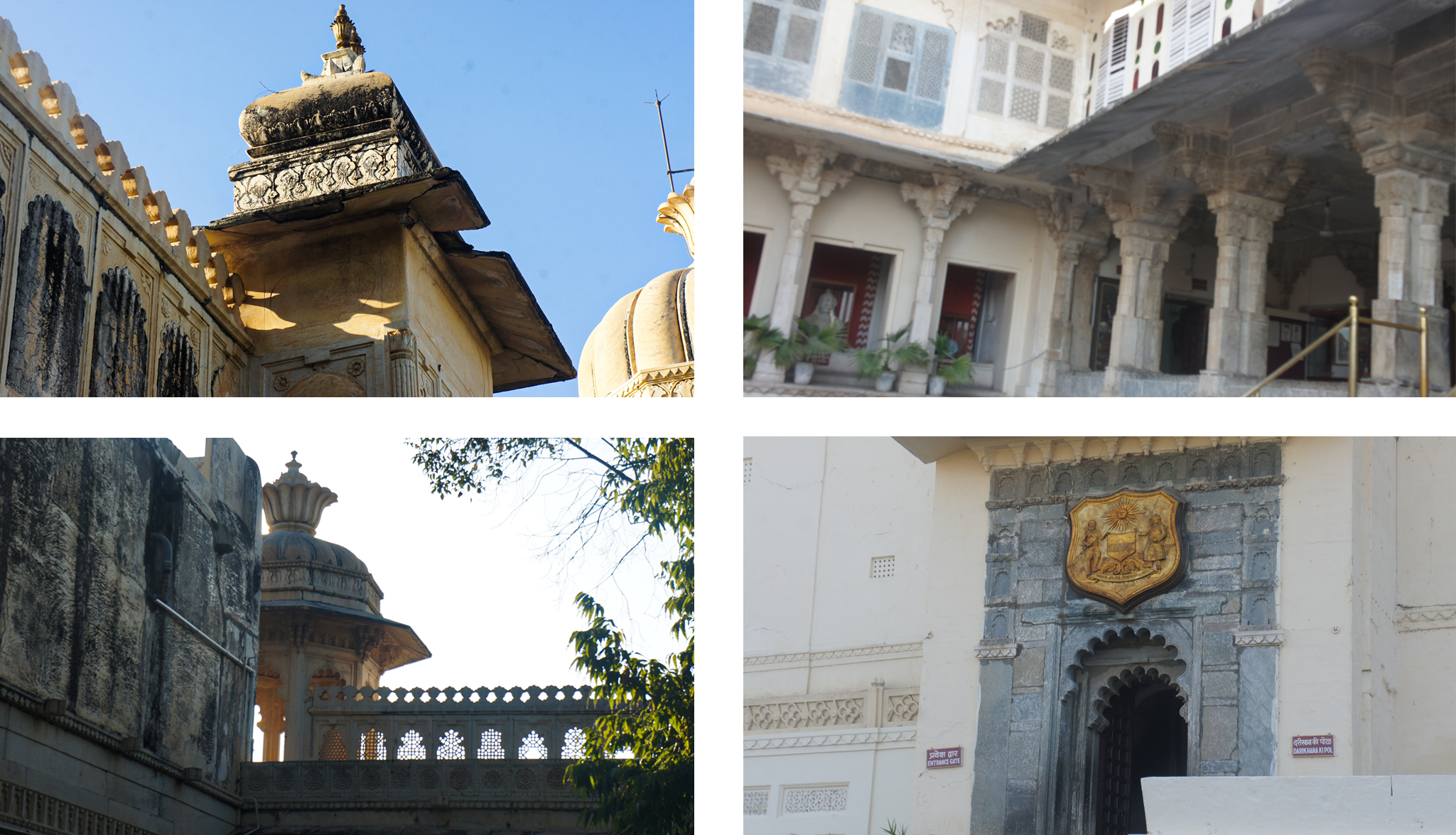 The interior is not quite interior but somewhat have a huge courtyard and few smaller ones which help open ventilation and the palaces earlier were not compact, they used to be huge.
Interior
Marble, Sandstone , bricks and wood were main components. To decorate mostly plaster mouldings with glass and colours were used. The minute carved detailing on the stone were all handcrafting considering the fact that pre-fabricated moulds and panels were not invented 400 years ago.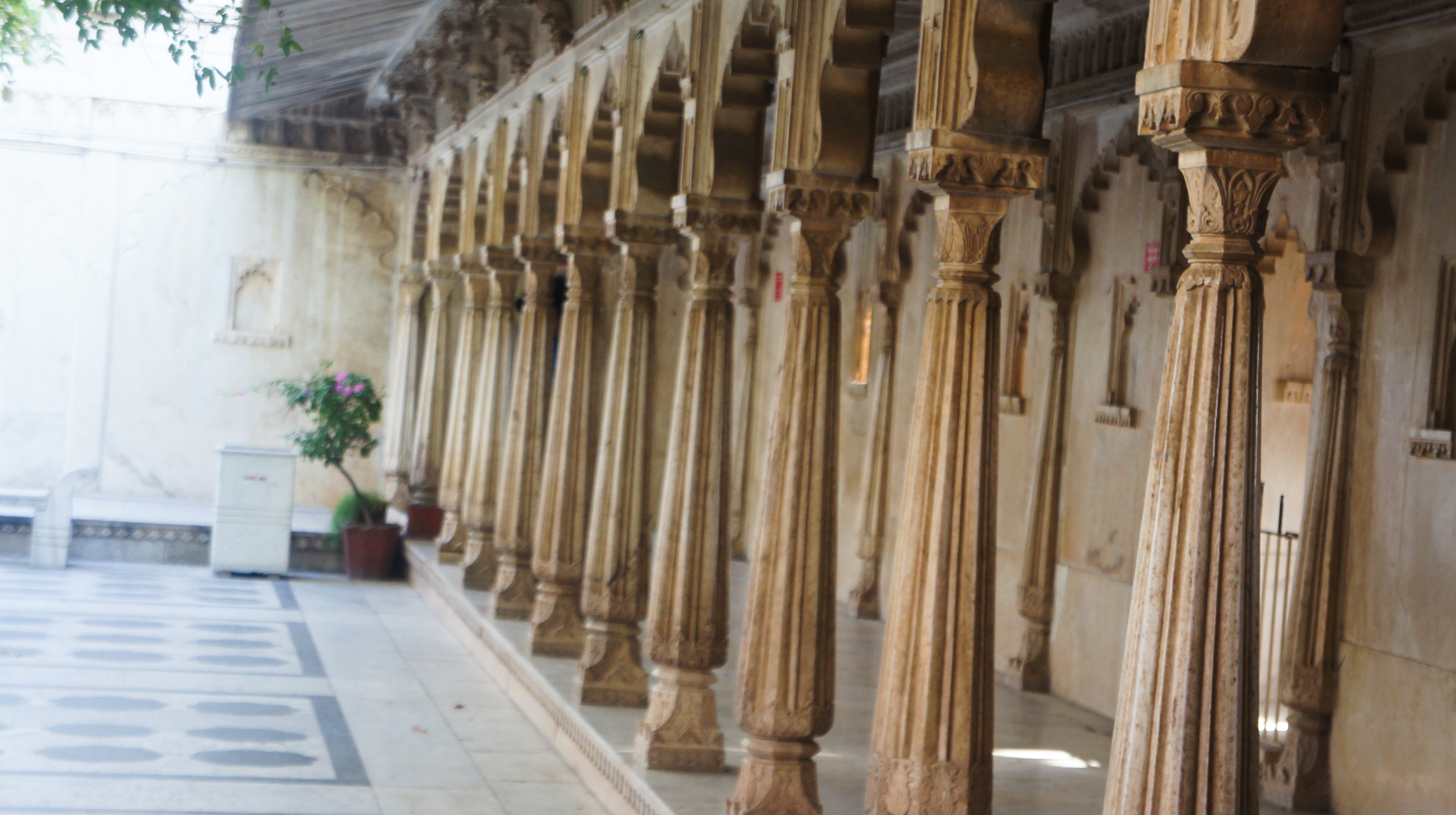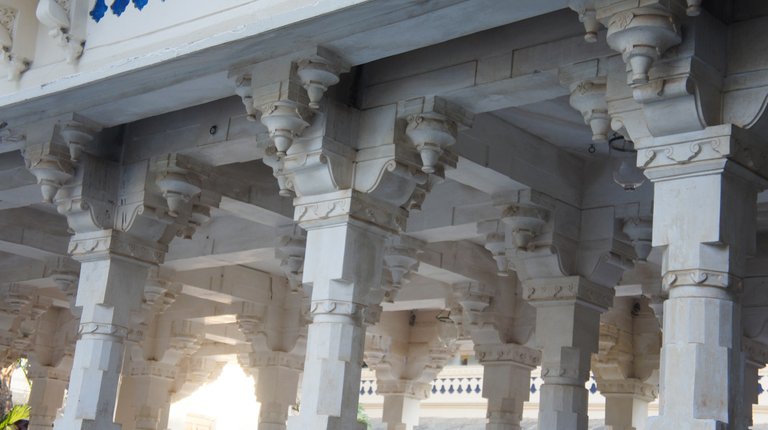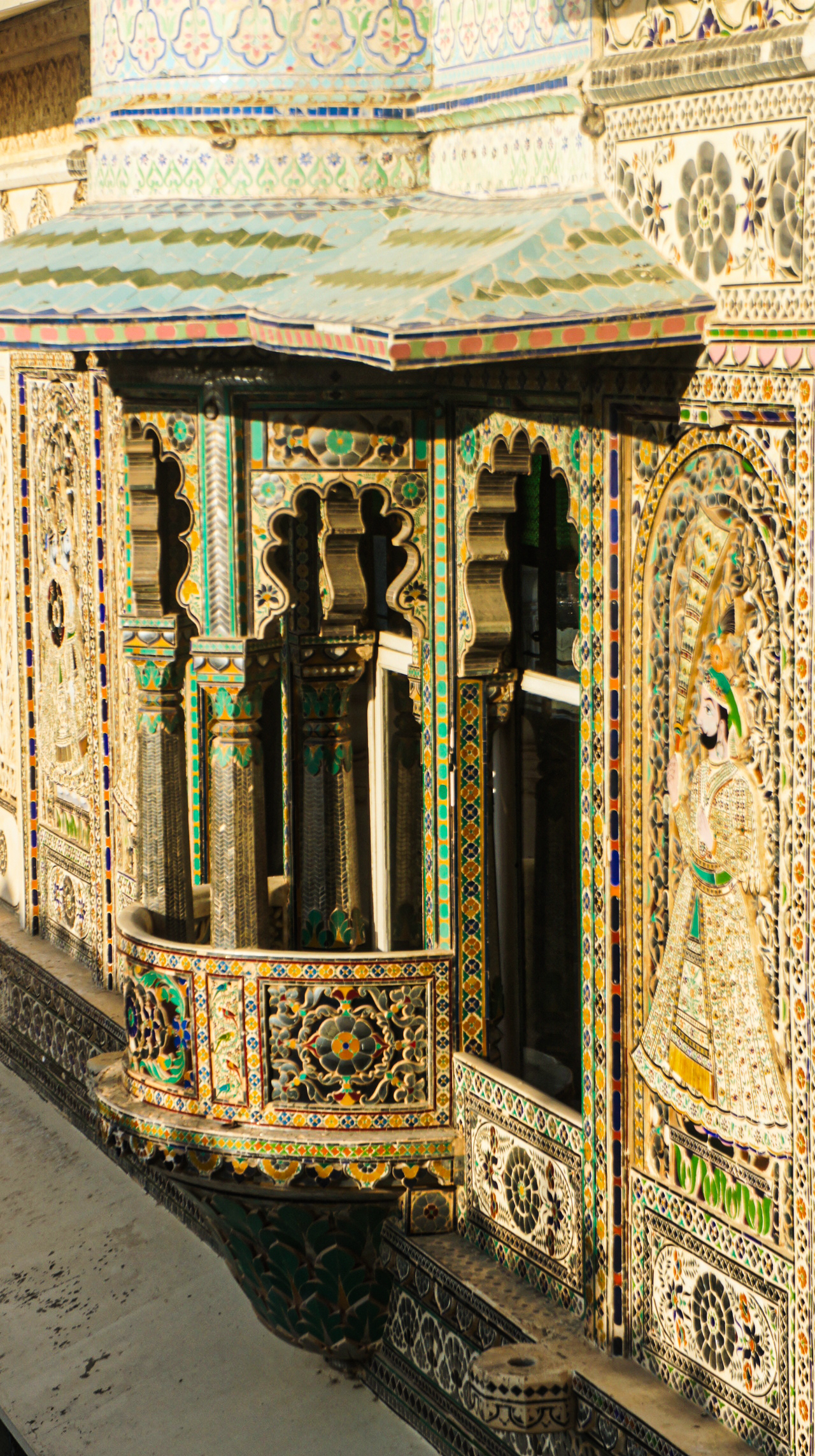 Breaking the monotonous ground floor pillar lobby, the upper floors had vivid kind of facades. Starting from moulding to such artistic.
Now let's have a peep into majestic Museum which unveils the history of the royals belonging to the palace.
Museum
There was a section of the palace which was dedicated to the museum. It was filled with Art, historic artefacts, belongings and sculpture, but I want to showcase some of the pieces as they meant a lot for the palace. I enjoyed a lot strolling through the palace and exploring and clicking pictures wherever and whatever I could.
Let's slide into what's there for us in the Museum of Udaipur's Palace.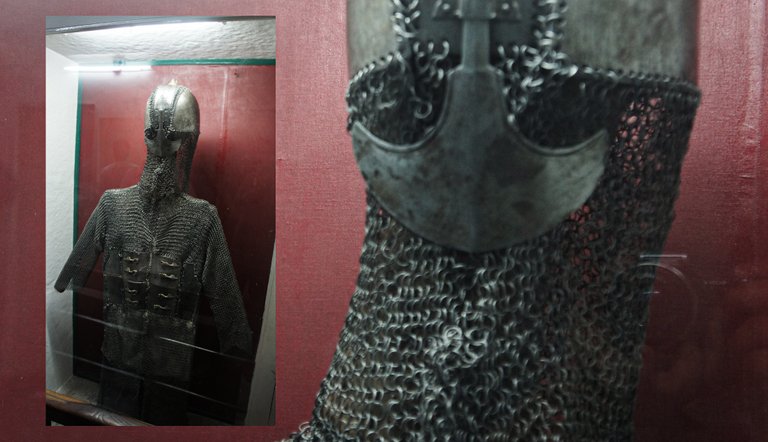 This was Maharana Pratap's mammoth, formidable Armor of 25 kilograms. How Wonderful. He was known to be a fighter and is remembered for his bravery and good deeds.
I was all new and didn't knew how to click pictures with perspectives as I just got my first mobile phone few months ago before this trip to Rajasthan. The fun we had was immense.
Exploring more I came across a horse, Not any ordinary sculpture of Horse but Chetak!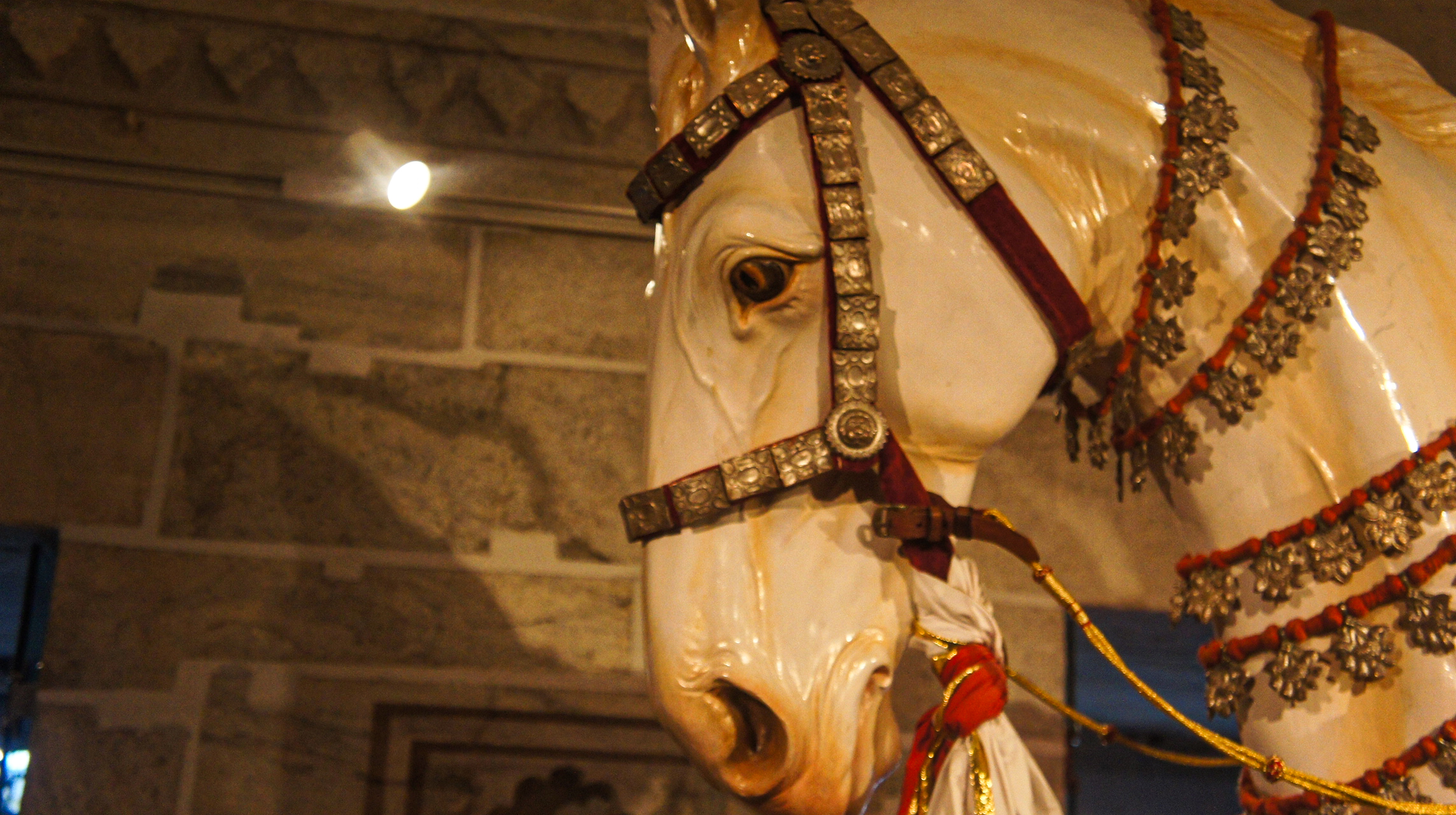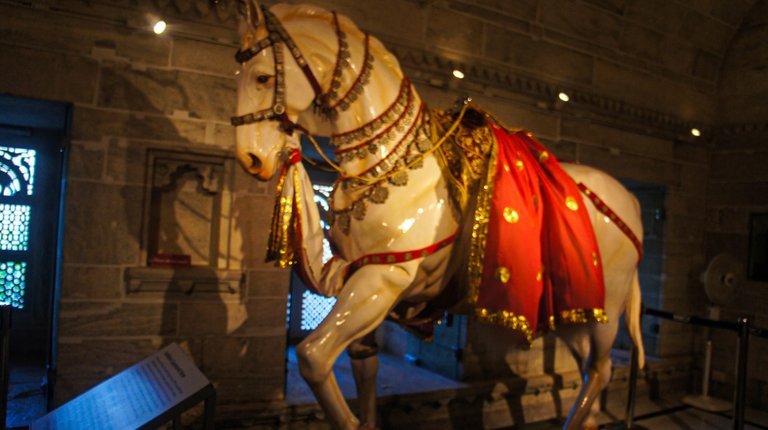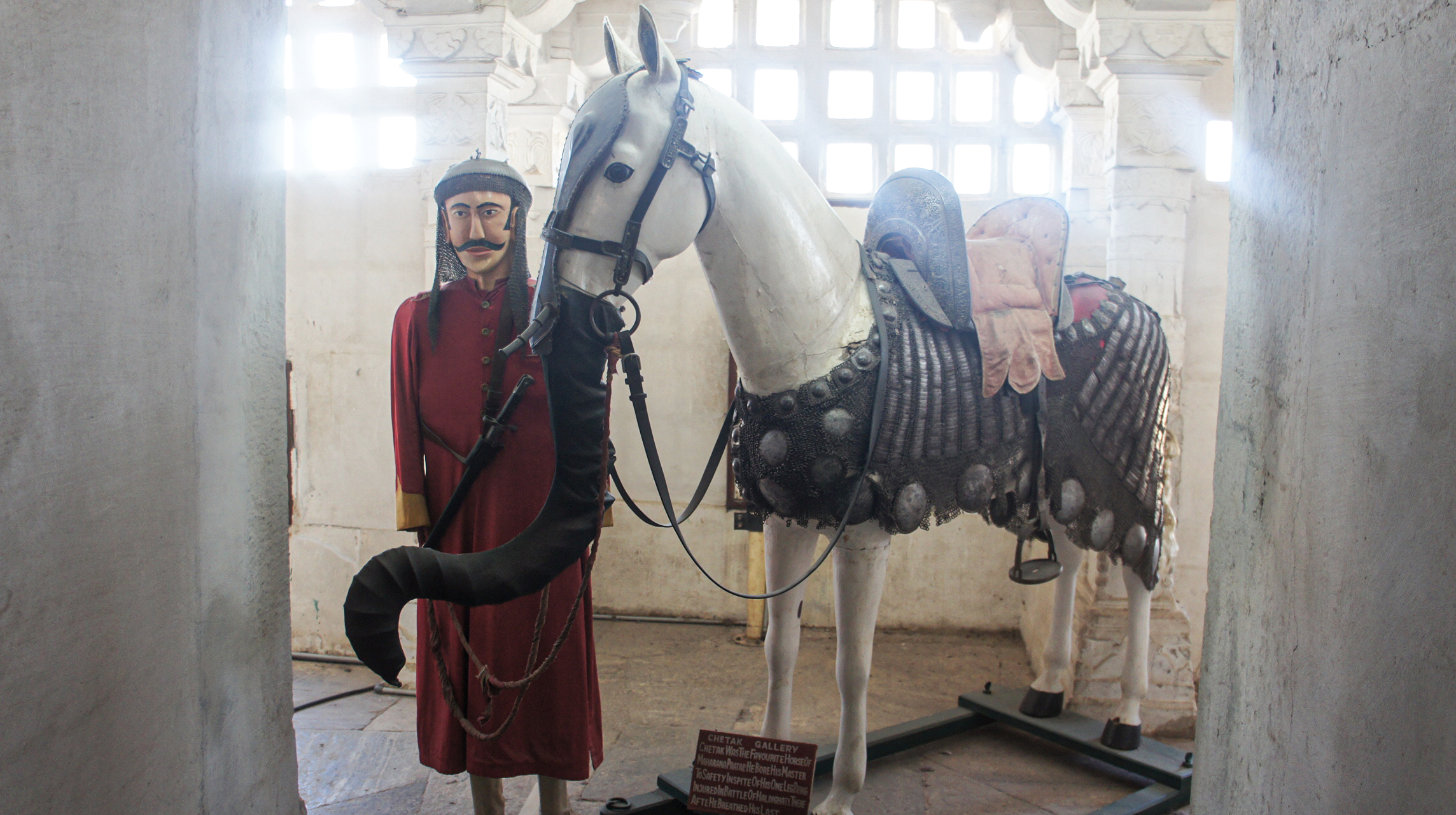 There were two sculpture of king's beloved horse. Chetak wasn't an ordinary horse, he is famous in history as he evidently rode king on his back to safety in a battle despite of the fact that he was immensely injured. It's a true story!
His another sculpture depicts a trunk as an elephant on his nose. As he was put into disguise of elephant while in battles.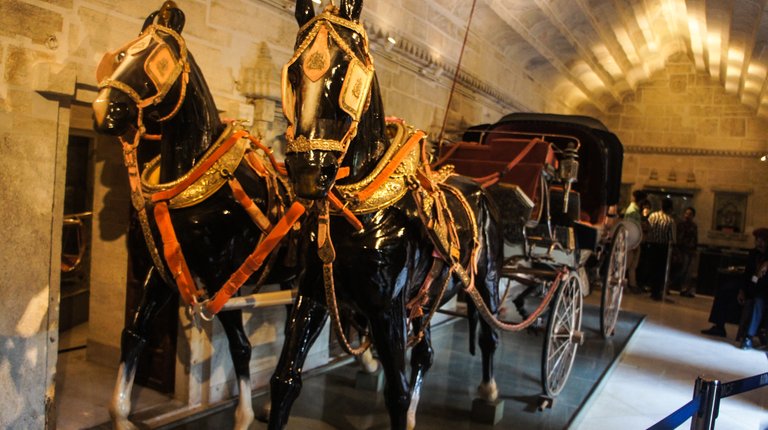 Shifting the focus to the ceiling, how vividly these ceilings were constructing, giving variety to each and every place. There a fact that near King and queen's chamber the ceilings were low than usual I asked the guide why and they explained due to the reason that sword fight cannot comply over there as it needs huge place and it was hard to attack physically over there.
How fascinating, Isn't it?
There were plenty of gold studded beds, arts and stuff which I have collected in my folder but I want to now shift the focus towards few
Details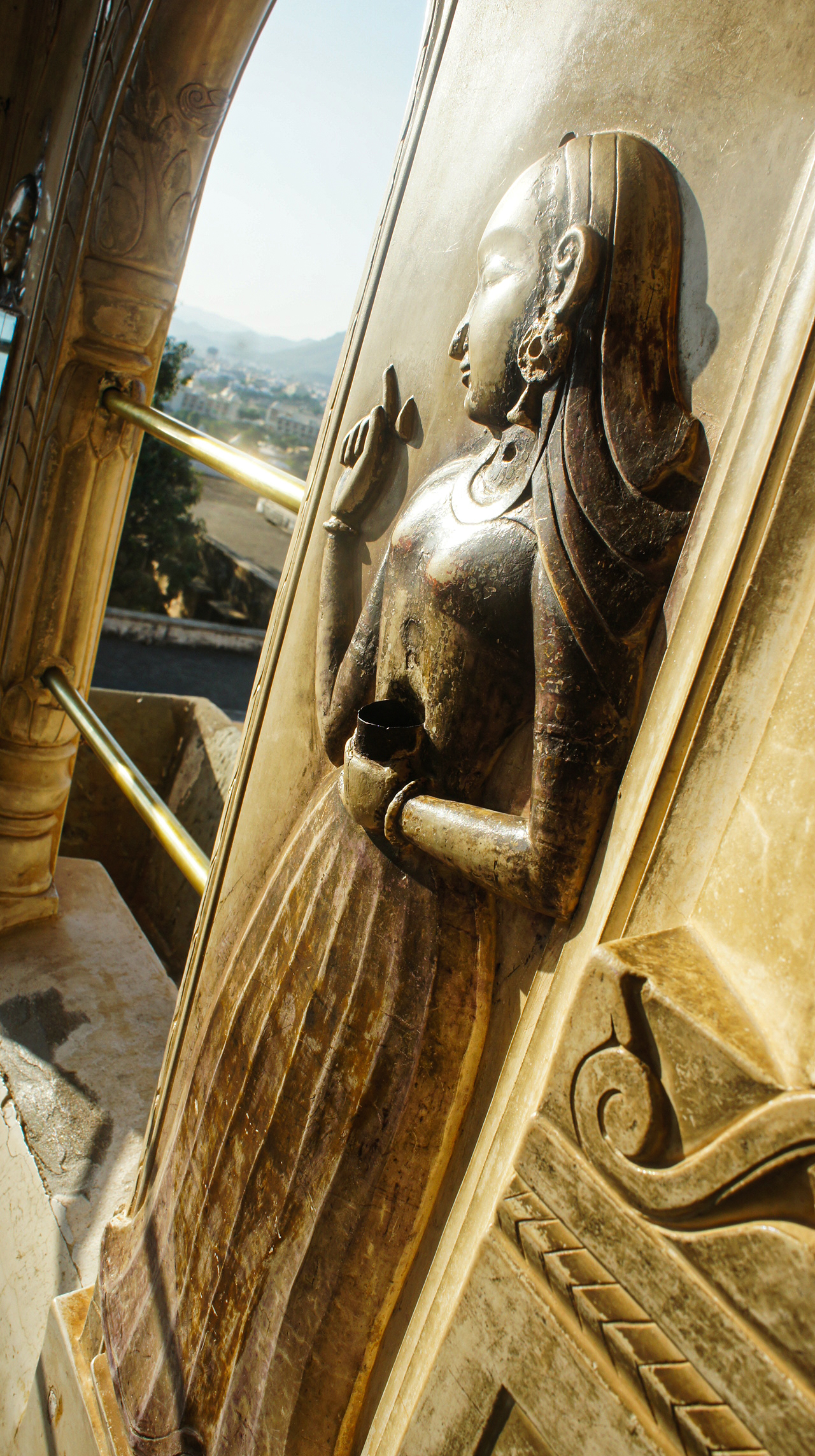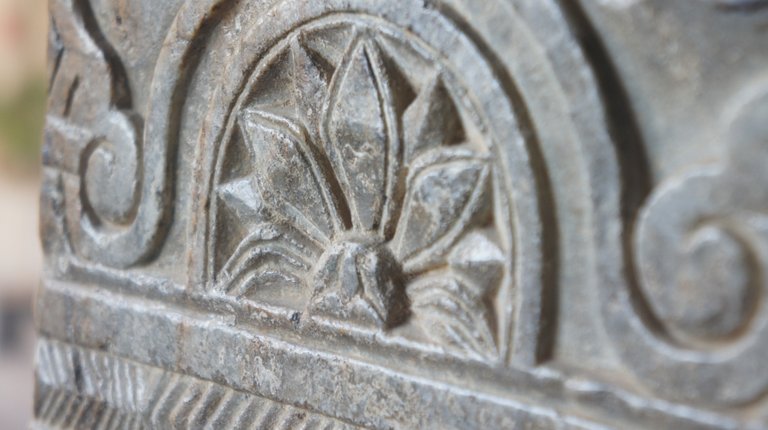 That's all stone carved with hands and tools. Since this was my first architectural exploration, The perspective towards what was so ordinary before turned out the most interesting one and this perspective stays with me till date.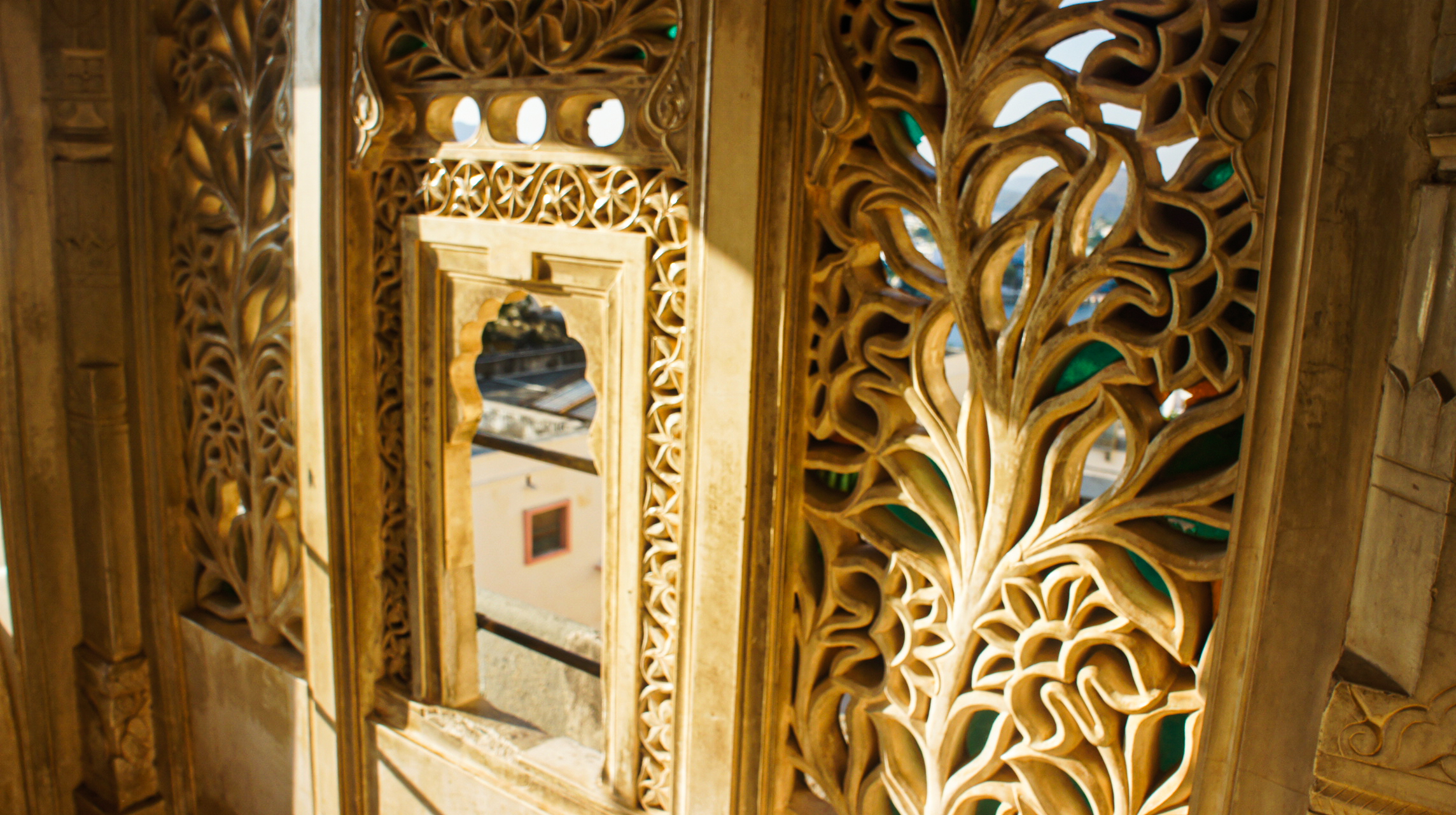 These are Jharokas It's a marble wall carved with intricate designs and a mini open window in the middle. These are Rajasthani's special thing as in every other palace or mahal one would definitely find these Jharokas as they were used by ladies to view out side in some gatherings were men were allowed.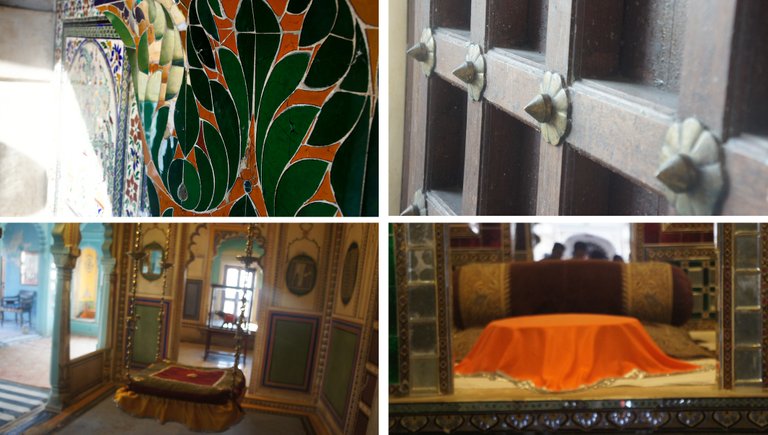 The use of tinted glass was prominent feature of a chamber inside. The colours, moulding and mirror and glass were part of royal residence specially which is completely different from the sandstone façade and marble carvings.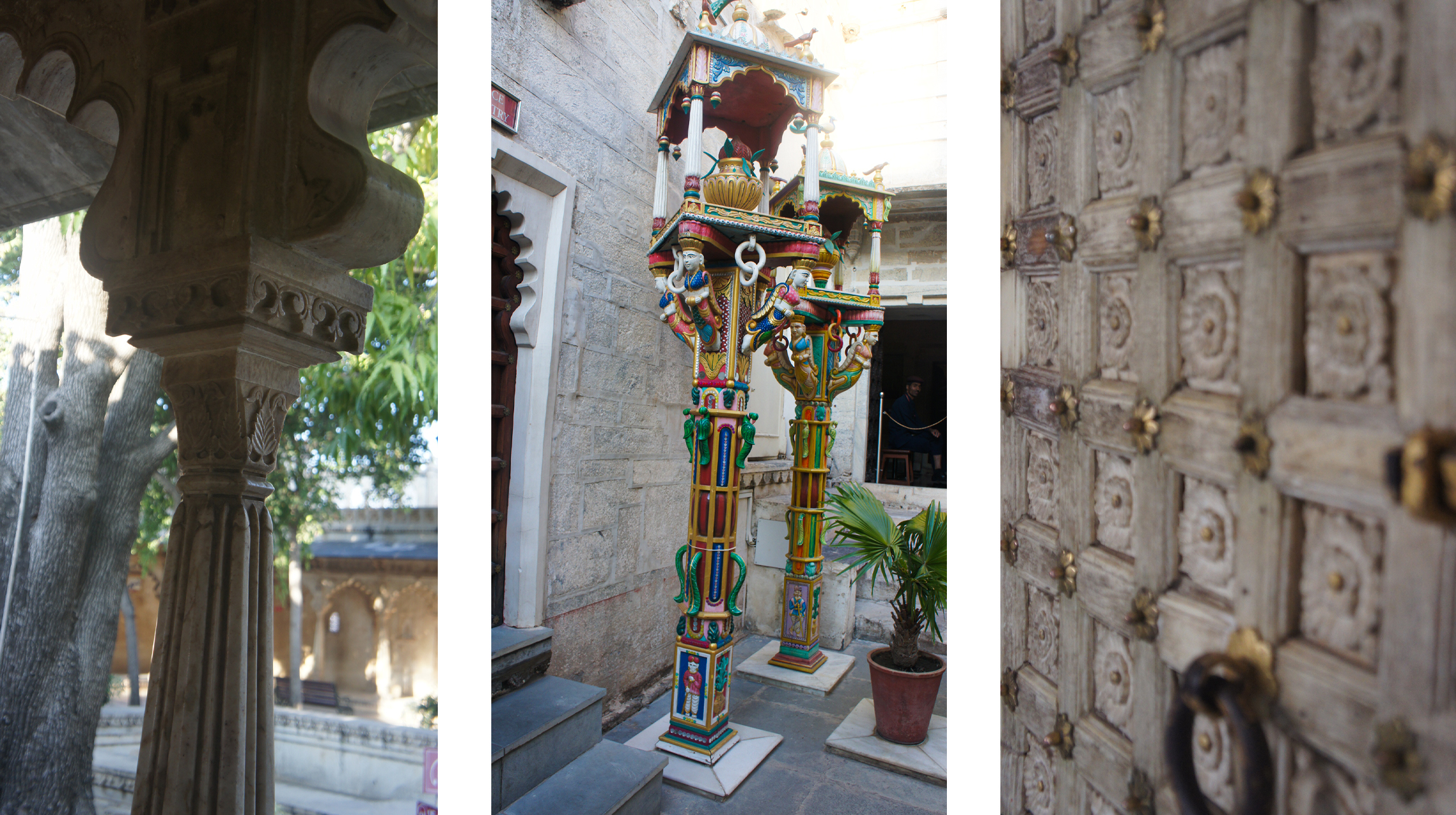 The detailing were too beautiful that I had to choose which one to show since all the pictures had different styles to showcase. The cultural and heritage richness of royals were one to admire through this palace.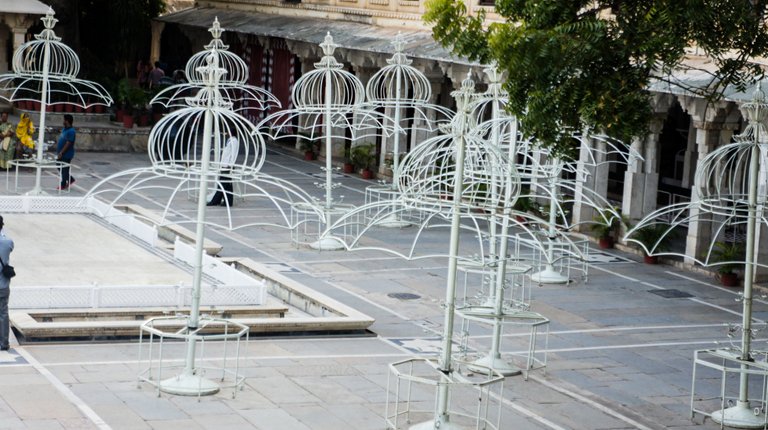 Would conclude this long running blog by this picture of one of the courtyard As these umbrella kind of structures were temporarily installed to conduct a grand wedding in few days over there at that section of the palace.
---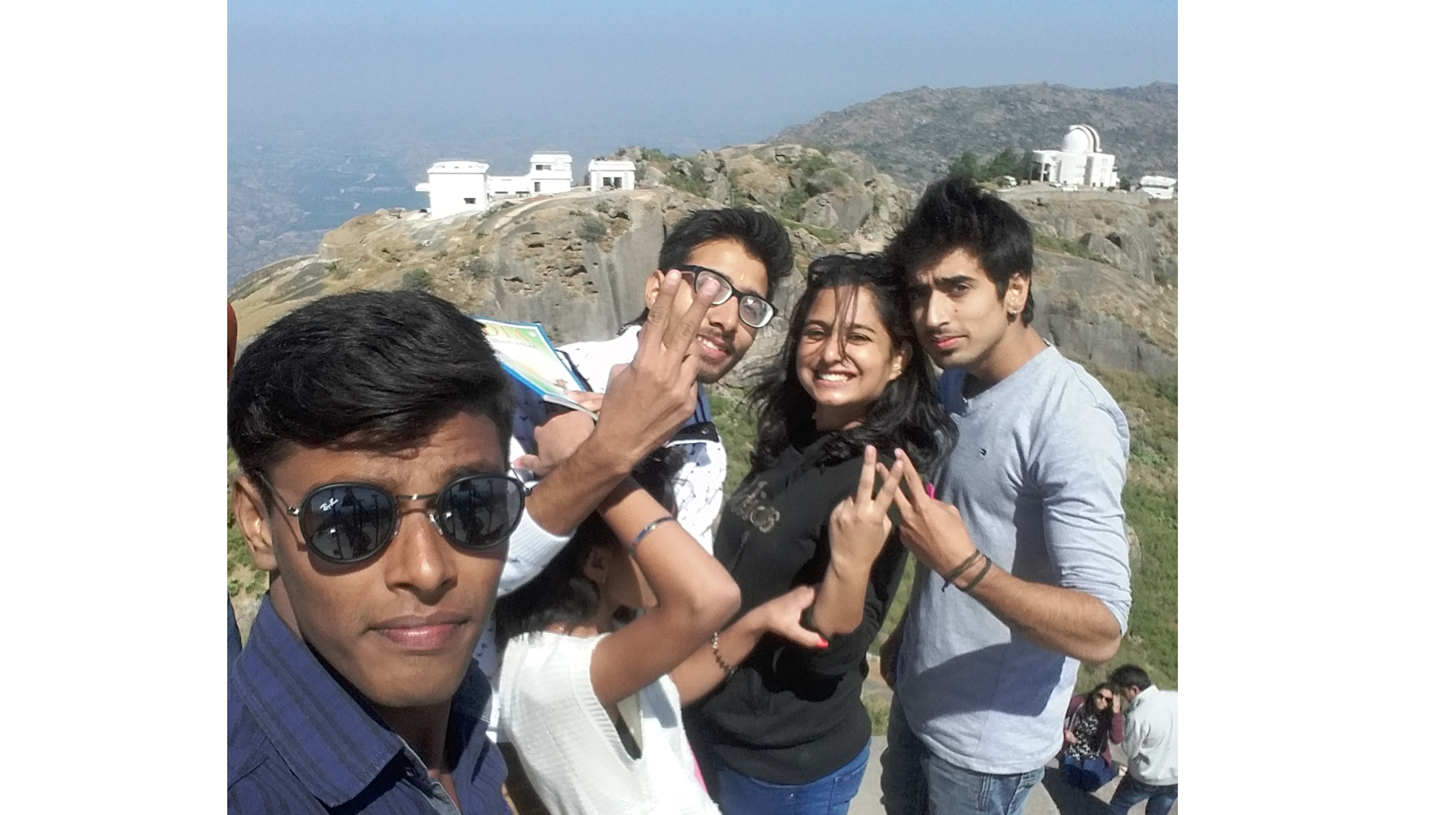 This was all before beard and long hair LOL! I am on the extreme right by the way. Instead of including solo picture I wanted to add my group's one as we had fun, became friends during trip and are friends after 5 years.
---
Hope this was informative and interesting journey , Have you been to Udaipur, Rajasthan yet?