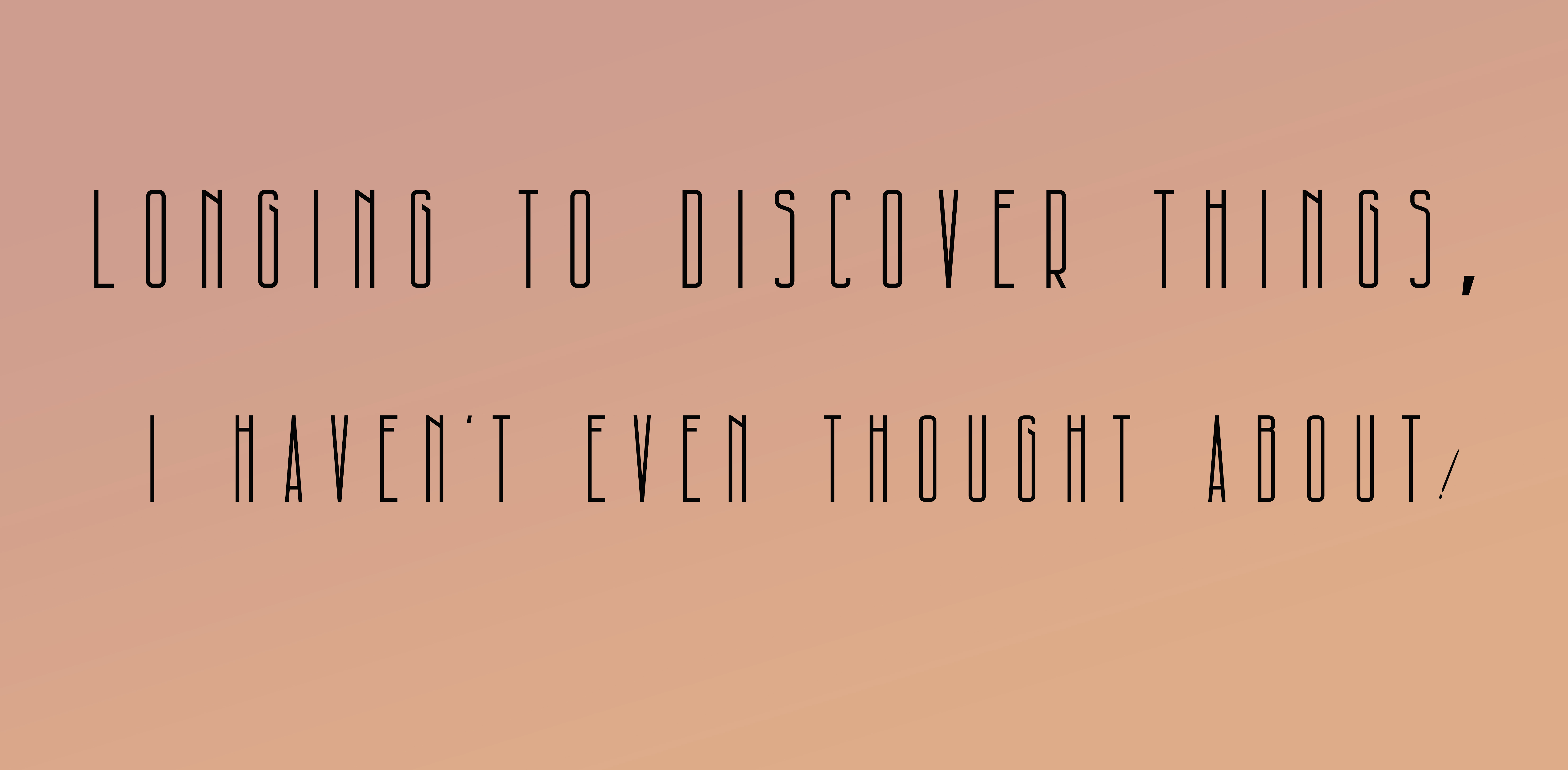 It's been my motive.
How can one excel and become the best in their field? Simply by being extraordinary and having a perspective towards everything different than what everyone holds. But is it simple and can everyone do it?
Don't know about others but very few did it! So, here's bringing factual details about Architects and designers who let Art meet science and discovered path of fame.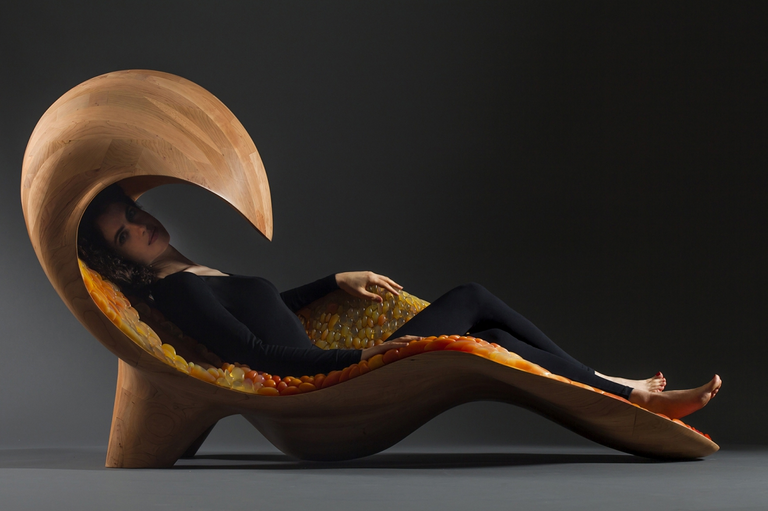 Neri Oxman
Neri Oxman is designer at MIT- a place where everything is designed, from scientific stuff to artistic. Neri literally bought a material ecology and revolutionising world with the scientific inventions and using them into artistic manner.
From pavilions to fashion shows, she and her team made unimaginable things happen. This women is ruling with her amazing perspective and though process. she once served military of her country later left it and joined MIT.

That's her ideology. Her projects are one to look for as they uses nature in most experimental way and deduces the non bio degradable waste to zero.

Src
Starting with this crazy exhibition and pavilion with many artifacts lined up. Do you know what it is made up of? Its actually made up of organic matter found in tree branches cellulose, chitosan, and pectin and its made using robots and is perfectly shaped by water. They even change their appearance through climate change such has humidity, rain etc. The most important thing is no wastage.
Since there are many designs of her like -
Hybrid, ZC stardust, glass, gemini(The first picture I mentioned), digital construction platform, ray cocoon, Cn silk and so many more be it fashion industry or construction, she and her team have nailed their innovations. It will take too long to describe more than couple of dozens projects here so here we go with last but not the least, and most fascinating one, the silk pavilion-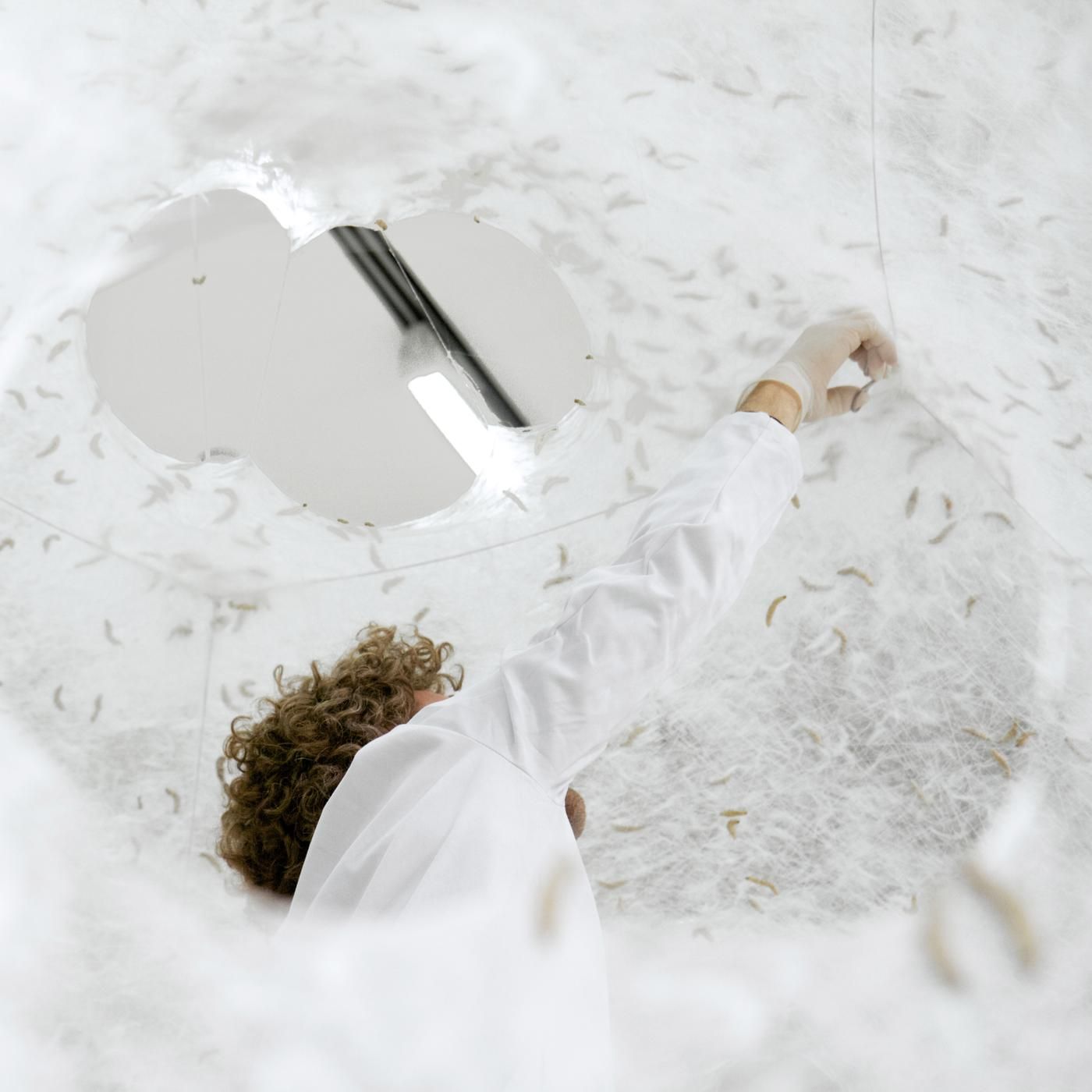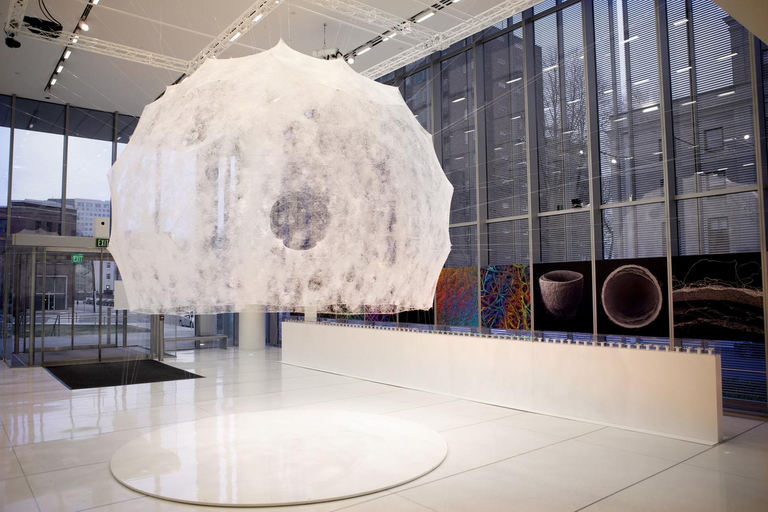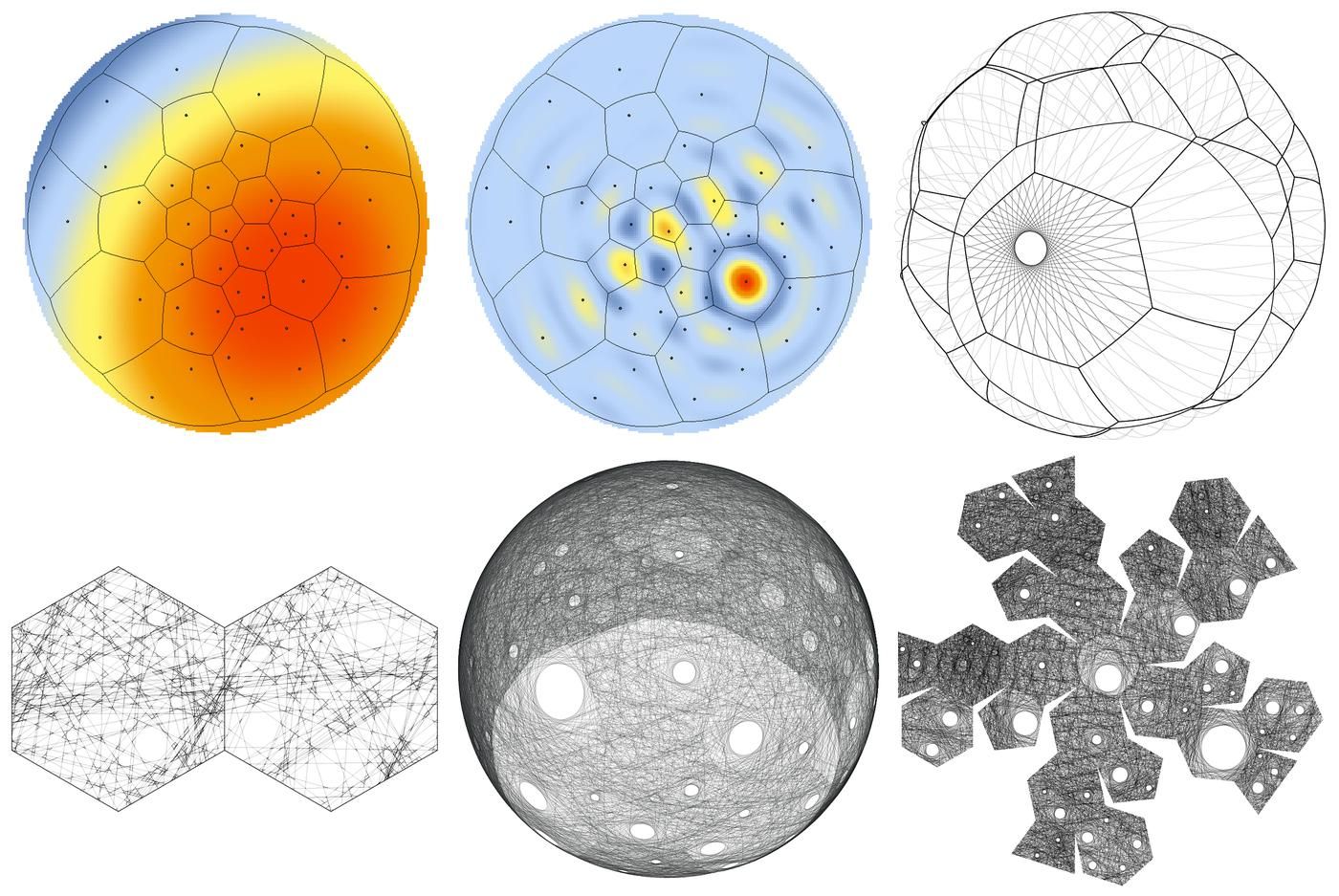 Above three picture's source
Honestly, the process was gross at the first glance But the result and thought process behind this interested me enough to elaborate this project out of her multiple ones. They invented Biological Printers
And those were none other than silk worms. YES! SILKWORMS made it, hopefully they got paid LOL!
What happened was a scaffolding with desired pavilion shape was constructed and then swarm of 6,500 silkworms were purchased and then placed above the scaffolding in such a way that they knitted the thread themselves leaving dark and light patches due to intensity of light on that particular area.
One can check out more about her crazy fantastic works from MIT Media site.
Let's get going BIG
Bjarke Ingels Group and the famous Bjarke! He is one of the best Architects we have in this era. from his most innovative planning to his choices of materials, he excels.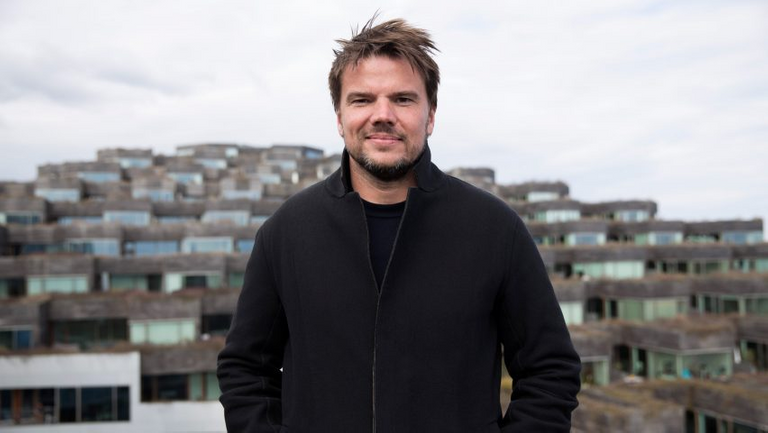 Bjarke Ingelis
He is Danish Architect and he thought big and named his company the same. His multiple projects which were artistic in their own way and the advanced set of technology involved made it bigger.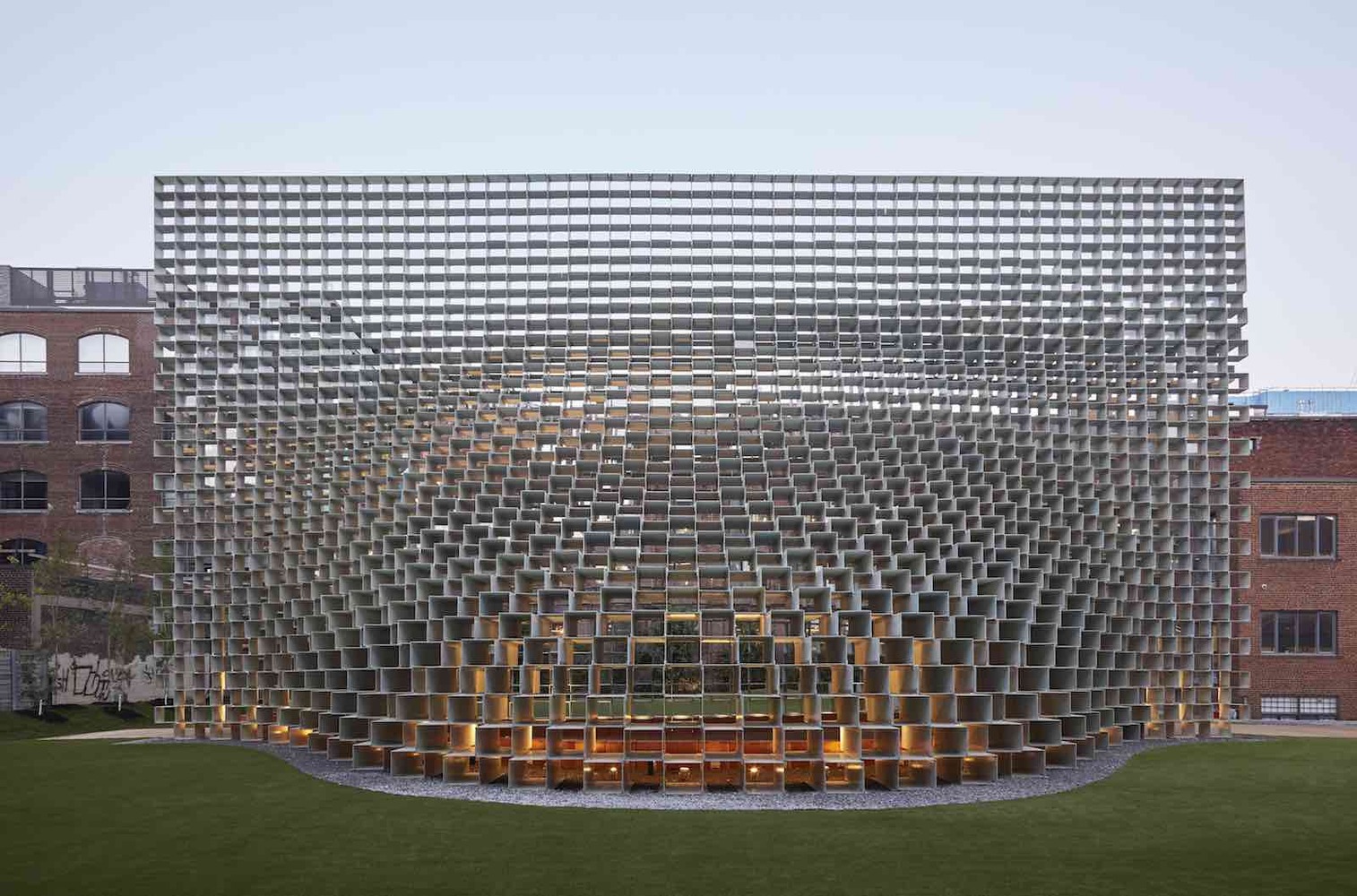 Src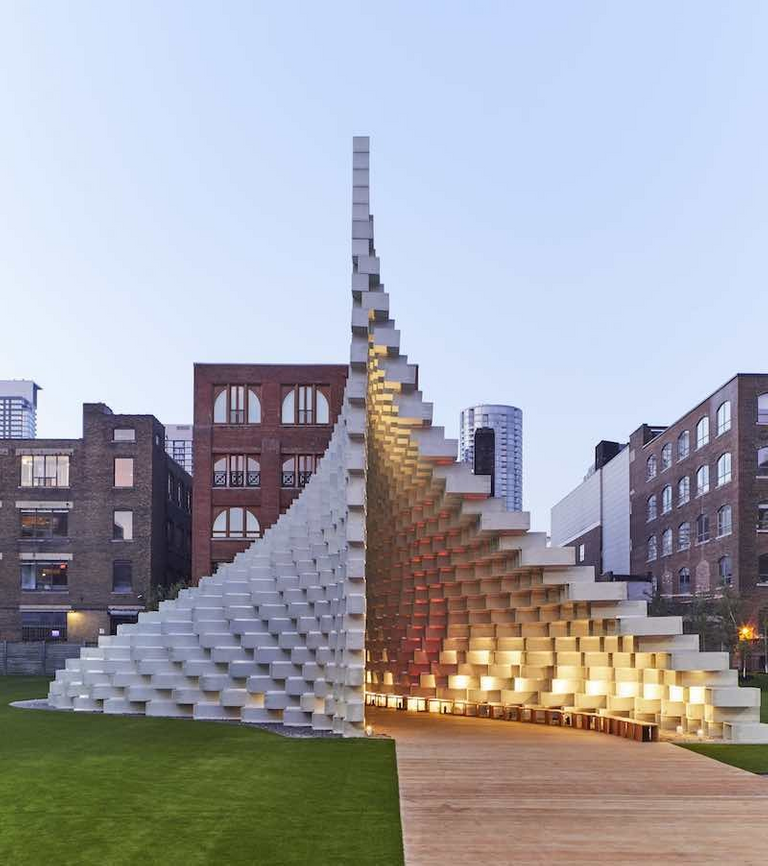 Src
The majestic serpentine pavilion in London has many sculptures and pavilion built up by different architects, since we are talking about Bjarke, this fiberglass pre casted mould's structure is one of it's kind, super advanced and artistic, the front and the side elevation is different totally and inside there s a curved pathway this structure is called unzipped and this could be transported as well. it is also used to held events and stuff.
The next one of his most interesting work is Mountain dwelling.
You it's a man made mountain!
I saw a documentary on this project and the details mesmerised me. Can you imagine a man made mountain apartment with every necessity fitting like a puzzle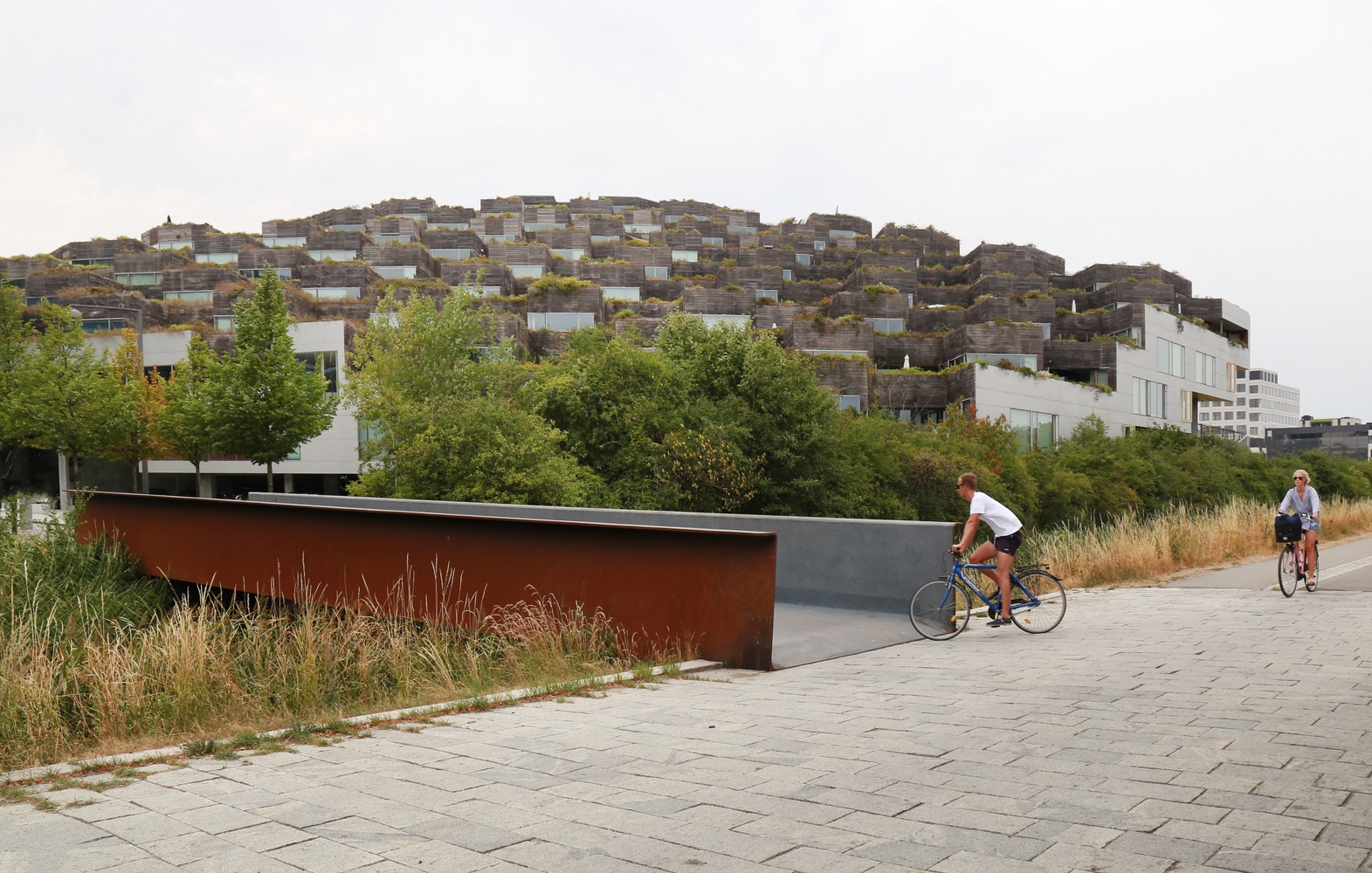 Src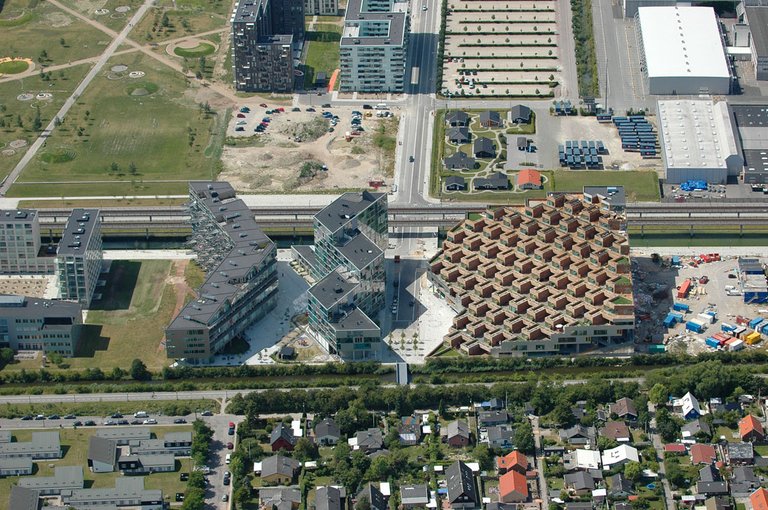 Src
There two project the left one is VM house and the right one is mountain dwelling. both are made by BIG.
The most aspirational point is that it is 2/3 parking and 1/3 living i. e majority is parking but the living is wonderfully planned with each house receiving roof garden and plenty of space to enjoy the nature, major parking and spacious planning.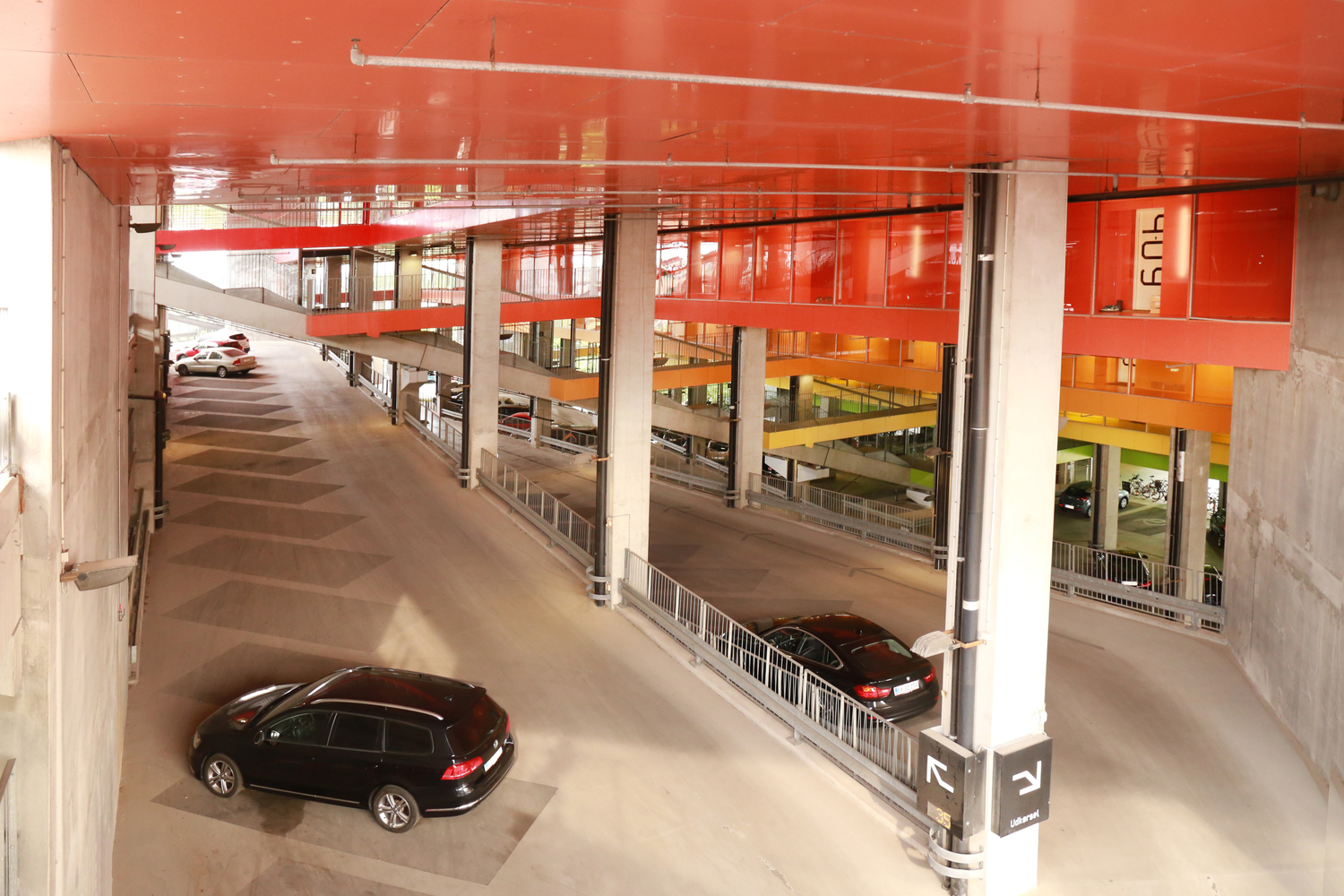 Src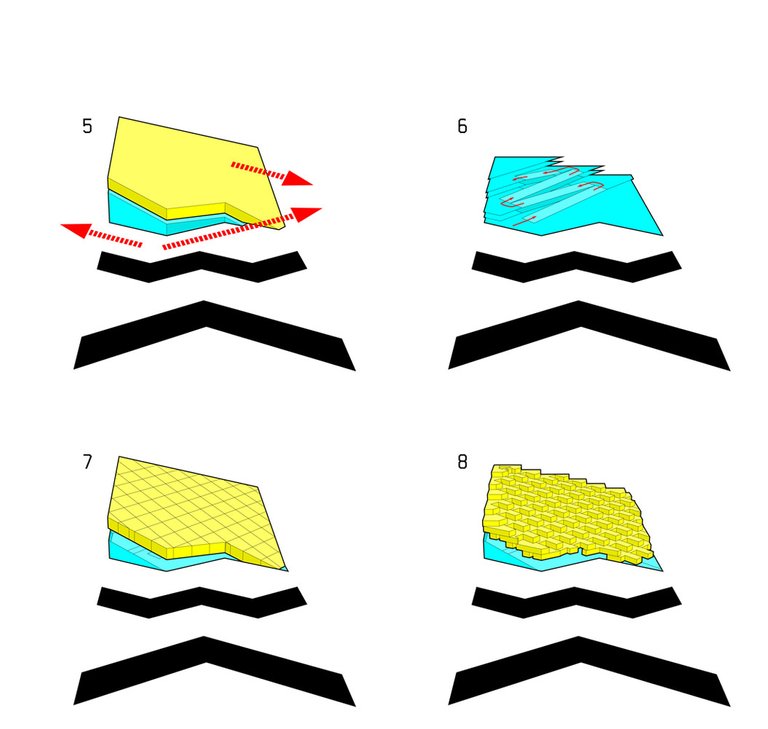 Src
The façade is neutral and earthy in colour with mostly glass and plants visible with step like planning but the inner portion is quite colourful and lively, even the ceiling of parking is colourful with vividness of art planned in functionality of science and technology.
I could skim out the crux from the designer and an architect's ideology which I just shared a glimpse of, that first of all owning a different perspective makes you stand out in most cases normal is boring but exploring yourself and providing something new or one of its kind makes you distinguish from the crowd.
Following what you love will take you to heights of success. even here, Neri was into military before designing and Bjarke was a cartoonist and college dropout. So, there is opportunity for everyone to be what they aspire to be it's just your thoughts, smart work and hard work which takes you to the peak.

Let's end up this dip into Art meeting science! Hope you all might have found it interesting.
Pictures which do not belong to me are sourced