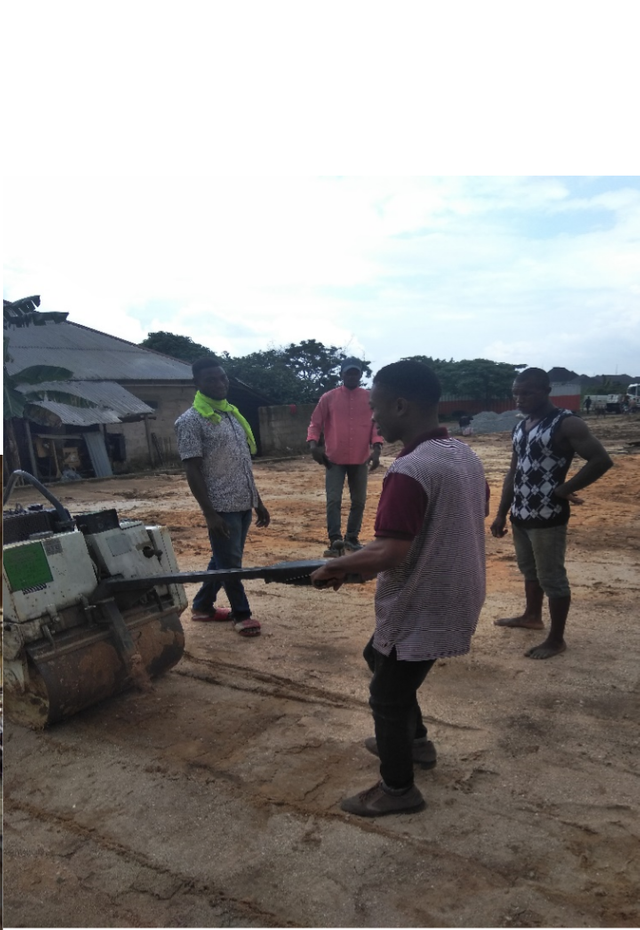 This is a rare picture of me handling a compactor,this picture is an old picture during my I.T(industrial training) period.
The soil as you can see there had a very poor load bearing capacity, so compaction had to be carried out to fill the air spaces in the soil and improve the soils load bearing capacity,For effective compaction to take place, there must be a mixture of particle sizes so that smaller particles can fill the voids between larger particles. Soils with smooth, spherical particles are easier to compact than soils with irregular particles, although their load-bearing capacity can be lower.
Apparently this was my first time handling it, so I was scared of handling it and the vibration produced from the machine was massive, and needed skilled expertise to handle it but on this day I was able to learn how to operate and control the compactor machine.
I believe in future I'll be able to apply the knowledge I learnt on this day.
My daily affirmation inspired by think and grow rich by Napoleon Hills...
By 28th Feb next year, I'm hoping to accumulate a net worth of $50,000 and monthly income in excess of $3000 .
To make this a reality, I'm willing to work for hive blockchain if given the opportunity to showcase my skills.
I'm equally getting more friends come to hive by one-on-one orientation.
I'm foreseeing better days, and my aim is to live a comfortable life with my family.
Moving my Architectural design to more professional level is my big target, and certainly I'll get there sooner...
I'm still your favorite Architect.✌️