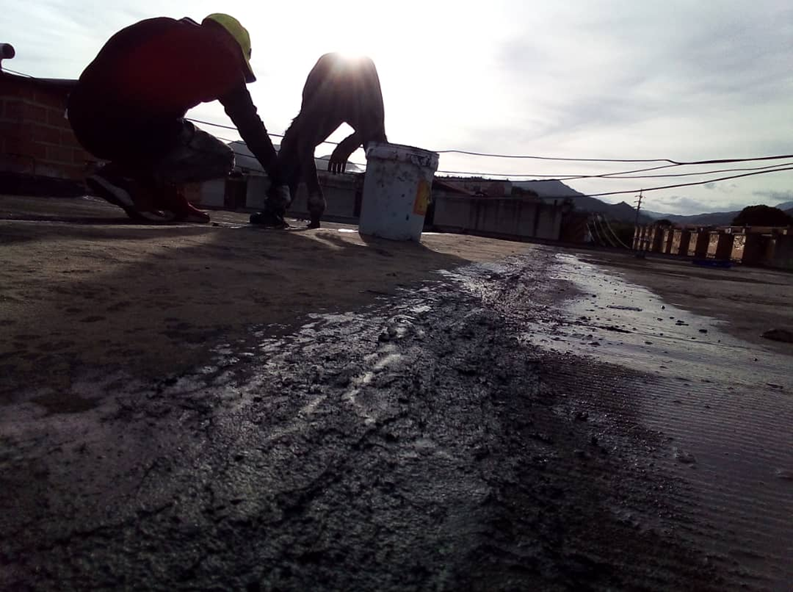 Inicio de los trabajos de Impermeabilización de nuestro Edificio. Fotografía @memj0310. Guarenas, 12/01/2021.
Start of waterproofing work on our Building. Photo @memj0310. Guarenas, 12/01/2021.
---
En la unión está la fuerza.
In the union is the force.
---
     Por causa de los embates del tiempo se fue deteriorando el manto asfáltico que cubre el techo de nuestro edificio, lo que provocó filtraciones a los apartamentos de los vecinos que viven en el último piso. En la reciente temporada de lluvia la situación empeoró perjudicando a otros apartamentos ya que, por el vencimiento del manto que cubre la unión de los dos edificios, el agua de lluvia comenzó a filtrarse a los apartamentos que están en los piso inferiores, dañando los frisos y encamisados a causa del agua que, por efecto gravitacional, comenzó salir por las tomas de electricidad poniendo en riesgo a las familias que vivimos en la estructura habitacional.
     Because of the onslations of time the asphalt mantle covering the roof of our building deteriorated, causing leaks to the apartments of neighbors living on the top floor. In the recent rainy season the situation worsened by harming other apartments because, due to the expiration of the mantle that covers the union of the two buildings, rainwater began to leak into the apartments that are on the lower floors, damaging the friezes and encamised by water that, by gravitational effect, began to come out through the electricity outlets putting at risk the families that live in the housing structure.
---
     Ante la problemática existente y por la urgencia del caso, los vecinos reunidos en asamblea extraordinaria decidimos hacer una licitación, por lo que buscamos tres presupuesto distintos y escogimos el que mejor se adecuó a nuestro presupuesto y quien mejor garantía dio. Los trabajos comenzaron de inmediato siendo inspeccionados por mis hijos los Ingenieros @manuelmilano y @memj0310. A continuación procedo a mostrar imágenes del inicio de los trabajos.
     Faced with the existing issue and the urgency of the case, the neighbors gathered in extraordinary assembly decided to make a tender, so we looked for three different budgets and chose the one that best suits our budget and who gave the best guarantee. Work immediately began by being inspected by my children the Engineers @manuelmilano and @memj0310. I then proceed to show images of the start of the work.
---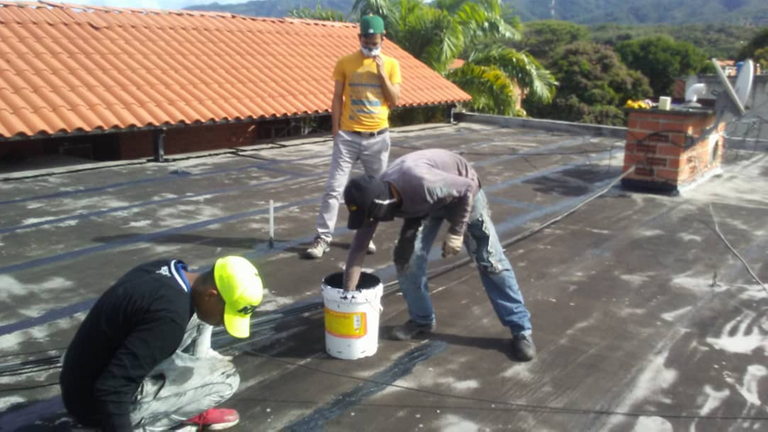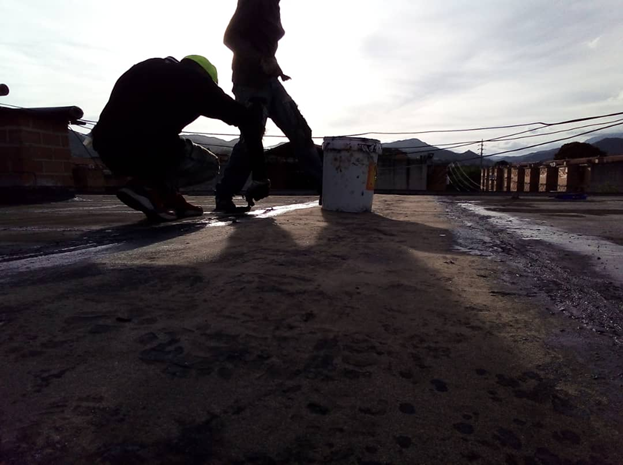 ---
Colocación del cemento plastico en aberturas del manto deteriorado
Placing plastic cement in impaired mantle openings
---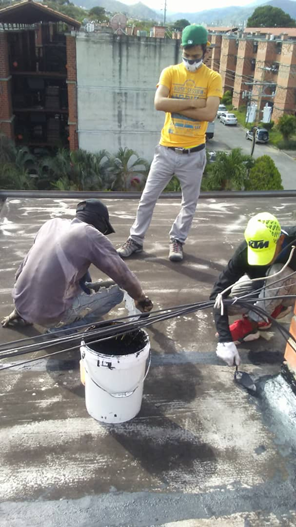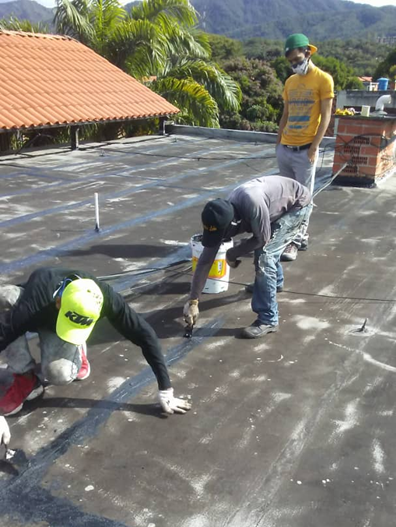 ---
Colocación del cemento plastico en aberturas del manto deteriorado / Supervisión @manuelmilano
Placing plastic cement in impaired mantle openings / Monitoring @manuelmilano
---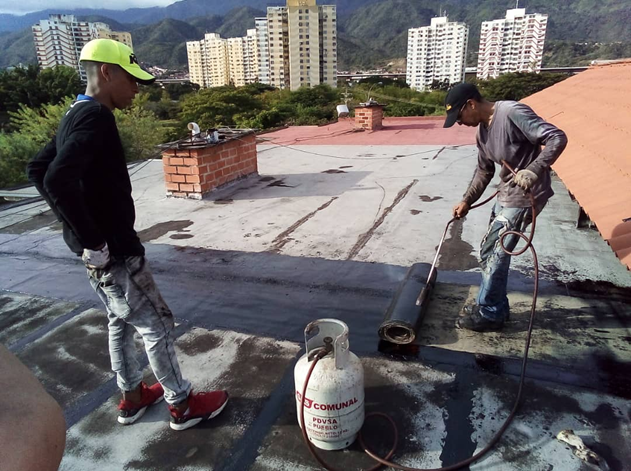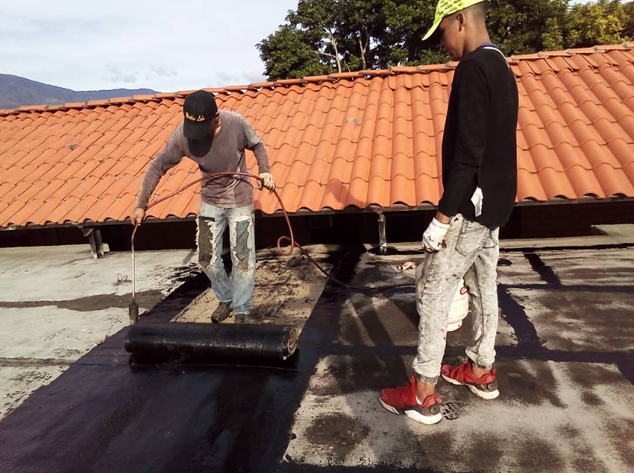 ---
Colocación del manto nuevo en la junta de ambos edificio
Placing the new mantle on the joint of both building
---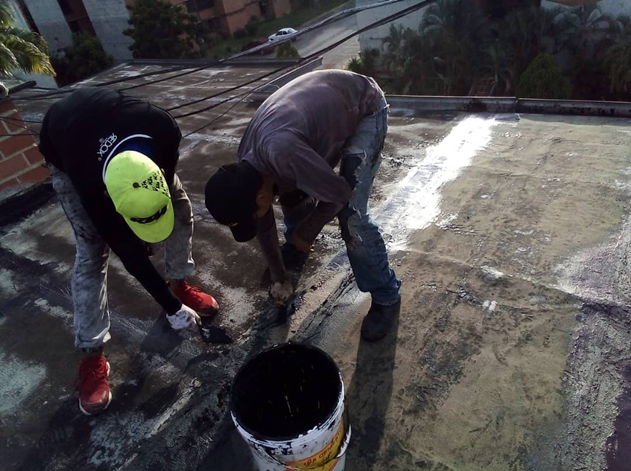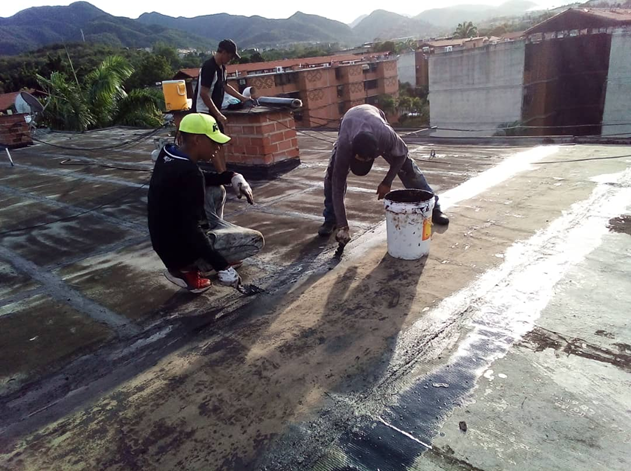 ---
Colocación de cemento cemento plástico para sellar el manto nuevo colocado en la junta de ambos edificios
Placing plastic cement cement to seal the new mantle placed on the joint of both buildings
---
Autor, Author: @marcosmilano71