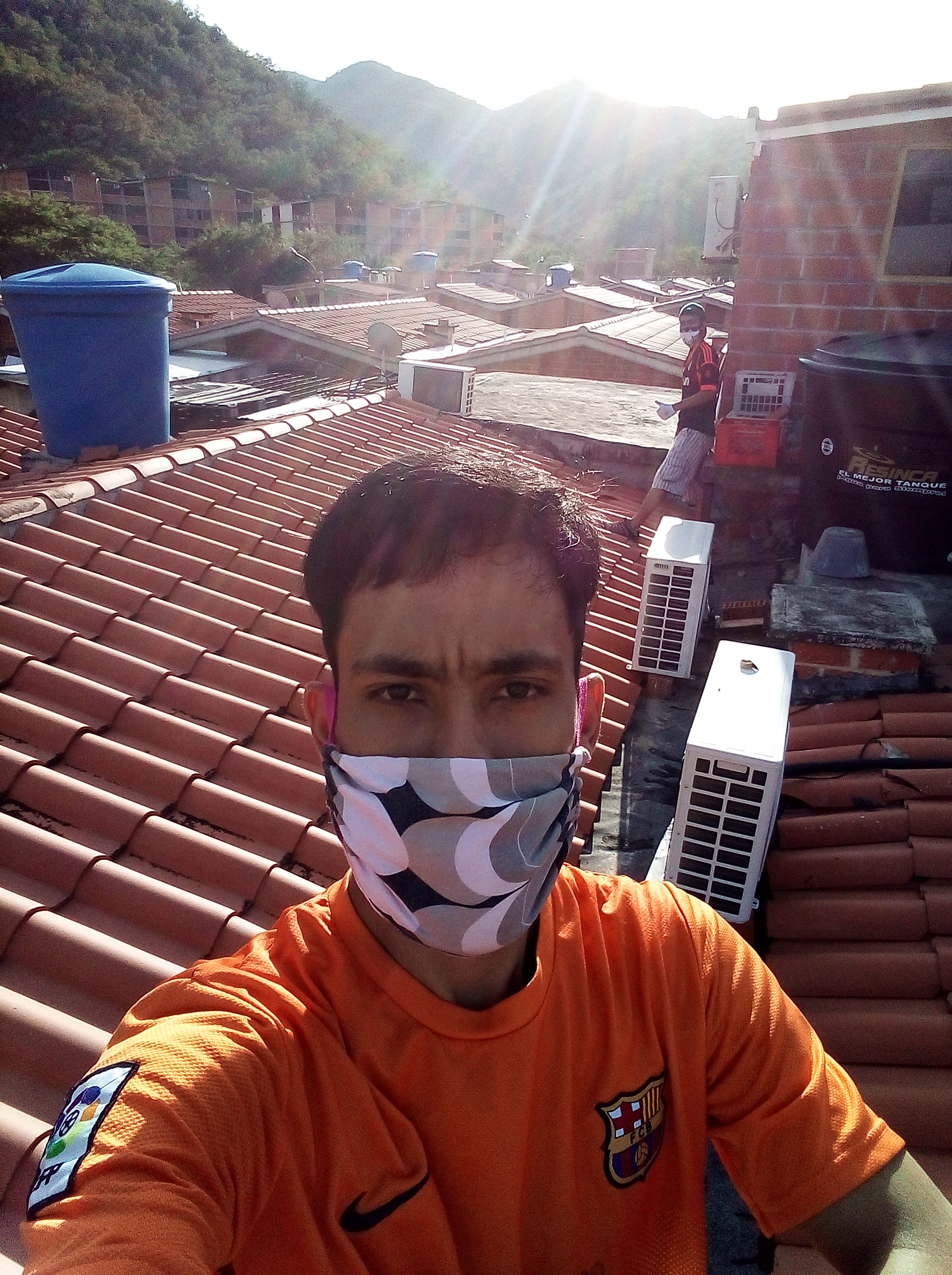 Observing damage to the two-water roof cover
Observando daños en la cubierta de techo dos aguas
---
[ENG] Inspection of gabled roofs of concrete slab.
[ESP] Inspección de techos dos aguas de losa de concreto.
---
      Good morning, today I want to share with you a visit made with my brother @memj0310 to a house that presents moisture problems on the walls of your rooms. This job was requested by a client who liked the waterproofing work we did on my building. See publication.
      Buen día, hoy quiero compartir con ustedes una visita realizada junto a mi hermano @memj0310 a una casa que presenta problemas de humedad en las paredes de sus habitaciones. Este trabajo fue solicitado por un cliente que le gustó el trabajo de impermeabilización que realizamos en mi edificio. Ver publicación.
---
      The house has two floors and a two-water roof sash covered with red shingles. Under the shingles is an old mantle that has deterioration, in addition the joints between the asphalt mantle are not attached to each other.
      La vivienda cuenta con dos plantas y una losa de techo de dos aguas cubierta con tejas rojas. Bajo las tejas se encuentra un manto viejo que presenta deterioro, además las juntas de unión entre los mantos asfálticos no están adheridas entre sí.
---
     Here I present the photographic memory of this first visit. 👇👇👇
     A continuación les presento la memoria fotográfica de esta primera visita. 👇👇👇
---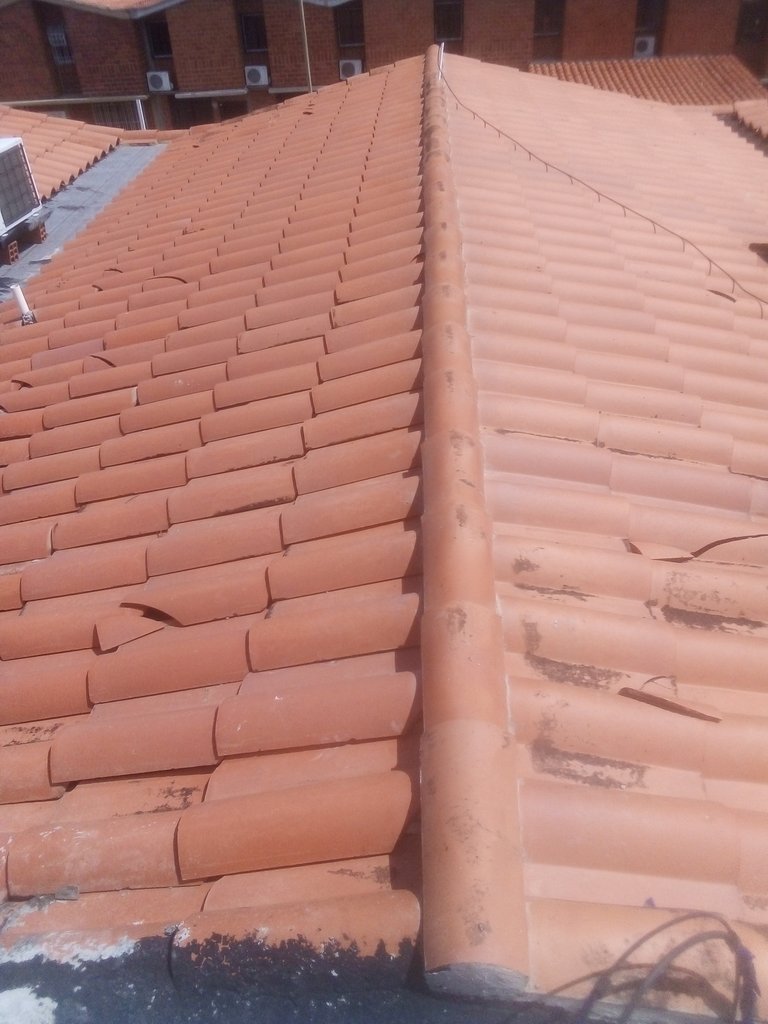 Two-water roof with its red shingle cover
Techo dos aguas con su cubierta de tejas rojas
---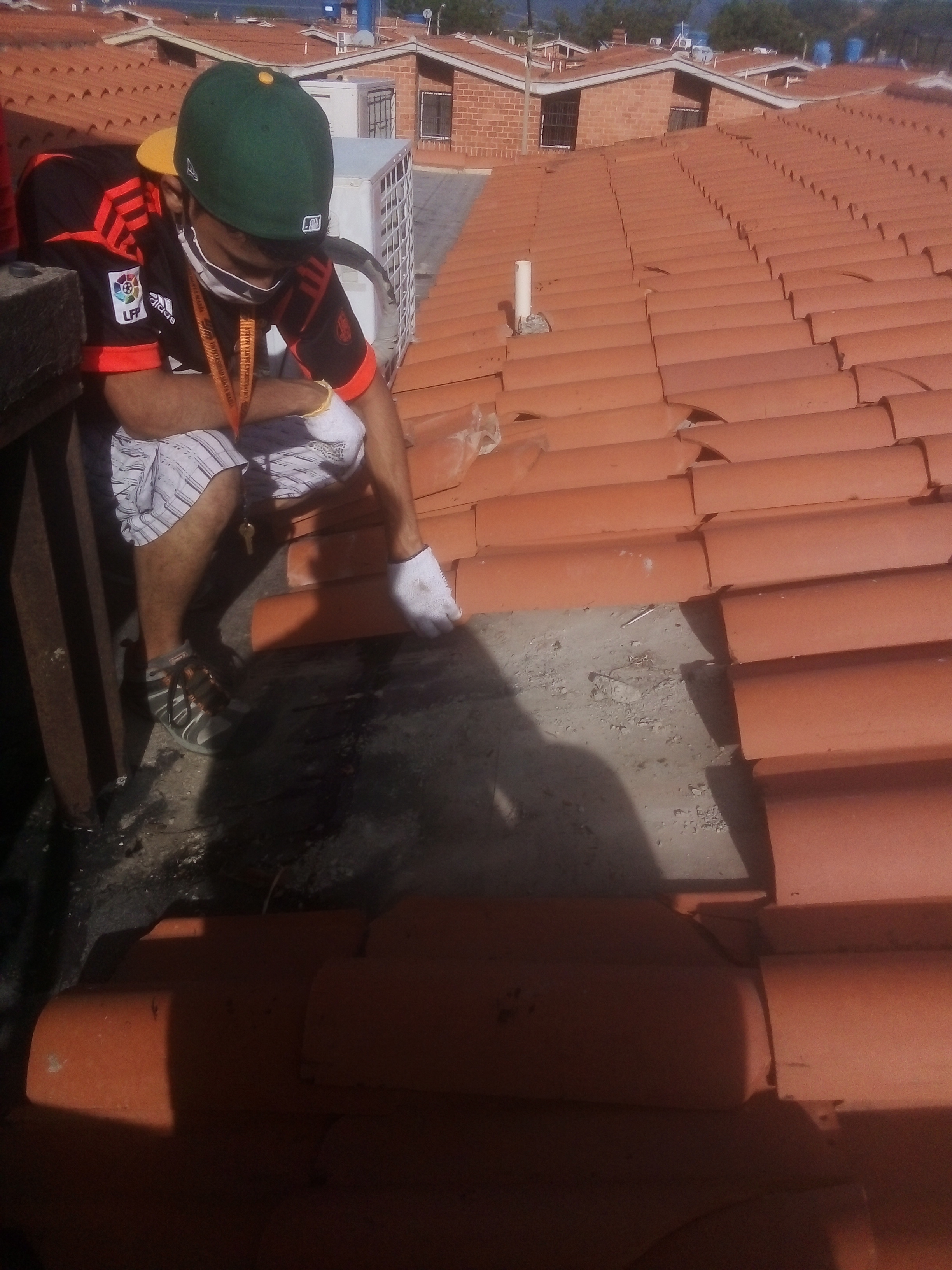 Lifting the shingles to assess the roof asphalt sheet.
Levantando las tejas para evaluar el manto asfáltico del techo.
---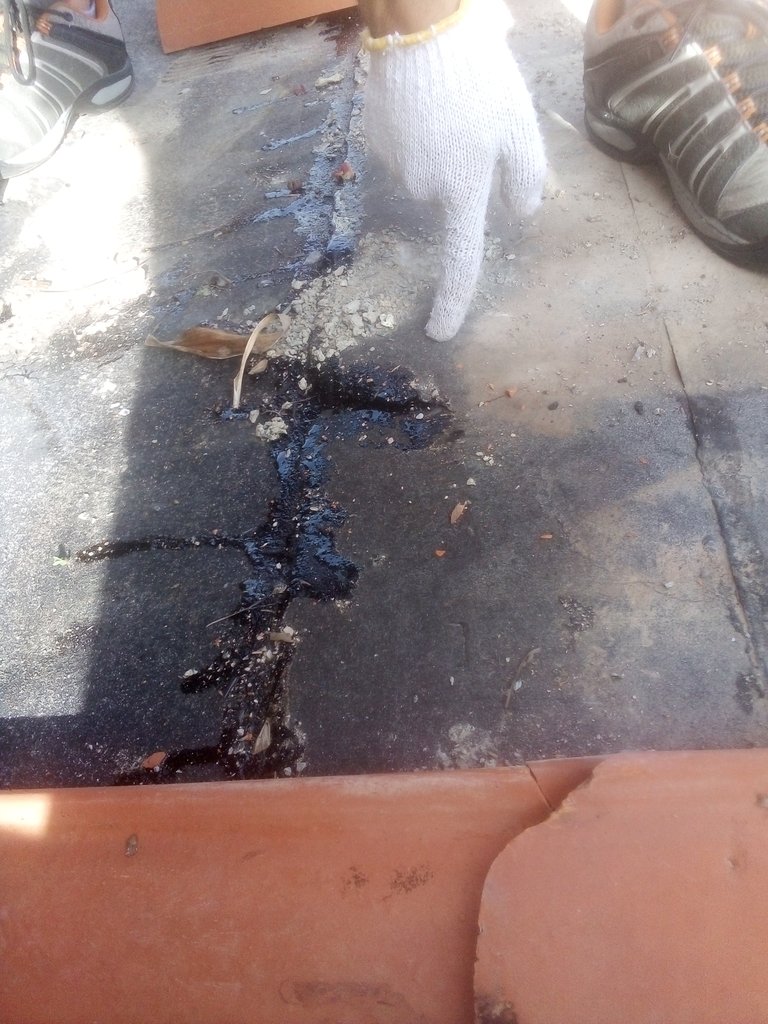 Damage to the asphalt mantle.
Daños en el manto asfáltico.
---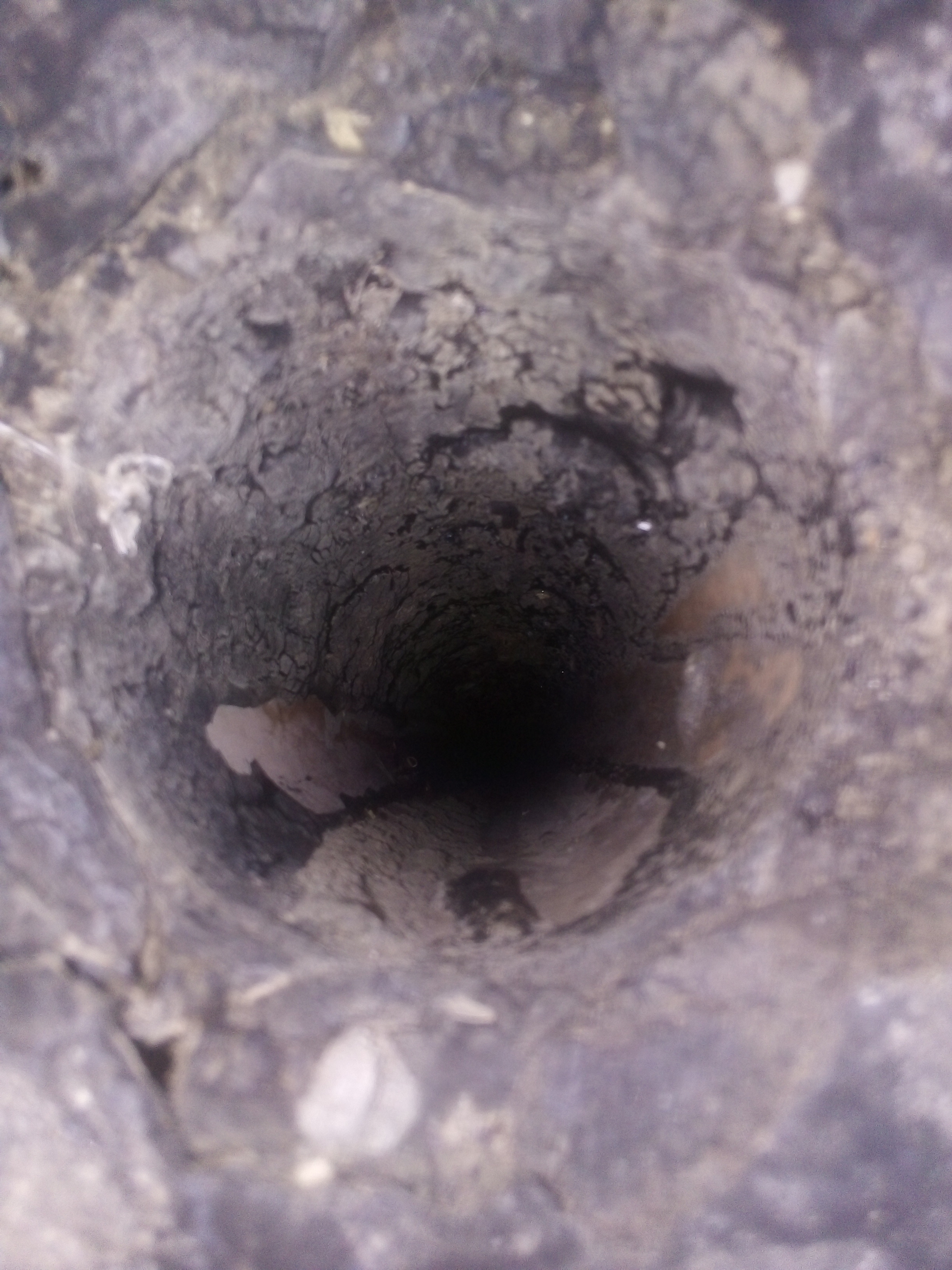 Damage to the mantle covering the drain pipe.
Daños en el manto que cubre el tubo de drenaje.
---
     For this work the customer was proposed to purchase the following materials: 👇👇👇
     Para este trabajo se propuso al cliente comprar los siguientes materiales:👇👇👇
---
Replace a total of 60 damaged tiles.
3 Gallons of imperlet brand liquid petroleum to protect and seal cracks in the deteriorated mantle.
1 Pot of orange waterproofing paint to protect the surface of the mantle and match the tiles.
Sustituir un total de 60 tejas dañadas.
3 Galones de petróleo líquido de marca imperlet para proteger y sellar fisuras del manto deteriorado.
1 Cuñete de pintura impermeabilizante de color naranja para que proteja la superficie del manto y combina con las tejas.
---
     Activities to be carried out 👇👇👇
     Actividades a realizar👇👇👇
---
Removal with shingle recovery.
Cleaning of the ceiling surface.
Application of liquid oil with roller on damaged mantle.
Repair of the mantle covering the roof drainage.
Application of waterproofing orange paint.
Installation of shingles on roof cover.
Remoción con recuperación de tejas.
Limpieza de la superficie del techo.
Aplicación del petróleo líquido con rodillo sobre manto dañado.
Reparación del manto que cubre al drenaje del techo.
Aplicación de pintura impermeabilizante color naranja.
Instalación de tejas en cubierta de techo.
---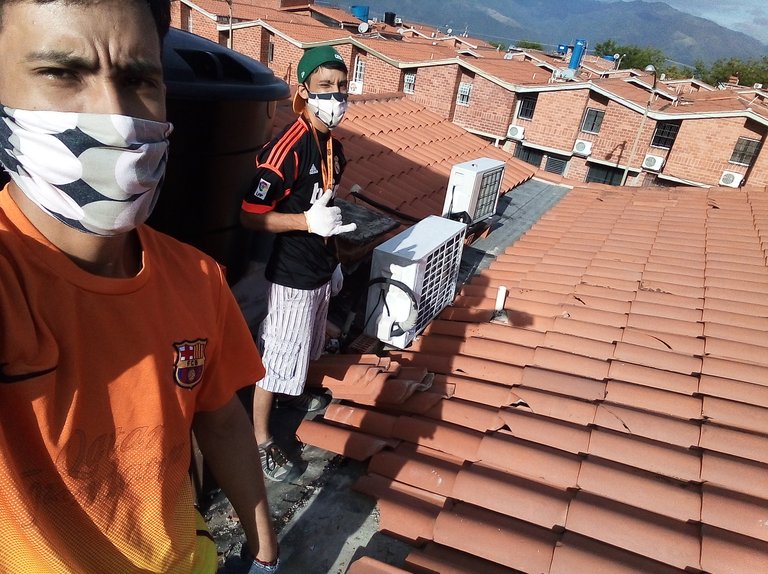 See you in an upcoming post. Thank you for reading 👍.
Nos vemos en una próxima publicación. Gracias por leer 👍.
---
Author, Autor:
Ing. Manuel Milano