Going back to the beginning of times, circular shapes were used in architectural and engineering designs to beautify buildings and garden features, likely as the sun and the moon played a big part in life back then. Arches were constructed as far back as the second millennium BC by the Romans and an even older structure that we can still visit today, is the prehistoric stone circle at Stonehedge.
Today we have many domed designs like here in the gracious old Roses & Crown building in Mossel Bay where they used attractive domed concrete trim to frame the windows and doorways, adding to the beauty of the building.

---
Arches are also used in Engineering design and here we see the Umtamvuna River Bridge that connects the province of KwaZulu-Natal with the Eastern Cape.
This is the largest steel suspension bridge in South Africa with a span of 206 metres and an archway that has a height of 35 metres above the road which in turn is 30 metres above the water level of the Umtamvuna River.
The natural curve of an arch dissipates the force outward thus reducing the tension and giving a bridge its strength.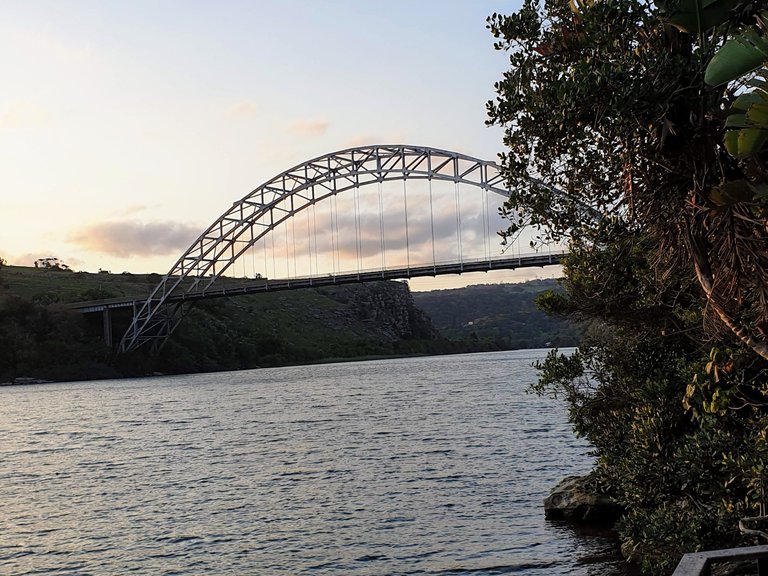 A stunning image showing the reflection of the arch in the water at the end of the day.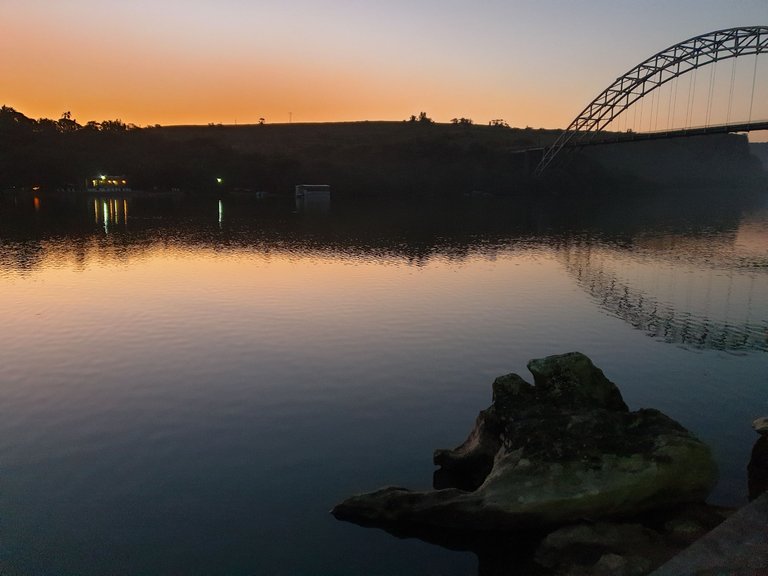 ---
There are many types of arches and the ones mostly used are: Round Arch, Three-Pointed Arch, Oriental Arch, Draped Arch and the Ogee Three-Centered Arch; as seen below.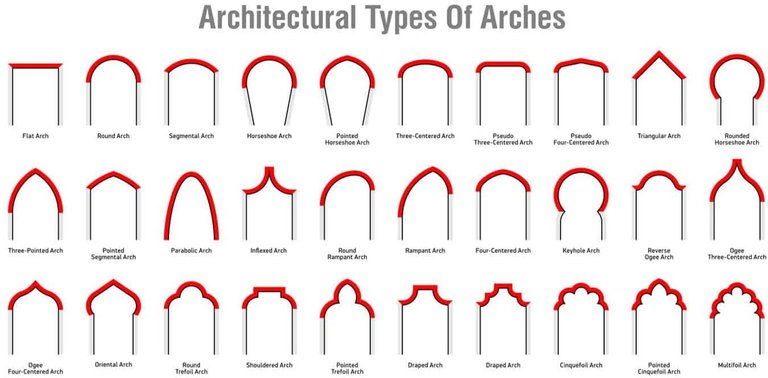 Image Source

This entrance to a holiday villa we stayed in looks really stunning with the arched concrete frame around the door, made even prettier by the etched glass.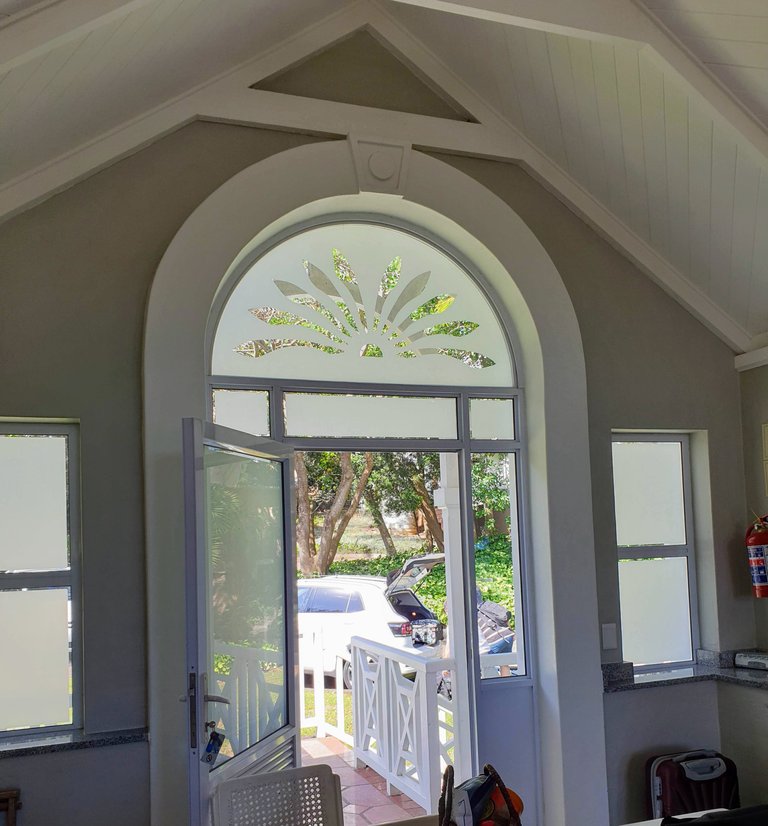 Constructing an arched brick wall
Before building an arched wall, one has to construct a wooden formwork so that the bricks can be built around it in a perfect arch shape. This supports the brickwork until the concrete has hardened, whereafter the wooden formwork is removed.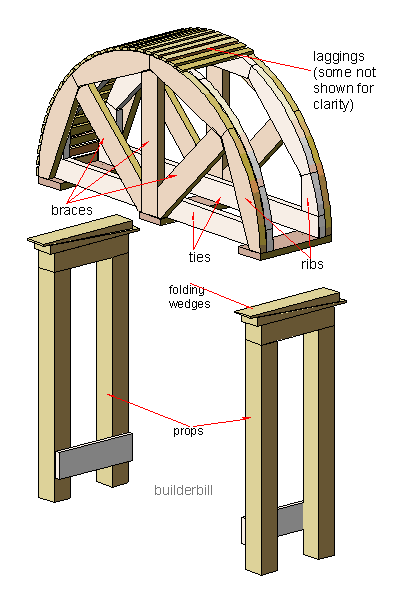 Source
With concrete work, door or window openings further require a steel or concrete lintel above the opening to stop cracks in the walls above the opening.
---
My favourite arched wall feature in our home is the very pretty clinker face brick wall in our BnB studio apartment. The brick is a very pretty grey/peach coloured mix, must have had a tint added somehow as they are not like the traditional clinker bricks which have dark patches where it's been burnt.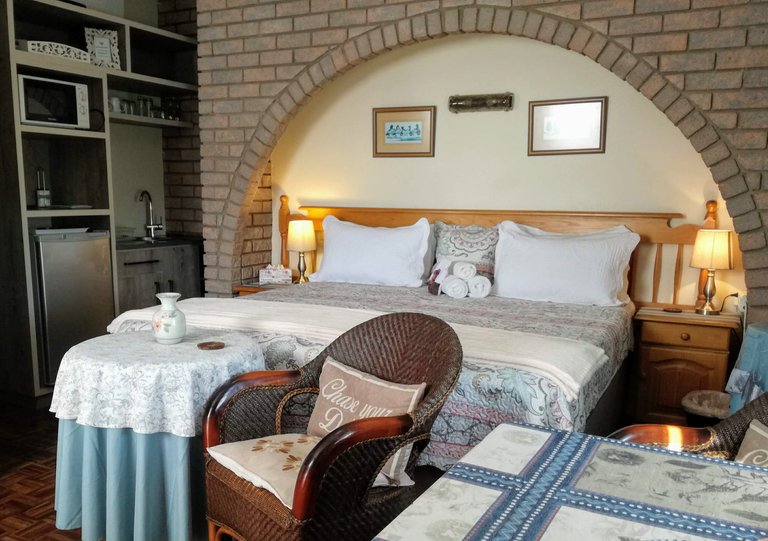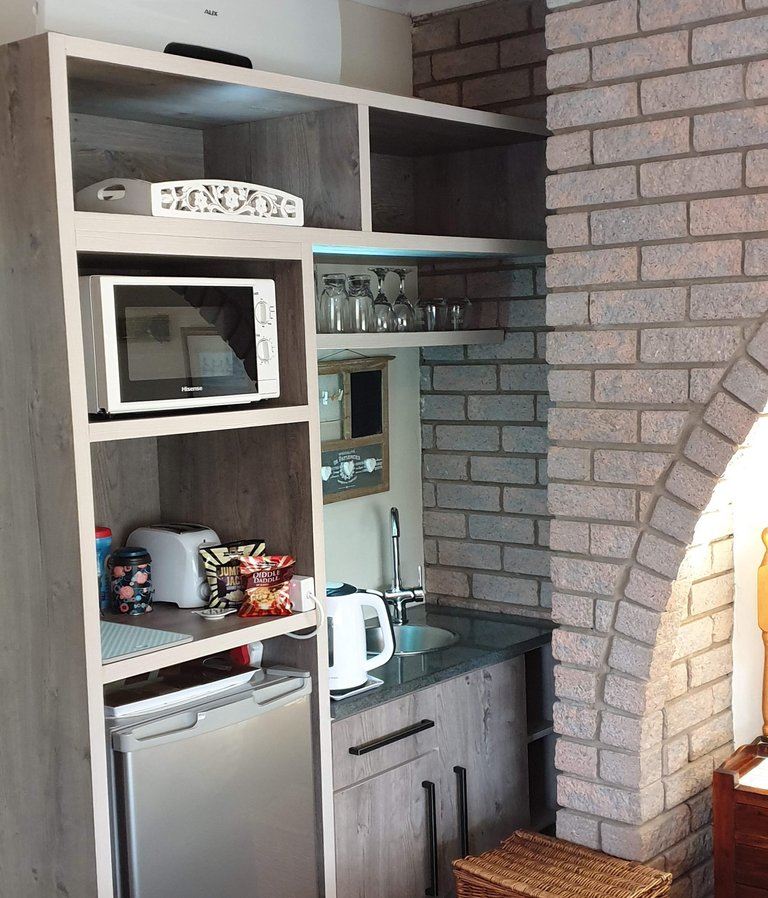 What is a Clinker Brick?
These are bricks that are placed very close to the coal-burning traditional kilns with resultant over-baking producing various warm rich colours.
They actually were rejects but became popular in the early twentieth century with avant-garde architects.
---
We love arches as can be seen inside and outside our home as well as our Lily's Cottage.
My brother made this steel pergola to support our bougainvillea, a creeping shrub, at the entrance to our pool. One can see how this creeper has grown and looks stunning when it's in full flower with its colourful purple blossoms.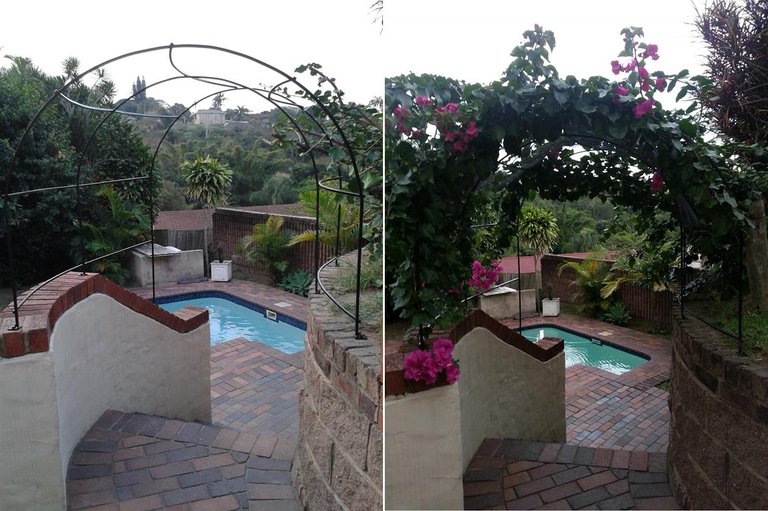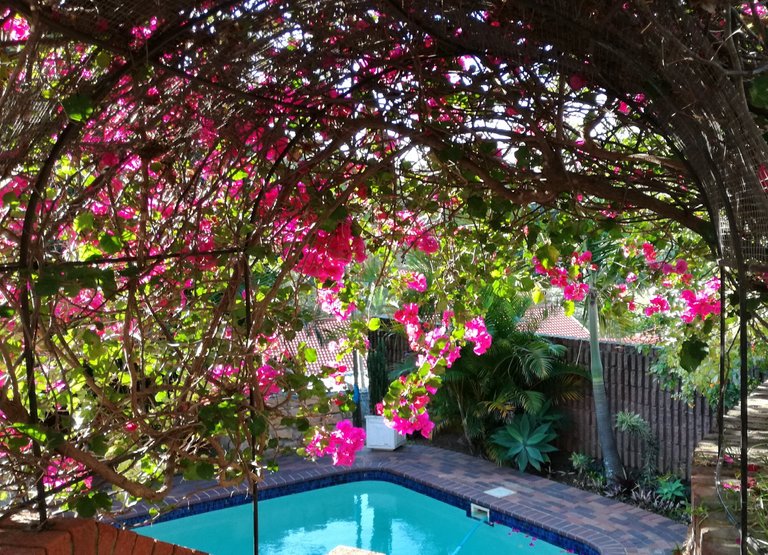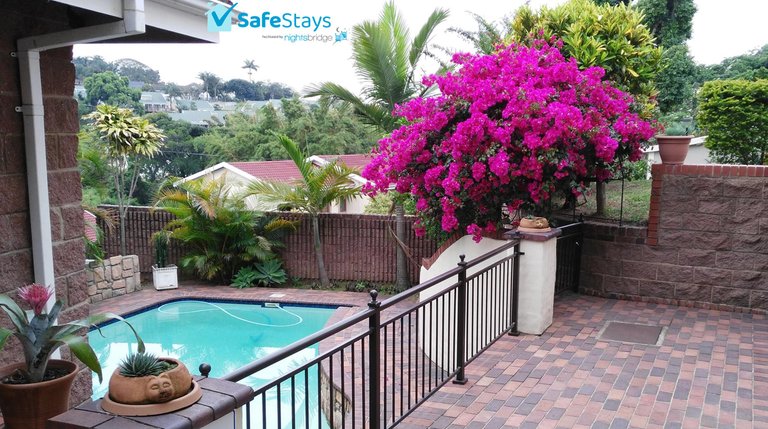 ---
So that was a different kind of arch, but here are a couple more brickwork arches used in and outside our home.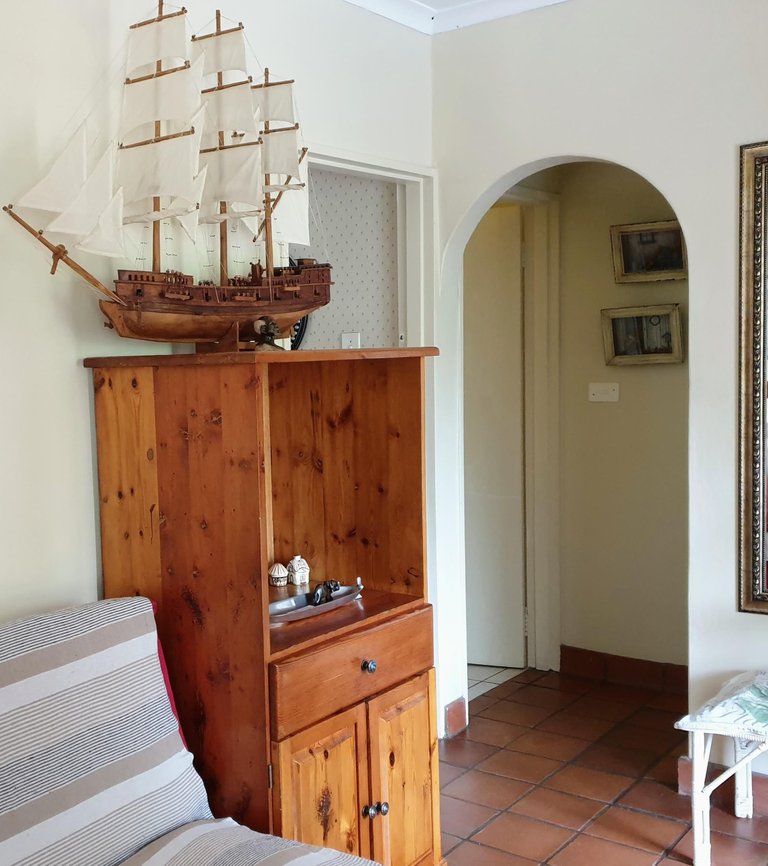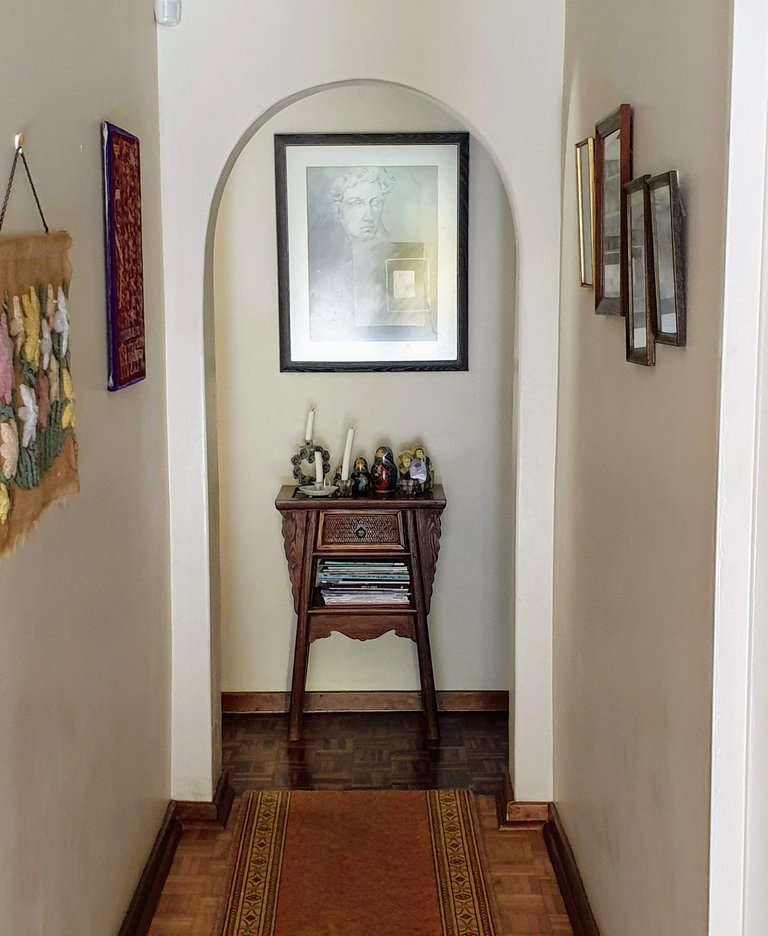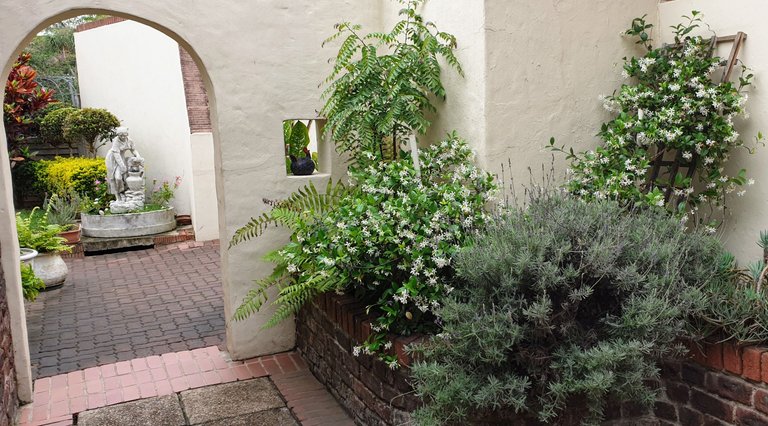 ---
We even used an arched design for our driveway gate and property fencing.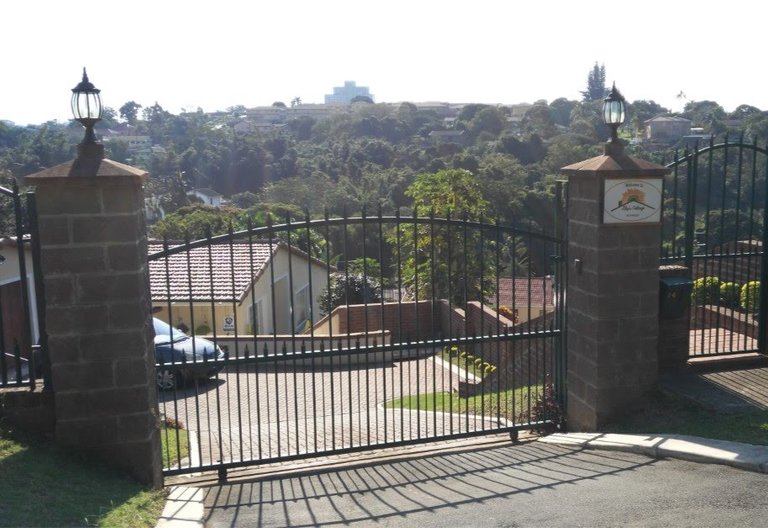 ---
An arched potplant stand made for us by a special friend.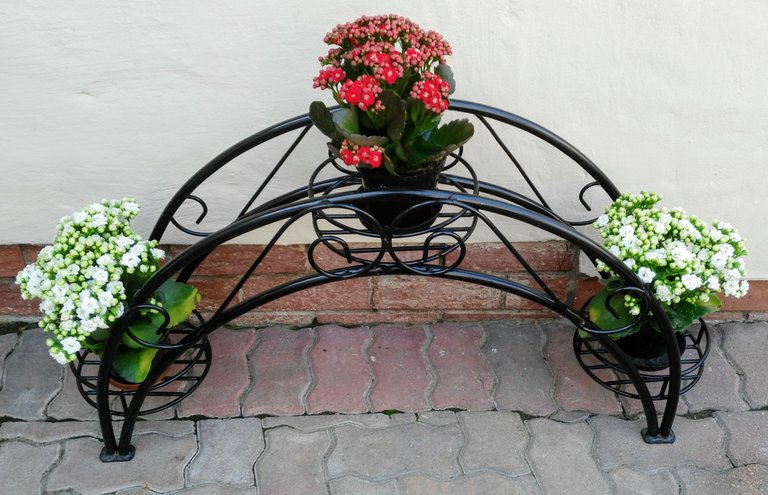 ---
The following arches are in the estate my brother lives in, where they have stunning architecture.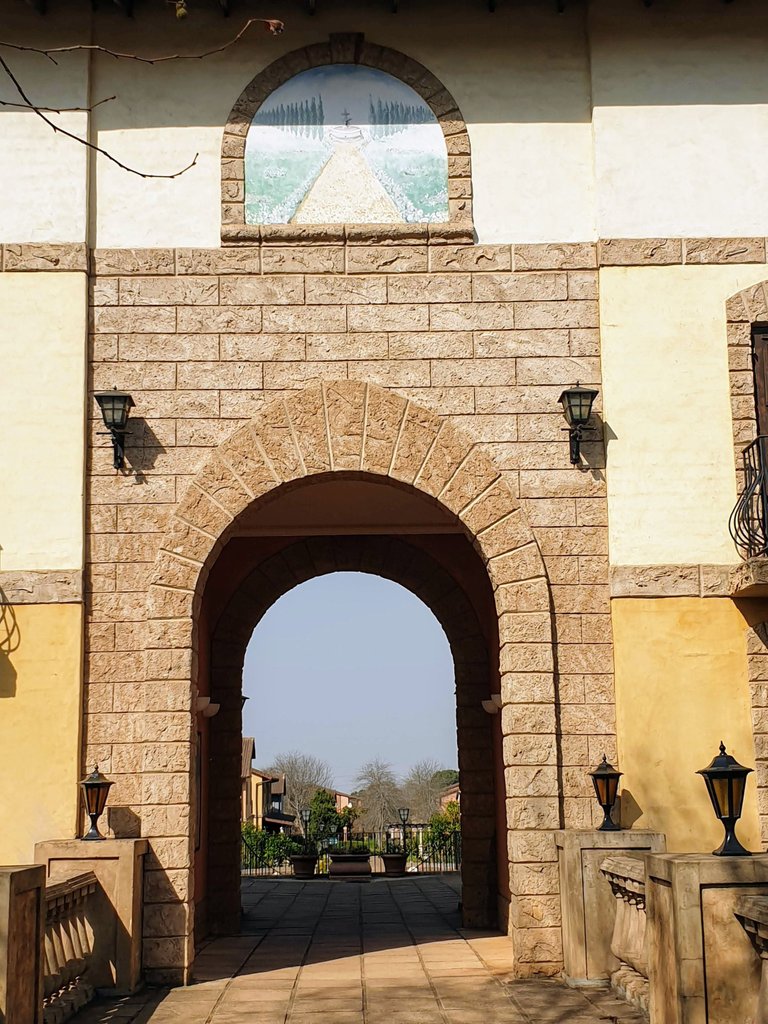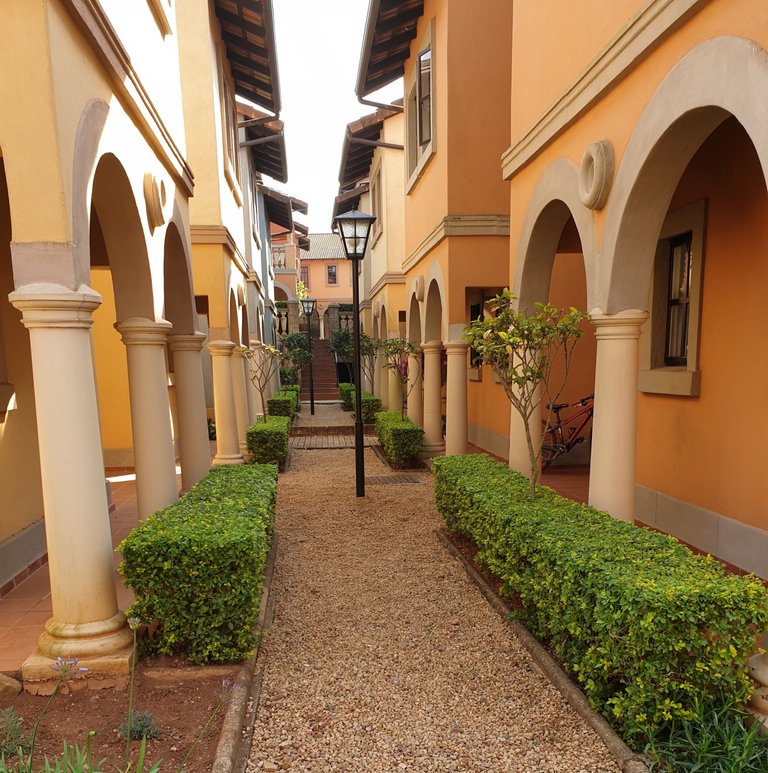 An arched feature certainly gives that finishing touch to many architectural building or structures. Banner created by @zord189



Original Content by @lizelle
Thank you for stopping by
Copyright @lizelle – All Rights Reserved


Do you know this Badge?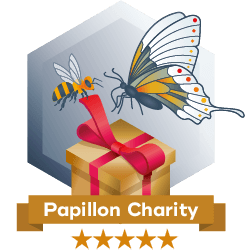 It says "Thank you for partnering with the Papillon Foundation by participating in the
Weekly Hive Charity Giveaway."
Do you want this Badge?
If you like this badge and if you want to help too, you can learn more about @combination and the badge in their blog post:
Some Exciting News! Badge release!


HIVE SILVER BLOGGERS
If you're between the ages of 40 and 100 and have a passion for blogging and cryptocurrency plus have some wisdom to share, please stop by and subscribe to the new exciting Hive Silver Bloggers Community that is already attracting some of the best talent here on Hive.




Banner created by @derangedvisions