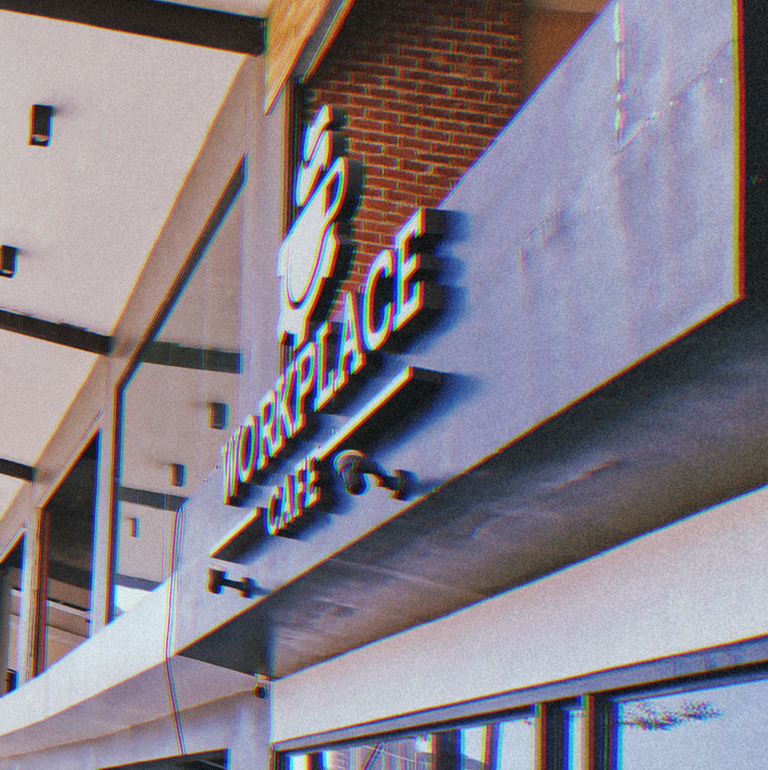 I went to coffee shops to relax and hang out over coffee, but not work. Out of necessity, I find myself working reports in a cafe. Almost a month ago, my hometown experienced the wrath of a super typhoon, and we still don't have electricity, and the internet is a bit unstable. I went to The Workplace Cafe to do some work since I needed to send reports.
Luckily, I was able to book after my initial try. I only spent a couple of hours, but it was an eye-opening experience. Looking at how each people hooked into their tablet or laptop screen is something I don't see every day for the last two years. It also shows how resilient people are as they work their asses off instead of waiting for the government to respond to what everyone needs.
As electricity continues to be scarce in our homes, people find ways to attend to their day job despite what happened. It proves that we are born to be resilient and adaptable to the changing circumstances that we experience. The typhoon was harsh and costly. Our homes got devastated, but I saw a silver lining to what we had experienced. Although we lost our homes, I saw how resilient people are when I saw a smile on our faces. We help one another rose from it.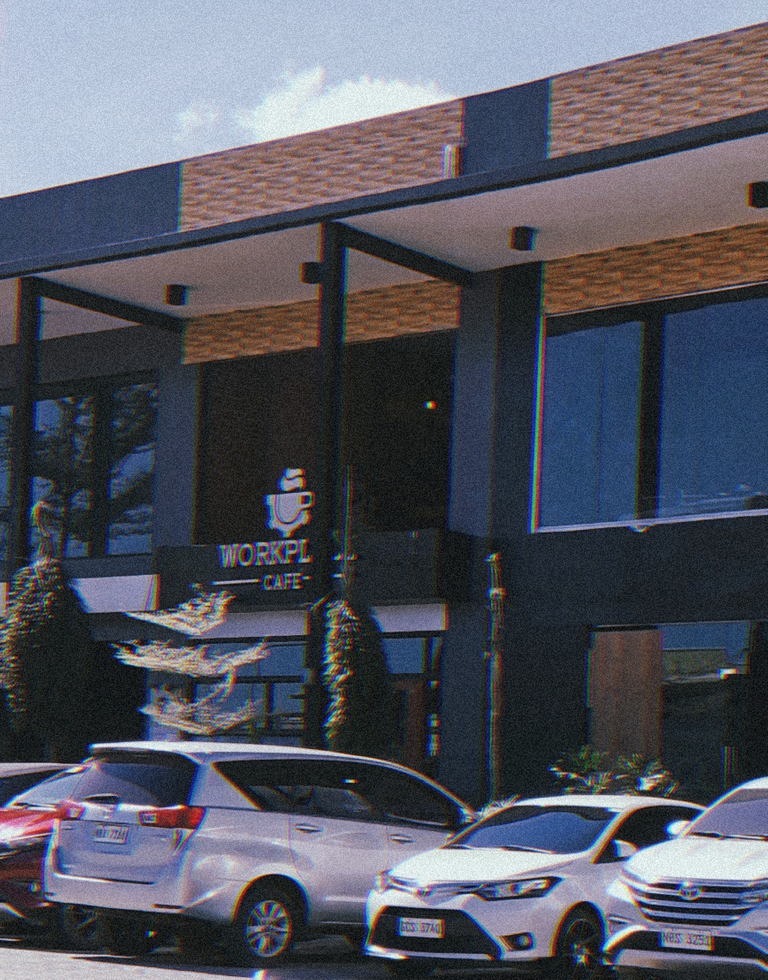 When the pandemic started, my work shifted to my home and an occasional visit to the office and lab. I spent my day in my room doing classes, attending meetings, and sending reports. From time to time, do some side hustles. I rarely see other people in my routine. When I was in the Cafe, It was an experience that I had never felt for a long time, working with around with people. It felt amazing to see how people connect with smiles, nods, and small chitchats. Although people work seriously in the cafe, I felt the coffee shop overflowing with energy and raw joy.
But don't get me wrong. I love working at home, and my introverted self will always be glad about it. Sometimes we missed being around (working) with people physically. When I was at the coffee shop, I was too curious about what others were up. Although the idea of peeking over what the others are doing seems scary and invades their privacy, I still glanced at what few people are doing since I am curious. Some people were doing reports for their classes while others were call-center personnel attending to calls or chats. I saw others just hanging out and playing games. Cafes have been a haven for work, study, and play with our home got no electricity and unstable internet.
---
Digital Nomad and Coworking space
---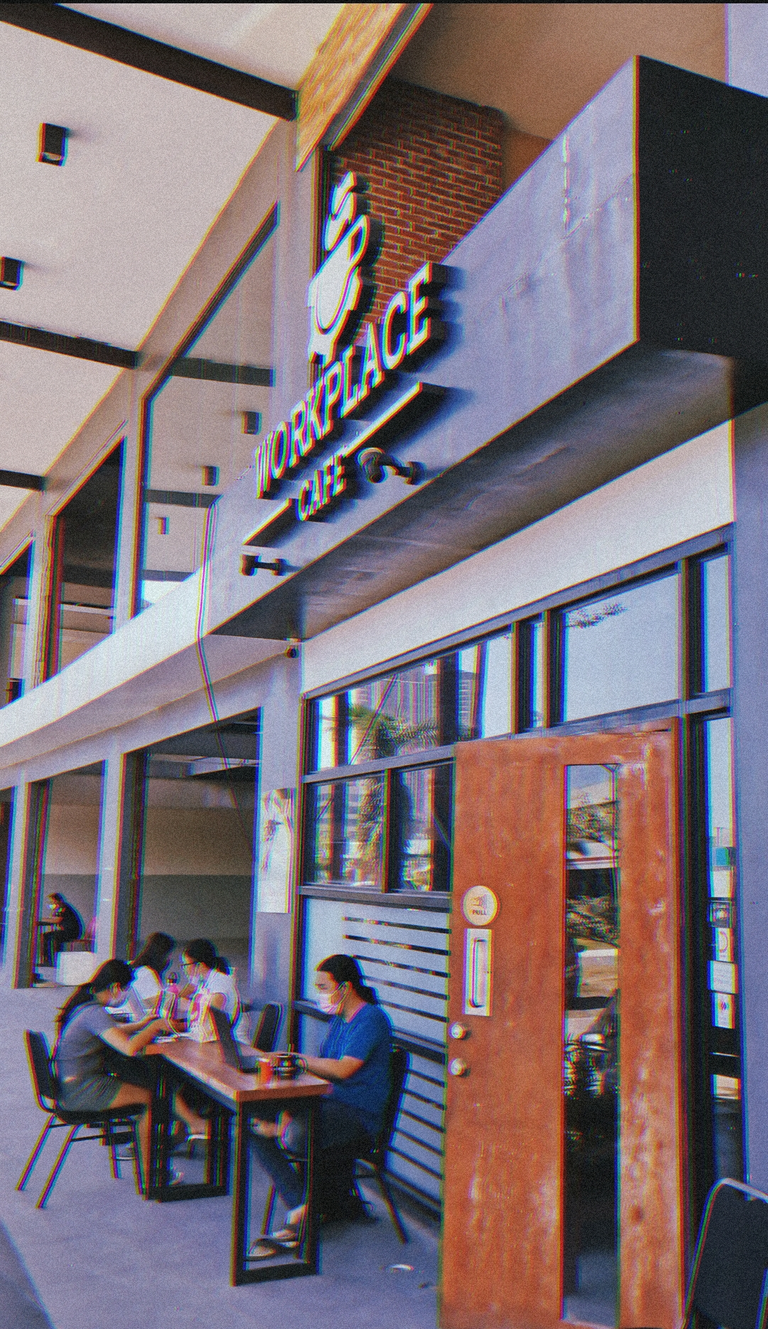 While sitting inside The Workplace Cafe and amused with the experience of observing people's busyness, it dawned on me that coworking spaces in cafes will thrive in the new normal. Remote work will be more popular than ever. Some friends opted to do remote work full-time and left their regular office jobs. It shows that we are productive beyond our workplace. We can work anywhere at any time.
We are in a period where being a digital nomad has been relevant than ever before. Technically, digital nomads have the freedom to work anywhere, which can be in a coworking space, cafe, public library, or even on a beach. What we have experienced may not be close enough to a digital nomadic lifestyle, but our work from the home setup is a glimpse of what life can be for digital nomads.
I had few options to find a workaround for my situation and attend work. I can go to the lab since it has generators, but I would have issues with the internet. I can work at home in an interval, allocating time for charging and timing stable mobile internet. The best option to rush and finish my reports in one go was to book a cafe. I may not be a full-time remote worker, but wandering around the city with a laptop and a to-do list will always find a way to have our work done. We can rent a spot in a coworking space or find a cozy corner table in coffee shops.
---
The Workplace Café
---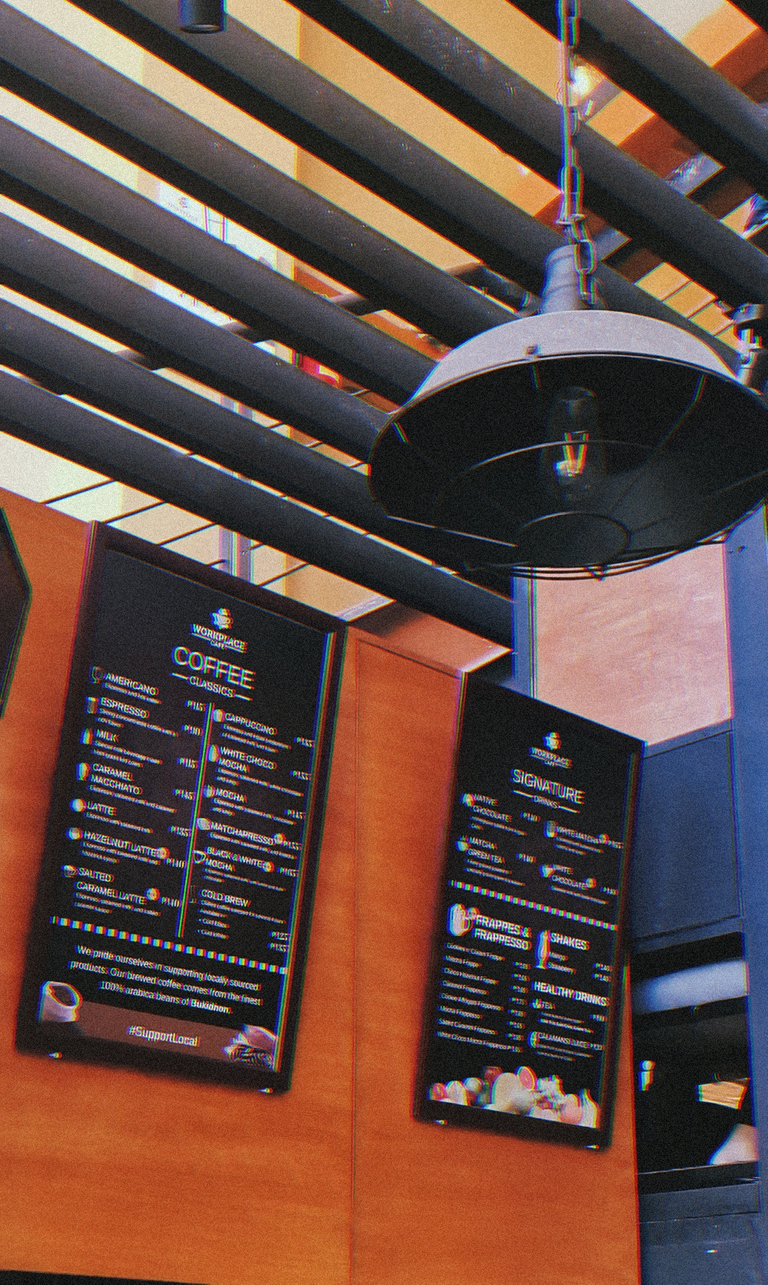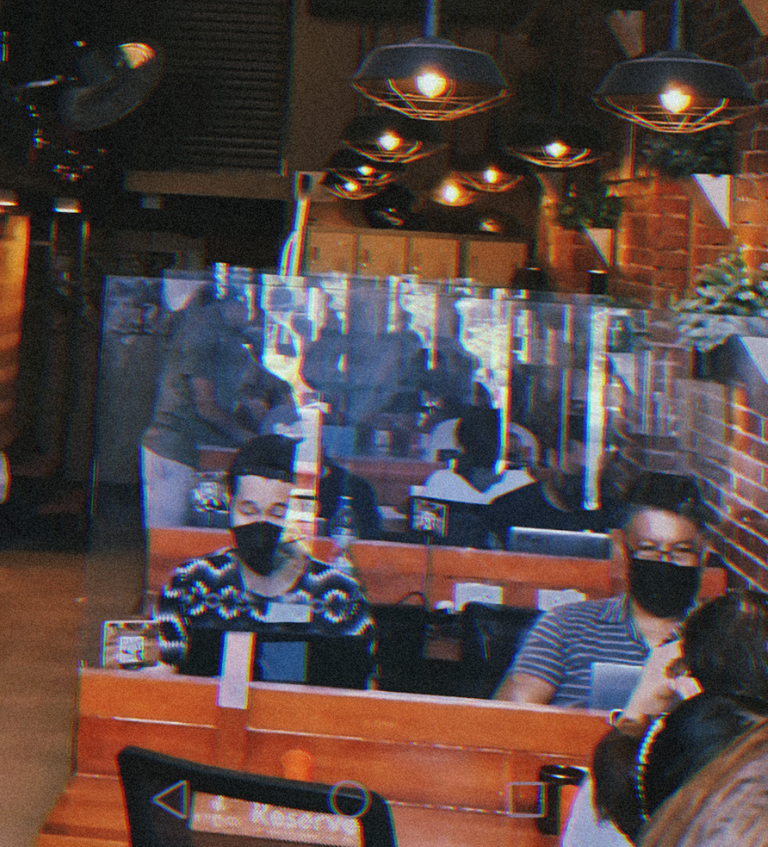 We have quite a few options to work remotely, but workspaces don't give the same experience. Some places suit better to getting work done. The Workplace Café is a Coworking space that doubles as a café too. It is in Jamestown, Mandaue, a few meters from Parkmall. The Workplace Café isn't a traditional Coworking space as we can have all the amenities of the café in the mix. It is seemingly affordable too.
They offer everything I need to stay put for a while. The café has a whole menu of affordable food options. The coffee was good. The cubicles and Coworking spaces are a bit cramp but manageable. It has comfortable height-adjustable chairs. I can't describe well the second floor's appearance. However, I took a glance. It has a lounge and some beanbag napping. At that time, it was a bit crowded, So I never appreciated the second floor, but it is spacious.
The restroom is clean and somehow good for my nose (I have sensitive sinuses). I am looking forward to having my gadget charged and decent internet since I don't have it at home. Each tabletop and cubicles have electrical outlets that I can't find in the other cafés in the area. They have good wifi too, even after the typhoon.
The interior design of the place gives a cozy and focused ambiance. The second floor has plenty of daylight and sunlight with the front glass wall, but it broke due to the typhoon. I find the sitting space is quite tight, but it is alright for me. The interior and the furniture are decent except for the middle section. If someone is claustrophobic, they would not wish to pick that. Overall, I find the spatial experience pleasing. I would personally book again.
---
Until the next coffee
---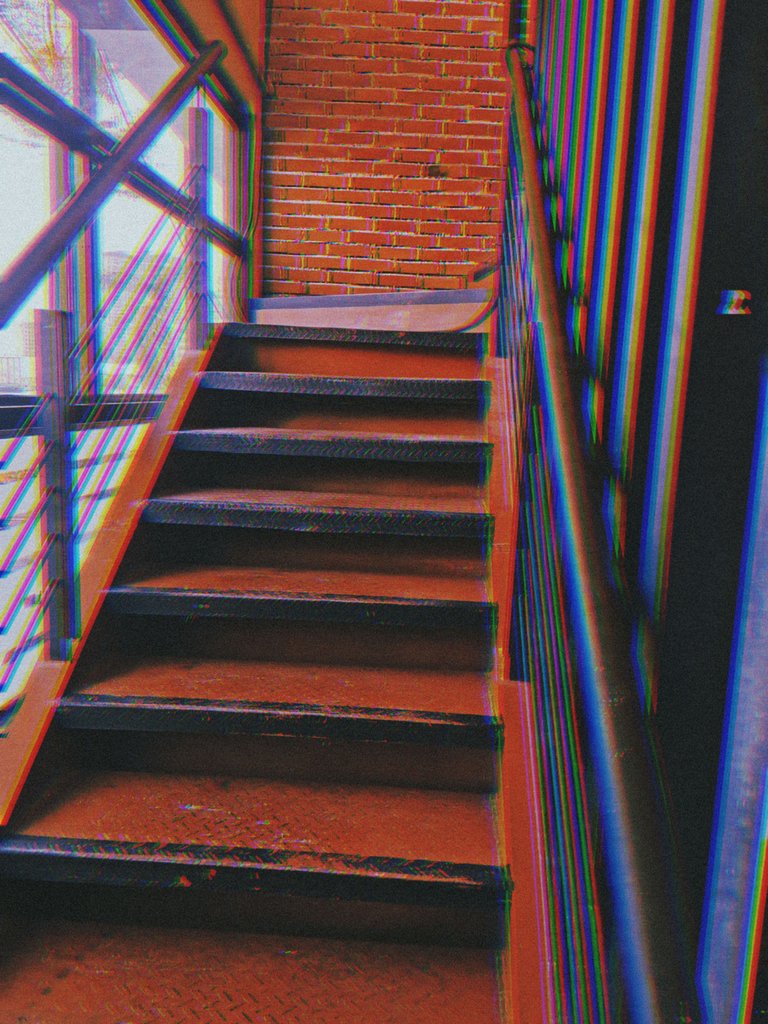 This Sunday will be a month since the typhoon hit us. We still don't have electricity by then. I am a bit patient with everything, but the electricity repairs get into my nerves lately, especially with a lot of work to catch up on. Coworking spaces and cafes have been my haven for the past few days.
While I had a few great options for places to get work done, I still prefer to work at home. A café is a good place, but sometimes I feel uneasy when bookings are too crowded. It depends on our preference. A good interior that promotes a warm ambiance will surely help as much as a piece of decent furniture.
Sitting on the couch with my dogs and cat can be tempting these past few days. Sometimes I stare blankly in my broken window when we are waiting for materials for repairs to reach our home. Sometimes I sit on the balcony and have some chitchat with my niece. When my works are dependent on electricity, life pauses. It is just so tempting to sit and sleep and do it all day.
Having spent a few days in a coworking space and cafés, I realized that the typhoon has a silver lining: the cafe was full of people working they're assess for their dreams and putting food on their tables. It shows how resilient people are despite the typhoon and the ongoing pandemic. The cafés and coworking spaces save the day. It is a place that welcomes everyone either work, study, or play.
---
Featured photos are courtesy of the author.