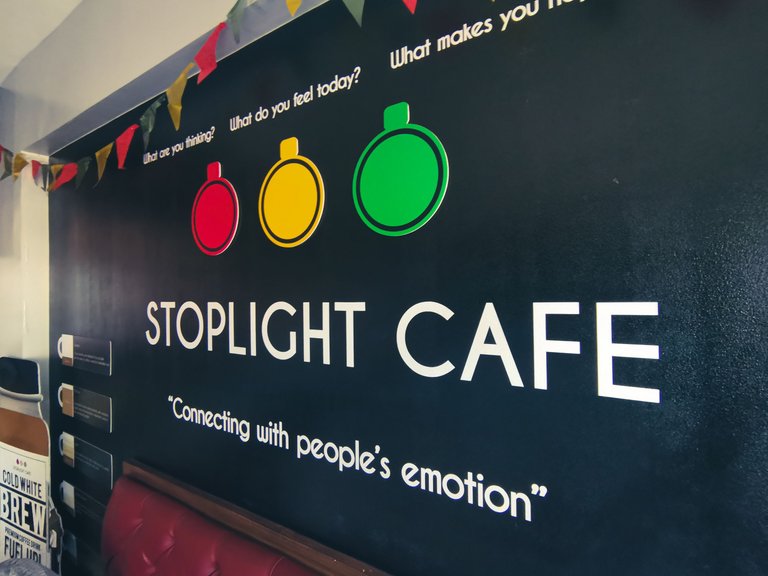 I love drinking coffee, but I often don't visit Cafés to sip coffee. In the past few days, I spent some time in Cafés to work some papers for my day job since electricity and internet unrestored at home after a super typhoon hit us. I spent a couple of days at The Workplace Café (check out my previous blog) and at The Stoplight Café.
While working from Cafés in these past few days, one thing was common. We are more alone, together. I saw how people silo into their gadgets while trading occasional smiles and glances. I sipped over my cappuccino and glanced over the people in the Café, wondering who are they and what are they doing.
There are a lot of things going on inside the Café. Some people sat there to enjoy a cup of coffee. Others were busy working on reports and receiving calls from work. While I was spending some time in the Café, there were days that it was jump-packed with customers, while some days were tranquil. I like the latter more.
---
Work with Tranquility
---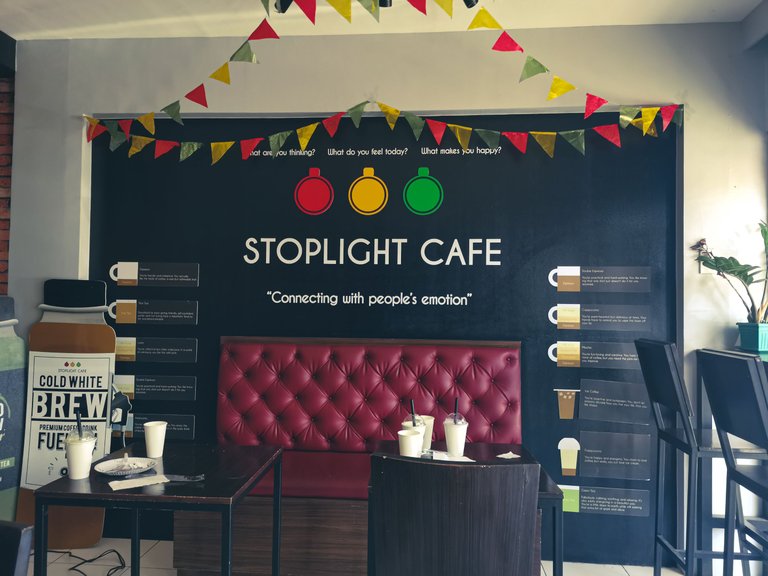 After spending two days at The Workplace Café to meet work deadlines, I pushed myself to be productive and finished it in two days. I completed most of the tasks to submit, but there are still left undone. I spent extra days in The Stoplight Café to finish what I needed to be submitted.
I finished my work earlier and spent the rest of the time enjoying the place. While rushing all my work and attending to repairs at home, I felt drained. That tranquil afternoon at The Stoplight Café helped me relax a bit from all errands and circumstances that I experienced this past few days.
I did finish my work and submitted it on time, but I still have a backlog of research work and blog drafts to complete. I did not work on that. I chose to enjoy my cappuccino and the spatial experience and the tranquility that The Stoplight Café brings. My crazy work schedule last November taught me that it is easy to fall trap with our never-ending to-do list.
Working our asses to the limit sometimes doesn't bring results but only drains our creative energy. We are always on the go and improperly consume information. With a lot of work left undone, we feel guilty to take a rest. That afternoon at the Stoplight Café, I felt relaxed and became productive.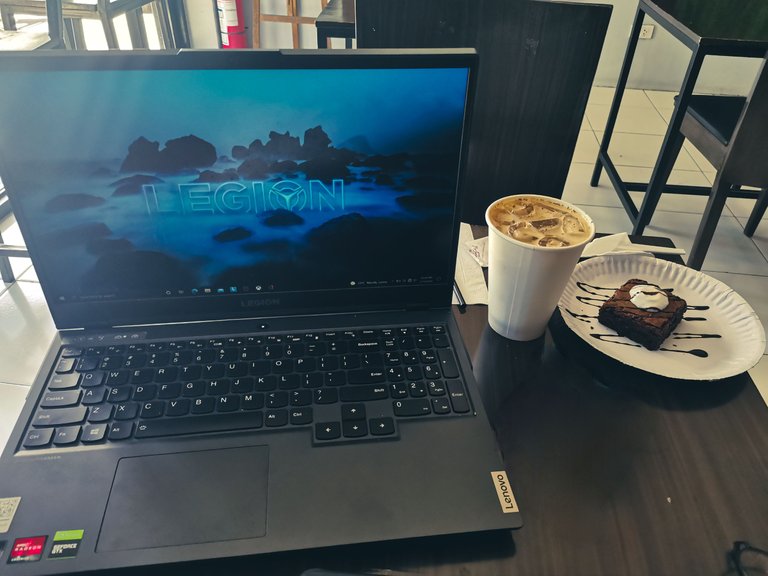 It shows that we are most creative when we have enough sleep and play. When we enjoy, we become productive and produce good work results. When we are in a hurry, we forget to settle. We need some time to breathe. I needed a breather, especially what happened in the last weeks.
We phrased work and tranquillity with quite different meanings. We often describe tranquility to a monk on a hilltop or sitting on a beach, while work is all busy and hustle all day. While in The Stoplight Café working, work can coexist with tranquillity.
Tranquility inspires us to take a breather and rest when we are overwhelmed with never-ending work. We feel and experience the place we work. Some people felt boxed by the walls and cubicles at the office. As remote work became more relevant than ever, cafes and coworking spaces will always be in the picture.
A lot of these reflective thoughts came out over sipping my cappuccino at The Spotlight Café. It shows that the places we go to affect our emotions. Our spatial experience boosts when we connect with it, whether the space is poky or spacious.
---
The Stoplight Café
---
The Stoplight Café, Ibabao Estancia, Cabahug St., Mandaue City, Cebu.
It caters online orders at shop.stoplightcafe.com or on Food Panda App.
You can check out them on Facebook
Many opted out to do their jobs from a Café. While Café is more popular with freelancers, office workers enjoy working there too. Since pandemic and remote work is more popular than ever, we saw several options to work effectively remotely. Cafés and Coworking spaces rose in the discussion, but some places are far better than others.
These past few days I worked in a Café and experienced what it is like to work in it. I shared previously my experience with The Workplace Café and how it packaged the space as a Coworking space and a Café altogether. The Stoplight Café is a coffee shop across Cabahug Street in Ibabao Estancia, Mandaue. It isn't as popular as the other coffee shop in the area, but it is decent.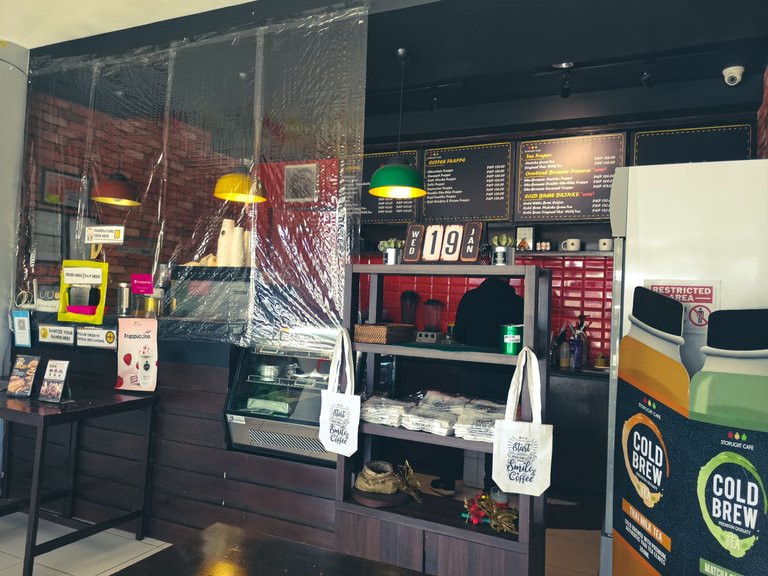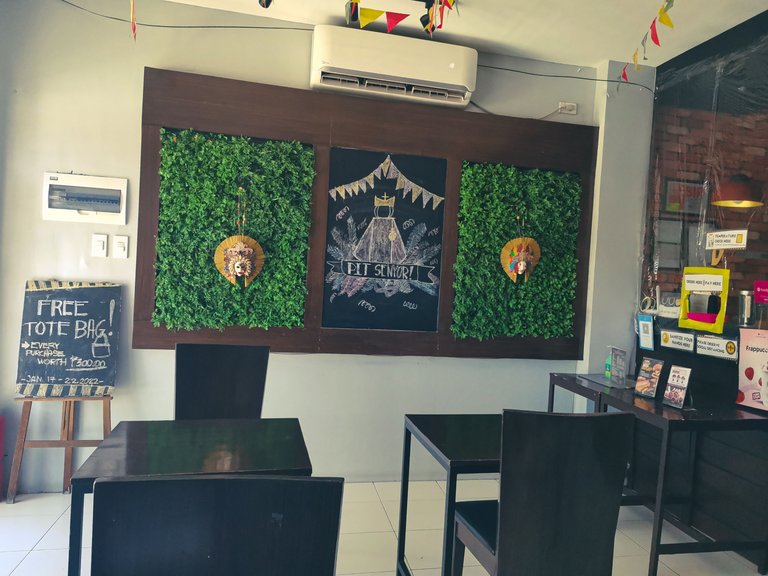 The Stoplight Café lives up with its slogan: connecting with people's emotions. The glass front facades house the iconic logo of the Café that resembles a traffic light. The space is not as spacious as compared to coffee shops in Parkmall or The Workplace Café, but it can cater to around 10 to 15 customers at once.
The interior wears a wood tone color profile while cholate brown furniture fits well. We can see a decorative piece near the counter with a board that changes the writings depending on the occasion. It has a Sinulog festival theme at the moment.
When we enter the coffee shop, the accent wall captures our eyes which bears the Café's name and creative statement for each coffee. The backsplash on the barista's workstation stands out. A long table fixed against the glass front facade with elevated chairs. It also has outlets to charge our gadgets when we run out of juice.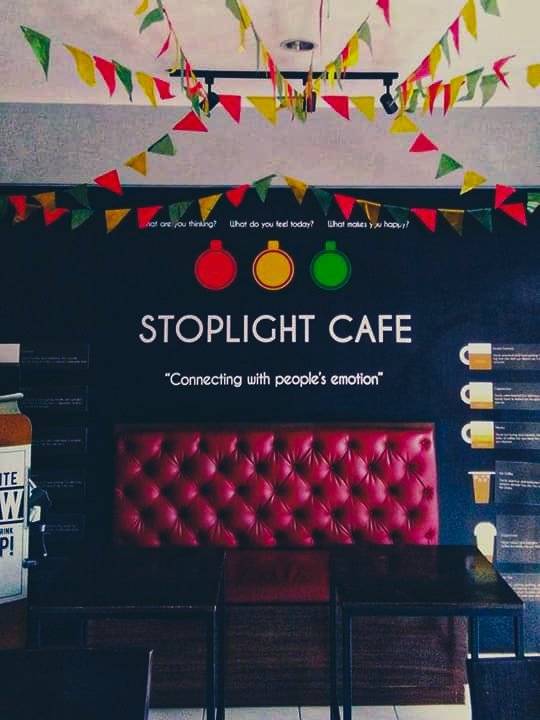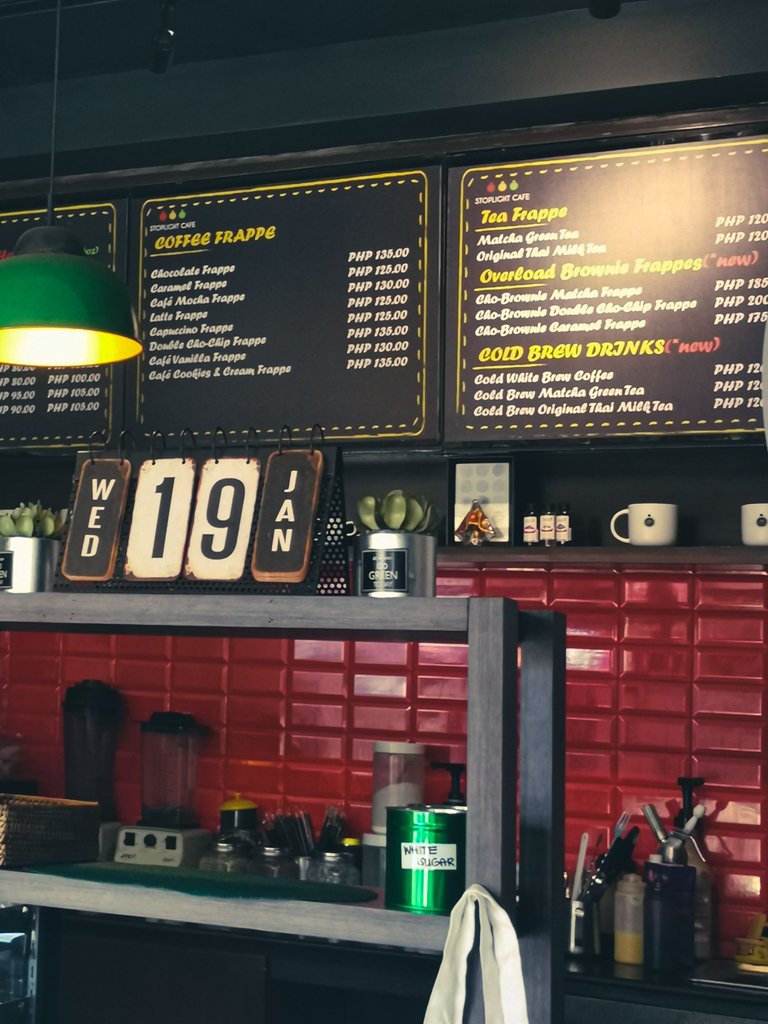 ---
Working in Café for a couple of hours, it is natural that our bladder will need to unload. At first, I thought The Stoplight Café doesn't have a restroom. Technically, it doesn't have inside the Café, but the building where we can locate the Café has. It is a public restroom, but it is regularly clean.
Since I don't have electricity and internet at home, for the time being, I'm looking forward to having my device charged, and having decent internet is what I looked forward to in the Café. The Stoplight Café did not disappoint. I was able to charge up my gadgets and connect to the internet.
While working for a couple of hours, food will not be an issue at The Stoplight Café. They have affordable coffee and food. I often order an iced or hot cappuccino and chocolate fudge brownies. The frappes are good too. The place isn't crowded, and the ambiance is cozy and tranquil. I would visit The Stoplight Café again and enjoy the spatial experience.
Until the next coffee
The pandemic has been over two years now. Working from home offers us the luxury to stay at home and still have work. But it slowly erased the boundary between work and home. That is why some people opted out to work in Cafés and Coworking spaces. With my situation, it is a different story. As much as I love working at home, out of necessity, I need to go to Cafés to complete some work since I still don't have electricity and internet at home, even more than a month after the typhoon. Working at Cafés, I realized many things. It opens up newer and fresh perspectives towards life and work. Caffeine in our coffee refreshed us, but the tranquility experienced from the Café is a game-changer.
---
All featured photos are courtesy of the author unless specified.