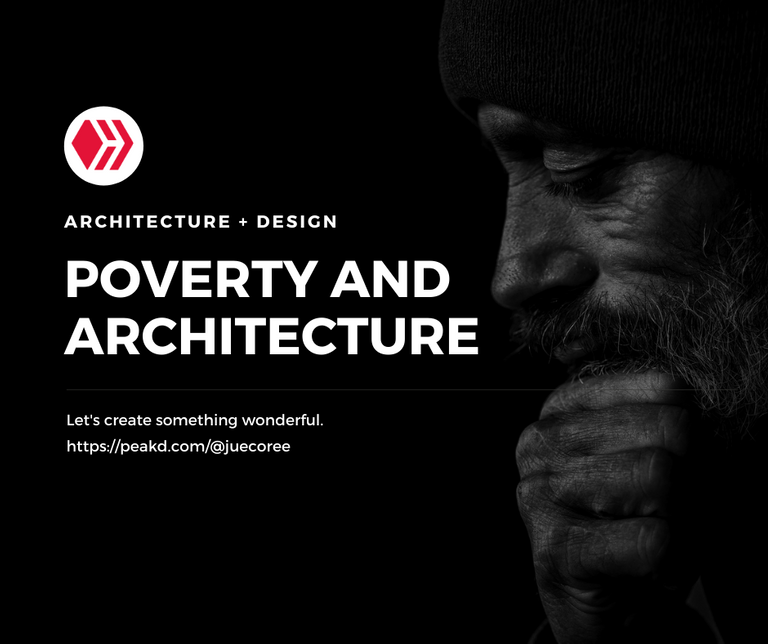 When we talk about sustainability, we often attach it to climate change. Sustainability is beyond climate change, and it is about creating a better world and driving change, not just for electricity or dwellings but also for economics. It is confronting harsh truths in our society by having a sustainable means to address them. It is not the famed race to net-zero carbon emission, but it is a much bigger cause dealing with climate change, natural resources loss, and inequality.
As we thrive in the urban age, we need to address the scarcity of means corresponding to urbanization. We need to find a solution to optimally use our resources and provide a viable and affordable means, like housing and food. If we fall short, we can't expect people to stop coming to cities where job and economic activities. It will result in informal settlements and become homeless. Architecture can find means to our climate and social issues like poverty, inequality, and segregation.
We often see architecture as a shade between the line of being an icon or for utility. I think a good one sails between the lines. Architecture can be a place that is not really iconic or aesthetically stands out, but it support and exemplify everyday life. We can say that architecture is a cultural and social object that has aesthetic qualities. Good architecture can have both aesthetics and utility. But it is sad to say that it could be a rare find to see one. With priority in profit or becoming an icon of the modern built world, sometimes architecture trades off utility. If for utility, we don't usually gamble on aesthetics, like modern urban housing is.
---
---
Poverty is one of the social issues in urban life. The causes vary that there is no one-fit-all solution due to the diversity of people experiencing it and their needs. Housing is one of the urban life necessities, together with human and clinical services. Since poverty results from excessive expenditure, housing can help poverty reduction, having a community of affordable housing. Public spaces are vital to gain social capital and, together with architecture, can form meaningful new relationships between people. Without community architecture, our public spaces become empty literally and figuratively.
Architecture starts by understanding the problems like waste, urban congestion, migration, social tension, and even politics thrown in the mix. Cities amplify these issues, and it is very evident and affects how we connect with architecture, space, and society as a whole. Our building can be porous or obstructive in the public eyes or opaque, accommodating, or sometimes offensive. Architecture can be a booster of social issues like people in condos seen to be well-off while those at the slump were a burden of society. A nasty building with vandalism and peeled paint can be impoverishing. I think every aspect of architecture affects poverty and sustainability. Like the design, construction and maintenance stimulate job opportunities and encourages us to be sustainable.
---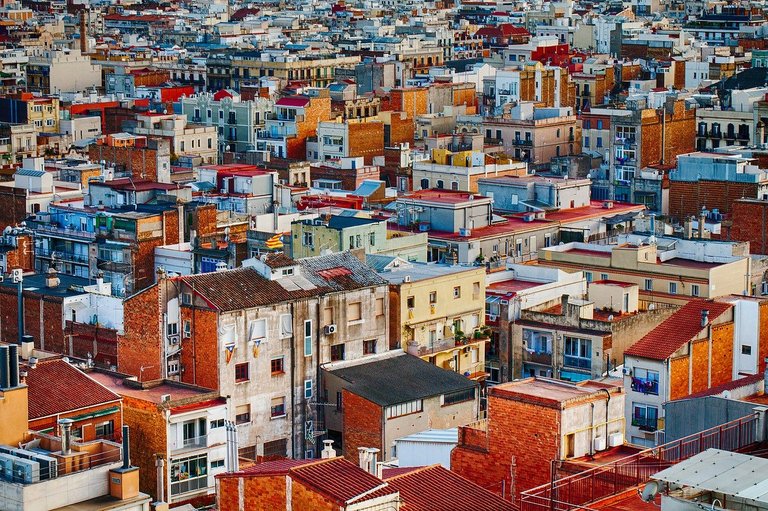 ---
As architecture is a design discipline, it focuses more on problem-solving than building construction and gives architects opportunities to help with poverty reduction. Architecture has all sorts of approaches to poverty reduction, like social housing that we see as a launchpad for social change. Architecture can scale up space to provide homes that are affordable but comforting. It can transform impoverish part of the society to generate income and provisions like farmers' markets, fairs, and festivals.
Architecture can create affordable but livable housing in response to our growing urban populations despite constraints in funding. With affordable housing opportunities in cities, people can remain close to cities where jobs and economic resources are. It not only provides shelter for families but serves as a means to alleviate poverty. More housing that is equitable and accessible for people can help with poverty, like how Singapore helping their people with housing. Architectural and urban planning plays a vital role in accessible, affordable, and livable urban housing, exemplifying that housing is a commodity.
Historically, affordable housing started to provide adequate and economical homes for people, but, sad to say, it evolves into a towering, box-like concrete structure that lost the sense of community and it seems too isolating. We see that despite good intentions to provide housing for impoverishing people, we forgot to make a built space that accounts for people and their community. We can agree that public housing can shelter us and give us opportunities for poverty reduction, but it has to be affordable and livable.
---
---
To design for poverty is designing with people first. It is a bit cliché statement, but it is relevant. Our built cities have disoriented to what matters in the design. We blindly focus on designing a space for people and not with people. We forgot that architecture is about connecting the built world, people and community, to make us comfortable and not just a mere display of aesthetics. City planners can plan out the city by having a dialogue with people and accounting for the needs of people results in better public space. When we account for people's needs, architecture becomes holistic. It is of utility, aesthetics, sustainability, and even has the power to drive someone out of poverty.
For most of the blog, I talked about poverty as a lack of machinery to support everyday life, but architecture doesn't limit that. Architecture can help the poverty of existence, lacking the vigor to live or to be feeling helpless. Material poverty may be a hard case for architecture to find a solution. But existential poverty is where architecture excels most. Again, architecture is more than sketches and aesthetics. It is about connecting our built space and us to have a better experience and motivate us. Well-designed architecture can be emotionally and spiritually uplifting. Some architecture can be a source of pride to wake up every day and strive. It can be an enriching experience that may drive us to work out of poverty.
---
Check out my previous post on Architecture and Design Community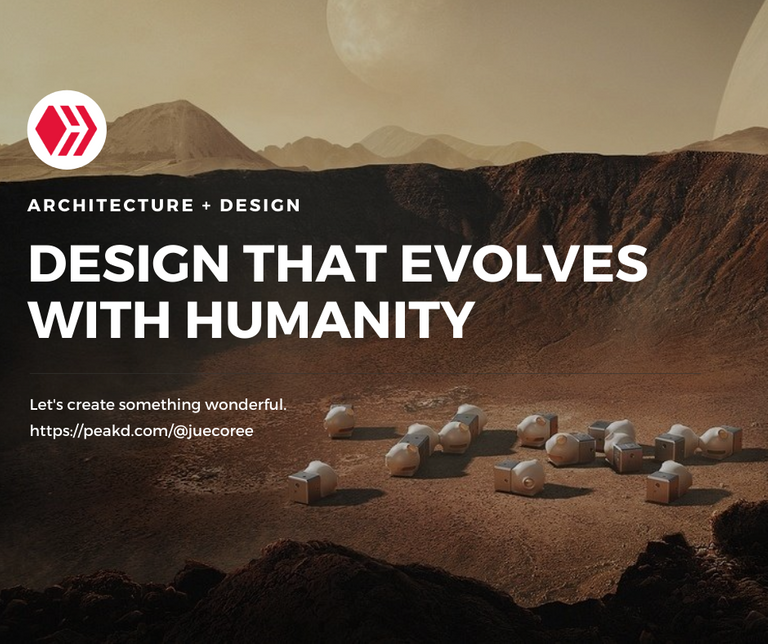 ---
Readings
Photos are from Leroy Skalstad, Miguel Á. Padriñán, Pete Linforth, and AP