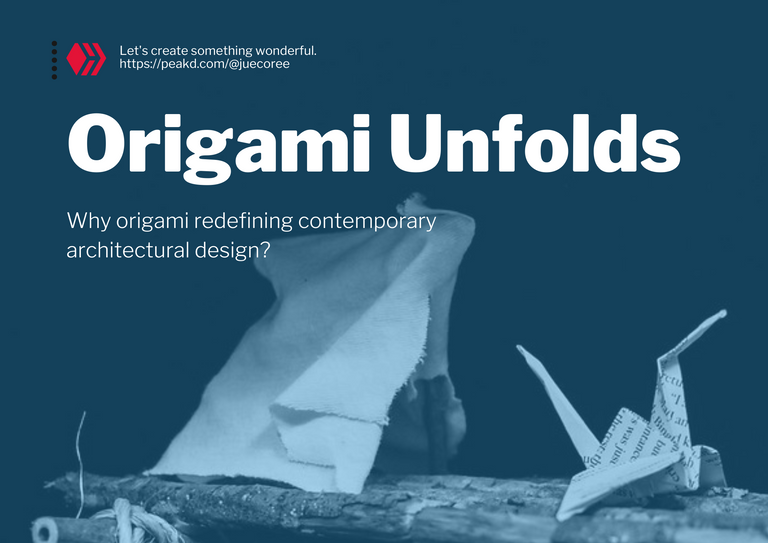 Origami inspires a handful of engineering and technology development, which gears up a new paradigm in space, robotics, and industrial design. We are simply rediscovering an ancient art form to be a language for our need optimality in design. From shaping a sheet of paper without gluing or taping to become flora and fauna, origami delightfully transforms how we deploy large-scale telescopes, planetary rovers, and biomedical robots. Even gauge up in the pandemic with an ingenious face mask.
What we thought as an art style for those who can't draw seemingly transforms design and engineering into an outstanding new paradigm. How we can apply the origami concept doesn't limit only ergonomics and engineering of technology mentioned earlier. We can extend it to change how we design the architecture of built space. When we fold a material, we improve its utility and versatility, like transforming origami from a cane to a frog. We can have a foldable architecture, which presents us with a new insight into architecture design, like how it inspires us to a new paradigm of design for space and robotics.
For some of us, origami is a peaceful hobby and beautiful art, while some feel meditated to work with it. We can't also deny that it changes how we design for innovation. Origami is simply one hell of a package, which we can have hobbies, art, science, and even meditation. It is accessible for us all to try and create a piece that puts us in awe. We got a sheet of paper, and we fold it out. Viola! We can create flowers, birds, and anything we can express creatively through folding the paper.
---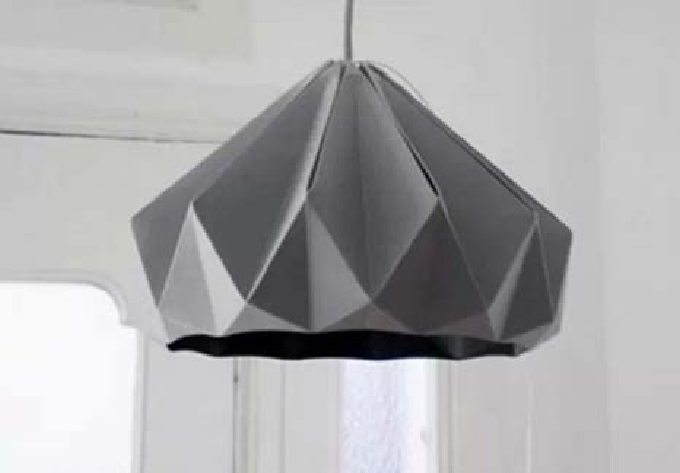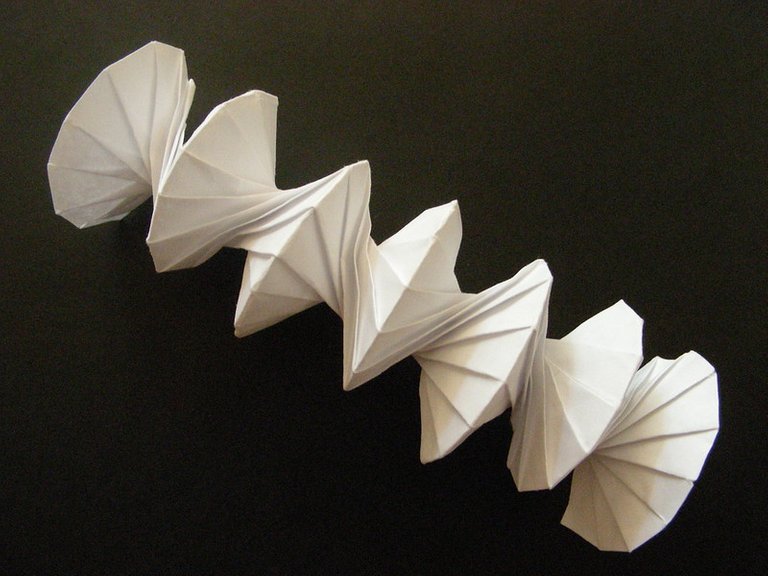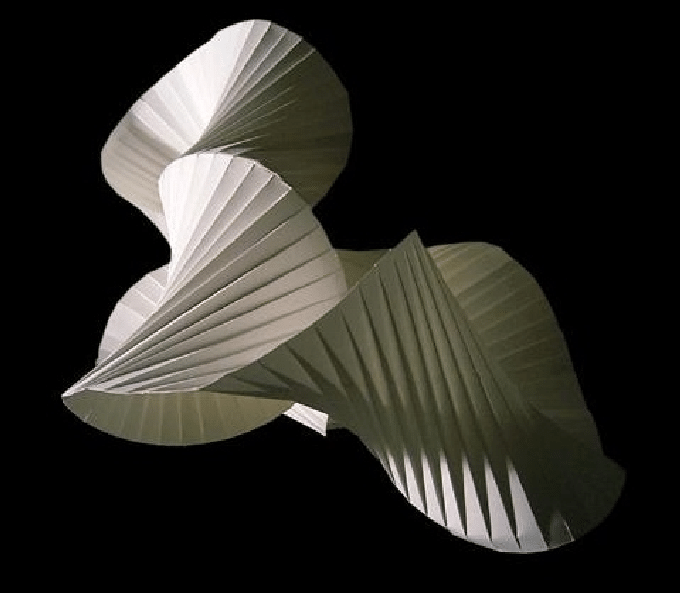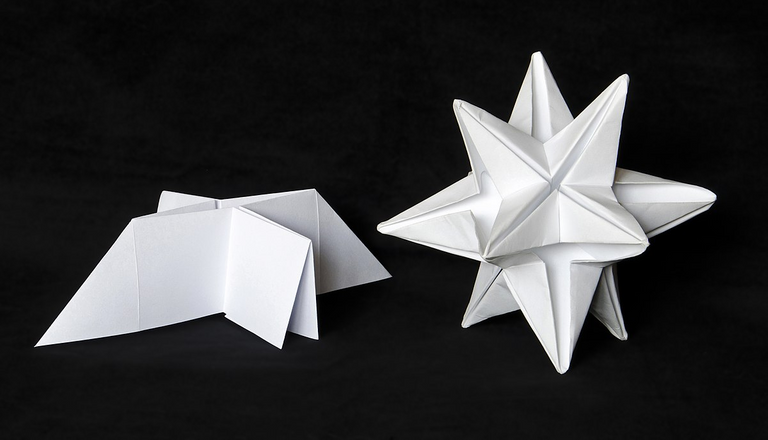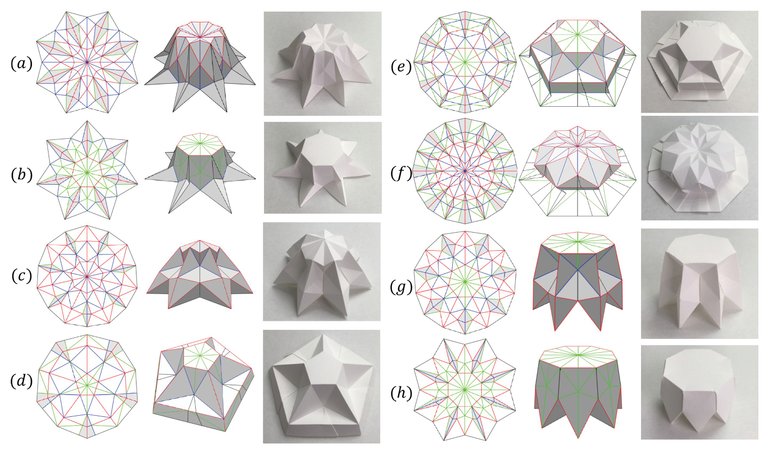 ---
Creating origami influences us to have focus and a sense of awareness. It allows us to be more sensible towards objects and creatures, which may inspire us to design a never-before experience of the space. Origami can inspire us to play with shadows as we reflect on the shadows falling between folds. A unique dynamic from the shadows of the folds may give us ideas to play with space lighting to enhance our perception of our living spaces.
We can learn to adapt how origami morphs a 2D sheet of paper into an outstanding 3D design. For starters, origami often conjures up images of expertly created 2D shapes of objects seen in nature or the built world. Origami doesn't stop there. Closely paying attention to origami morphology, we help address complex design issues like mapping 2D design to 3D space.
When we can grasp it fully, we can have an architectural design, which we can, theoretically, fold or unfold structures like tents but better. We can have tents and temporary settlements for emergencies and disasters, which we can morph with ease and is of optimal functionality. Origami influences us to look at varying depths to create a persona in our architecture design. Also, it enables us to explore different structural abilities and spatial qualities when we change the depths of creases in an origami. We can have a new design paradigm that shapes up not just aesthetically pleasing but optimal built space.
Origami gives the functions for transforming a plate into a shell or a folded plate structure, which we can sort out the potential conceptual design of plates and shells borrowed from origami. In architecture, origami often inspires shell forms in the design, which we can see in pavilions and malls. Origami changes how we explore structural elements, and it guarantees structural order and stability to explore complex architectural forms.
Modern architecture evolves that we no longer adequately define contemporary spaces as the conventional stationary spaces. But more efforts focus on flexibility and intelligence like kinetic architecture. We wanted structures to be lighter and morphable that it calls out kinetic elements to be a part of the structure rather than an installation like arts and decors. For some time, deployable and retractable architectural elements are installations from small-scale shelters to large roof covering, including solar panels. Architecture embraces the integration of these former installations as part of the structure, and origami can help design and fit it optimally.
Origami fitted with the potential to address complex issues in kinetic behaviors that we want to adapt in our architectural designs. We can use origami-inspired diagrams to give us deeper insight into kinematics. We viewed origami by the relation of links that gives the translational or rotational motions without pertinent locking problem, which is an obstacle to an optimal design. Origami excels in providing the folding and unfolding mechanism even for complex folding forms. Architects can control the spatial relations and allow kinetic structures to blend with architecture through the form-structure of origami.
---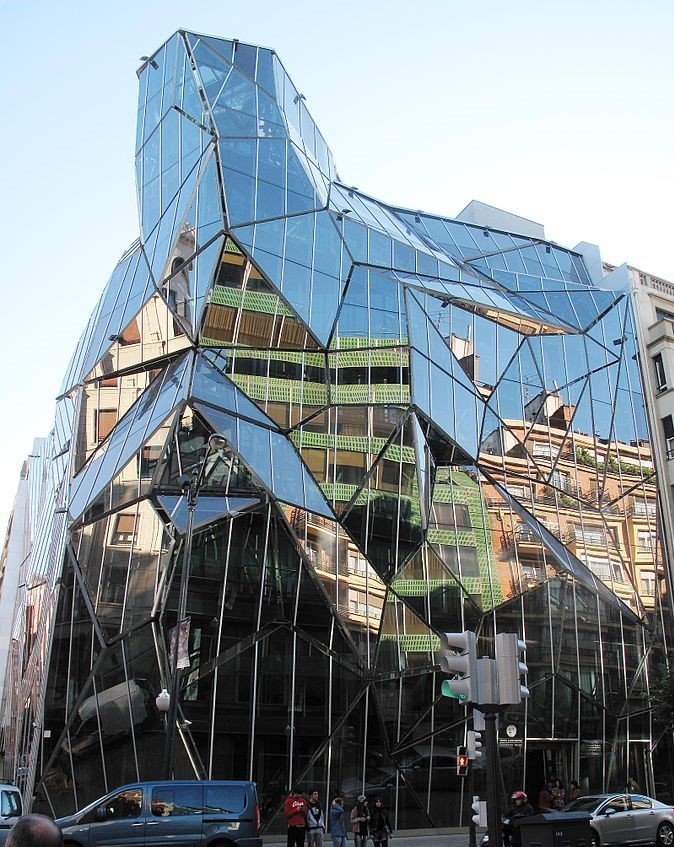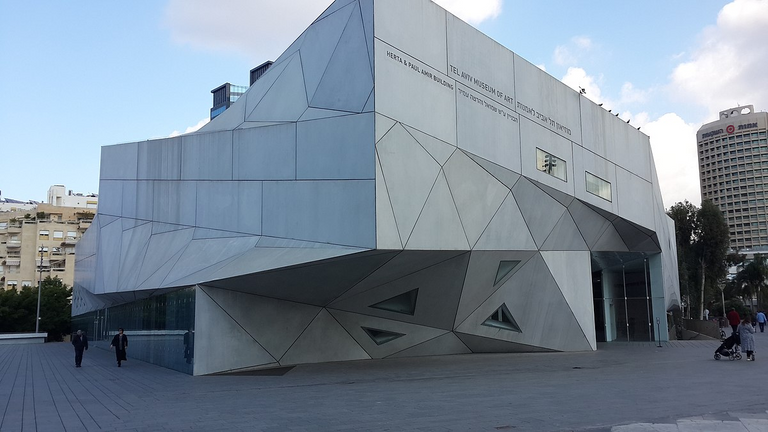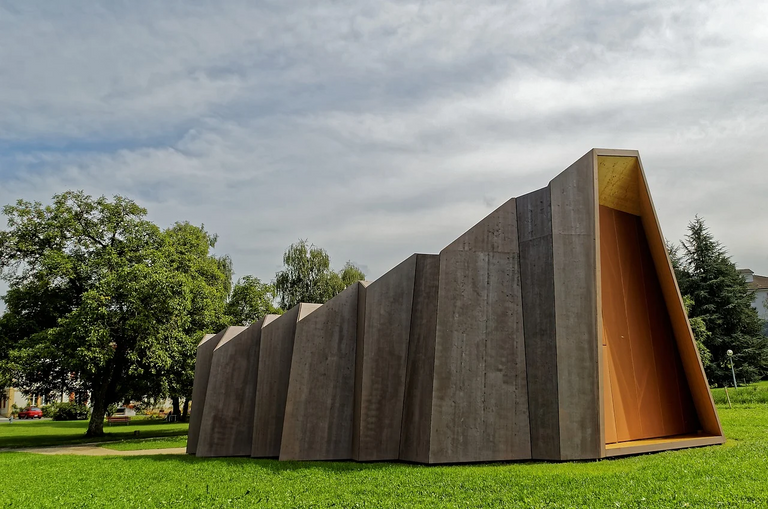 ---
Masahiro Chatani, an architect and professor, pioneered origamic architecture when Chatani experimented with origami to produce distinctive and creative pop-up cards. He then applied origami to construct architectural designs and patterns, unique light and shadow dynamics that emerge from cuts and folds of origami. Architect saw convenience use origami to visualize morphology and topology of 2D and 3D forms, which gives a better idea of complex design models that don't appear on sketches.
There are quite a handful of buildings whom the architect took some inspiration from origami. Bilbao Health Department in Ensanche wore a folded facade, which produces multiple visual directions of the street and inside the building. The origami-inspired architecture addressed the zoning law and provided fire-resistivity and acoustic insulation. A duplicated plane enables the building to breathe. The folded element gave an aesthetically pleasing visual dynamics of changing view as people view it at different vistas, times, and seasons.
We also have the Tel Aviv Museum of Art in Israel and the Chapel for the Deaconess of St. Loup in Switzerland. Tel Aviv Museum embraced delicately twisted geometries to create a distinct decrease in the angle, which will decrease the light tension, and give the gallery neutrality. The Chapel for the Deaconess of St. Loup in Switzerland proudly showcased the origami-like folds that vary across the dimension of the space. The origami-inspired folds gave rhythm and harmony to the built structure and reflected light at different intensities to emphasize progression in the volume of space. The dramatic lighting presents an ambiance of sacredness.
Architects and designers adore origami due to the promise of what it can accomplish that what few structures can't do. Origami enables us to frame space economically without losing optimal functionality and versatility, as well as aesthetics. Origami artists can create a plethora of shapes and forms with a single sheet of paper. Their structures are structural by nature and can even bend, compress, and expand by design. If we successfully mimic and innovate the origami to suit our built space, we can see new things that our building can do.
---
Check out my previous post about Origami Unfolds series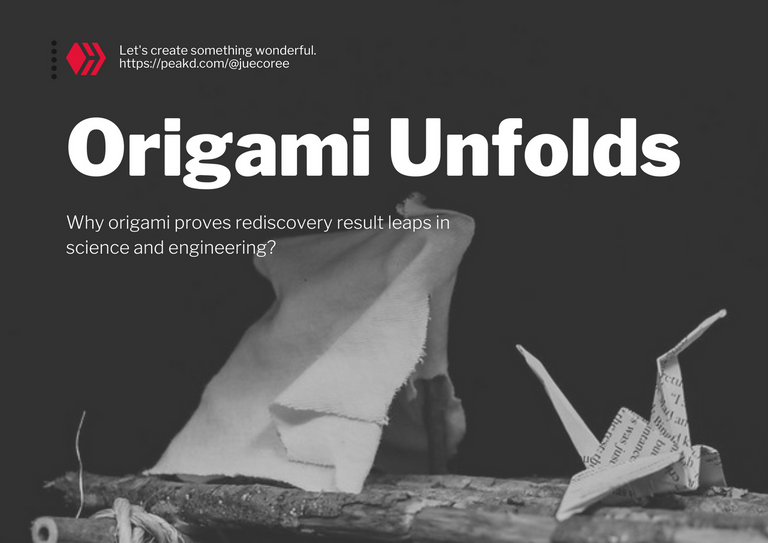 Origami unfolds: Designs for space, robots and face masks. Origami is a hobby or an artistic expression. In contrast, engineers learned to adapt origami as an invaluable modeling approach to real-world problems like technology for space exploration. Origami enables us to curve, fold and stretch to create structures to overcome a self-assembling problem in engineering.
---
Readings
Arzu Sorguc, Hagiwara Ichiro, and Semra Arslan Selcuk, Origamics In Architecture: A Medium Of Inquiry Or Design In Architecture, ResearhGate

Pedro Reis, Francisco Lopez Jimenez and Joel Marchelot, Transforming architectures inspired by origami, PNAS
Photo Description and Credit: (in order of appearance, from left to right)