The planet earth is blessed with an abundance of land resources, no doubt. Out of an estimated figure of 57,308,738 square miles as the total land area of the planet, only about 24,642,757 square miles or 15.77 billion acres (about 43%) are known to be habitable with others being inhabitable desert and mountainous areas. It is this estimated figure that various land-use practices such as agriculture, roads, and different buildings are being carried out by humans.
The figure about the area of habitable lands above might look huge, however, it speaks of one fundamental thing - land is not infinite. It might not happen any time soon but going by the rate at which land is being put to use, the human population might run out of land to be used in the nearest future. This takes me to the main topic for today, which is about maximizing land for the construction of buildings.
I may not be able to say for other cultures or parts of the world but in the western part of Nigeria, there is this fixation on building houses. Every generation wants to have a house for themselves. It is so much that even those that have houses willed to them by their parents still look to build their own houses. It is generally considered a thing of pride to have one's own house.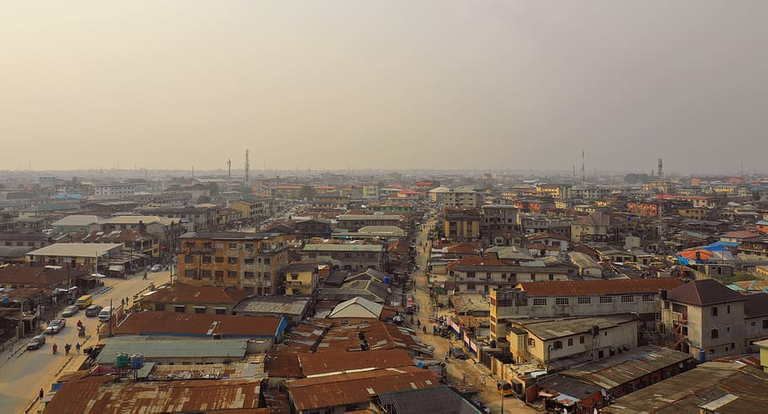 Old houses, Southwestern Nigeria. Credit: piqsels
Apart from being a thing of pride, the obsession to have one's own house is also driven by the fact that inherited houses often look outdated or unsuitable for the modern lifestyle. Thus, it is a common sight to see many abandoned buildings while the country is declared to have housing problems. Unless a rich person comes forward to buy some of those abandoned houses, pulls them down, and constructs modern houses in their place, the problem will be a recurring one as far as the Western Nigerian culture is concerned.
In other to solve this problem going forward, it is imperative to construct houses that will remain relevant with modernization. Gone are those days when houses are built with the thought of an extended family in mind. Family units now are mostly constricted with more and more individuals getting detached from their extended families at large.
Using myself as an example, my father's house is a 5-bedroom apartment with only one living room and two toilets. While this kind of design suits his family of many children back in the 90s, it may not suit a modern family of a husband, a wife, and a maximum of 3 children. For the latter, an all-ensuite 3 bedroom apartment with a single living room will fit in perfectly. With this thought in mind, it is most likely that not I nor any of my siblings will want to live in my dad's house after his demise. Unless someone buys the house and redevelops it, it might just become one of those abandoned buildings within the neighbourhood in the nearest future.
So, everyone is looking to buy land and construct buildings based on their preferred designs. My fear is if this culture continues, we will have more abandoned buildings than habitable ones in the nearest future and land might become even more scarce as time goes on. As more and more lands that are meant for agricultural activities are converted to other forms of land use, it is almost certain that food crises will also worsen. The neighbourhood I currently reside in used to be an agricultural farmland where cocoa, cola nuts, and other important crops are nurtured.
The way out
From my personal point of view, the way out of this wormhole would be to design houses that will not only fit in the present but the future demands also. First, there is a need to understand house the family unit is evolving with time and table house construction accordingly. At the moment, an average family does not want to have more than 2 kids - a boy and a girl. Also, gone are those days when the husband and the wife stay in different rooms. Hence, the future average family may not need more than a 3 to 4 bedroom apartment - one room for the couple and one for each kid with the 4th room being for potential family friends that come visiting. By doing so, there would be less abandonment of houses due to their incompatibility with modern lifestyles.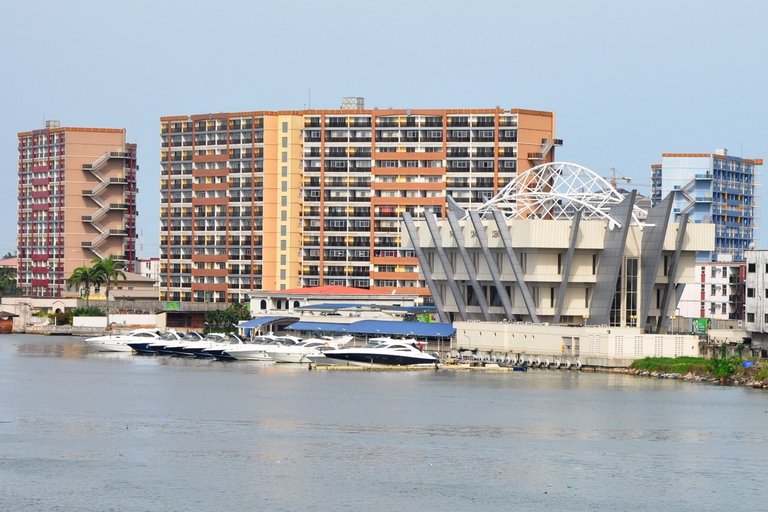 1004 housing unit estate, Lagos Nigeria. By Kaustavp - Own work, CC BY-SA 4.0, https://commons.wikimedia.org/w/index.php?curid=63191714
Also, in order to minimize land usage for house construction, building housing units in multilayer blocks will go a long way instead of building standalone houses all over the place. An example is 1004 estate in Lekki, Lagos Nigeria where over 1000 housing units were built on just 11-hectares of land. This will put less pressure on the available lands and make more lands available for other land use activities.