Greetings to everyone in this great community, today I bring you a very particular post. I want to show you the Carmelo Fernández Museum, the only museum of such avant-garde in my state. I don't know if it will be a common denominator everywhere, but in my country, Venezuela, cultural architecture tends to be more creative and with more elaborate concepts. In this post you will see a tour through photos in my view of the museum, this and how important they are as spokespersons for culture and art for the population.
This charismatic museum is located in the cultural zone of the city, with the library and the theater nearby. For its land you are looking at the side facades of the aforementioned, practically your access to it is through a service street and pedestrianized by a path that divides the back of the library and the theater.
Let us begin!.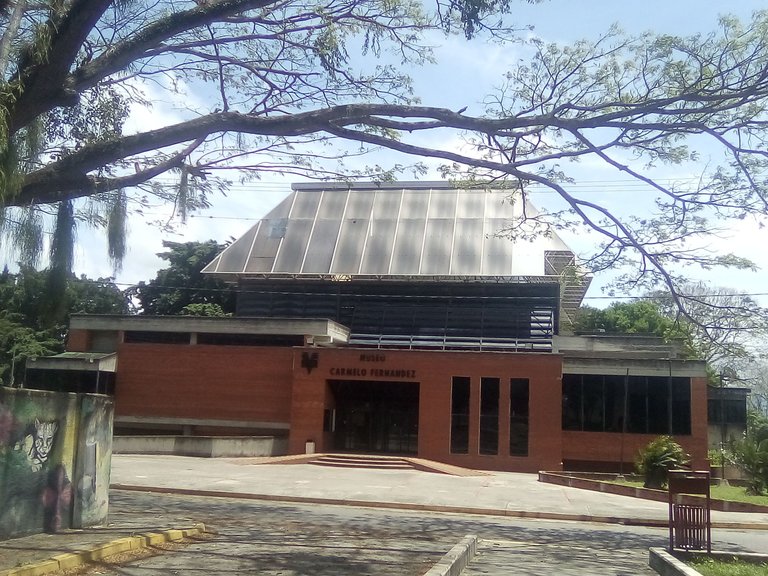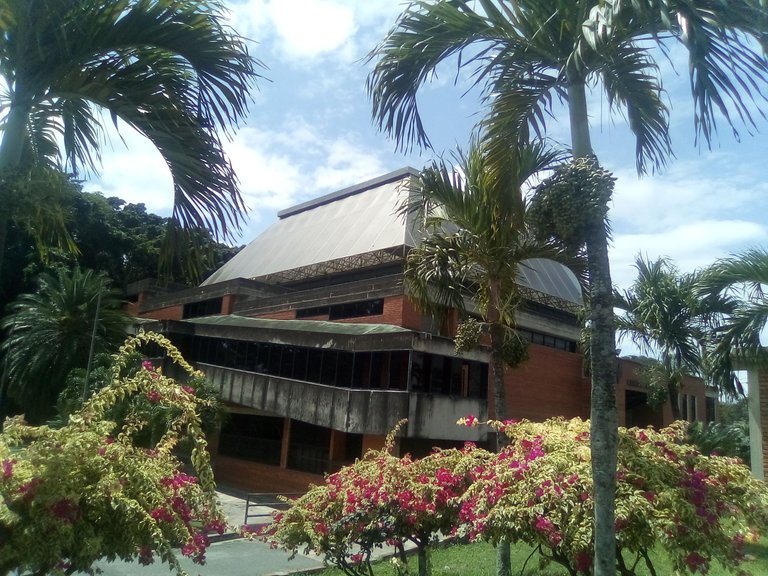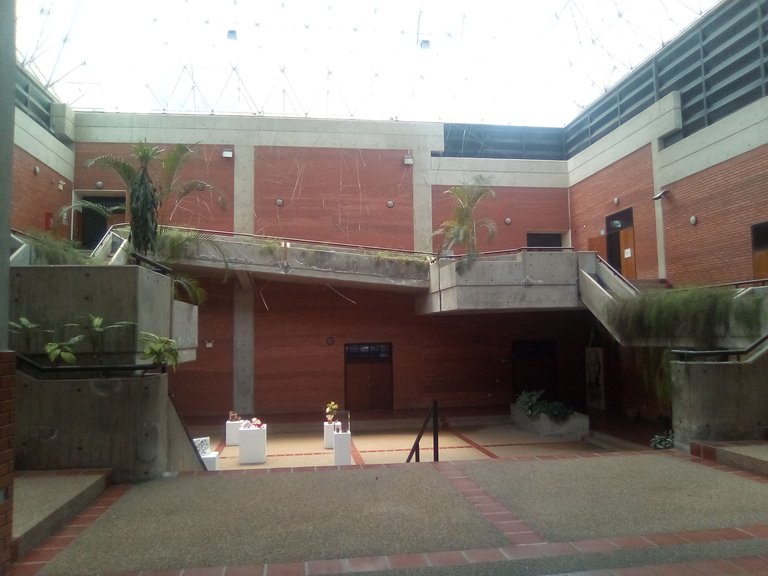 The museum was built in 1982, the museum areas are divided by the ground floor with two levels, and a stepped 1 floor. The ground floor on the left side is a large parking lot, then the building and on the right side is an undeveloped land, so that side of the museum is the access to the loading and unloading area. Anyway, we are going to access, as you will see we find that the space is very open and has great lighting with great heights, we continue walking forward and we find a space on a slope in the center that can be used as an open living room of Multiple use, and on the sides are the stairs to make the tour of the different exhibition rooms.
I quite like this design that I don't know what type of architecture it could be classified into, so if you know, comment below. See these incredible reinforced concrete overhangs, which are the walkways, flower beds and two stations that are like areas to contemplate space. You will see many steps, but there are so many things to see along the way that these steps pass very quickly. You will wonder what is under these elevated exhibition rooms, below are the administrative spaces, workshops or areas regarding the assembly and curation of works of art, educational groups.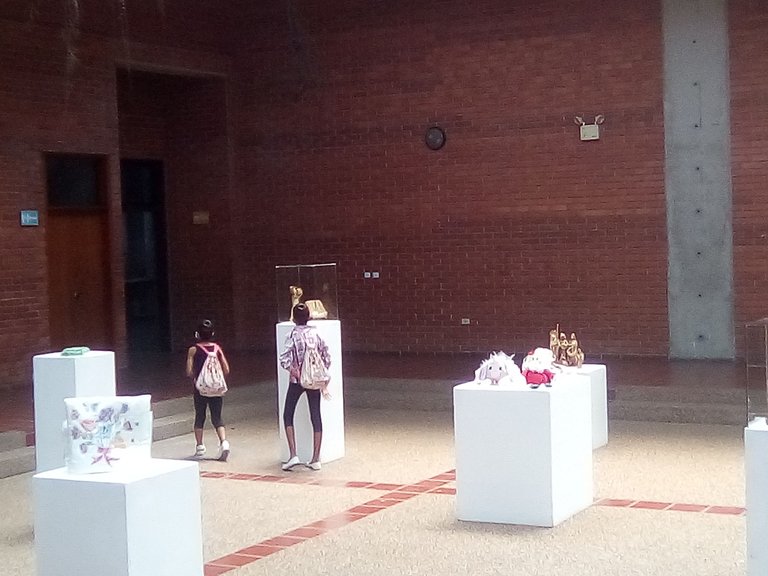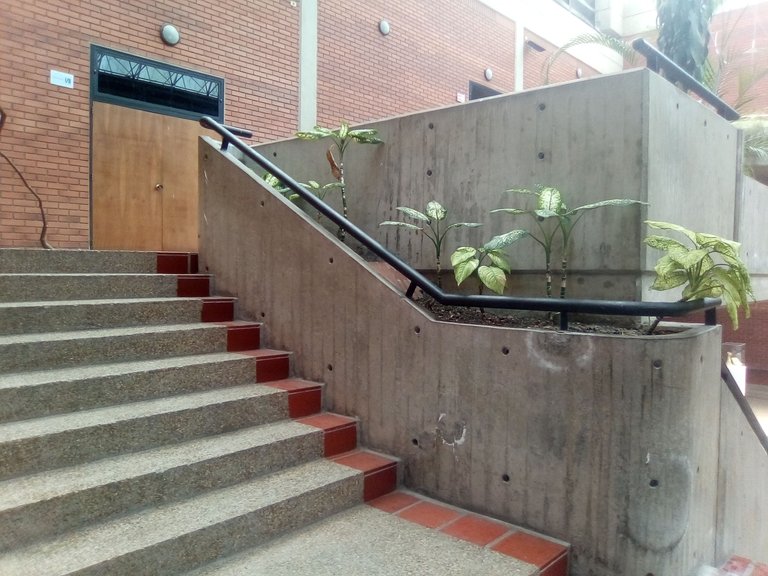 It is an incredible space, inside the rooms there is a lot of space, artificial lighting predominates to preserve the works of art and there is only a slight entrance of natural lighting in the upper part of the side walls. There is a lot of artistic level, although there are no permanent exhibitions, they renew with calls and plan of activities with new works, see a little of these that I show you.
This museum has approx. 6 rooms if I remember correctly, everything revolves around a large central void illuminated by this opaque ceiling with a kind of steel trilosa (I will show you more details of this in another post), at the same time the ceiling structure is detached from the walls , allowing the warm air to rise and the museum's common areas to naturally ventilate. Despite the aforementioned, I tell you that when I was younger, I played with the orchestra and had many concerts there, in hot hours of the day, and the wind is scarce, the heat that originates is quite intense, perhaps in 1982 the environment was cooler, but today 2021 the temperature is not the same as in the past.
_And so my people we finish this long post, I hope you like it and do not forget to leave your comment about what you thought. Ah, I cannot see how long it takes to upload the photographs and that they could appreciate this route. Leave your last post in the comments so I can read them too.
Greetings and thanks for reading!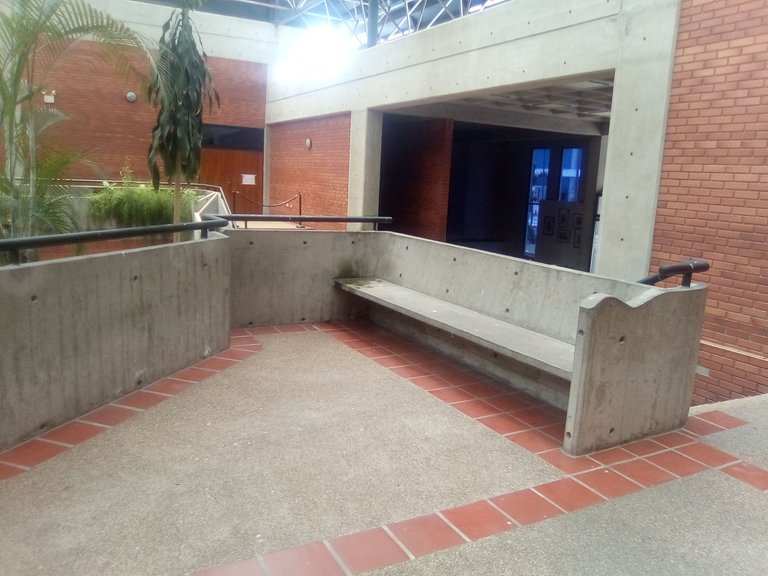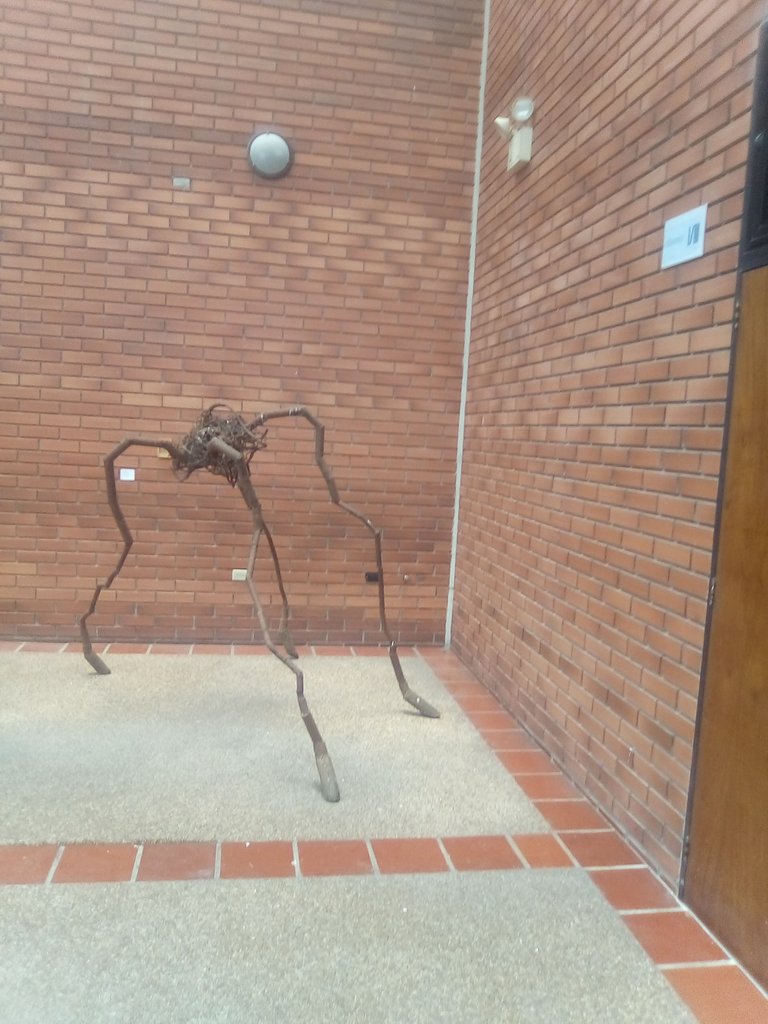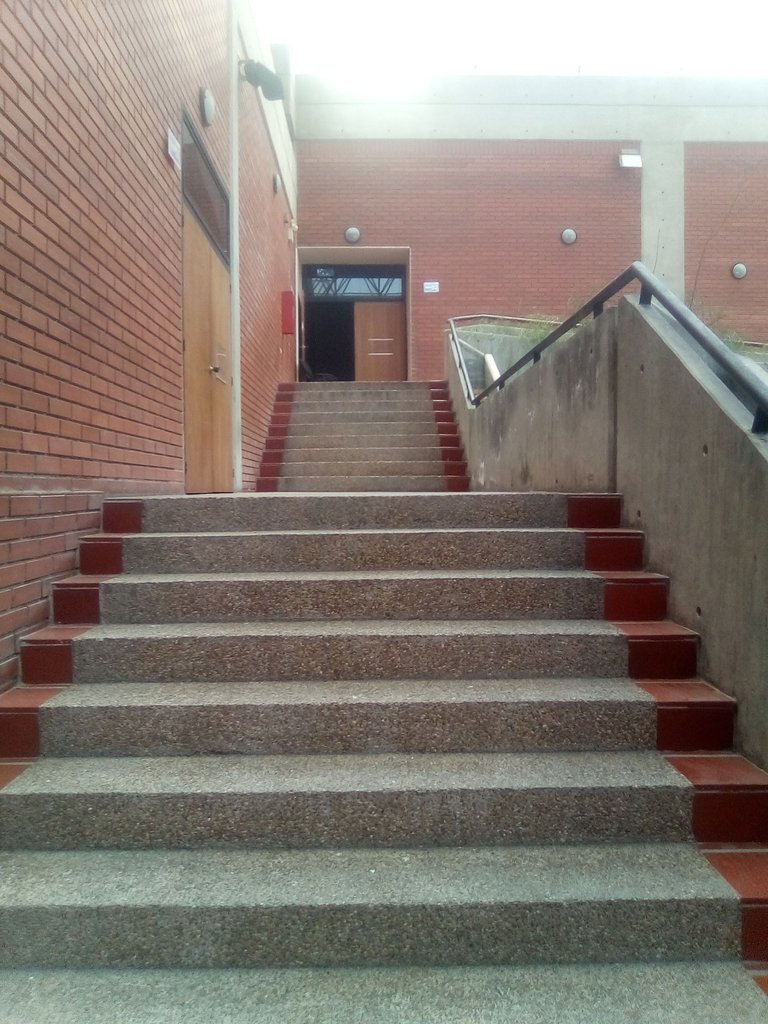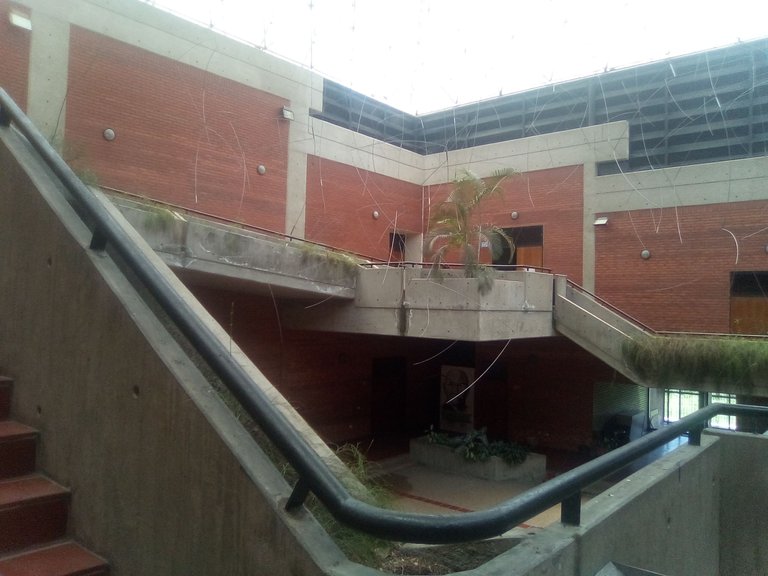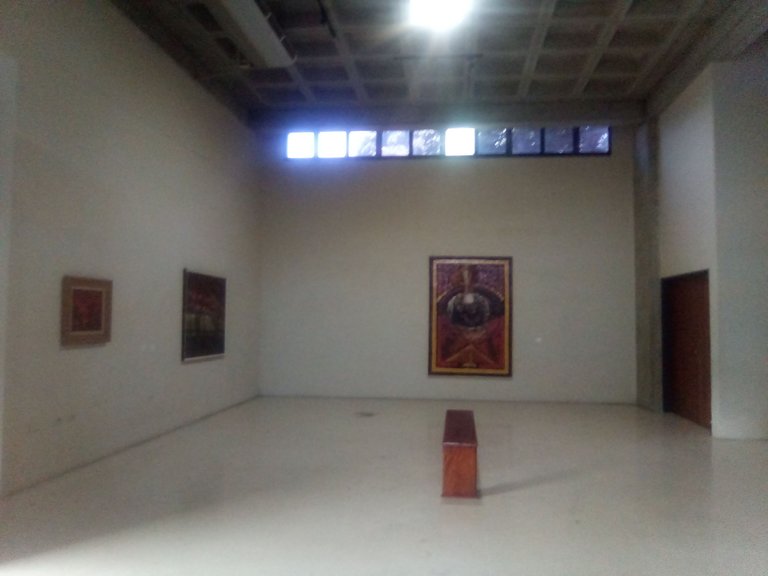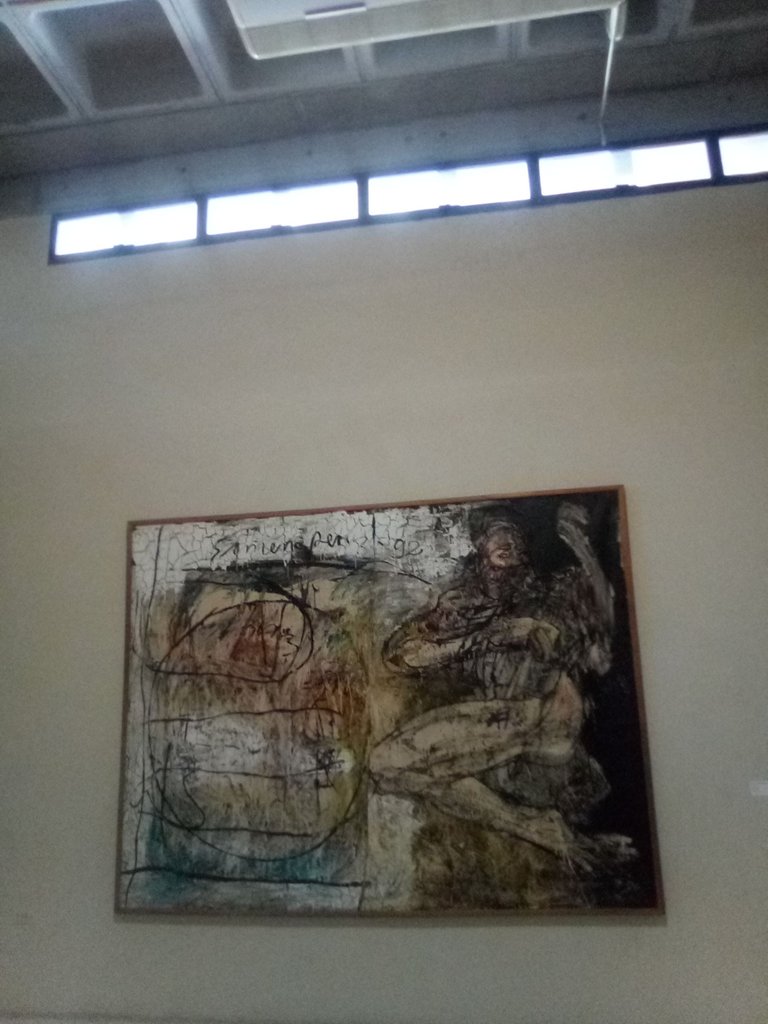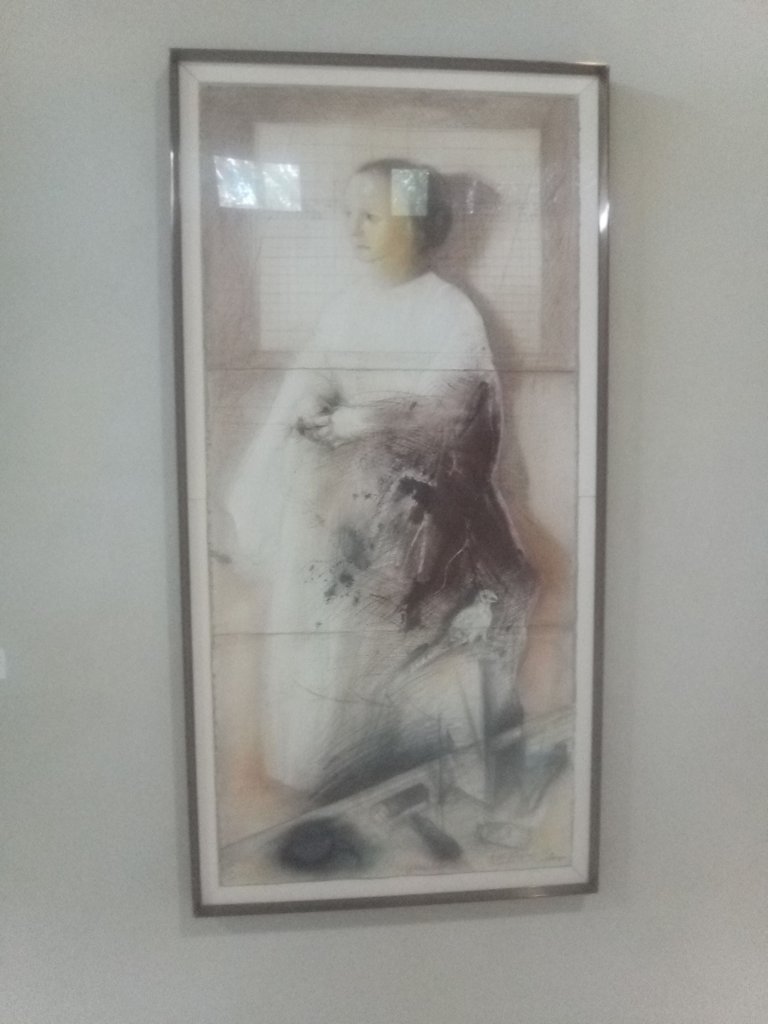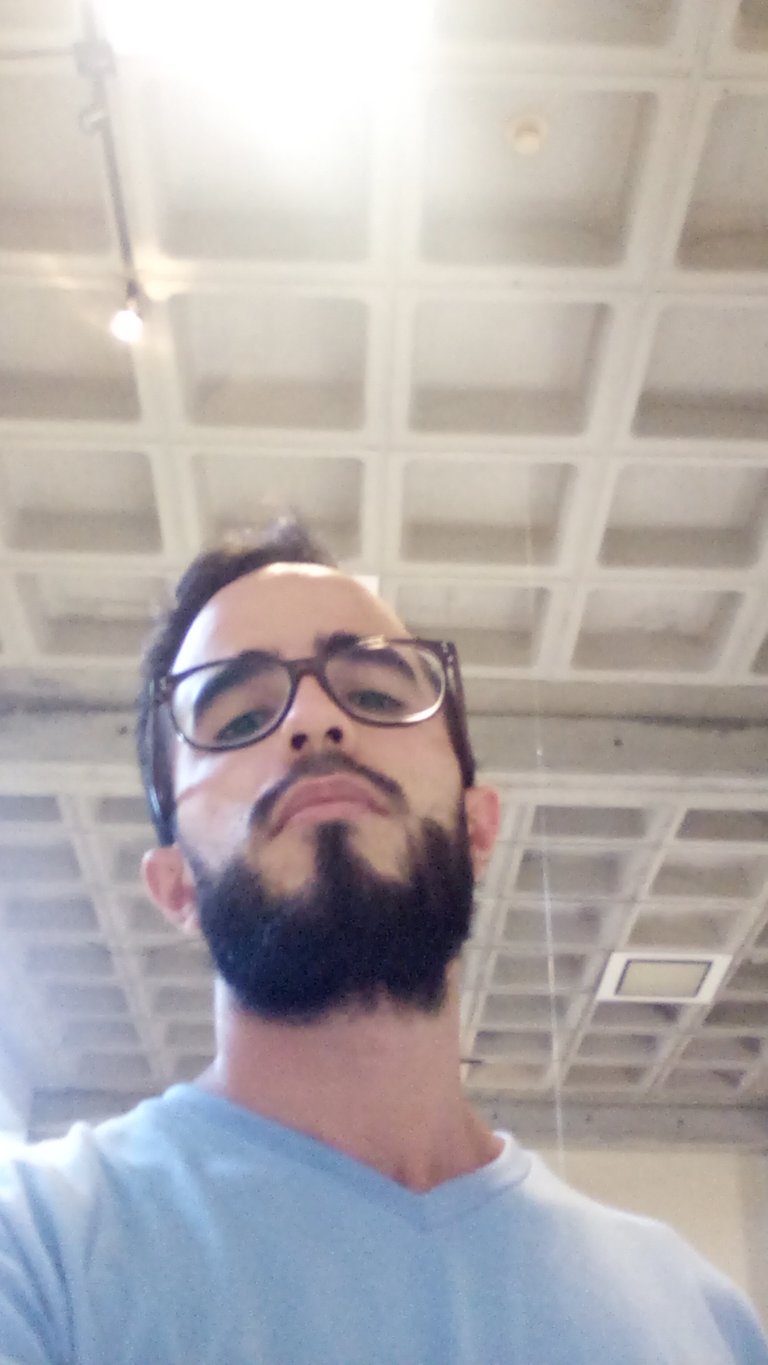 Speak in spanish
Saludos a todos en esta gran comunidad, hoy les traigo un post bastante particula. Quiero enseñarles el Museo Carmelo Fernández, el único museo de tal vanguardismo en mi estado. No sé si será un denominador común en todos lados, pero en mi país Venezuela la arquitectura cultural tiende a ser más creativa y con conceptos más elaborados. En este post verán un recorrido mediante fotos en mi vista al museo, esto y lo importante que son como portavoces de la cultura y el arte para la población.
Este carismático museo está ubicado en la zonificación cultural de la ciudad, teniendo en su cercanía la biblioteca y el teatro. Por su terreno está mirando las fachadas laterales de los anteriormente mencionados, practicamente su acceso a el es por una calle de servicio y peatonalmente por una camineria que divide la espalda de la biblioteca y el teatro.
Empecemos!
El museo de construyo en 1982, las áreas del museo se dividen por la planta baja con dos niveles, y una planta 1 escalonada. La planta baja del lado izquierdo se encuentra un gran estacionamiento, luego el edificio y del lado derecho está un terreno sin construir, po lo tanto ese lateral del museo esta el acceso del área de carga y descarga. En fin, vamos a acceder, como verán nos encontramos que el espacio se abre muchisimo y tiene una gran iluminación con grandes alturas, seguimos caminando hacia alante y nos encontramos con un espacio en desnivel en el centro que se puede usar como un salon abierto de uso multiples, y de los lados estan las escaleras para hacer el recorrido por las distintas salas de exposición.
Me gusta bastante este diseño que no sé en que tipo de arquitectura se podria catalogar, asi que si ustedes saben comenten aca abajo. Vean estos increibles volados de hormigon armado, que son las caminerías, jardineras y dos estaciones que son como áreas para contemplar el espacio. Veran muchos escalones, pero hay tantas cosas que ver en el recorrido que estos escalones pasan muy rapido. Se preguntaran que hay abajode estas salas de expo elevadas, abajo estan los espacios administrativo, talleres o áreas respecto al montaje y curaduria de las obras de arte, agrupaciones educativas.
Es un espacio increible, dentro de las salas hay mucho espacio, la iluminación artificil predomina para conservara las obras de artes y sólo hay una leve entrada de iluminación natural en la parte superior de las paredes laterales. Hay mucho nivel artístico, a pesar de que no hay exposiciones permanentes renuevan con convocatorias y plan de actividades con nuevas obras, vean un poco de estas que les enseño.
Este museo tiene aprox. 6 salas si no mal recuerdo,todo gira entorno a un gran vació central iluminado por este techo opaco con una especie de trilosa de acero ( les enseñare mas detalles de este en otro post), al mismo tiempo la estructura del techo está despegadade las paredes,lo que permite que el aire caliente se eleve y las áras comunesdel museo se ventilen naturalmente. A pesar de lo mencionado anteriormente, les cuento que yo cuando era mas joven, tocaba con la orquesta y tuve muchos conciertos ahí, en horas del día calurosas, y el viento escasea, el calor que se origina es bastante intenso, tal vez en 1982 el ambiente era más fresco, pero hoy 2021 la temperatura no es la misma que en el pasado.
Y así mi gente culminamos este largo post, espero que les guste y no olviden dejar su comentario de que les pareció. Ah!, no se imagen lo que tarde para subir las fotografías y que pudieran apreciar este recorrido. Dejen sus ultimos post en los comentarios para yo leerlos tambien.
Saludos y gracias por leer!