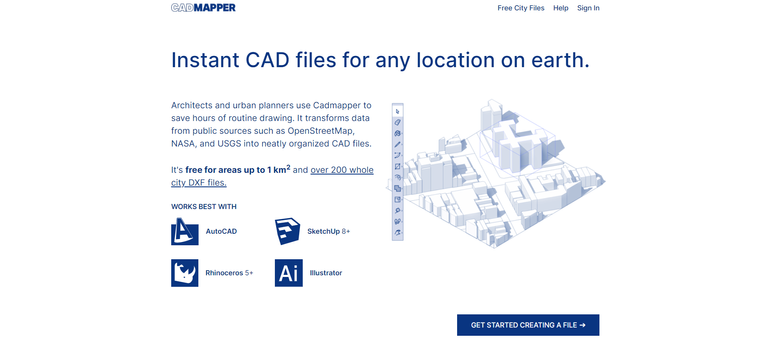 In the location map layout image, we can find it on the second sheet after the cover image of a design. In the world of construction anything that will be done requires planning drawings such as building drawings and road drawings. To show where the construction site is, a site map is required showing the purpose for which the construction will be built.
The planning consultant is obliged to make a location map on the planning drawings. how to draw a location map can be done manually using autocad. To draw location map manually in autocad, they have to take a map screenshot on google earth and put it in autocad. once this is done, they will draw the lines manually in autocad with the help of googel earth screenshots.
so I will share an easy way to automatically draw location maps into autocad. here I use Cadmapper web, for those of you who already know about this, you can add anything that is missing in this post. so for those of you who have never used Cadmapper, you can directly register on the link below.
how to register on Cadmapper is also very easy, you only need an email and don't forget to verify your email after successfully registering.

let's continue how we can move the location on the map which will automatically be drawn in autocad. the step you have to do is see where the location of the location you want to describe or you need to make a map of the location in your planning drawing.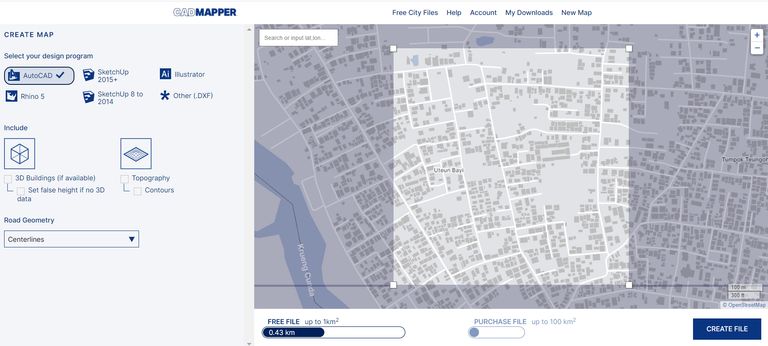 In the image above you can clearly see what conveniences this Cadmapper provides. so in this discussion we only discuss the map that will be included in autocad.
actually there are many options provided by cadmapper for displaying location maps such as in AutoCAD, SketchUp, Illustrations and many others. so the map area we took on Cadmapper is limited to 1 km for free accounts. for paid accounts you can use a cadmapper with a map area of up to 100km. that's my advice for those of you who really need a cadmapper with a very outside area you can deposit using a credit card. if you need an area under 1 square km you can just use a free account.
so I've used Cadmapper to create locations in my area. in my opinion, the accuracy of the road routes displayed by this website is also very accurate, even all the houses are read very clearly. in my opinion Cadmapper is very useful for my activities in the world of planning or other needs.
Below I will display the results of the petaloaction image that I took from Cadmapper into Autocad. for those of you who like to display it on other applications such as Skettchup, you can select the file to download using SketchUp.
---
---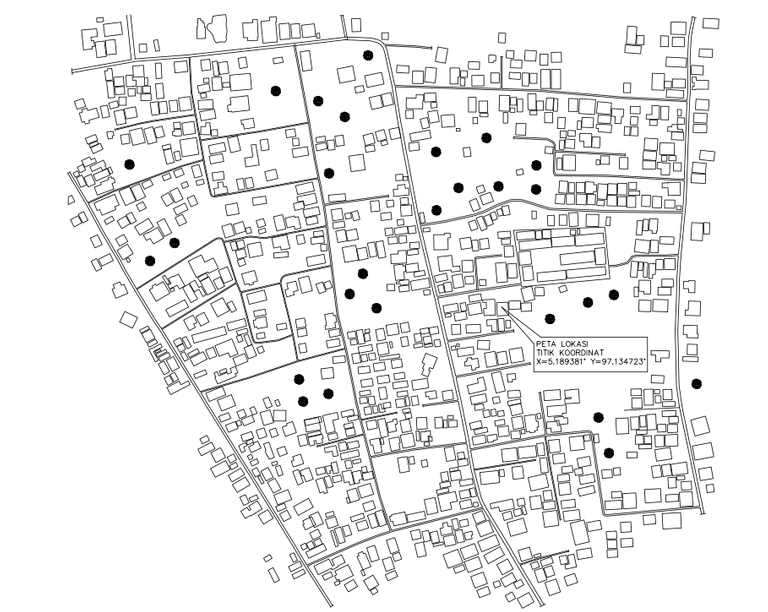 ---
---
DRAWING A LOACTION MAP FROM CADMAPPER TO AUTOCAD
---
I hope this post will be of benefit to many people. especially for people who need about the ease of drawing location maps with Cadmapper into Autocad very easily. Anyway, in the picture above I've edited it with a few pieces and deleted some houses and roads that I don't need in the image. if you want to add street names and building names in autocad you can edit it yourself about anything you need about your location map.
see you in the next post challenge Architecture + Design.