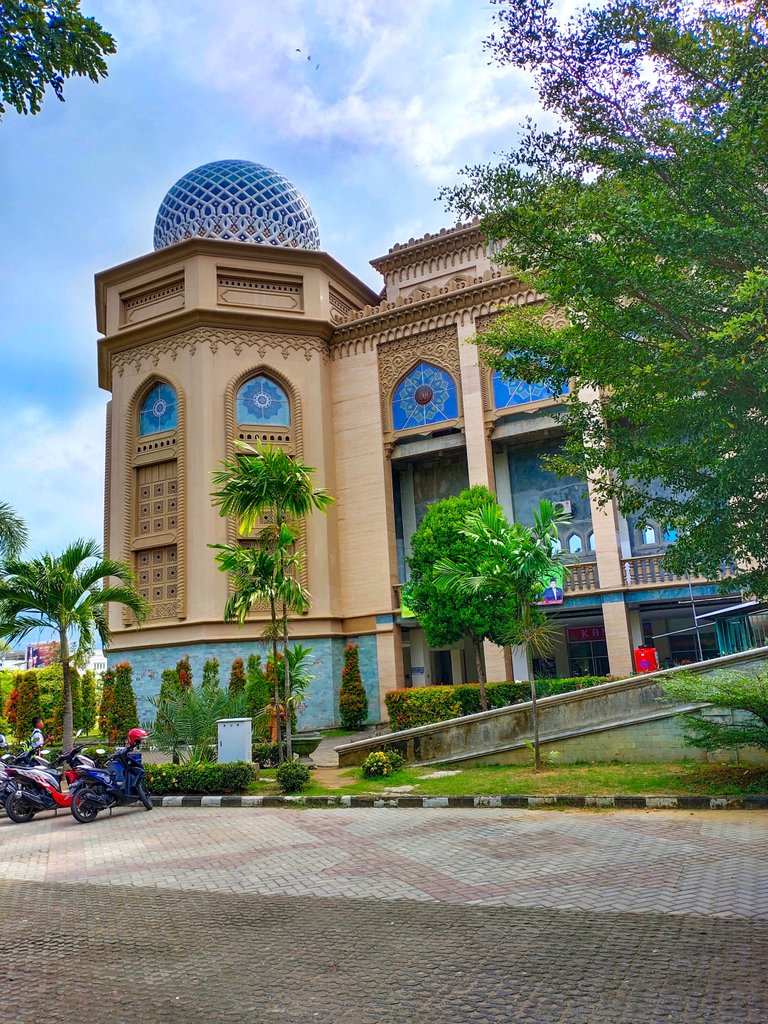 This mosque is one of the typical buildings of the city, because it has a beautiful shape and also this building is very large.
Located in the city of Lhokseumawe, this building may have become a typical building of the city. Maybe everyone who was there would know about this building, and become a source of pride for the people there.
When I was doing my usual activities, namely reviewing the work site, about the project adjacent to the mosque. I stopped there and sat in the courtyard of the mosque, to relieve fatigue.
While sitting there I looked at the building, I was amazed by its beauty. Even so, the beauty of this building is closely related to the designer or architect. The shape they designed is so perfect, so it looks more beautiful.
This mosque is located not far from the highway, so that what is next to the mosque yard is in the spotlight of the people there.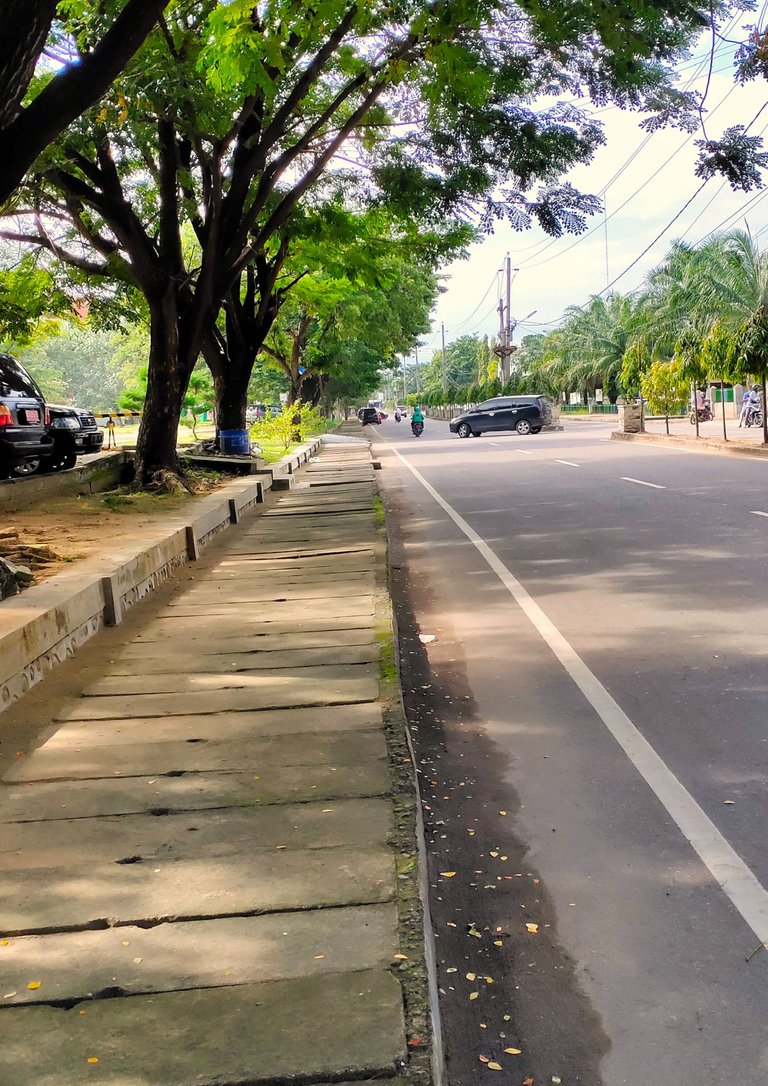 I may have to photograph this building from several directions, so I can tell you all about it. Of the many photos I got, there are some photos that I chose to publish and might be interesting to look at.
The main pillar which is so big and high makes this building more perfect, maybe the height of this building is about 20-30 meters. The rest of this building has the distinctive shape of the mosque above this building, the semi-circular dome of the mosque completes the beautiful appearance of this building.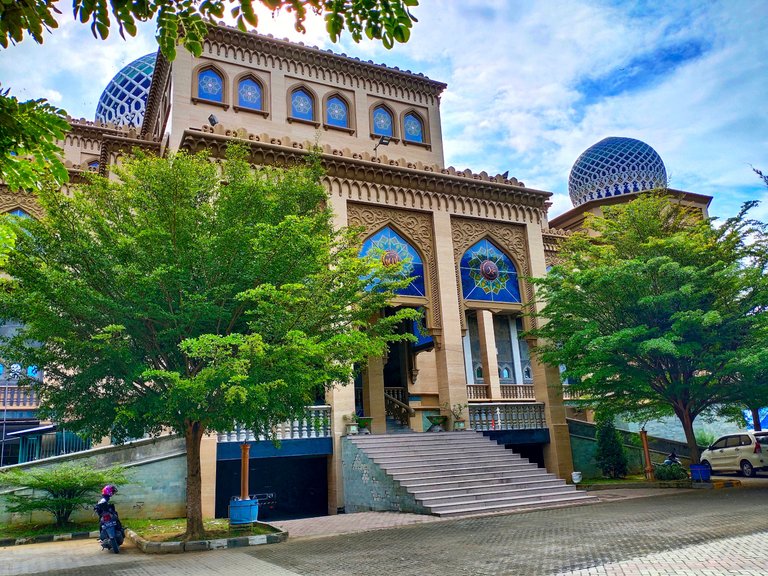 This building also has an underground building that functions as a residence for the people concerned there, there is also a hall that functions to hold an event, but the event is more of a religious event.
Unfortunately I can't go in there to see the building from that side of the building, because everyone who enters there must have a special interest.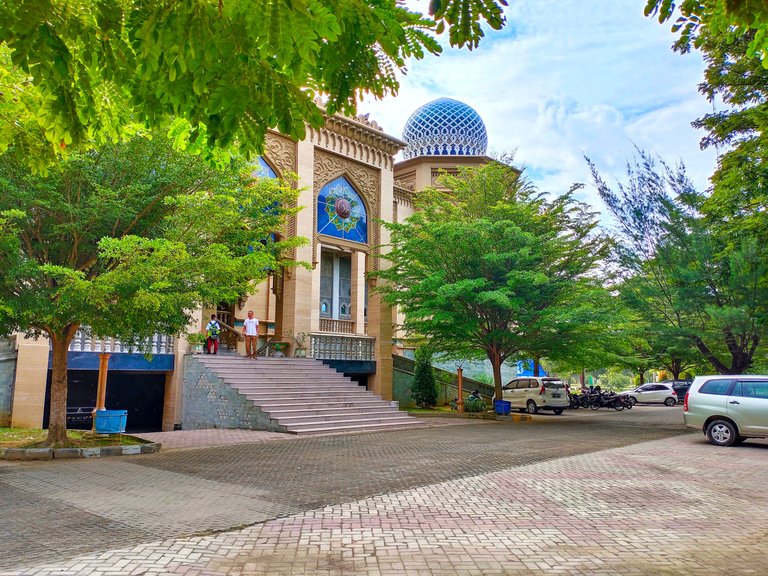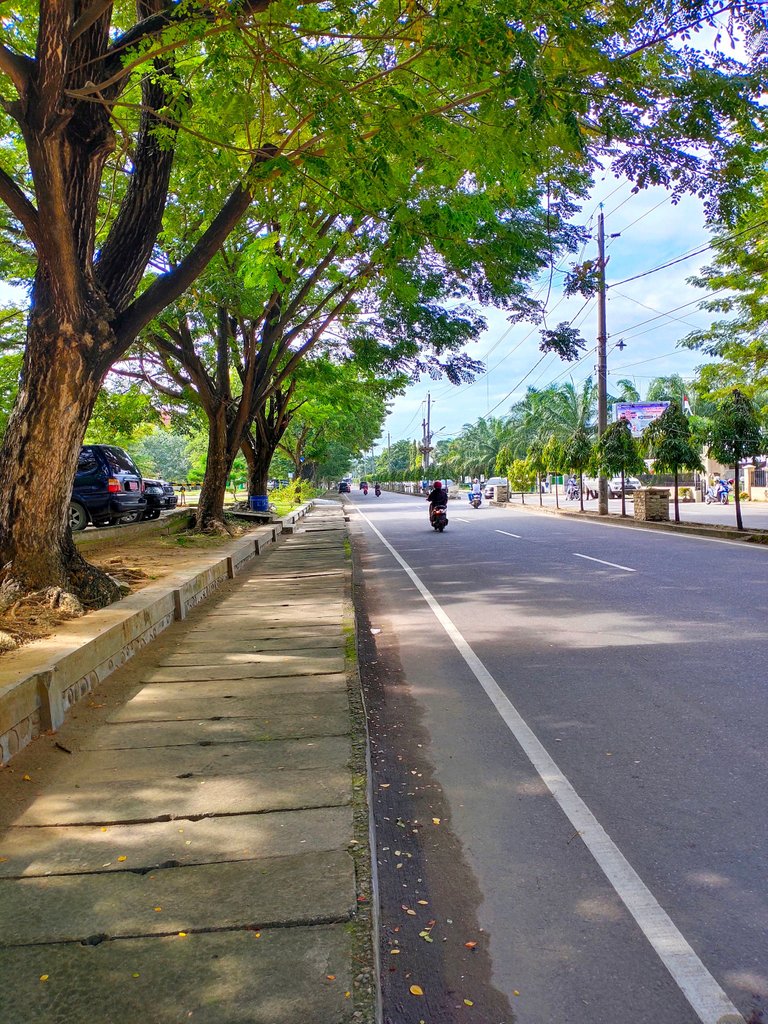 Look at the photo below, the main pillar that has a high size, looks like a big tower. Being right at the corners of the building, it looks so perfect.
The large entrance also makes the main view so cool, matching the shape of the building.
In terms of color choices that can beautify the appearance of the building itself, yellow but almost gray makes it more comfortable for the eye to see.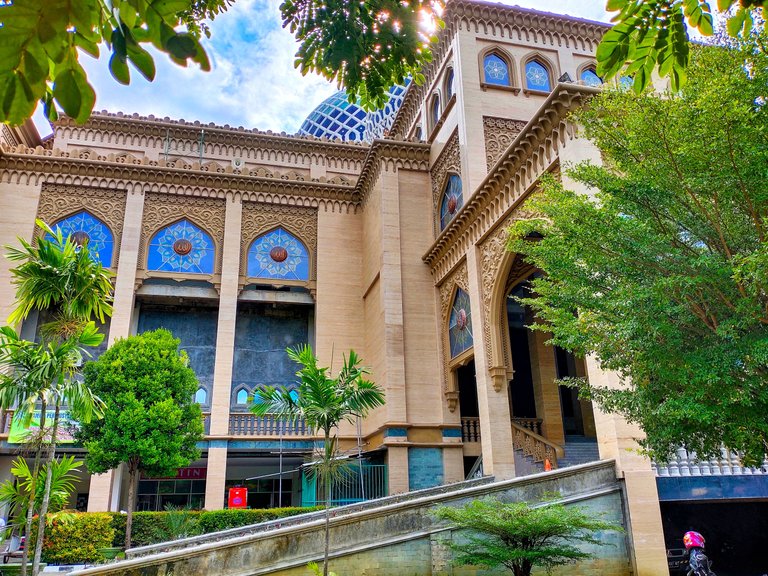 Besides that, beside the yard there is also a large tree that can make the atmosphere fresher, the breeze that blows there is quite comfortable being there.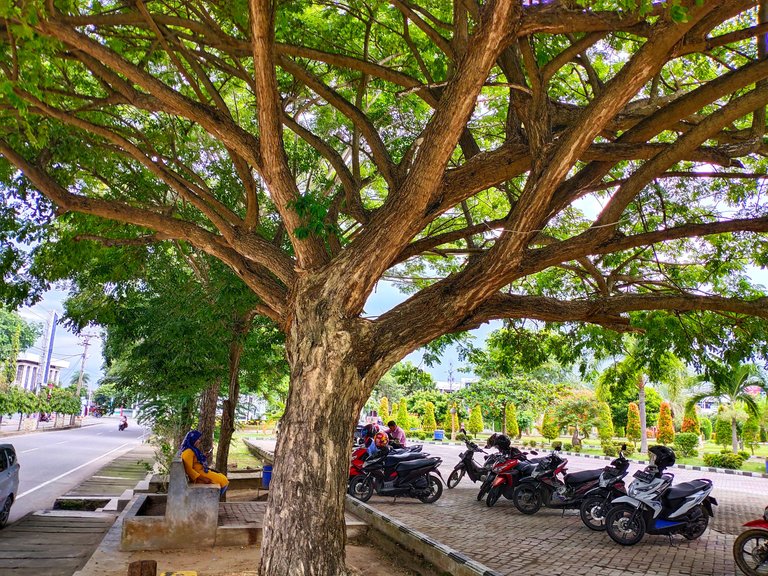 The sight of this building made me excited again to continue my work activities, my tiredness paid off at this sight.
Each building has its own beauty, only the perspective of different people. Sometimes each building also has its own character, both in terms of color choices and also the choice of materials to be used.
Thank you for everything!