---
Possibly my most rash purchase ever, but if I don't crash the thing into the Mediterranean Sea, could also bring plenty of entertainment and some angles on where I'm currently based and the surrounding area here on the island of Mallorca.
The drone arrived today and weighing in at a mighty 249g, it's tiny!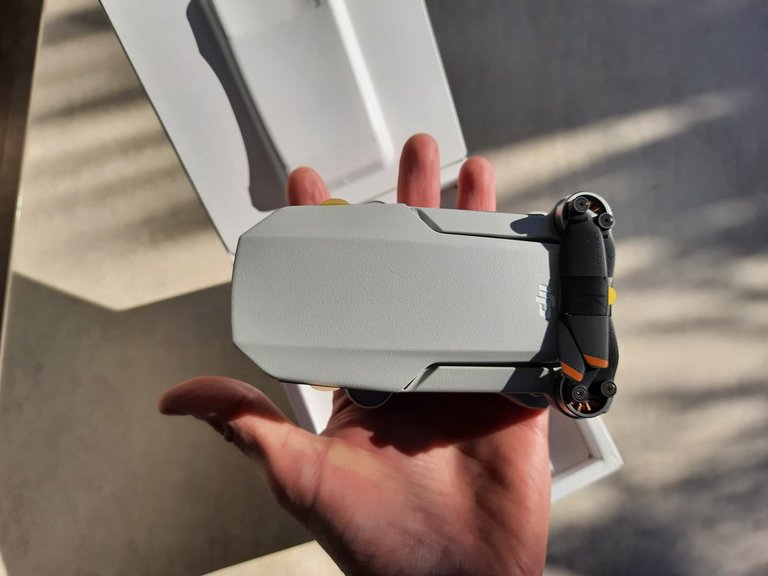 The weight of the drone is important with regards to flight regulations, and I have to admit I didn't check any of this before buying it last week. A fellow Hiver informed me that their are rules and after a look here, the DJI Mini 2 means I need to do little, apart from avoid no fly zones. More on that in a bit.
What's in the box? Drone, cables and more cables, a screwdriver for the blades, spare blades, knobs for the controller, and the controller itself, which is rather chunky, especially with your phone attached to the front. I had to take my metal case of my Samsung M31 for it to fit into the spring bracket but I'm not mad about undoing the case (6 screws), again.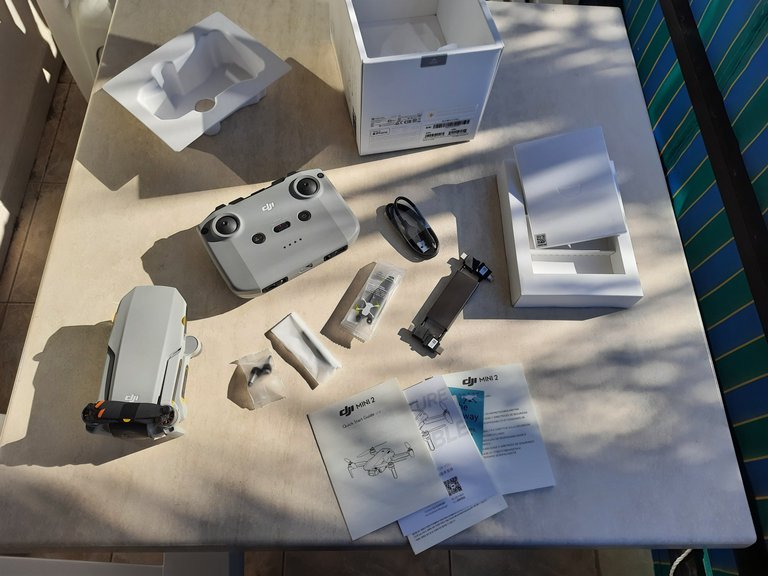 Prior to flight, and the other day in fact, I found an application called AirMap. It uses your location and 'live' data to give you an indication of where you can fly or not.
Fortunately, Cala Millor seems to be a good place to own a drone - I couldn't find any restricted airspace for miles. Palma on the other hand (left image below) is not such a good place, and no drone of any size can be flown anywhere close to the capital.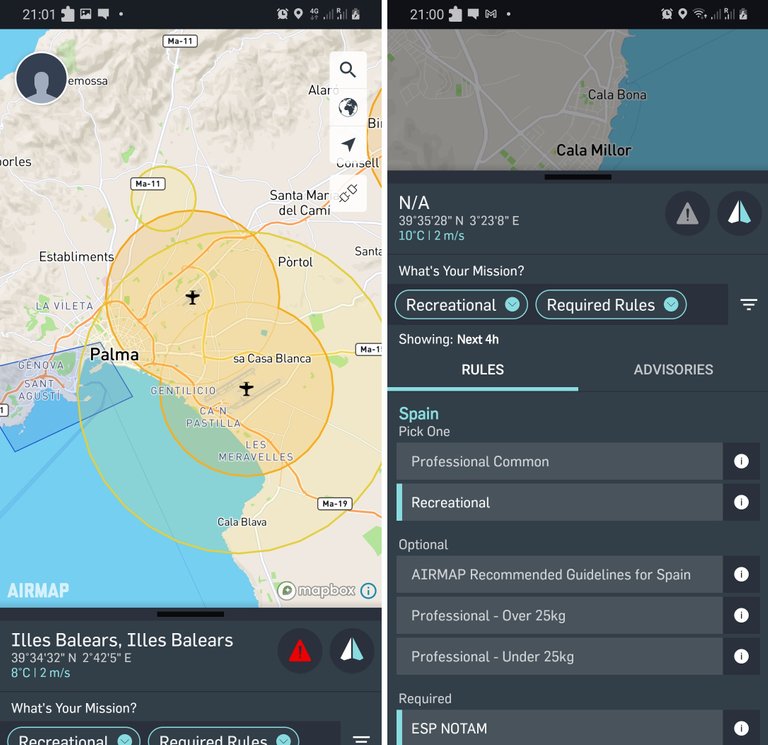 First Flight!
The drone finally finished charging at around 40 minutes before sundown and so I made my way to what I think is the only reasonable sized grass clearing in the area. I knew it wouldn't be the best spot to capture anything amazing, but I was more concerned with getting the hang of flying - which for the basics is actually pretty easy!
The video quality goes up to 4k, but as you can see I didn't find that setting - too busy wondering if my toy was doing to fall out of the sky at any moment. With the first flight safely navigated (autopilot takeoff and landing is really helpful), and an extra hour in the day tomorrow, I'll be a little more brave and find a spot without so many buildings and supermarkets.
Break even on purchase in 50 posts :P
Cheers,
Asher
(Music - Mansionair - Astronaut)
---
▶️ 3Speak