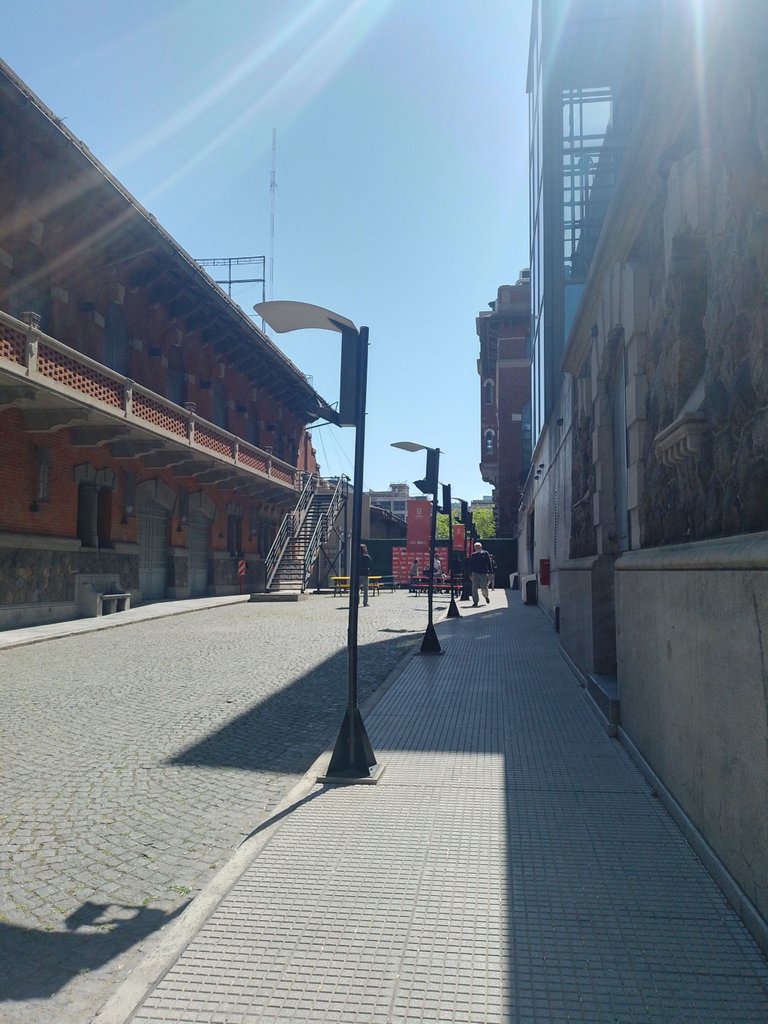 La usina del arte es un centro cultural ubicado en buenos aires donde se puede ir a ver diferentes muestras artísticas o eventos, en verano cuenta con varios eventos para niños ya que en Argentina estamos de vacaciones, pero en el año podemos encontrar diferentes muestras y así es como nos topamos con este congreso sobre impresión 3d, mi novio trabaja con eso y es algo que le gusta mucho, yo decidí acompañarlo porque me parece un mundo bastante interesante y con muchas aplicaciones posibles a la vida cotidiana.
The usina del arte is a cultural center located in Buenos Aires where you can go to see different artistic exhibitions or events. In summer it has several events for children since we are on vacation in Argentina, but during the year we can find different exhibitions and so on. This is how we came across this conference on 3d printing, my boyfriend works with it and it is something he likes a lot, I decided to accompany him because it seems to me a very interesting world and with many possible applications in everyday life.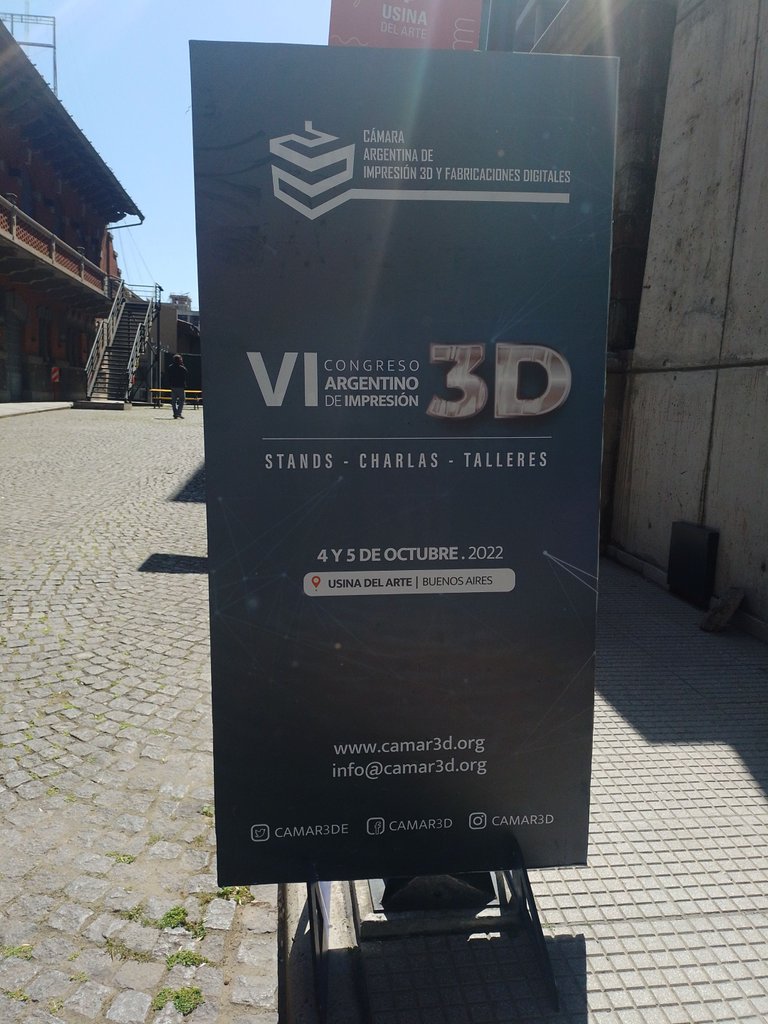 Una de las primeras cosas que nos encontramos fue un stand sobre impresión de calzado y carteras, tenías varios modelos a la vista y algunos pequeños objetos a la venta, el proyecto se llama synthesis, y nos habla de moda sin límites, lo cual es cierto, aunque creo que nada reemplaza a la tela aún. De esta marca me gustaron mucho los zapatos ya que podían hacer que la parte superior tenga formas como este animalito, también había tacones con diferentes formas que podían ser adheridos a zapatos, es realmente muy ingenioso.
One of the first things we came across was a shoe and handbag printing booth, you had several models on view and some small objects for sale, the project is called synthesis, and it speaks to us of fashion without limits, which is true , although I believe that nothing replaces the cloth yet. I really liked the shoes from this brand since they could make the upper part have shapes like this little animal, there were also heels with different shapes that could be attached to shoes, it's really very ingenious.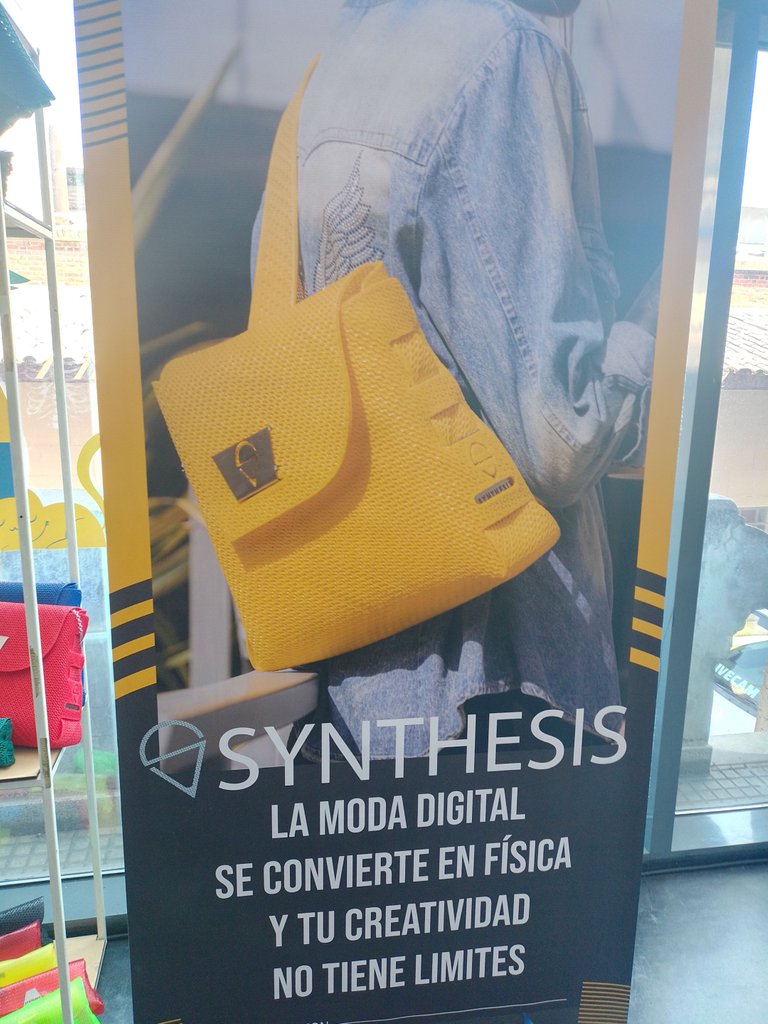 Vimos muchas máquinas para imprimir y cosas muy geniales, como este castillo, seguro que con pintura y detalles en la vegetación sería un adorno genial, y eso es lo que me gusta de la impresión 3d, que permite muchísimas cosas, me encantan los muñecos 3d, en la muestra también vimos máquinas en funcionamiento y muestras de la calidad con la que imprimían, eso ayuda bastante ya que muchos lugares promocionaban también lo que ellos vendían.
We saw many printing machines and very cool things, like this castle, I'm sure that with paint and details in the vegetation it would be a great decoration, and that's what I like about 3d printing, that it allows many things, I love 3d dolls , in the exhibition we also saw machines in operation and samples of the quality with which they printed, that helps a lot since many places also promoted what they sold.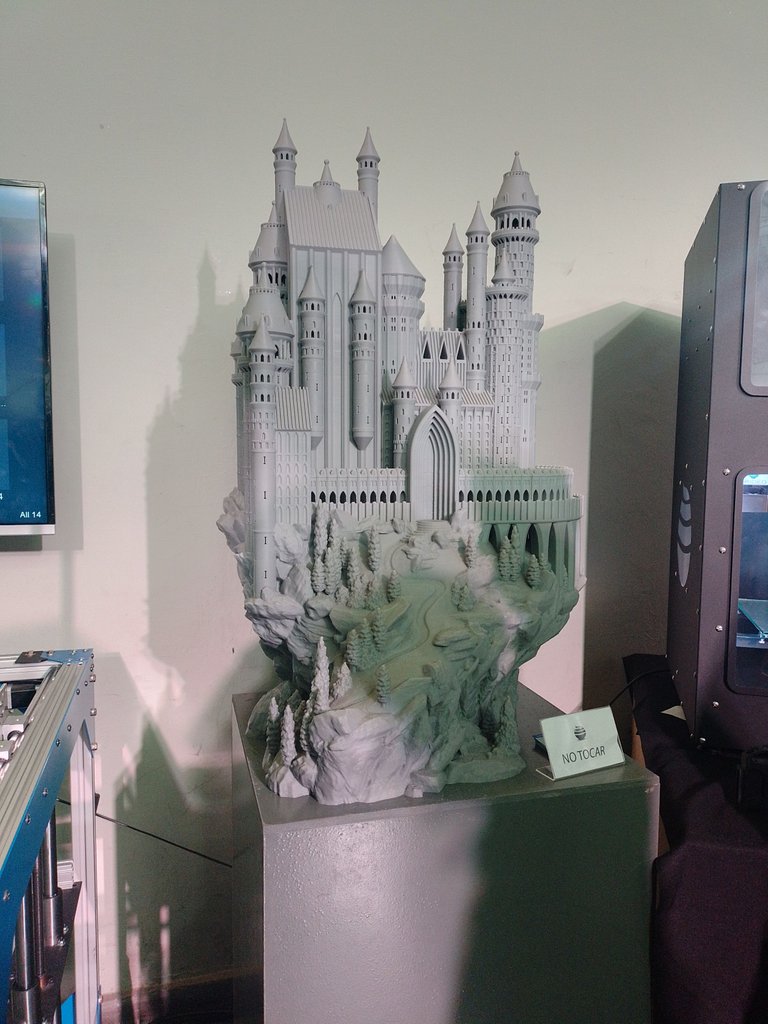 La aplicación de las máquinas es bastante amplia, asistimos a algunas charlas donde empresas contaban los usos industriales, sobre todo en Argentina es útil ya que pueden imprimir repuestos para maquinarias que de otra forma es difícil o muy costoso conseguir, sobre todo si requiere que se importe de algún lugar lejano, esto fue un descubrimiento porque no sabía que las máquinas podían imprimir metales, pero resulta que sí y las piezas son demasiado parecidas a las que reemplazan.
The application of the machines is quite wide, we attended some talks where companies discussed industrial uses, especially in Argentina it is useful since they can print spare parts for machinery that is otherwise difficult or very expensive to obtain, especially if it requires them to be import from somewhere far away, this was a discovery because I didn't know the machines could print metal, but it turns out they can and the parts are too similar to what they replace.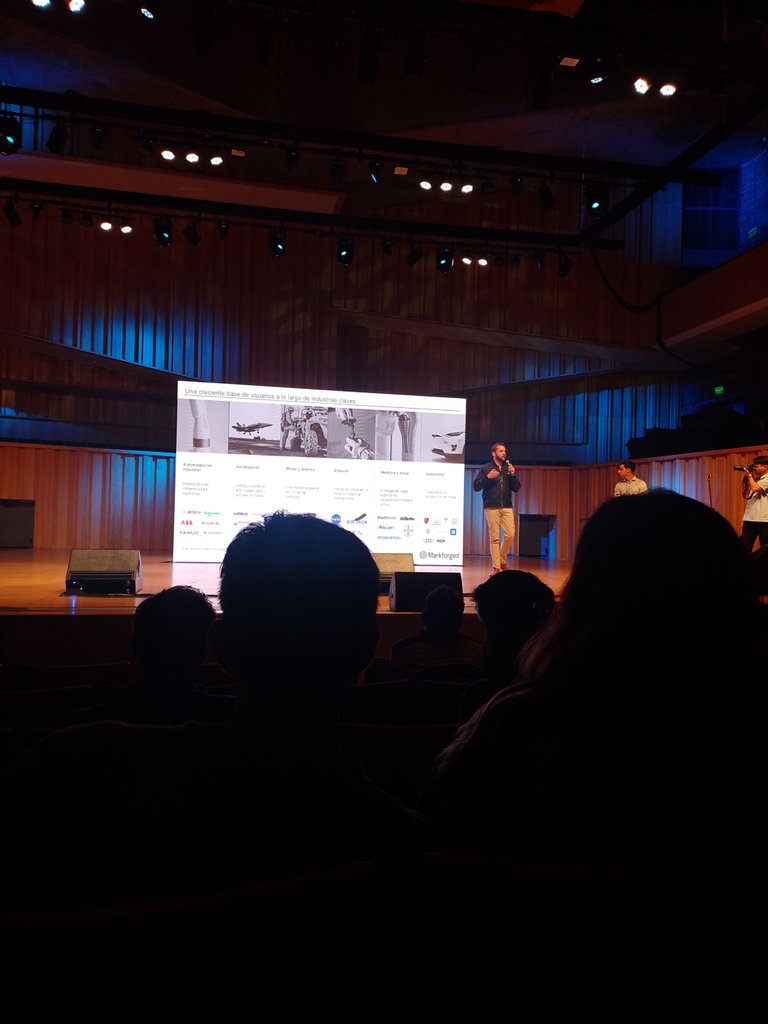 Otro gran descubrimiento fueron las impresoras de cerámica, en un stand nos explicaron el funcionamiento y lo que hace la máquina es usar una mezcla que se compra lista e imprimir poco a poco, generando adornos de todo tipo, en la muestra había cuencos muy hermosos, lo divertido de esto es que se podían usar también colores y generar tramas más complejas mediante la impresión.
Another great discovery were the ceramic printers, at a stand they explained to us how the machine works and what the machine does is to use a mixture that is bought ready and print little by little, generating all kinds of decorations, in the sample there were very beautiful bowls, The fun thing about this is that you could also use colors and generate more complex patterns through printing.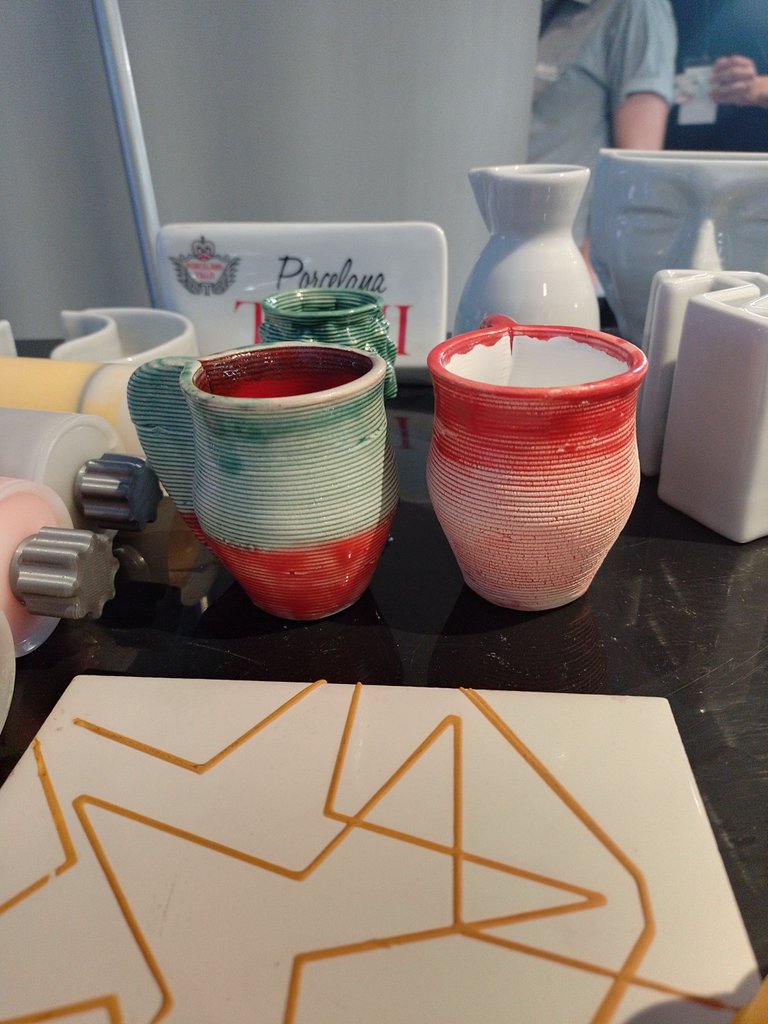 Pero también hay aplicaciones en medicina, esta empresa se encarga de producir diferentes partes del cuerpo para que los médicos puedan generar mejores soluciones a fisuras, fracturas y ese tipo de problemas, y también maquetas para un uso educativo que hace que sea mucho más dinámico el aprendizaje, me gusto bastante como se veían todas sus piezas.
But there are also applications in medicine, this company is in charge of producing different parts of the body so that doctors can generate better solutions to fissures, fractures and that type of problem, and also models for educational use that makes the study much more dynamic. learning, I quite liked how all his pieces looked.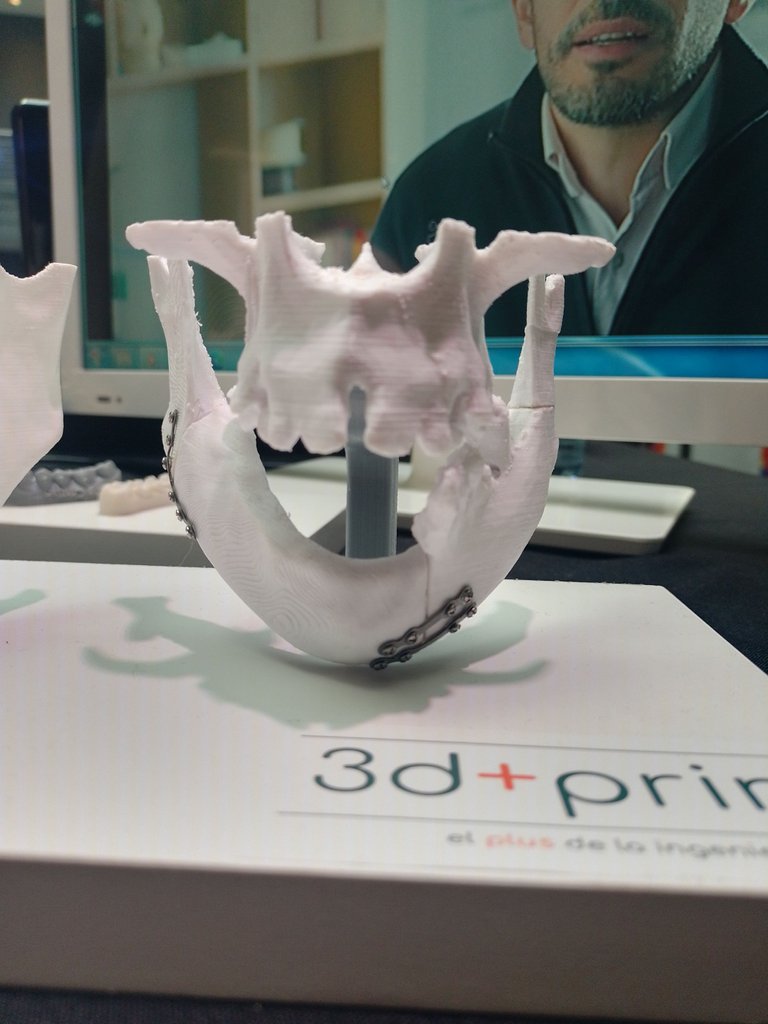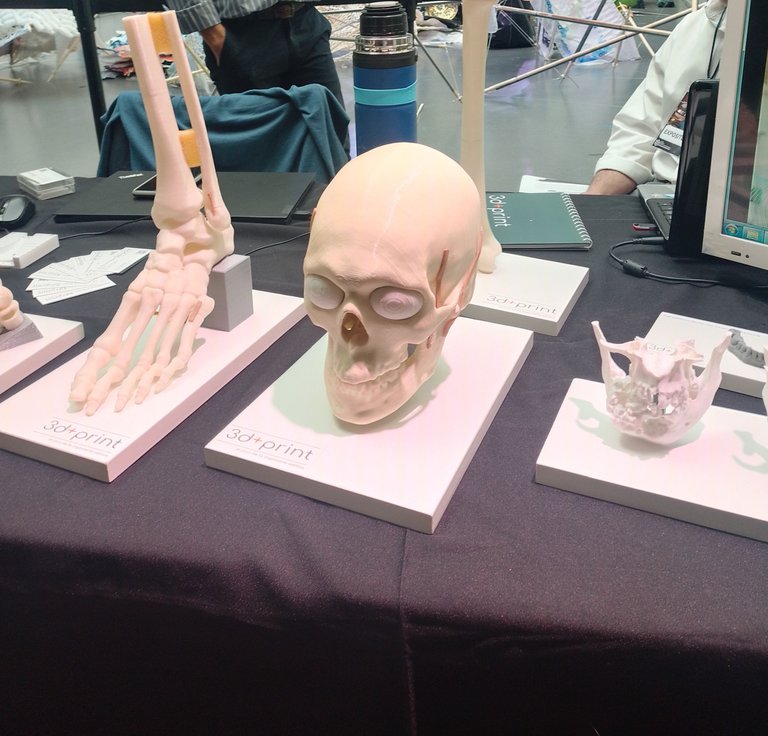 En el congreso también hubo stands mostrando sus productos y vendiendo algunas de sus piezas o sus materiales, y se podían ver muchas cosas, en general me llama la atención todos los muñecos y juguetes posibles, sobre todo porque soy muy fan de tener muñecos en todos lados jajaja, también en cada stand se veía lo complejo de todo el asunto.
También había un sector para niños y no tan niños donde podían probarse lápices 3d, pero estaba bastante lleno así que será en una próxima ocasión, esto fue todo, hasta la próxima ❤️.
At the congress there were also stands displaying their products and selling some of their pieces or their materials, and you could see many things. In general, all possible dolls and toys caught my attention, especially since I am a big fan of having dolls everywhere. hahaha, also in each stand you could see the complexity of the whole thing. There was also a sector for children and not so children where they could try 3d pencils, but it was quite full so it will be next time, that was all, until next time ❤️.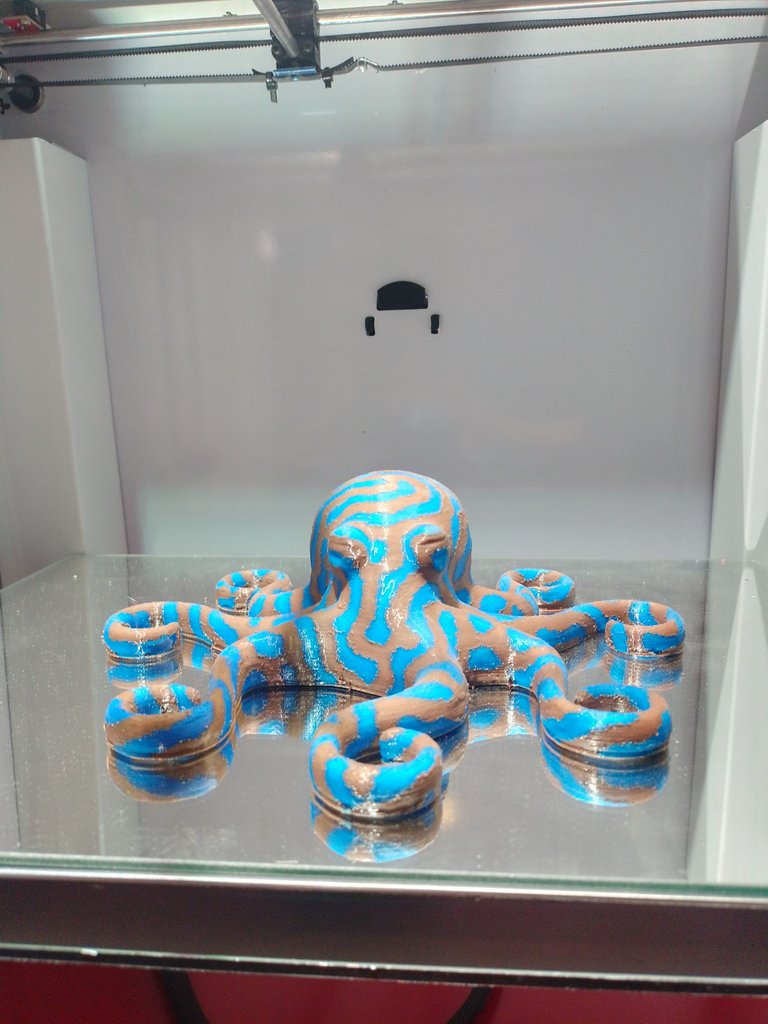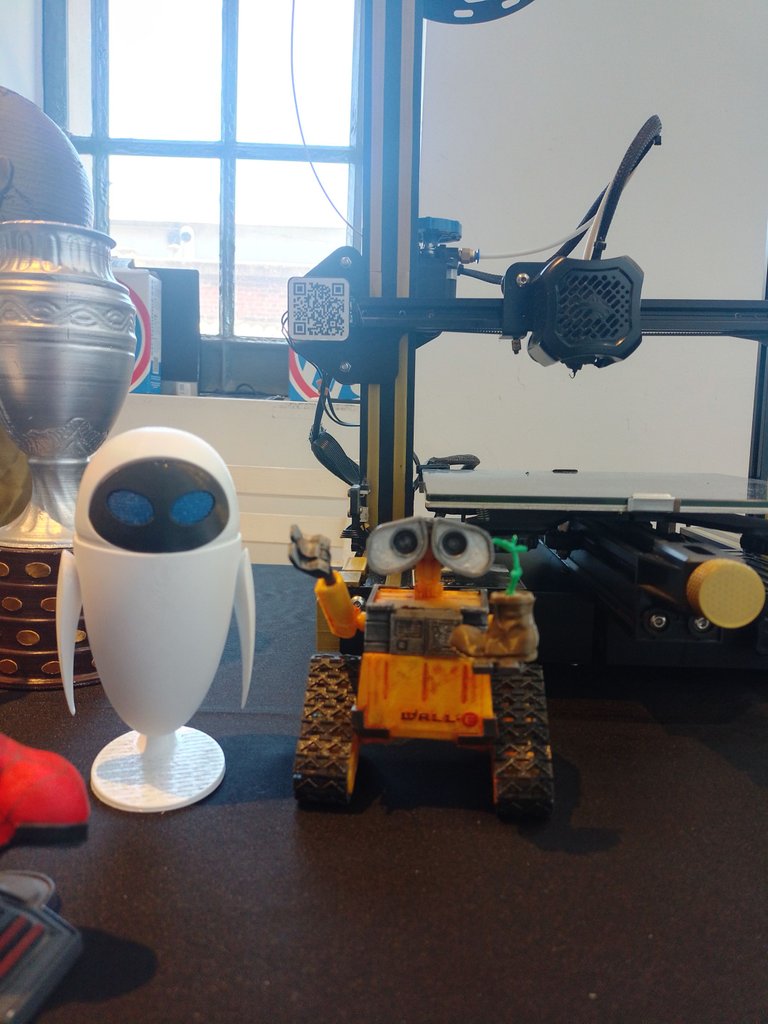 Todas las fotos fueron tomadas por mí
All photos were taken by me