Have you ever requested for a particular service that requires you to pay for that and got a different thing? How was the feeling? I guess it wasn't rosy.
Well, today I had so many plans drafted out, things I planned to achieve and be fulfilled but then, things don't normally go as planned in some cases and we just have to accept it and re-strategize.
Today, I planned to make a post in the morning and then move to the saloon to make my hair as well, after which I will go to market and get some things for my baby's birthday party coming up in 3 days, then retire at home and attend to some basic chores. These were my set out plans but, did I really achieve them?
I figured out making my hair first so quickly, then come back home to create a post not knowing that the hairstylist will crash my plans. I have a particular lady I use for my hair and on my way going, I saw another new saloon closer to my house, I thought of making my hair there but then my instinct kept telling me to go to my usual hairstylist since I trusted her, on a second thought I said, but this place is more closer, I could get the hair done on time and face other activities waiting, oh my thought was wrong, I would have listened to my instinct.
I ended up using the saloon closer to me.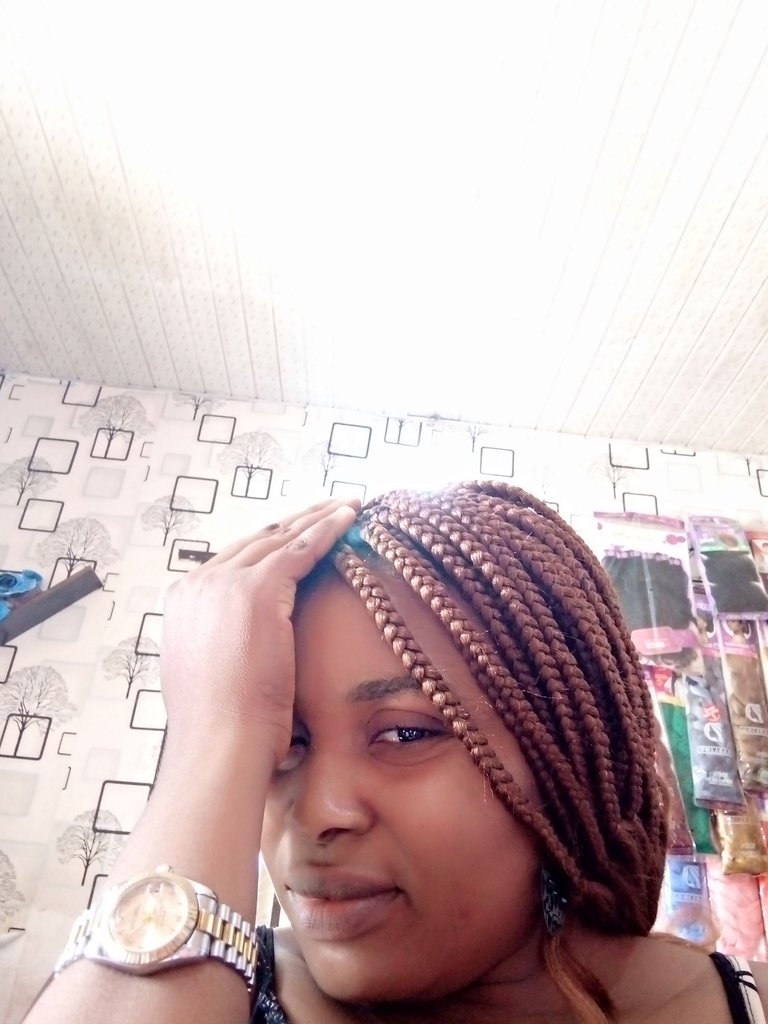 A photo of me in the saloon
I hardly braid, I prefer using weavons or wigs but today I decided to change to a new look. I went as far as searching for braiding styles through Google and I stumbled on this style...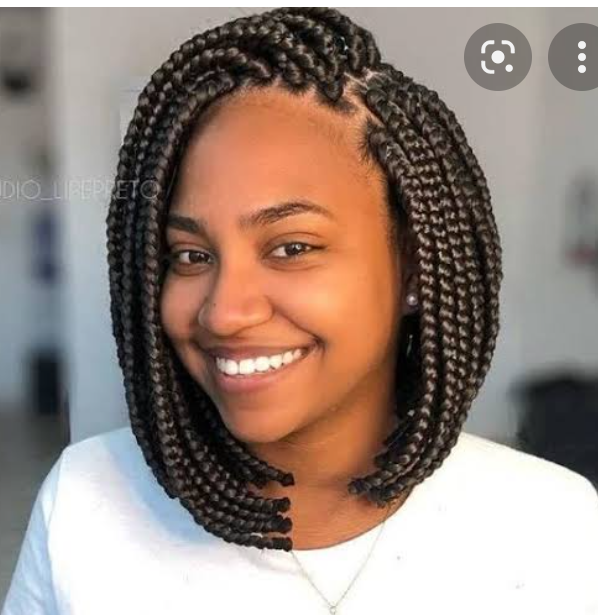 Oh, how I loved the style, I asked the new hairstylist if she can give me exactly this style and she said a BIG YES🤩. I told her to check it very well as I wanted exactly the style but she insisted that there was no need that she already grabbed it and would give me exactly what I wanted. So I relaxed for her services which she billed me $12.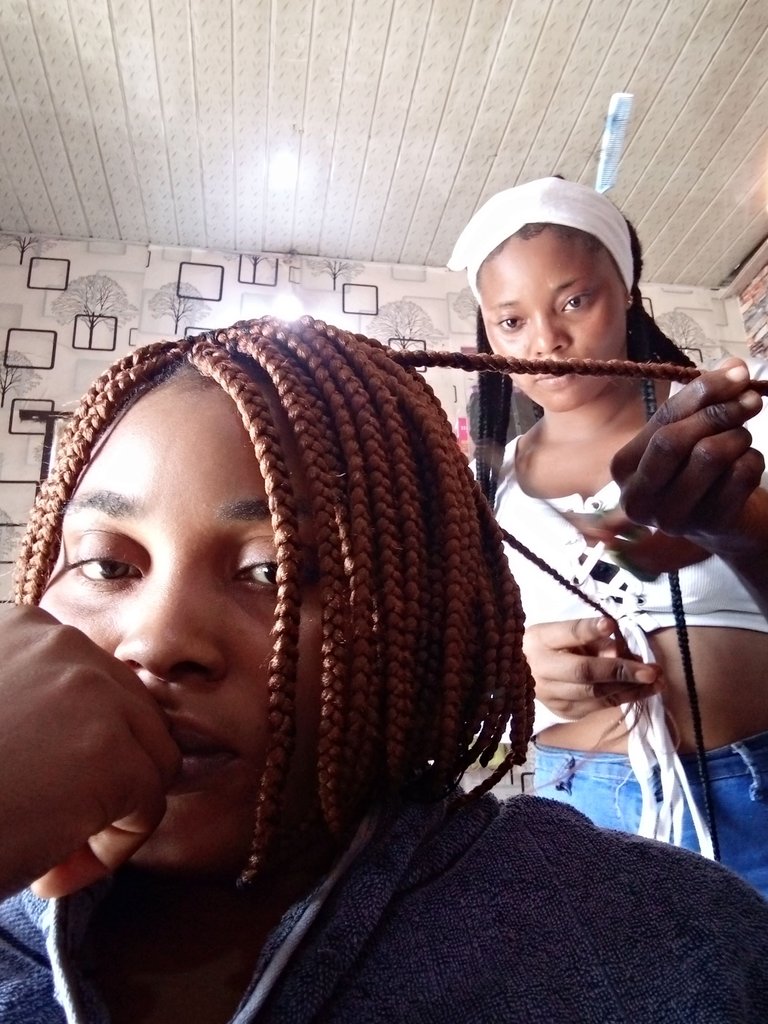 A photo of me
It took her almost 7hours to get this hair done! With the pain I passed through, Oh my God, this was not what I bargained for. She ended up consuming my precious time without even getting the style properly. Going to the market was ruined today, plus other plans of mine that were postponed. At this point, I wished I listened to my instinct. My usual hairstylist would have given me exactly what I wanted in less than 3 hours!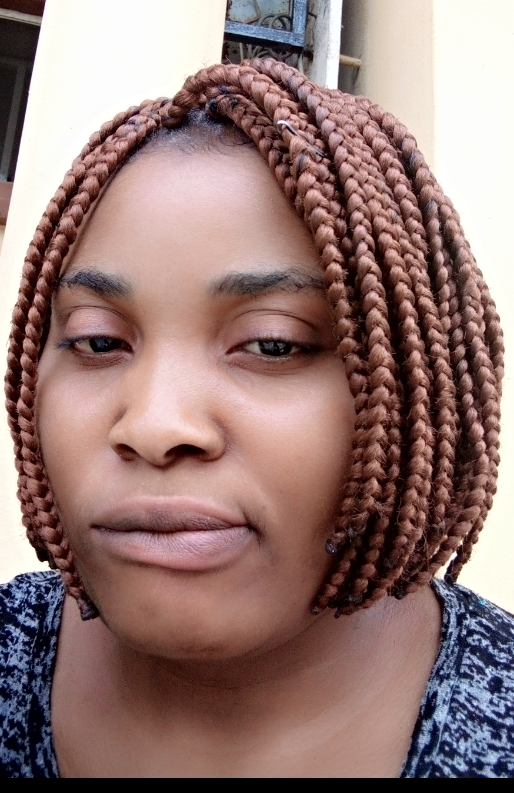 A photo of me admiring the hair
Oh yes, she tried finally but not exactly as it is in the picture I got from google, however receiving a good compliment about the hair by my neighbors this evening made me appreciate it more.
Daily blog community, this is my first time posting here and I hope I didn't break the rules🤩
Thanks for visiting my blog.
Remember to keep staying positive and be happy🧡💞🥰