Lo más probable es que la comunidad ignore mi publicación porque me di cuenta después de publicar que el 90% de los blogs diarios aquí están escritos en español. pero puedes quedarte si quieres leer el blog diario de alguien fuera de la comunidad de habla hispana.
my post will most likely be ignored by the community because I realised after I posted that 90% of the daily blogs here are written in Espanol. But you can stick around if you want to read the daily blog of someone outside the spanish-speaking community.
---
---
This is my first daily blog post and I hope I don't bore you to death. I initially planned to just post about my Wednesday but because of editing the video I wanted to include and figuring out how to post on 3 speak, I needed almost an entire day(The edited video still came out shitty because this is my first time doing this, pardon me). So yeah this is a two-day blog. Don't worry about a long read, it wasn't that packed. Just about what the title says.
Hola Hivers, esta es mi primera publicación diaria en el blog y espero no aburrirlos hasta la muerte. Inicialmente planeé publicar solo sobre mi miércoles, pero debido a la edición del video que quería incluir y descubrir cómo publicar en 3 hablas, necesité casi un día completo (el video editado aún salió mal porque esta es la primera vez que hago esto, perdóname). Así que sí, este es un blog de dos días. No se preocupe por una lectura larga, no estaba tan llena. Justo lo que dice el título.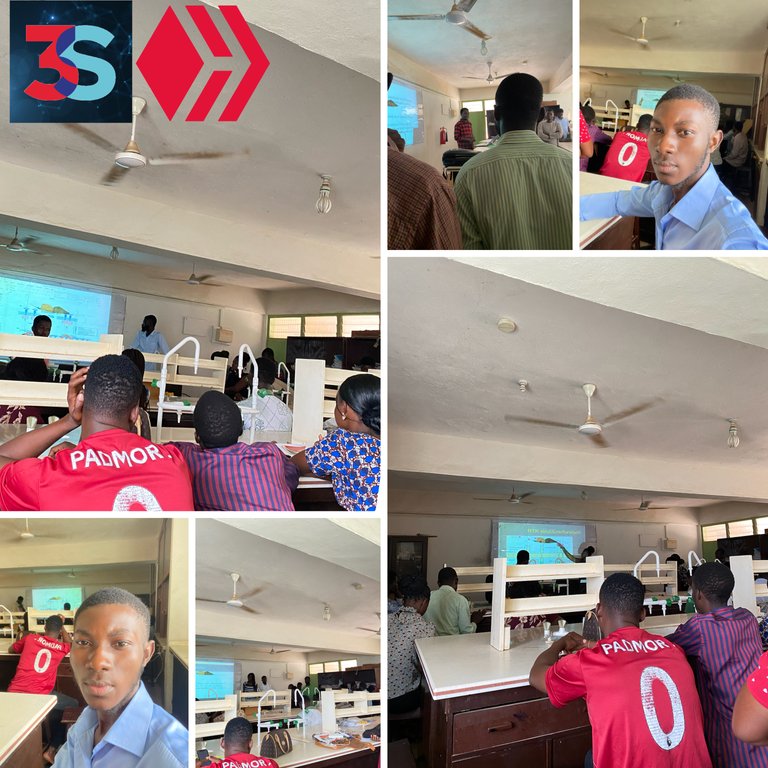 I'm a University student reading Biochemistry and in my school, we pretty much just go for lectures and work on our Project Works for our last semester. Today was the first odd day out this semester. I actually had somewhat of a different day the past 2 days, so I thought to share.
Wednesday
We had a group presentation on Cell Signaling, one of the courses we're taking this semester. The name I guess is self-explanatory but if I had to tell you, I'd simply say it was about how the cells in your body communicate to get things done in your body. But then you can argue that this is what every course in Biochemistry is about. In that case I'd tell you that this course was about cellular communication and the mechanisms behind it. But you don't need to know any of these because you're just here to read about my day and not the Biochemistry behind it.
Tuvimos una presentación grupal sobre Señalización celular, uno de los cursos que estamos tomando este semestre. Supongo que el nombre se explica por sí mismo, pero si tuviera que decírtelo, simplemente diría que se trata de cómo las células de tu cuerpo se comunican para hacer las cosas en tu cuerpo. Pero entonces se puede argumentar que de eso se tratan todos los cursos de bioquímica. En ese caso te diría que este curso fue sobre la comunicación celular y los mecanismos detrás de ella. Pero no necesita saber nada de esto porque solo está aquí para leer sobre mi día y no la bioquímica detrás de él.
Videos were taken by me 3speak
For this presentation, my class was divided into 4 groups. The grouping was done in a very simple way. There are 72 students in my class. Starting from ID FAS/0001/18 to FAS/0072/18. The first part of the ID tells you the faculty of the student. My faculty is Faculty of Applied Sciences(FAS). The second part is the students actual ID. Mine is 0124. Then the last part is the year you were admitted into the University. My class was admitted in 2018 so 18. Out together, my ID is FAS/0124/18. I'm 124th student of the Faculty of Applied Sciences, and I was admitted to the University in 2018. Maybe I gave you a little bit too much info.
Para esta presentación, mi clase se dividió en 4 grupos. La agrupación se hizo de una manera muy sencilla. Hay 72 estudiantes en mi clase. Desde ID FAS/0001/18 hasta FAS/0072/18. La primera parte de la identificación te dice la facultad del estudiante. Mi facultad es la Facultad de Ciencias Aplicadas (FAS). La segunda parte es la identificación real de los estudiantes. El mío es 0124. Luego, la última parte es el año en que fue admitido en la Universidad. Mi clase fue admitida en 2018, entonces 18. Salimos juntos, mi identificación es FAS/0124/18. Soy el estudiante número 124 de la Facultad de Ciencias Aplicadas y fui admitido en la Universidad en 2018. Tal vez les di demasiada información.
Coming back to the presentation, we were put into 4 groups. Each group except the last group had 20 students. You can understand why that is.
Volviendo a la presentación, nos pusieron en 4 grupos. Cada grupo excepto el último grupo tenía 20 estudiantes. Puedes entender por qué es eso.
We started the presentation in a weird order. You would expect that we do it in a chronological order starting with Group 1. But my group(3) started the presentation, then Group 4, Group 2 and 1. Totally messed up, I know. It was this way because Groups 1 and 2 were supposed to have presented during last week's lecture but they appealed the lecturer to postpone the presentation because they couldn't meet as a group to prepare ahead because of our busy timetable that week. Let's just say the lecturer didn't respond very nicely and threatened to give them zeros for the presentation. This week, she calmed down and gave them a shot after the supposed groups to present, Groups 3 and 4 delivered.
Empezamos la presentación en un orden extraño. Es de esperar que lo hagamos en orden cronológico comenzando con el Grupo 1. Pero mi grupo (3) comenzó la presentación, luego el Grupo 4, el Grupo 2 y el 1. Totalmente desordenado, lo sé. Fue así porque se suponía que los Grupos 1 y 2 se habían presentado durante la conferencia de la semana pasada, pero apelaron al disertante para que pospusiera la presentación porque no podían reunirse como grupo para prepararse con anticipación debido a nuestro apretado horario esa semana. Digamos que el disertante no respondió muy bien y amenazó con darles ceros por la presentación. Esta semana se calmó y les dio un tiro después de los supuestos grupos a presentar, los Grupos 3 y 4 entregaron.
The lecture was a 2-hour lecture so each group had 30minutes to deliver. Well actually you had only 25 minutes for the presentation with the remaining 5minuted being a Question and answer session for the group. Another different thing about this presentation was the fact that the students who presented didn't have the no-question privilege. Normally in group presentations most of the lecturers exempt the students who did the presentation from questions after the presentation. I believe this is to ensure that the entire group pulls their own weight on some way.
La conferencia fue una conferencia de 2 horas por lo que cada grupo tuvo 30 minutos para dar. Bueno, en realidad solo tenía 25 minutos para la presentación y los 5 minutos restantes eran una sesión de preguntas y respuestas para el grupo. Otra cosa diferente de esta presentación fue el hecho de que los estudiantes que presentaron no tenían el privilegio de no hacer preguntas. Normalmente en presentaciones grupales la mayoría de los disertantes exime a los estudiantes que hicieron la presentación de preguntas después de la presentación. Creo que esto es para asegurar que todo el grupo haga su propio esfuerzo de alguna manera.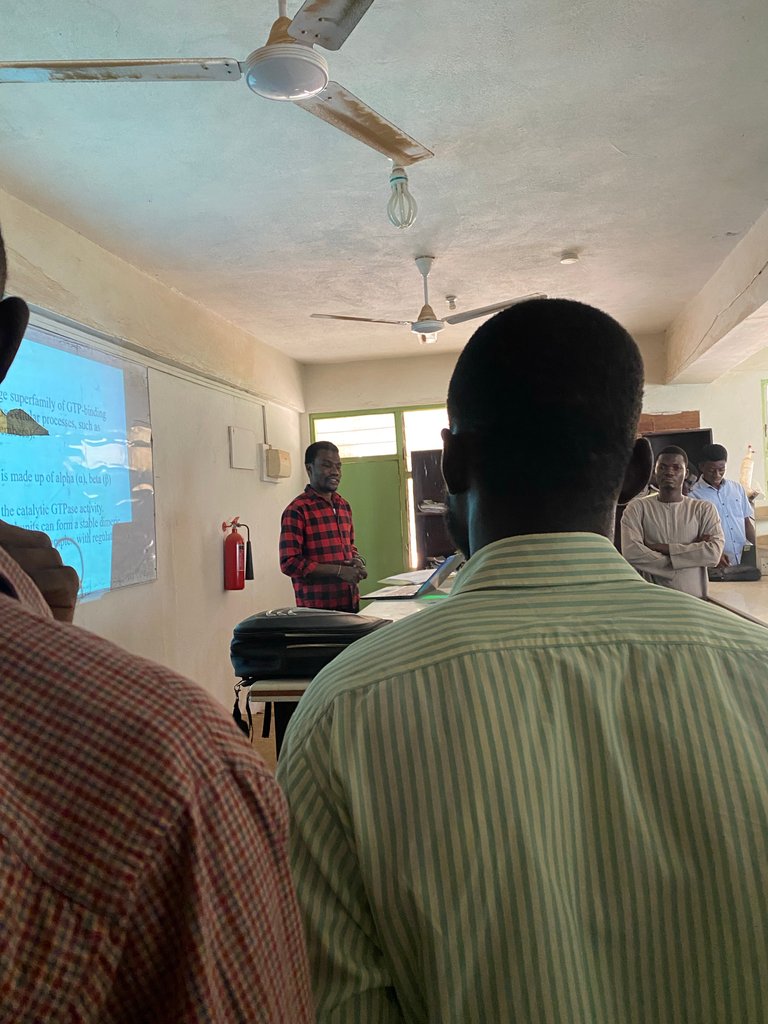 My group presenting
My group presented on G-proteins, and NO, I didn't present. You can tell from the angle I took this picture. I did pull my own weight though. The rest of us answered questions that came after the presentation. This was my contribution in the presentation.
Mi grupo hizo una presentación sobre las proteínas G, y NO, no hice una presentación. Se puede decir desde el ángulo que tomé esta foto. Aunque puse mi propio peso. El resto de nosotros respondimos preguntas que surgieron después de la presentación. Esta fue mi contribución en la presentación.
My friends and I after we finished our presentation. I sneaked in this picture when the lecturer wasn't paying attention to the back seaters. It was question and answer time for the presenting group and she was focused on that to assess their presentation and award marks.
Mis amigos y yo después de terminar nuestra presentación. Me colé en esta imagen cuando el profesor no estaba prestando atención a los asientos traseros. Era el momento de preguntas y respuestas para el grupo presentador y ella se centró en eso para evaluar su presentación y las calificaciones de los premios.
I don't know if I should tell you what G-proteins are because I doubt that'll have any relation to ranting, but I'll give you one short paragraph if you'll have it.
No sé si debería decirte qué son las proteínas G porque dudo que tenga alguna relación con despotricar, pero te daré un breve párrafo si lo tienes.
Guanine nucleotide-binding proteins (G proteins) are proteins that act as molecular switches inside cells, and are involved in transmitting signals from a variety of stimuli. This was the first sentence of our slides.
Las proteínas de unión a nucleótidos de guanina (proteínas G) son proteínas que actúan como interruptores moleculares dentro de las células y están involucradas en la transmisión de señales de una variedad de estímulos. Esta fue la primera frase de nuestras diapositivas.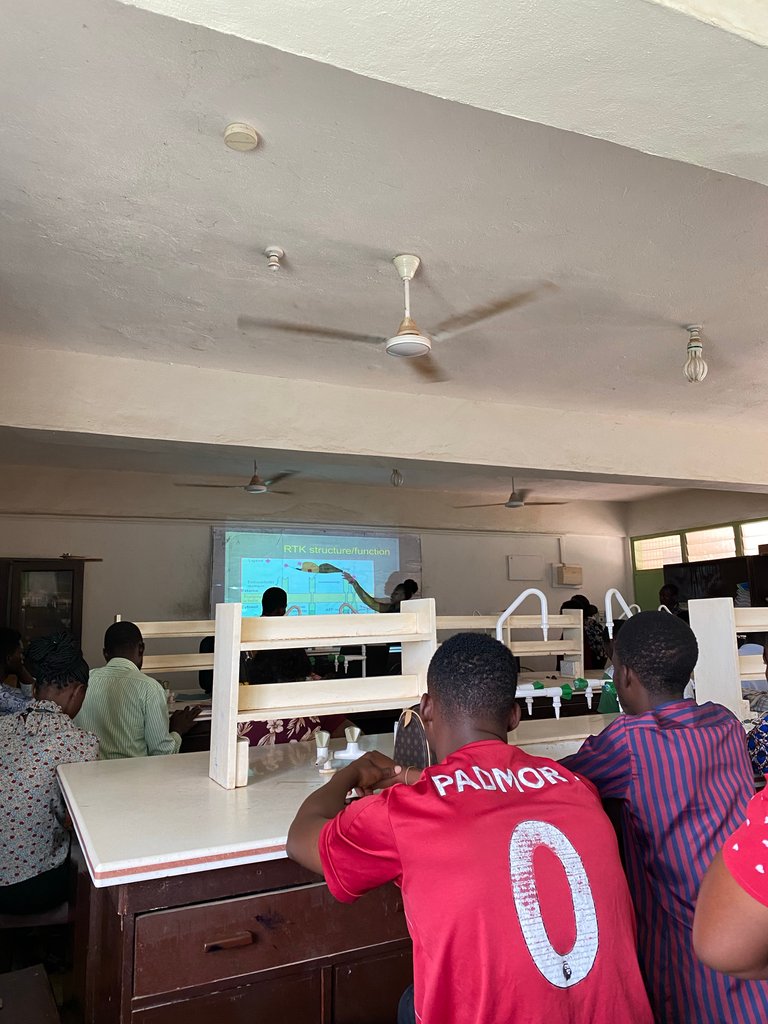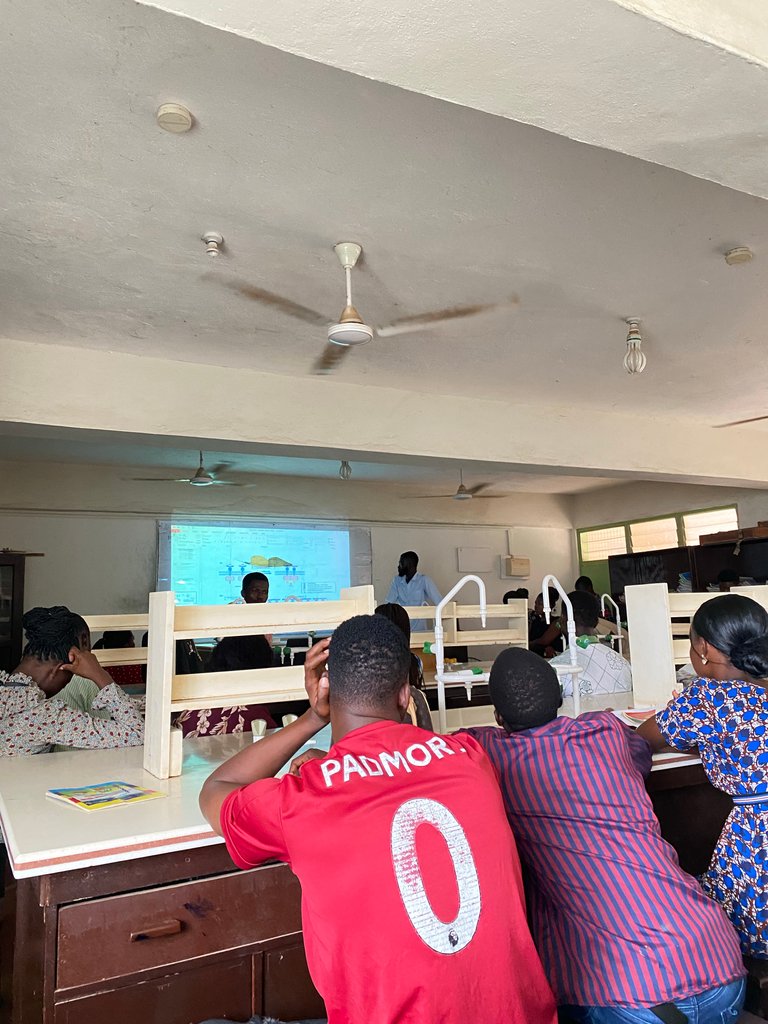 The next group, Group 4 presented on Tyrosine Kinase Receptor, Then Group 2 and 1 on Second Messengers and First Messengers respectively. I won't bore you further with the details of their presentation. The presentations were fun and interactive. It's good to do something different once a while, even in school.
El siguiente grupo, el Grupo 4 se presentó en el Receptor de Tirosina Quinasa, Luego el Grupo 2 y 1 en Segundos Mensajeros y Primeros Mensajeros respectivamente. No los aburriré más con los detalles de su presentación. Las presentaciones fueron divertidas e interactivas. Es bueno hacer algo diferente de vez en cuando, incluso en la escuela.
Thursday
I have just one lecture on Wednesday and our lecturer for the course happens to be in Sweden right now so the lecture happens on Zoom every Thursday. He couldn't make it today for some reason.
Solo tengo una conferencia el miércoles y nuestro profesor del curso está en Suecia en este momento, por lo que la conferencia se realiza en Zoom todos los jueves. No pudo hacerlo hoy por alguna razón.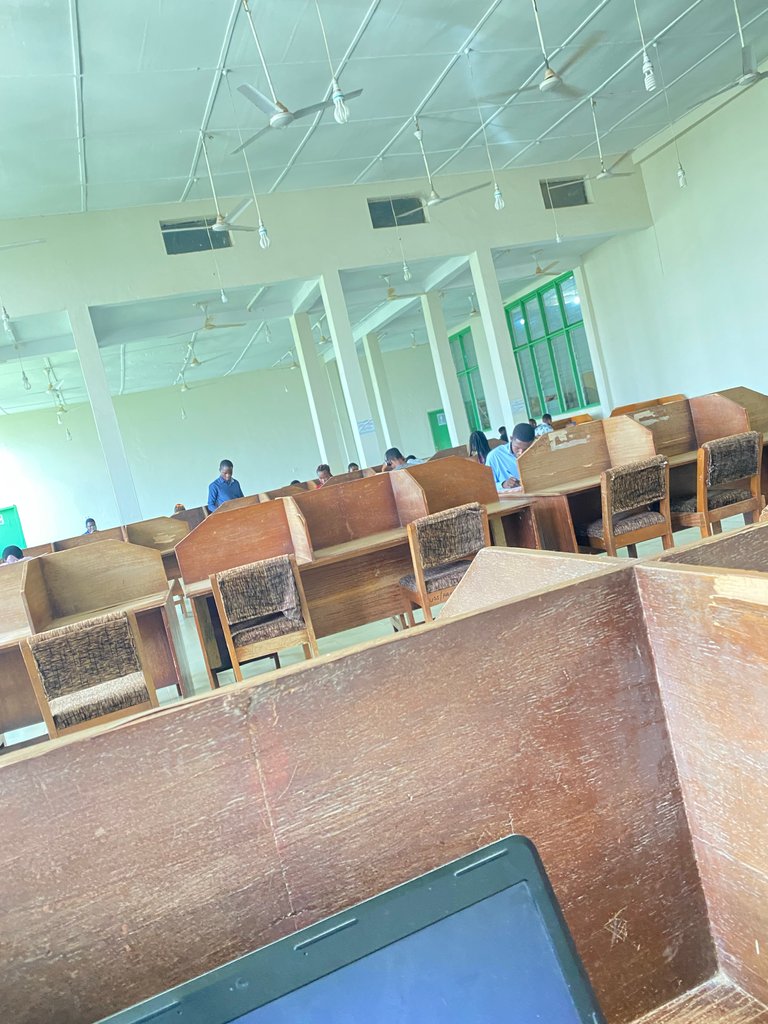 With all that free time on my hands and so much work to do, I headed to the Library to work on my Final Year Project. I know me well enough to know that attempting to accomplish any sort of work in my room would just leave me pressing my phone all day long. Besides, I need the Library's wifi because my Laptop is a data-hungry sucker these days. For some reason, it consumes more data now than it used it and I haven't been able to figure out why that is.
Con todo ese tiempo libre en mis manos y tanto trabajo por hacer, me dirigí a la Biblioteca para trabajar en mi Proyecto de Fin de Año. Me conozco lo suficientemente bien como para saber que intentar realizar cualquier tipo de trabajo en mi habitación me dejaría presionando mi teléfono todo el día. Además, necesito el wifi de la biblioteca porque mi computadora portátil es un tonto hambriento de datos en estos días. Por alguna razón, ahora consume más datos de los que usó y no he podido averiguar por qué.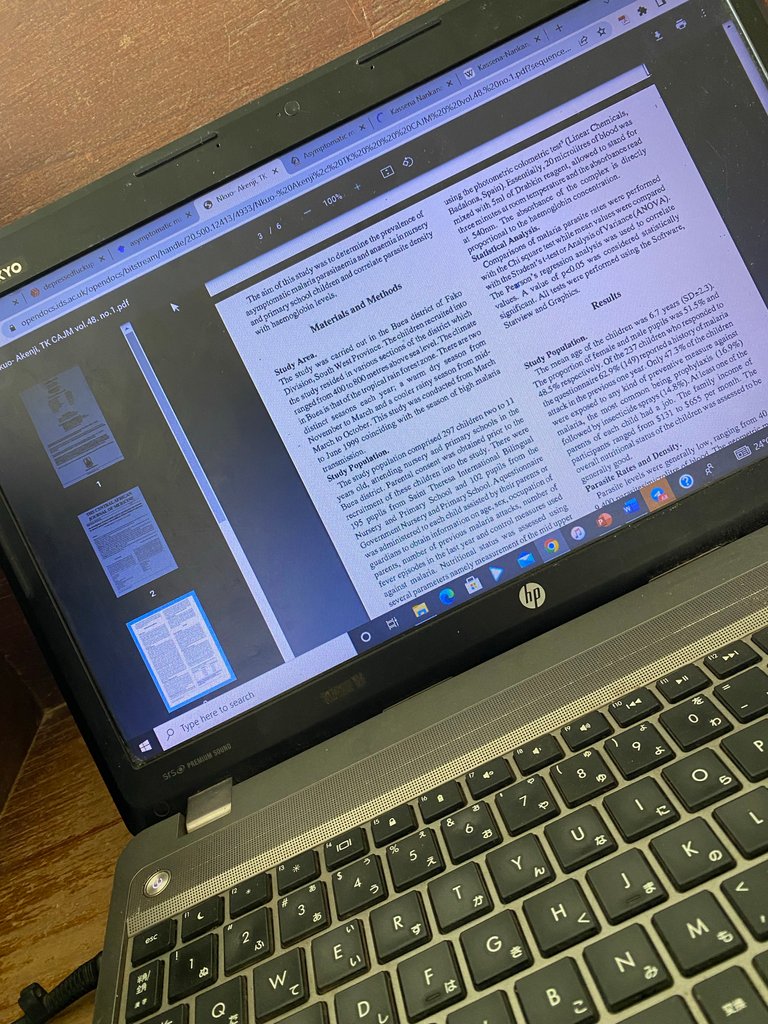 Of course I did a tiny bit of Hiving, replied a few comments, checked out some articles and said hello to a few people before I started work. Going through some leofinance articles, I found out the Leo community is actually working on a microblogging project that will enable Hivers to post twitter-style content. I think this will be fun to see.
Por supuesto, hice un poco de Hiving, respondí algunos comentarios, revisé algunos artículos y saludé a algunas personas antes de comenzar a trabajar. Al revisar algunos artículos de Leofinanzas, descubrí que la comunidad Leo está trabajando en un proyecto de microblogging que permitirá a Hivers publicar contenido al estilo de Twitter. Creo que esto será divertido de ver.
---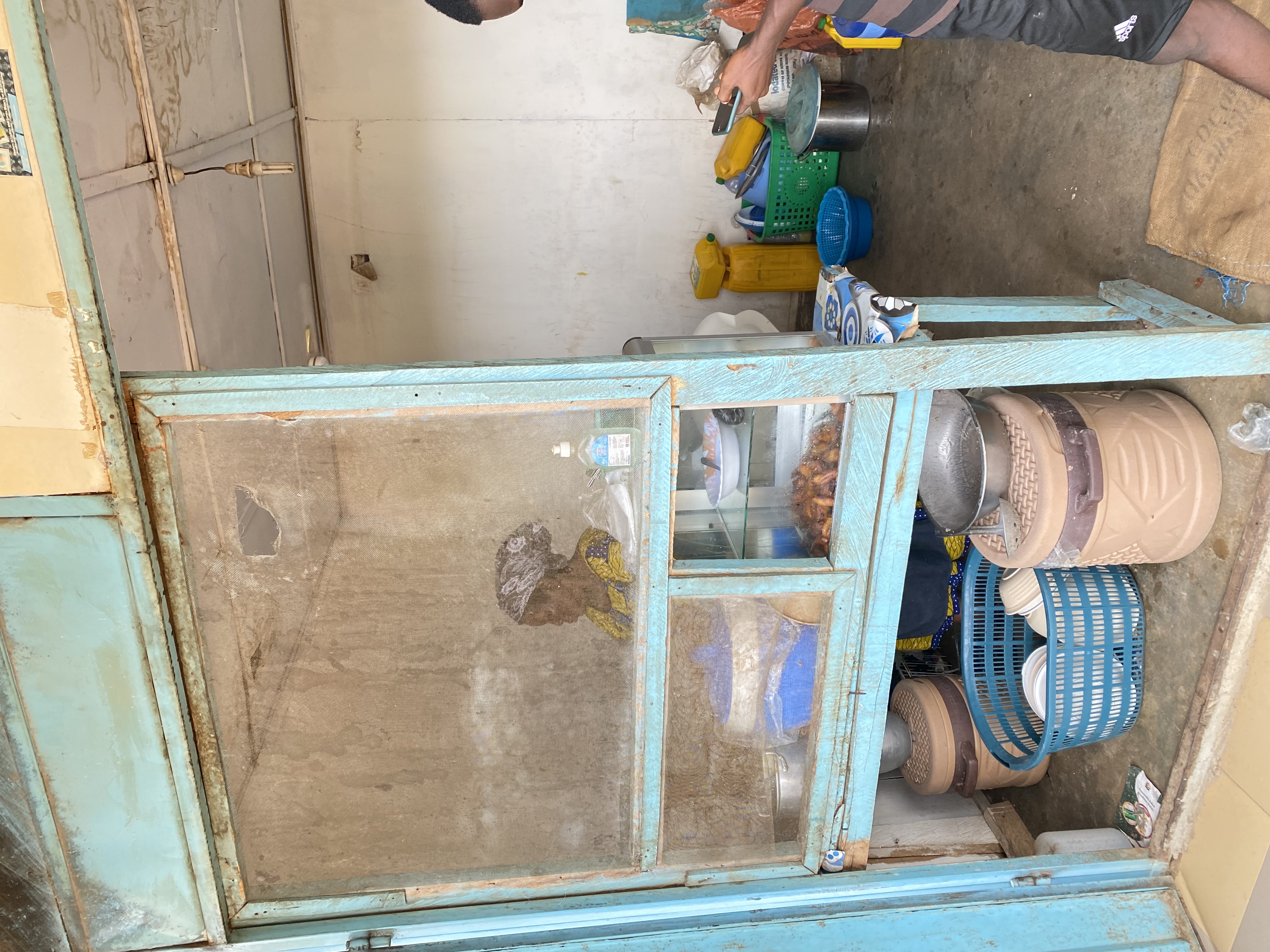 ---
From the Library before I headed back home, I stopped by one of my favorite food spots to get beans. It was beans with Plantain and Egg. Around here we call it Gobe and many people enjoy it. This meal cost 7 cedis, that's around 90cents, almost 2 HIVE.
Desde la biblioteca antes de regresar a casa, pasé por uno de mis lugares de comida favoritos para comprar frijoles. Fue frijoles con plátano y huevo. Por aquí lo llamamos Gobe y mucha gente lo disfruta. Esta comida costó 7 cedis, eso es alrededor de 90 centavos, casi 2 colmenas.
Congrats! You just read two days of my life! You can catch your breath now. Thank you for going over my day with me:)
¡Felicitaciones! ¡Acabas de leer dos días de mi vida! Ya puedes recuperar el aliento. Gracias por repasar mi día conmigo :)