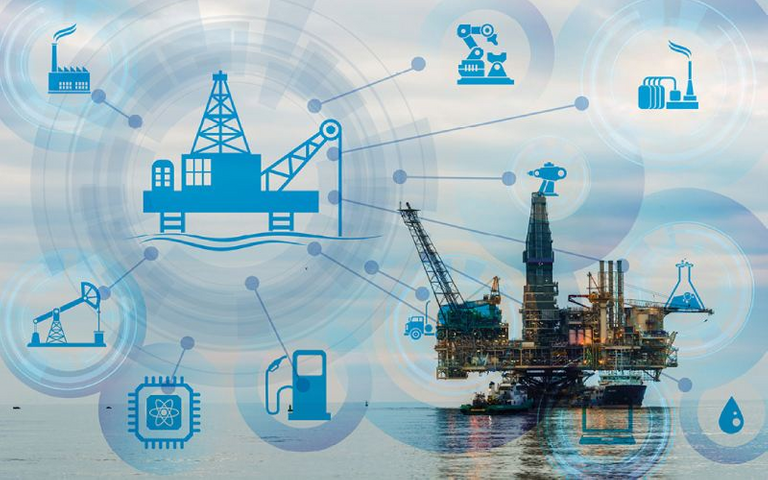 Image Source
We can say that strategies are that ace up our sleeve that we can have anyone to solve any problem at any given time, such is the case of large oil companies, which employ as competitive strategies the use and implementation of digital technologies as a tool that can help them in these times of energy transition, where both regulators and investors know that the secret of this great market is in digital technologies.
It makes sense for oil companies to invest in digital technology, as long as we can assume that its implementation is to reduce the costs of the most important operations such as oil and natural gas exploration operations, as the transition process is taking place the oil business is becoming weaker, making it necessary to reduce production costs.
If we could assess the adoption that the largest oil companies have made in digital technology, we would certainly submit it to a digital innovation scoring system, under which if we want to reward companies under this rating system we simply evaluate the levels of digital technology adoption.
It is also important to be able to correctly score these companies under an evaluation that looks at how each oil company positions itself to have a sense of technological innovation going forward.
Finally, three essential parameters are taken into account for this evaluation:
Management: logically it is necessary that companies can make good use of digital technology resources, from there depends that the best use and adequacy will be better punctuated.

Investment: it is useless that a company is interested in technological adoption if it does not demonstrate it in the investments made in digital technology, so the company that invests better will have higher score in the evaluation.

Adoption: in the process of coupling the performance and development of the technologies that are being acquired, there is a speed of assimilation, that same assimilation capacity must be scored and valued for each company, so that the company that has the fastest adoption and adaptation of digital technology is the one that will have the best score.
Now, based on the three variables explained above, there are two oil companies that have been evaluated and have a score that is above all others, these are:
BP.
Shell.
Equinor.
Total Energies.
The four companies have been positioned because they have obtained a score of 6 based on a scale of 0 to 10. There is still a long way to go in this adoption, so I believe that in the distant future there may be other companies that are adapting to the process of transition to the use and implementation of digital technology and that may be able to obtain a higher score than the companies mentioned.
Conclusion
It is important that there is a sense of competition for the adoption of digital technology by the various oil companies, which logically will help in the economy of companies that provide software and digital services, in turn oil companies can improve in optimizing their processes.