Tech and the younger generation
---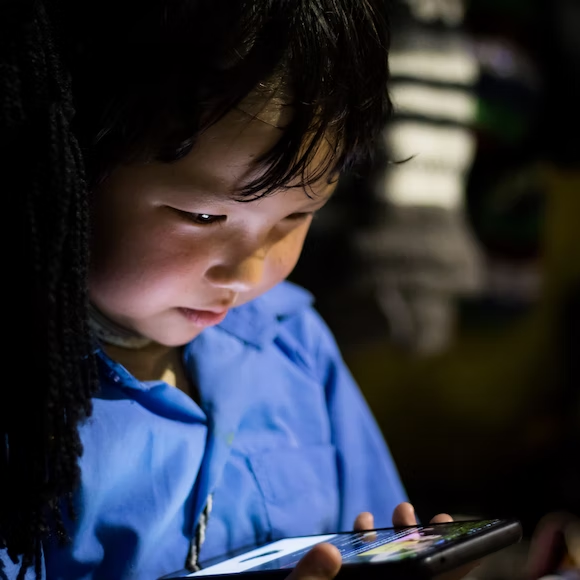 Photo by Shashank Verma from unsplash
---
When I was little, playing outside was how we had fun. Nothing but the world around us and our imagination. Acting dramas, playing with sand, running, Police and thief, rolling old car tyres, and whatever we thought of that'd make us feel happy. It was a very fun way of life.
But as we've grown older things have changed a lot. Tech came in and things started changing slowly at first but then all of a sudden, things changed quickly, and before we know it tech exploded both in popularity and dynamism.

Tech has come to stay and has of course impacted our lives in a lot of ways. There are so many things we couldn't do when we were little and now in the present, they are now possible. I am proud of what tech has become.
Of course, growing up as a kid in this present time is way different from growing up when I was younger. Tech has made learning new things to become much easier, as easy as clicking a button. Entertainment is never far as devices with internet access have unrestricted access to millions of libraries filled with whatever interests you. Not to mention different varieties of video games. All of these things are great and with these, it's quite understandable why children don't come out to play like in the past.

If not guided properly children could easily learn unwanted things. Now we also have things like machine dependency where the child is too reliant on tech and refuses to make use of his/her intuition or do anything else. We don't want this so we take away devices from them and encourage them to do things themselves.
Spending too much time outside used to be the problem, but now parents want their kids to spend more time outside. The irony

The rate at which children are learning to operate tech is outstanding. Anytime I think of quick learning I remember my neighbor's kid. He is just 1 year old. He loves Cocomelon so much. Each time the device is taken away from him when he's watching it he's angry. His parents had to start locking their phones when he would carry them secretly and hide, scroll to youtube, and click coco melon which was always among the top things on their Youtube. At such a tender age he's already quite familiar with simple tech and I'm sure he's not the only one who does things like this.

At times I wonder what the tech of the future will be like and how humans will adapt to it. AI is somewhat of a step in that direction, and it's fun to think what it could become in 20,30 years. Hopefully, I'll be there to witness it.
~THANKS FOR READING~

Posted using Neoxian City
---
---