---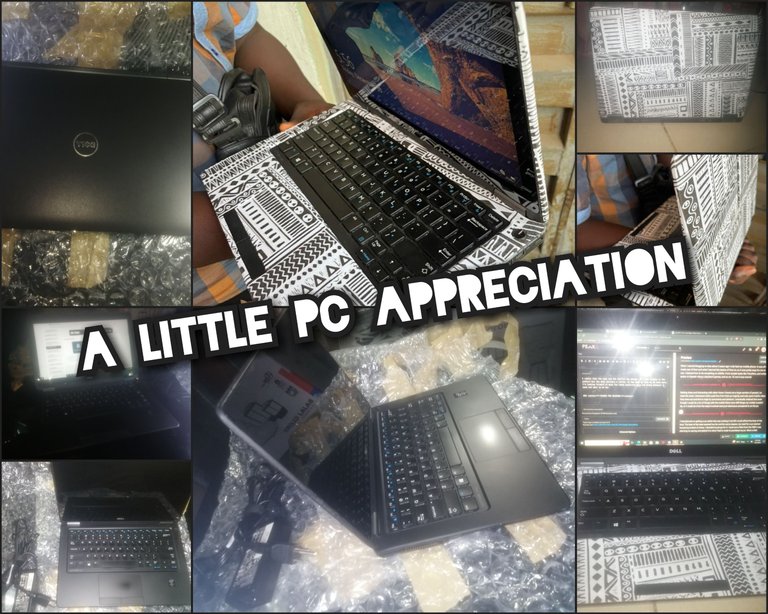 Made using Gridart
---
When I started blogging on hive about 2 years ago I only had my mobile phone. It was all I made use of then and what I learned the basics of hive on, so it was pretty easy for me to use. I learned how to do everything on mobile. From simple tasks like Transfers, and writing posts, to 3speak videos, play2earn games, and so on. To me it was normal.

Getting close and interacting with other hivers I found out a large number of people ( at least the ones I interacted with) used hive from their pc majorly, and only used mobile when they were out and had to reply to comments and whatnot. I eventually realized that even though I could do a lot of things with the mobile there were still things my mobile couldn't do, or it could do it but the steps involved were just strenuous compared to on the pc.

I had planned on getting a pc earlier but was waiting it out till I could afford the best of the best. The best of the best seemed too far and for some reason, my need for a pc started becoming evident at times. I decided to just go for it. I took out a little from the HBD I was planning on saving and added it to what I had in order to purchase my pc. She's a Dell Latitude e7250.
---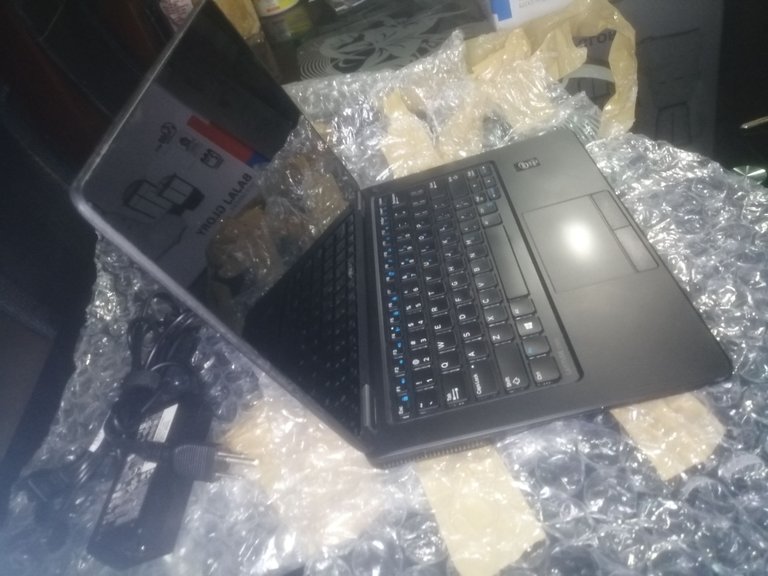 My pc when she just arrived
---
Not a high-end laptop by any means, but she's been enough to do everything I need easily without breaking a sweat. And she also plays less demanding games like minetest and old versions of Pes.

A couple of months have passed and she hasn't given me problems (except one time when I had a minute issue that may or may not have been my fault). She's made things so much easier. During the three days before I fixed that problem, I realized how difficult it had been using mobile all these while. Even posting that I'd argue was easier on mobile once upon a time was an issue. Eventually, the issue was resolved, and its been smooth sailing from there.
So smooth that I decided to reward her by getting her a new outfit this new year.
---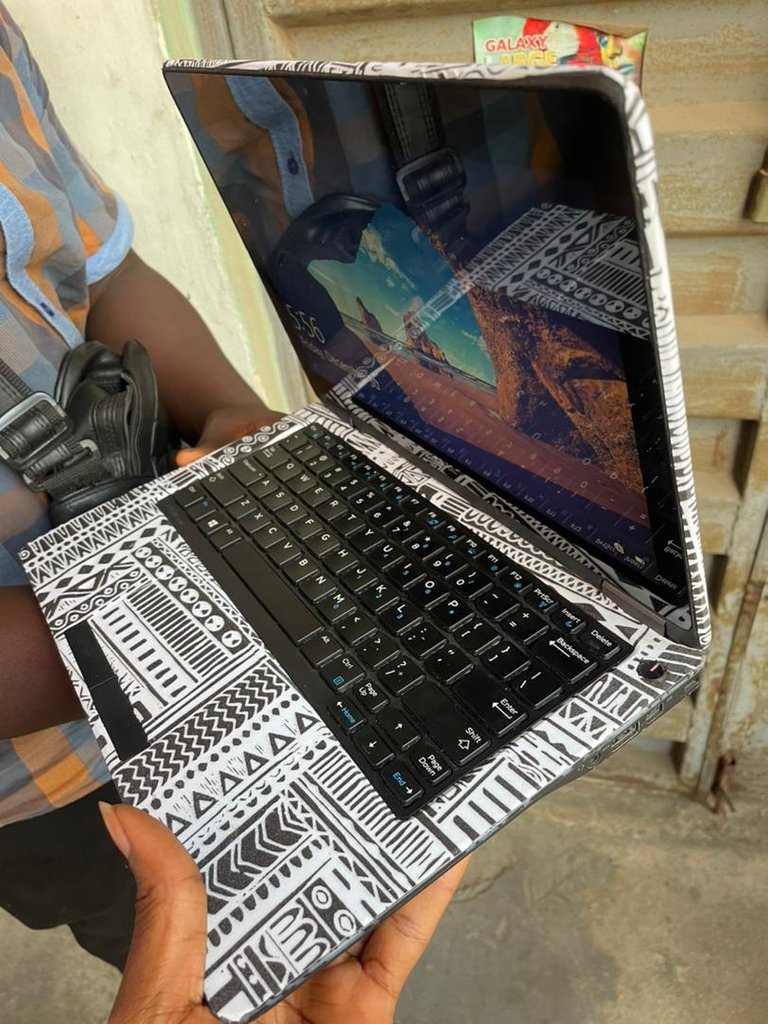 New laptop skin
---
I really like the look and the feel of the design. It's not visible in the picture but the skin glitters a little. It has made me love my pc even more. I'm looking forward to more fun times exploring hive and doing whatever I need and want to on her.
~THANKS FOR READING~

Posted using Neoxian City