---
After struggling with some weird issues due to the big changes that comes from interacting from built in systems
of GMS I decided to go and do something different, something I read a lot this days and inspired me thinking in a
bit different way about things.
CELLULAR AUTOMATA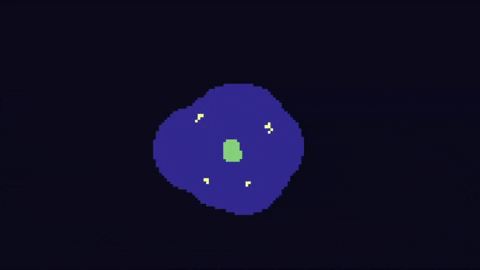 I have been struck by how we are assembled by what are nanomachines basically. I find the way the computer
scientist Joscha Bach speak about philosofy and computer science and all the jazz.
While being kinda cold and in someway can be percived as nihilistic to me has come off with some heartwarming views. I reccomend checking out his talks that I can't replicate here with his fabolous and strange vocabolary but I made this little test room for vegetarian cells to grow and compete with each other.
This is just one of the outcome I had, the most visually striking for now has it changed the whole view with easily satiable red cells that take hold and dominate the space. I'm thinking now at eventual impementation in the game although the reproduction time has to be adjusted really low has it become a framerate killer even for something like a Matrioshka brain.
The code is really simple has it need something to generate the vegetables if they go down a certain number,and some line of code(though adapted for the physic engine) to make the cell move toward the food andreached a certain threshold create another instace of themselves.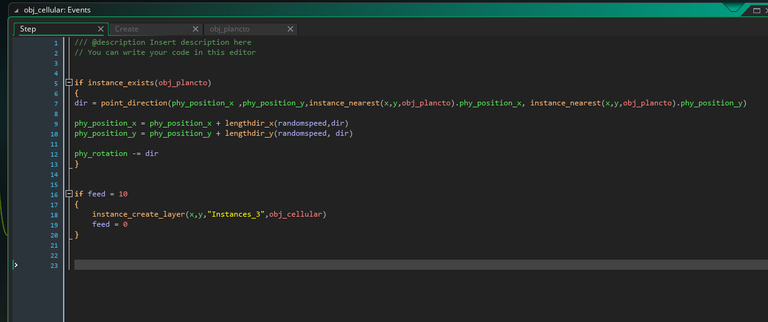 That's about all have a fooday everybody!
Oh and yes this is the normal speed version of the simulation