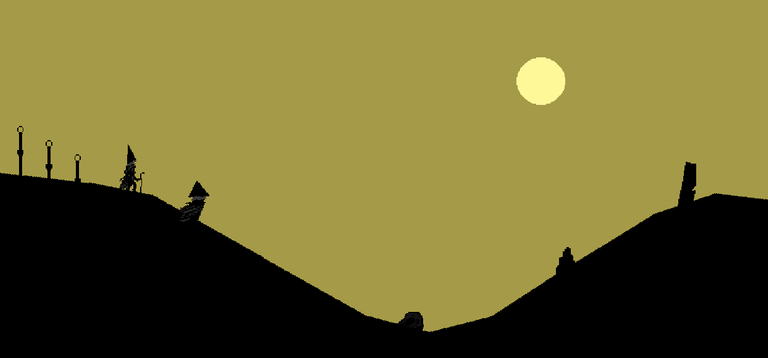 They walked along way, the people on the watchtower saw them passing from the desert into the steppes much before than when the sky turned red. It wasn't anything to be noticed about travelers and wanderers used the routes from the desert to gain advantage on the route at the cost of an higher risk and tribes of the desert walked in and out of the sands to exchange with the ones who lived in the steppes. But the pilgrims had nothing in common with other travelers, they looked like from another time. Some say that they saw the one with the triangular hat swim into the sands, like they were made of the same matter.
Now who survived the bloodsky is searching for answers or a way to solve the outbreak and maybe the answers that one would like to ask are secretly in the hands of the pilgrims that traversed the Mihai desert and reached for the Lowlands. Maybe if ever found they know what happened. Such a timely and precise date they walked by, just in time for the cataclysm to happen. Thought the Linekeeper.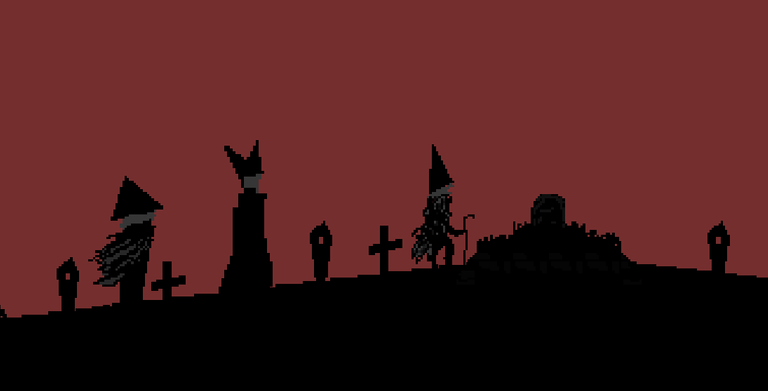 Hope you'll doing fine, this week I wanted to look a bit into some lore and worldbuilding for the game so I haven't got much coding done but fleshing out a bit the world in wich you play help a lot on working on the more slow stuff!
Have a good week wrap everybody!