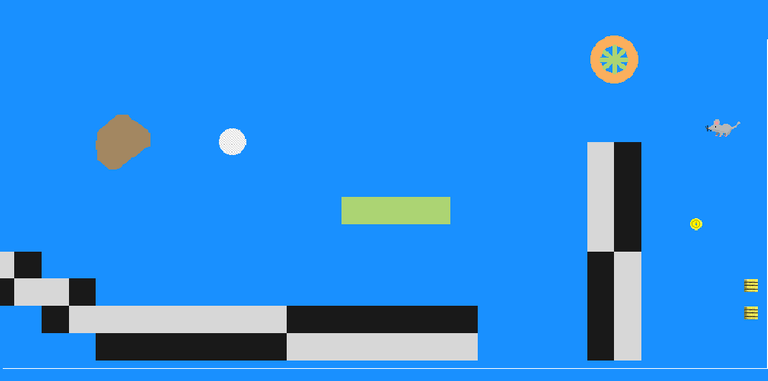 After many back and forth on what to do next and while loving a more complex and deeply crafted world I decided to go for some more lighthearted game design. Time isn't what I have by my side right now as I can dedicate very few moments sparse here and there. With this in mind I find myself really enjoying this playground and with some direction this sandbox can build itself in some interesting way.
For now here it is a new entry in the controllable props, the Golf Ball.
Depending on the distance beetwen the ball and the mousehand the streanght of the shot increase or decrease and the orientation determine the direction of the ball when the mouse key is pressed, for now I don't have any indicators on where you are aiming and it's not really a dragged charged shot, I don't know maybe I'll leave those upgrades for Golf Ball 2.0
Here are some snippet of code, it's really a short one and why I like going in this project as every small object dosen't require a whole lotta of code, though it took me quite a bit to get it working correctly.
Create event wich set the value that control the delay beetwen the shot.
And the step event where given that you are in control of the Golf Ball and that the delay beetwen the shot has counted below 0 give you the chanche to apply an impulse to the ball given the direction and the distance from the mouse.
Have a good start o' the week !