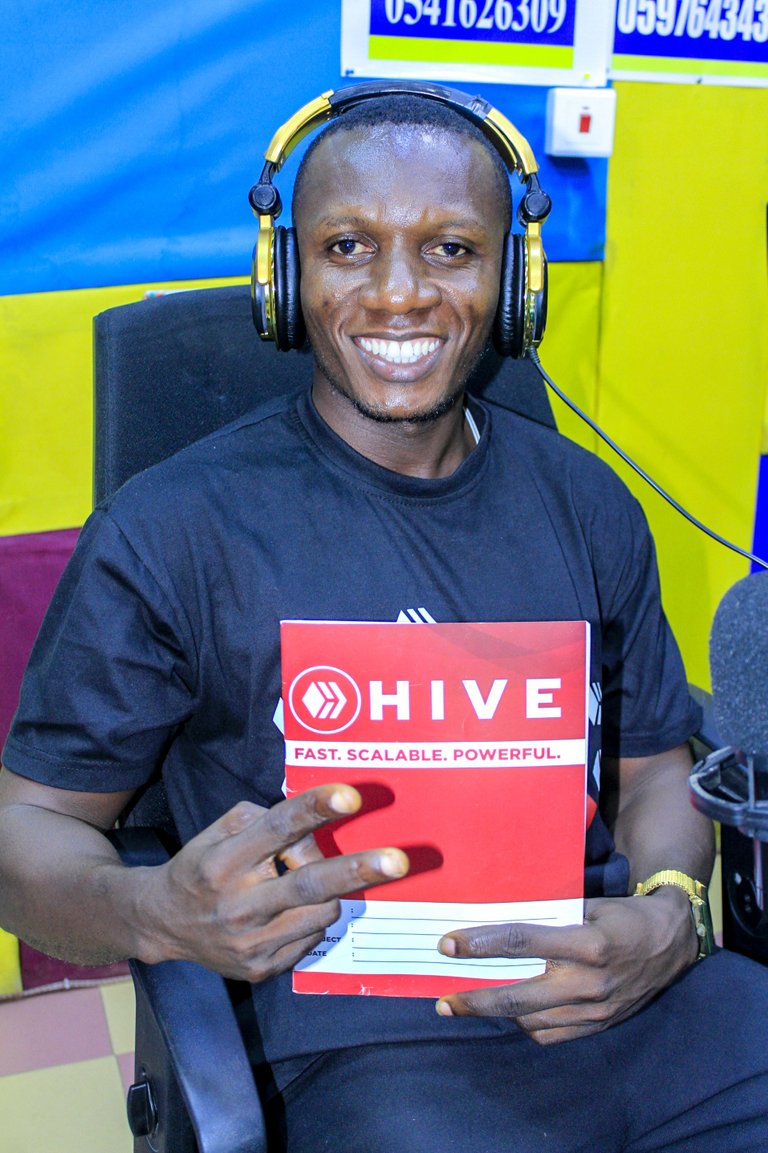 I am pleased to introduce myself @zicogh(Emmanuel) as a reporter and radio presenter who has joined the Hive blockchain community through hive projects in Ghana through the effort of @mcsamm who has involved me in helping to share his events on the radio and social media. I am passionate about using my abilities to strengthen the voices of the disadvantaged and isolated, and I am convinced that joining the Hive blockchain community is an excellent approach to accomplish this. I am happy to be here after a series of interviews and discussions l have had with hivers in Ghana on the radio.
As a mainstream journalist, I've always been captivated by the potential of communication and narratives to bring about positive change in the world. I've worked for many media publications in Ghana, covering everything from social justice concerns to politics, entertainment, and culture. Through my profession, I've had the opportunity to meet and encounter people from every aspect of life, and I've discovered that everyone has a story to share. My goal has always been to give those who are silent a voice, and I feel that joining the Hive blockchain community will help me accomplish that goal even more successfully.
As a radio host, I've had the ability to engage with my listeners in a more personal way. On a local radio station, I host a popular talk program where I address current events, social concerns, and community development efforts. I enjoy interacting with my listeners and learning about their viewpoints on many problems. I believe radio has the potential to educate, inspire, and mobilize people for positive change, and I am honored to be a part of this vital platform.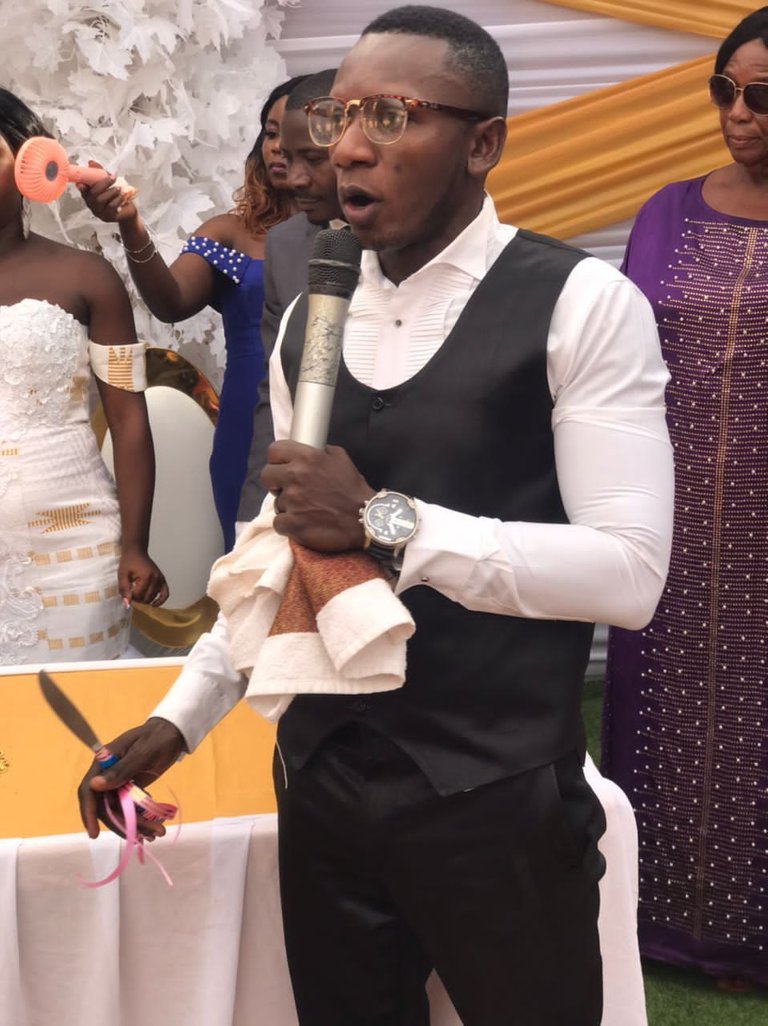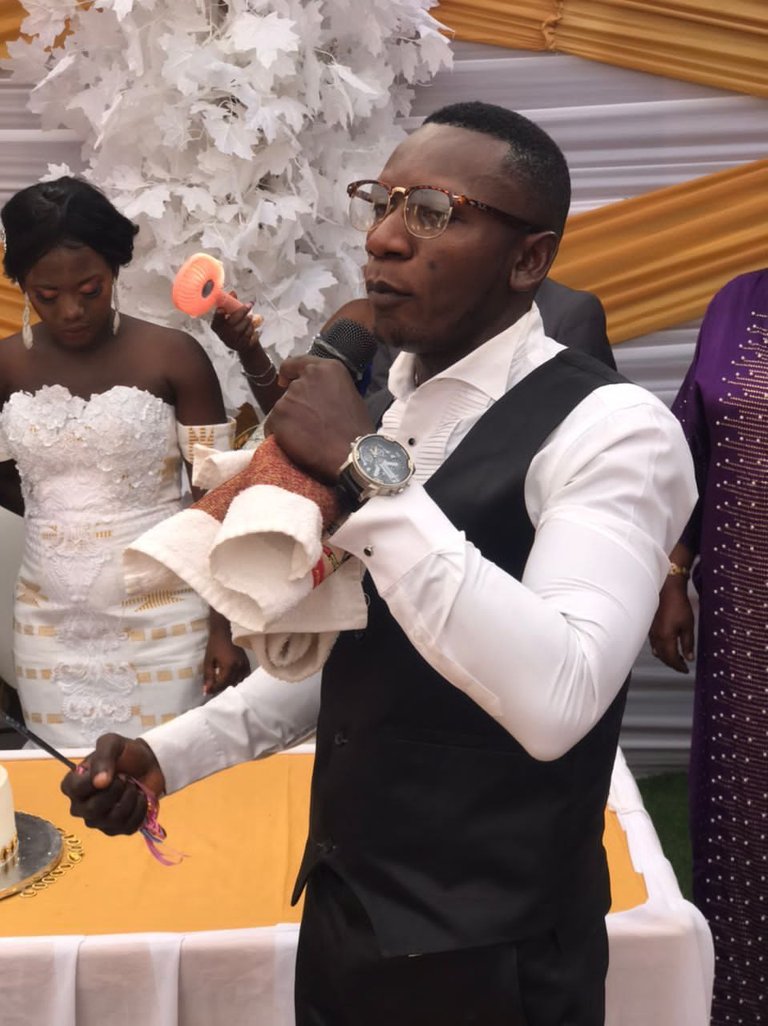 Joining the Hive blockchain community through its empowerment programs in Ghana, supervised by @mcsamm and @collinz, has been an interesting journey for me. I've learned a lot about decentralized technologies and how they may be utilized to promote honesty, transparency, and equality in our society. I've also been impressed by the dynamic and diversified activities and events that have influenced people's lives done by hive. Thank you for including me in your numerous TV and media programs. I've been able to connect the hive's projects with people like me who share my commitment to social justice and community development thanks to my position in Ghana's media business.
I am convinced that becoming a member of the Hive blockchain community is an appropriate continuation of my work. I can share my tales and thoughts with a global audience through the Hive platform, and I can connect with other artists who are utilizing their skills and abilities to effect positive change in the world. I am thrilled to be a part of this community, and I look forward to adding my voice and skills to its growth and development, particularly with the next hive activities to happen in Ghana. Thank you to @awuahbenjamin, @nattybongo, @kreativita, @anaman, and @collinz everyone who helped make the hive borehole a success story.