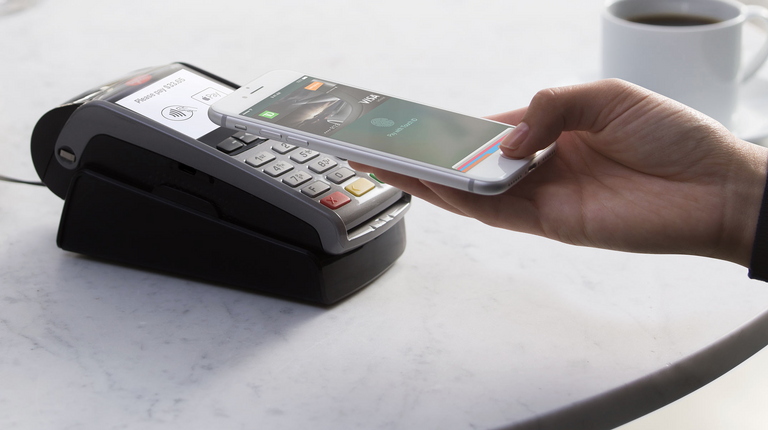 The WEF article argues that the experience of SARS in 2003 put China on an accelerated path to digital payments.
There is an obvious COVID benefit to digital & contactless payment systems – limiting person to person contact, while allowing commerce to continue.
They make the point that for digital payments systems to be successful they don't need a credit card culture (which was absent in China)
Now China has the infrastructure to make contactless payments (often via QR codes) to services as diverse as taxi drivers, street vendors & even temples & beggers => Been there, saw that.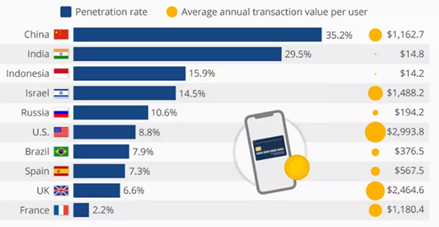 Analysis and Commments
Despite the temptation to write about the other side of changing food consumption (take away deliver), let's go for a different angle …how the lock downs are accelerating the shift to online payments.
Yes, there are challenges. Payments for travel & events such as concerts, which were previously a big element of typical online spending, have dropped sharply. But they will be back, timing unclear.
The crisis has accelerated what was an already growing sector. Worldline estimates that the cashless transition has accelerated by 1-2 years, PayPal estimates eCommerce adoption has accelerated by 2-3 years, and Mastercard saw a 40% growth in contactless transactions worldwide in the first quarter.
As with online food retail, the question is how much these gains will be retained. Personally, I don't expect consumers to go back to their old ways.
Yes, there will be some shift back to physical shopping using cash, but my expectation is that the shift to digital will become a sustainable change in behaviour.
You don't want to miss a Crypto news?
Proud member of:


-