One of the most hurting times in my teaching/coaching career has been when my students/mentees were lost in grasping a salient point that would e crucial to boost their projects. It feels quite draining that after the session, you see them act in abject deviance to what was expected simply because they were lost in the communication process.
Ever since, I am always on the go in search of the best ways to communicate my point to my target audience. SO it is with our quest for blockchain and cryptocurrency mass adoption, often, we package a promotional information in the best of ways that capture our technicalities, yet are not concerned at the effect that the information creates around our audience. Most times, we simply scare them instead of having winning their attention.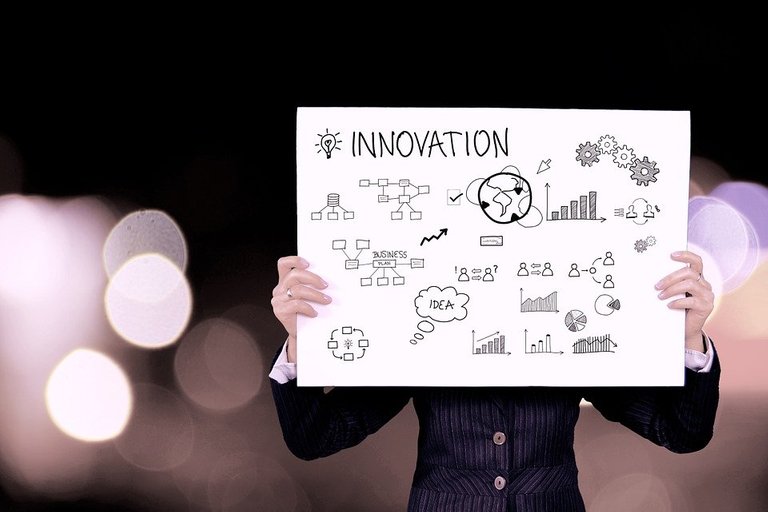 Image source
Blockchain technology and cryptocurrency constitute the innovation of the new decade and the technology is still very virgin as far as adoption is concerned. We must therefore see how to make the most of our communication channels in such a way that would not feed the phobia of supposed adopters.
We must agree that innovation is always very complex to many and especially, the blockchain technology seems as a grandeur shift from the popular web 2.0. It sometimes sound like space travel which still is a mirage for many except for Elon Musk and his team.
Innovation is communication
Yesterday, I watched this tech podcast on the "Economics of Technology" by @khaleelkazi and @Taskmaster4450 and my key capture was that the central point of this conversation is that information is crucial in boosting the economies through technology. This means that the ability of the tech developers to package information about their development or innovation is crucial in adding or taking away economic value to the organisation concerned.
While questioning the vitality of information from the investor's view, with respect to who is responsible for the dissemination (the innovator, the investor or a third-party professional), Khal's response was solid:
Personally, I think it's a mix of all 3. Especially when you find them in one form factor.
When you look at people like Elon Musk, he's a man who can articulate and excite people about a future that is filled with wondrous technology, innovation and growth. He's an innovator, an investor and he's a professional in terms of capability and day-to-day work life. - @khaleelkazi
It is crucial to understand that technology is becoming more complex and entire industries get disrupted overnight with unforeseen new business models. This therefore places importance on communication more than ever in this our digital age as the pace of change accelerates exponentially.
Mind the Feedback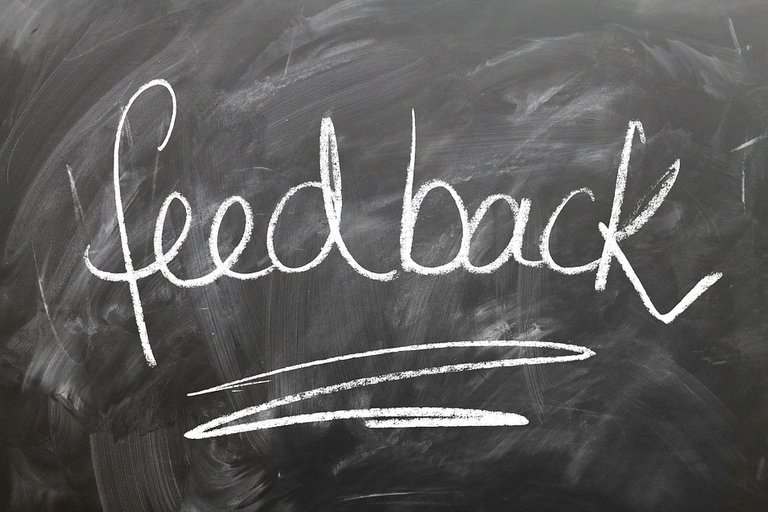 Image source
Alex Goryachev of Forbes say that "we cannot overstate the importance of listening". The truth is that people often listen mostly to respond rather than to understand. However, digitization demands active listening to the ecosystem in order to survive and develop collaborative strategies with startups, partners and customers around the world. In all innovation programs, whether internal or external, we have to give more efforts in trying to listen to the perspectives of the supposed end users.
In summary, we can say that it would be useful to communicate blockchain technology taking cognizance of these salient truths:
Be versatile with your technology inside out before attempting to communicate.
Know your audience.
Listen attentively to your target market.
Keep your information portfolio simple. Avoid jargon.
Make releases in bits and in sequence.
Facilitate an easy transition from their old model to the new.
---
Having read my muses, What are your thoughts on the Best Way to Communicate this Innovation?