Yesterday, I noticed a little discussion in the comment field in which @deathcross, @crypto.piotr, and @streamingnews were active. It was about censorship, and in it, Deathcross was very happy about having his own Wordpress blog, as he has full control of it, and doesn't have to worry about censorship (which he feels he really has to worry about here on Steem/Hive).
So, based on several years of experience and testing many platforms, I just want to share some thoughts about censorship. This might be boring information for many, but I believe it can be considered useful as well. So, let us get started!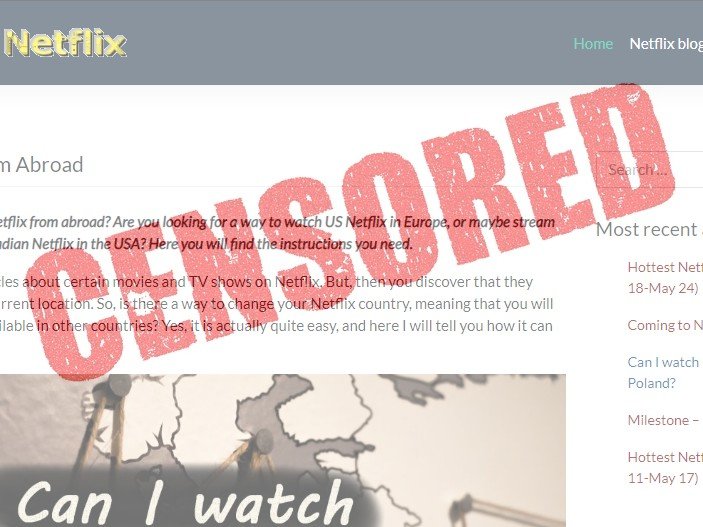 Censorship on Steem/Hive
By default, you can write almost anything on Steem/Hive. But, due to the recent conflict, one should be careful about uttering strong opinions about the platforms themselves. That can lead to censorship, big downvotes, and other stuff. But, in general, if you want to write about other topics that don't involve Steem or Hive, you can write most anything without having to worry about censorship.
Censorship on YouTube
YouTube is a video portal that is censoring quite a lot of stuff. They are taking very good care of the rights of content owners, which means that including 1 second of a video without the rights to do so can cause trouble. They are also censoring content which they deem to be harmful. I have often received strikes from YouTube for small video clips in which I have included a few seconds of content from trailers and clips. In general, if they like the video you present (like my articles on what's new on Netflix and more), they don't mind. But, if I take the same seconds and include them in a video that they don't like (how to watch the TV series online on Netflix using a VPN), then they will often give you a strike for the video, which might cause trouble.
Censorship on Medium and Reddit
Medium and Reddit will let you publish content, but if they don't like the content, they will simply remove it and not even give you a warning. In other words, you will not receive any sort of information, and when you visit the pages, you will see your content present. But, other users will not see the content, as it has simply been removed from the platforms.
Censorship on a Wordpress blog (which you have on any blog)
I have a blog about Netflix and how to access different Netflix content. It can be found at http://netflix.fromabroad.org/. At one time, I woke up and discovered that the page had been taken down and went offline. I was told to contact my host, and they told me that they had received a complaint from a company working with Netflix issues. Due to the complaint from a high level, they immediately had my page go offline.
I had to go several rounds with them before the page was opened again, but it gave me a clear message that a blog isn't really safe just by owning your own domain.
---
If you want to bypass this, you better register your domain and host it in a country that doesn't care much about such complaints. That might be a safer solution, but then once again, you don't know in what way you can trust such a provider in a country that you don't really visit and know anything about.
Is there something to worry about?
If you just want to write about roses, small bugs, or your opinion about the football match between Borussia Dortmund and Bayern Munchen, you can do so anywhere. Nobody cares. But, if you are going to publish somewhat compromising or debated articles on topics that might cause trouble or unhappy people, then it is worth thinking once again on the topic of censorship and where to publish.
Is censorship such a bad thing?
In a way, censorship isn't really that bad. After all, I wouldn't want just anyone to be able to find out how to create a nuclear bomb or how to create and join a terror cell by searching YouTube. So, in a way, censoring isn't always bad... but, sometimes it is.
What do you think? I just wanted to share my thoughts and insight on the topic. I would love to hear from you!