Over the past few days, the ex-Steem blockchain community has gained an upper hand over Justin Sun and his recently acquired Steemit startup. After blaming Sun for attempting to centralize their network, a substantial part of the original Steem community successfully launched a hard fork called Hive.
Steem stakeholders are now actively migrating to the new chain. Its in-house token HIVE, which has been distributed among STEEM holders via an airdrop, is trading for a 20% premium over STEEM on some exchanges.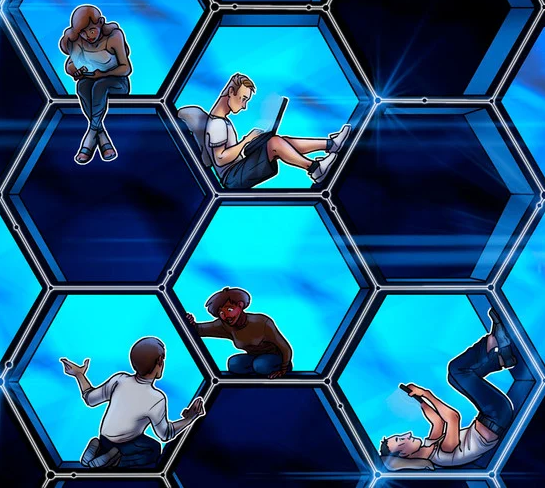 Images
What is the conflict all about?
The dispute can be traced back to February 2020. At the time, Justin Sun, an eminent Chinese tech entrepreneur with an estimated net worth of $200 million, purchased Steemit, Inc. — a startup founded by Ned Scott and Dan Larimer, the same people who launched the Steem blockchain. The company is known primarily for releasing Steem-based alternatives for key social media outlets like Reddit, YouTube and Instagram.
It is still not clear whether Sun purchased all shares of Steemit, since Scott's original tweet announcing that he had sold Steemit to Sun has been deleted. Official press kits refer to the merger as a "strategic partnership" between Steemit and Tron, a major cryptocurrency firm launched by the Chinese entrepreneur.
As Steemit managing director Elizabeth Powell told Cointelegraph soon after the acquisition, the Tron partnership was vital for her company's financial health. According to reports from November 2018, Steemit had to play off more than 70% of its staff due to market conditions.
The community appeared less optimistic about the merger. On Feb. 24, a group of Steem stakeholders performed a soft fork and deactivated the so-called "ninja-mined stake," a stash of approximately 74 million STEEM tokens historically owned by Steemit. As a Steem Witness previously explained to Cointelegraph, the stake has been a long-standing concern for the Steem community, and stakeholders became even more worried about its future once Justin Sun became Steemit's CEO.
In response, Tron arranged what has since been described as a "hostile takeover." On March 2, three major cryptocurrency exchanges that have STEEM tokens listed on their platforms, namely Binance, Huobi and Poloniex, unwittingly used customer deposits to stake large amounts of STEEM tokens to vote in support of removing the original witnesses.
As a result, all of the top-20 witnesses were eventually replaced with accounts powered by Steemit, Binance, Huobi and Poloniex. Sun then described the takeover as a successful attempt at defeating the "hackers" who froze assets legally owned by Steemit.
Soon after Sun's announcement, both Binance and Huobi declared that they were removing their votes in order to undo the takeover, as they were initially not fully aware of the situation to which they contributed. Additionally, Binance CEO Changpeng Zhao appeared to distance himself from Sun in an interview with Cointelegraph.
Meanwhile, the Steem community was actively trying to reclaim its space back by mobilizing tokens. As of March 6, 10 out of 20 top witnesses were "approved," while the remaining 10 witnesses appeared to be Steemit-affiliated players. A discussion between a group of Steem community members and Justin Sun was also held around the same time. According to a recording of the conversation, Sun mentioned that they wanted to "withdraw our votes also ASAP to give rights back to the community."
During HIVE launched many people or groups are as messy as chicks that have lost their mothers.
I feel something is missing from the steem, what it is? Third-party exchanges that is @blocktrades. @blocktrades to say Steem support disabled on BlockTrades until nature of unknown softfork is determined.
Did they take back what was lost from Steemit? Yeah,I hope they can.
Hive has more post-hard fork plans
In its post-fork announcement, Hive reported that an unspecified number of exchanges are working to list HIVE tokens, in addition to six trading platforms who are still working on distributing airdropped assets.
Since then, Binance has announced that it completed the distribution of HIVE tokens to STEEM holders. In addition, the exchange clarified that to get listed on the platform, HIVE "will go through the same strict listing review process as Binance does for any other coin/token." A representative for the exchange told Cointelegraph:
"Binance won't be taking a position on the dispute itself, but we'll continue to keep tabs on the situation and keep users informed of any changes that might affect them," a Binance spokesperson told Cointelegraph.
Meanwhile, Steem stakeholders seem to be actively migrating to the Hive network. For instance, PeakD — the Hive-based version of Steempeaked and the second-largest front-end interface on the Steem platform — has already been launched. Additionally, long-time Steem witnesses are reorganizing their operation in favor of Hive by disabling their accounts on the former chain.
"I don't plan to post more content on Steem," Luke Stokes, one of original Steem Witnesses, told Cointelegraph, noting that he might update his content there to point to PeakD instead. He also stressed that many Witnesses have kept their nodes running but are purposely not signing blocks, which is why the participation level sometimes drops below 100%.
"There is a general consensus among the former top Steem block producers and DApps to move to Hive," Notestein argued in a conversation with Cointelegraph:
"Many have already shutdown their nodes on Steem, and I expect most if not all to shut them down soon, as they find time to do so. [...] For myself, I've stopped interacting on Steem and only interact on Hive now, and this includes disabling my Steem witness node."
Additionally, the post-fork statement mentioned that Hive.blog wallets will be launched soon, directing people to consider using the PeakD.com wallet in the meantime. Hive team also mentioned that there will be a second hard fork in the near future to upgrade the blockchain and bring additional functionality online, although little detail is available in that regard.
---