As of last night, the number of Pandemic cases India have surpassed 4 lac figure. India is facing a tough situation with number of cases increasing every day. What I have noticed in last 2-3 days is that the number of cases keep increasing and there are no way it can be controlled. The only good news as far Indian government is concerned is that the death ratio is quite low as compared to other countries.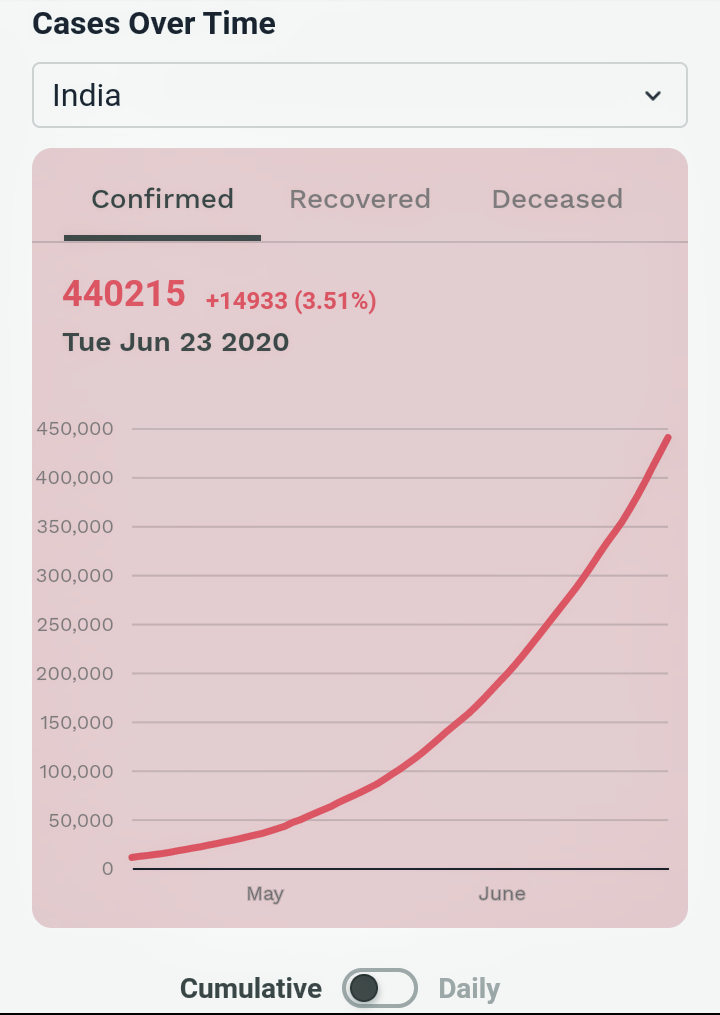 Like other country Indian too maintain all the general safety precaution which were advised from the health department. In addition, to keep ourself safer and to keep a track of our movememt, Government of India had launched Aarogya Setu mobile app, which keep a track of our movement. It tracks, if unknowingly, we get into contact of any deceased person. Or in case if we happen to get into red zone areas or so on.
I am one of the 13.31 crore user who were actively using this app to keep ourself safe.
Last night I did few movement and went to market and on returning, I checked on the app status, only to find myself safer. It was green status.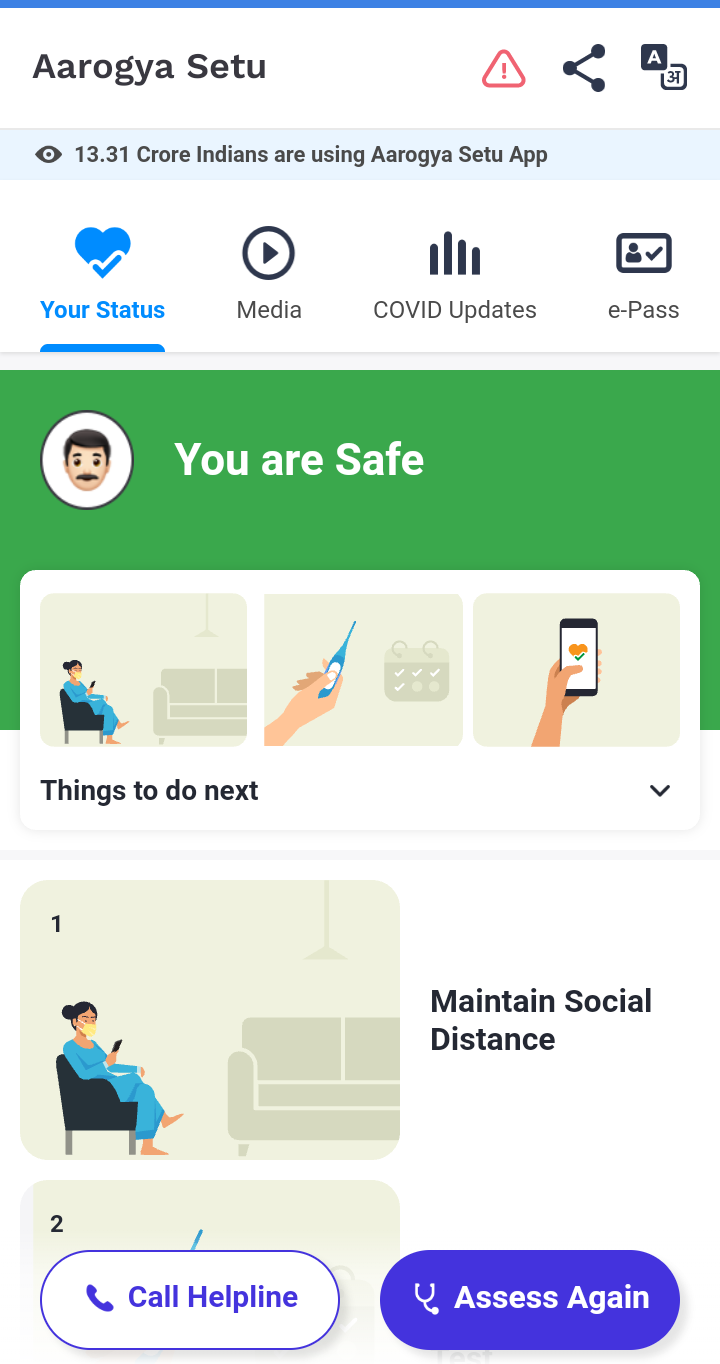 Not sure how effective it could be in controlling the virus spread. The requirement of running the app is to keep your bluetooth and location of your mobile always on.
Even there is a huge userbase of the app, I hardly feel anyone would be interested in keeping the app running. As people are more worry for the mobile battery rather than own safety. The app is build to easily access your chances of getting affected.
The app considers Bluetooth range as a proximity sensor under which the user can be infected by another Covid-19 positive patient. When two smartphones with the app installed in them come in each other's Bluetooth range the app will exchange information. If one of the user is positive, the other person will be alerted about possibility of being infected.
The app requests for some basic info that will help build data about the users. The information includes age, gender, name, health status and also asks for the countries that the user has been to in the past few weeks. Once the user provides all the details and necessary permission it start functioning at the background.
Moreover the app is beautifully made up of and giving all the necessary requirement to be safer. The app screen keep the status running for you.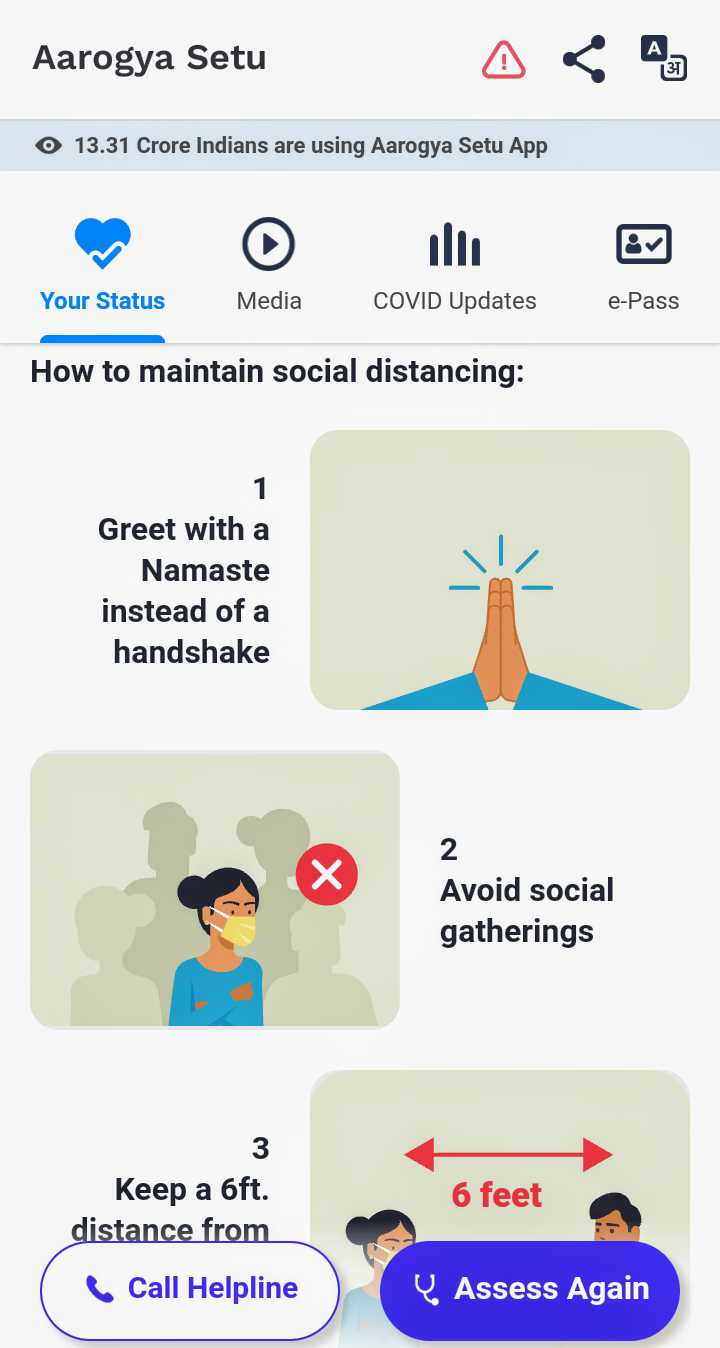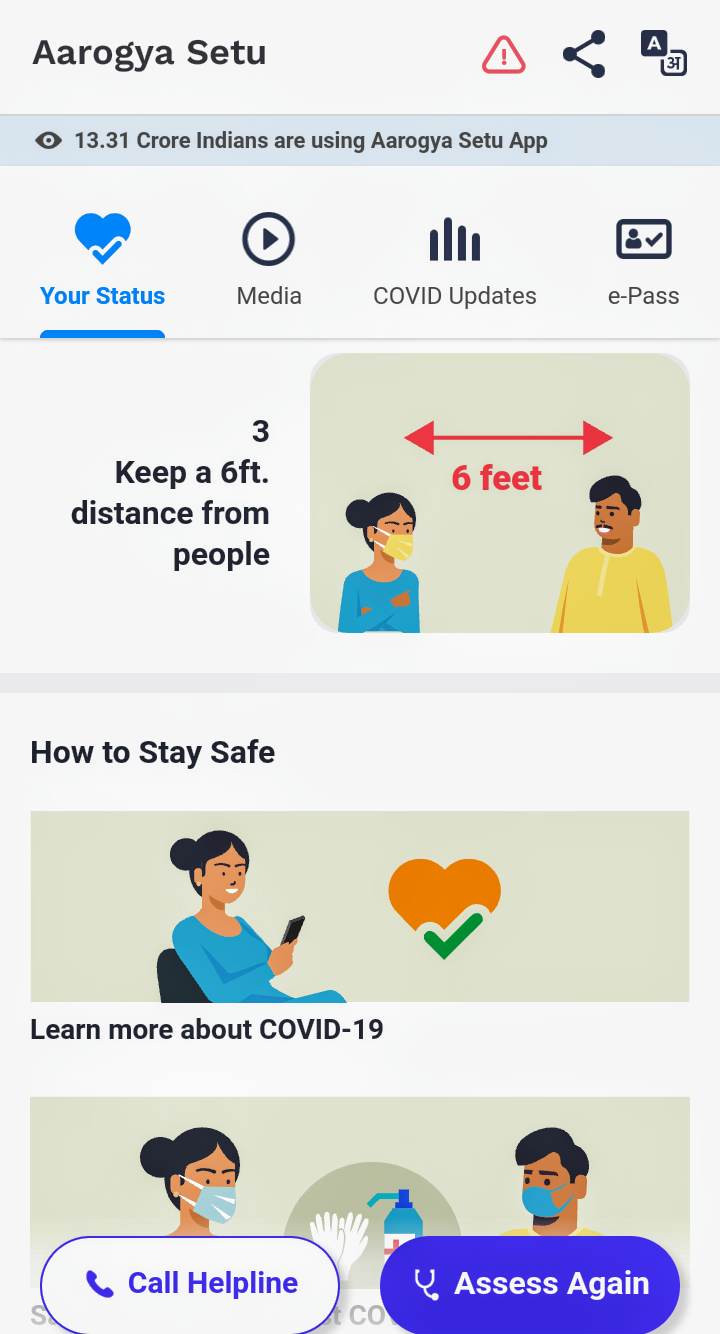 The mobile application is available on both Google's Play Store and Apple's App Store. It uses location data to point out people that have come in close proximity with any Covid-19 positive patient.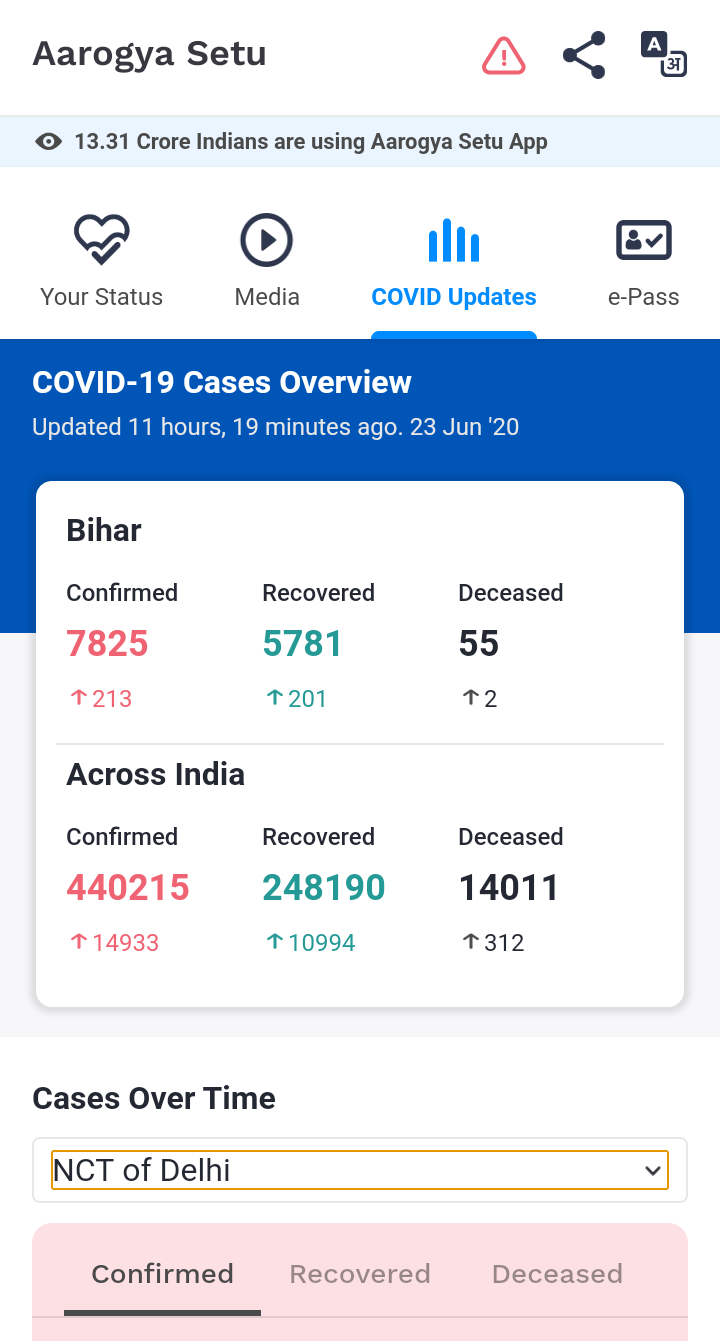 It also gives a summary of all the details of deceased cases wherever you are.
As of now, I never experienced getting in contact with any deceased. It will be interestingly to see, how the app behave once it get near to any affected proximity area. I am eager to learn more of the app, and help to understand the actual working.
Stay Home....Stay Safe!!
Namaste @steemflow