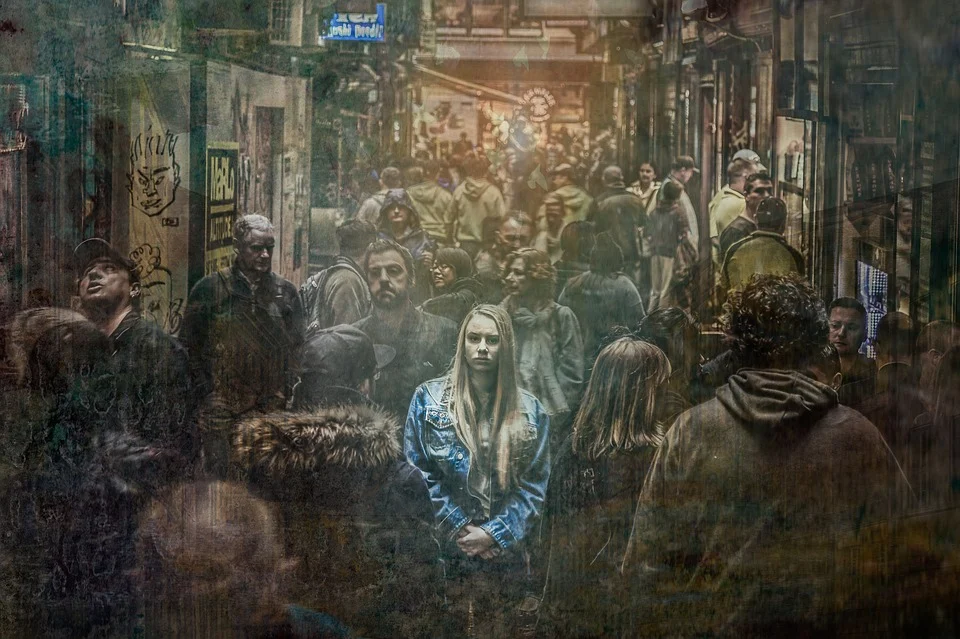 Image source
The sadness of a society is the faithful reflection of the sadness of the men and women that compose it, perhaps the more cares we have in our lives the sadder we will be, perhaps for some it is difficult to understand, but I see with concern the reflection of the deep sadness that many people that compose this current society radiate, is that we look for modernism but we find disappointments and sadness, sometimes I ask myself:
Is it that perhaps as a society we are pushed to meet quotas of achievements that are difficult to meet?
Sometimes I talk a lot with older people that I consider wise and very mature, who have lived long enough to answer many questions, among them are questions related to certain aspects:
In the times of our grandparents, was there a lot of suffering?
In the past, did people often talk about stress, anxiety, depression, sadness, loneliness?
Of course, these elderly people do not answer me, before we did not hear about that, and of course I understand that my parents were educated in contact with nature, without having to compete to achieve difficult goals, it was a life in harmony, but why did things change for the modern man?
It is that we tend to live more isolated, we need more link with technology, with machines, less contact with nature, in particular I have had to live the time when any procedure such as going to the bank to make a transaction allowed me to socialize with other people, but reached the point where I got to the bank and they told me that certain transaction could be done by a web page on the internet.
In spite of everything if we do not propose them we can leave behind the sadness of modern man, for this we must socialize more, seek contact with nature and animals, that will lead us to an environment of minimizing the sadness inherited from the new technological development of modern man.
I know it is not easy to leave these sadnesses behind when the pandemic still hits us and invites us to live in an isolated world where socialization is almost completely digital, but every time we have an opportunity to break paradigms it is important that we do it.