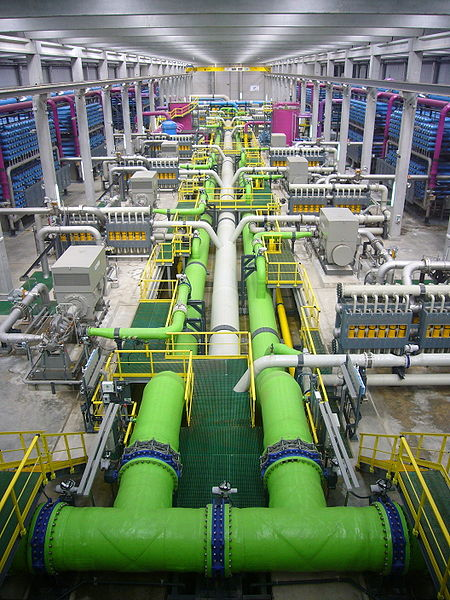 Image source
Clean technology is associated with the different ways in which we can expand and apply technology but without harming the environment, many of the cutting-edge technologies represent a negative environmental impact on the environment, however there are technologies that are developed outside these polluting technologies giving us an indication that if you can produce technology that does not harm the environment.
Behind the environmental technology or as it is also known as clean technology, there is a set of knowledge that advances with environmental science, that is to say with the available science to achieve the necessary improvements for us to preserve the environment and natural ecosystems, every time we are going to feel the precariousness of scarcity of natural resources on the planet, reason why the environmental technology must advance by leaps and bounds to solve some environmental issues related to the contamination of natural ecosystems.
However, we cannot leave aside at any time that this growth in favor of environmental preservation must go hand in hand with a socially equitable development, also where projects aimed at the growth of clean technologies are economically profitable and environmentally safe.
What technologies are related to clean technology?
The technology is changing and the objective it pursues is to provide humanity a growth and development in their lifestyle, however clean technology is seeking to have those principles with the difference of not harming the environment, therefore within these clean technologies we can name:
Recycling: it is important that all processed products can be reused before degrading and polluting the soils, seas and atmosphere of the planet, the drawback is the high costs involved, but for that are the technological advances that go hand in hand with the optimization of resources to continue carrying these same plans.

Water purification: a cleaner world in theory is the less polluted, but this concept should be extended to include the minimization of the use of natural resources, water is being misused worldwide, but as clean technology can purify the water that is already discarded by pollution through treatment technologies, then we will move towards a world where water does not have to be scarce.

Solid waste also needs to go through a purification process, but in this case it would be solid waste treatment, a type of recycling but selecting sources of raw materials that can be reprocessed.
In conclusion, green technology seeks to consolidate all innovative technologies to meet the fundamental objective of advancing towards the recovery and subsistence of planet earth.