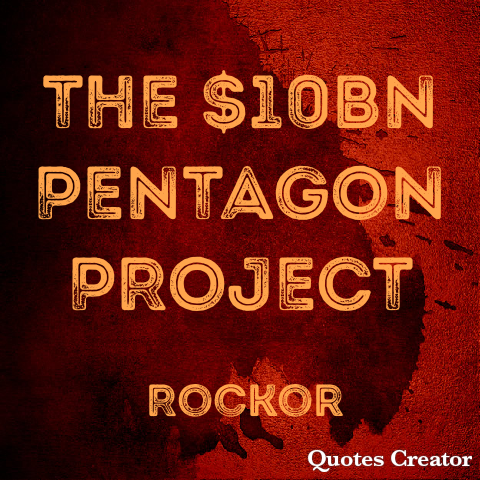 These two Giants Microsoft and Amazon have been well knowed in the market industry for so long as that can't denied.
But what is up with their recent fight and conflict. Serves as a major suprise to many.
It was informed that earlier this year though, the AWS that is the Amazon Web service sought out preliminary injunction from the court to temporary blocked the Microsoft giant from starting their work on the famous JEDI project which can also be called (AP).
I guess it is not time for the Microsoft giant to retailate by them coming out in the open well that might seem a bit different from the Amazon giant style.
The Microsoft Giant come out in the open against the popular giant Amazon cloud arm. To me I don't really see it as anything suspicious other than them paying back or let me say rather their pay back time for what Amazon did to them.
Microsoft giant were slamming the Amazon web service( Aws) of challenging and confronting the Mighty US government idea to vividly award the long awaiting $10b pentagon cloud project to the one and only Satya Nadella-run Enterprise.
From the look of things, I see it as a gameplay from the either two to Target and tackle themselves seen they are the well know giant in the technology market and are soughting out to be the number 1 leading giant.
Without no wastage of time, the Amazon Web service(AWS) have also taken their own step out. Well I was expecting that much from them.
Perhaps I am very sure the Amazon giant will not fold their hand and watch the Microsoft giant plays their game only and affecting their own aim.
The AWS has filed a bid protest directly to the department of defense with no time wasted stating that it is an ambiguous aspects of the Pentagon revised solicitation for it's Joint Enterprise Defense infrastructure that is the (JEDI) contract given to the Microsoft giant as of last year October close to or about 7 months ago.
Their main reason is after the inspector general of defense department said that the Microsoft win of the highly and popular prestigious JEDI contract was not really influenced by the US president popularly know as DONALD TRUMP as claim by the Amazon giant but that it was completely legal.
Now I don't really think this two popular giant fight is ending soon because as day goes by, it continue to escalate and becomes even more thick and thick to dissolve.
Let us wait and see what the future holds for the $10bn pentagon project and what it will bring to the popular two giant or take from them.